*This post is sponsored by Comcast, all opinions are my own. 
Last week I was invited to attend a lunch and learn about Xfinity Mobile. It was an informative event catered to influencers. While there, I learned about Xfinity xFi (ultimate home wifi control), Xfinity X1 (interactive tv experience) and Xfinity Mobile (Comcast's new wireless phone service). I had no idea so much was offered and I'm so excited to share what I learned because I'm pretty sure you're going to want to get in on this.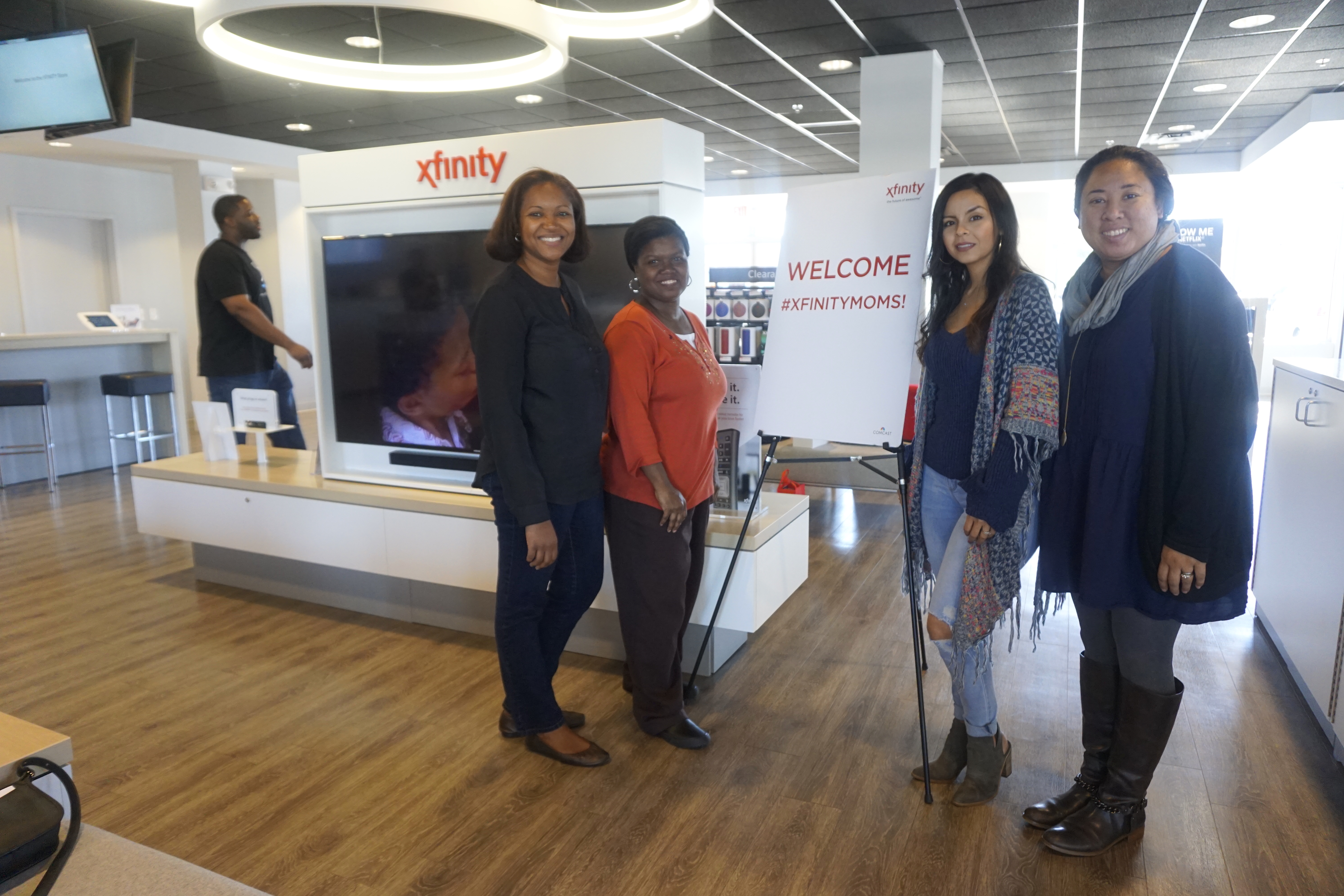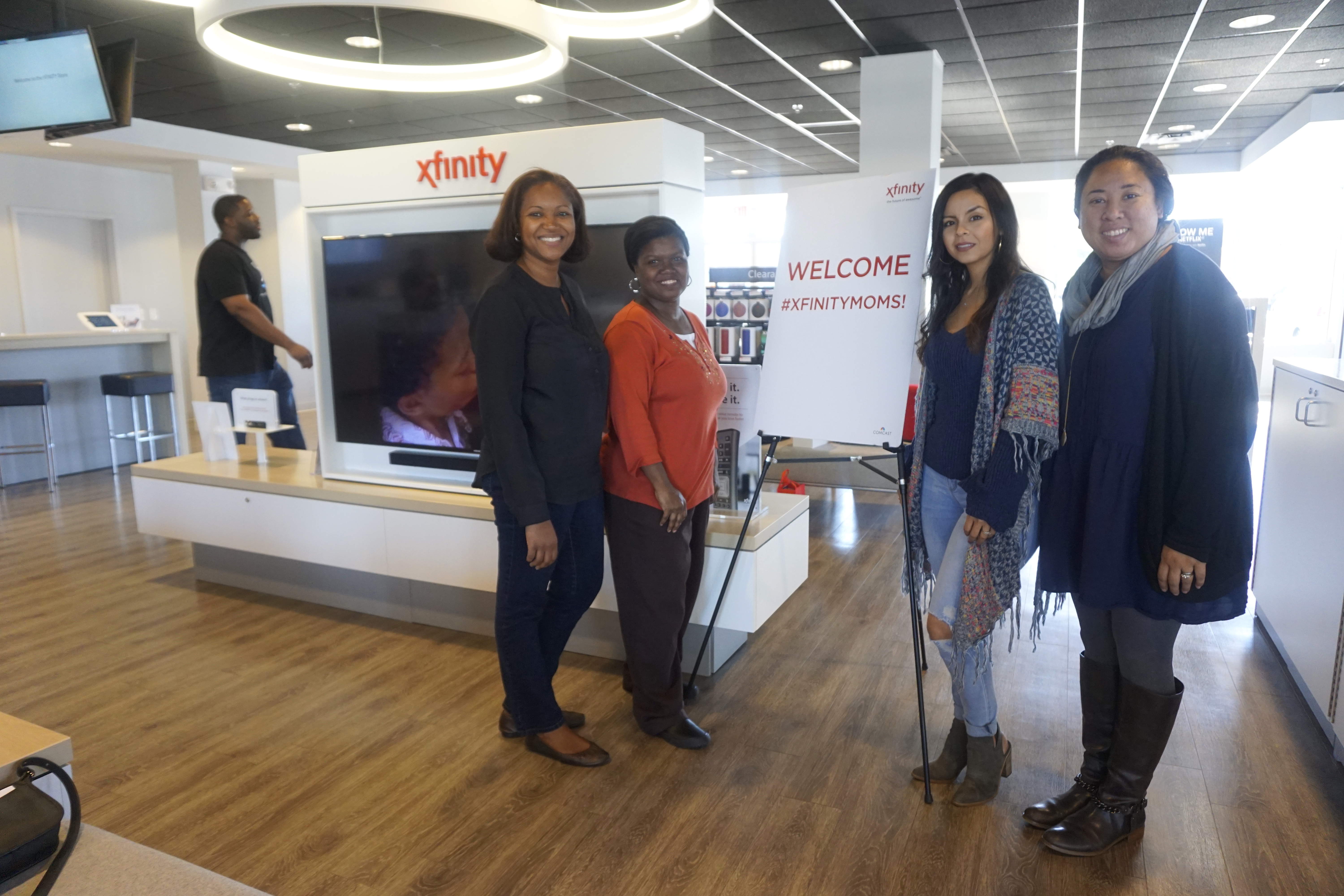 The New New
First, I'll share that the Comcast experience has surely changed! In fact, it has a whole new look. I always remember going into their old customer service centers to get new boxes or remotes. Just get in line, do your thing and leave. The new Xfinity retail stores have displays where customers can test out and get in-store demos if needed. You can also go in person to pay your bill or return equipment as well.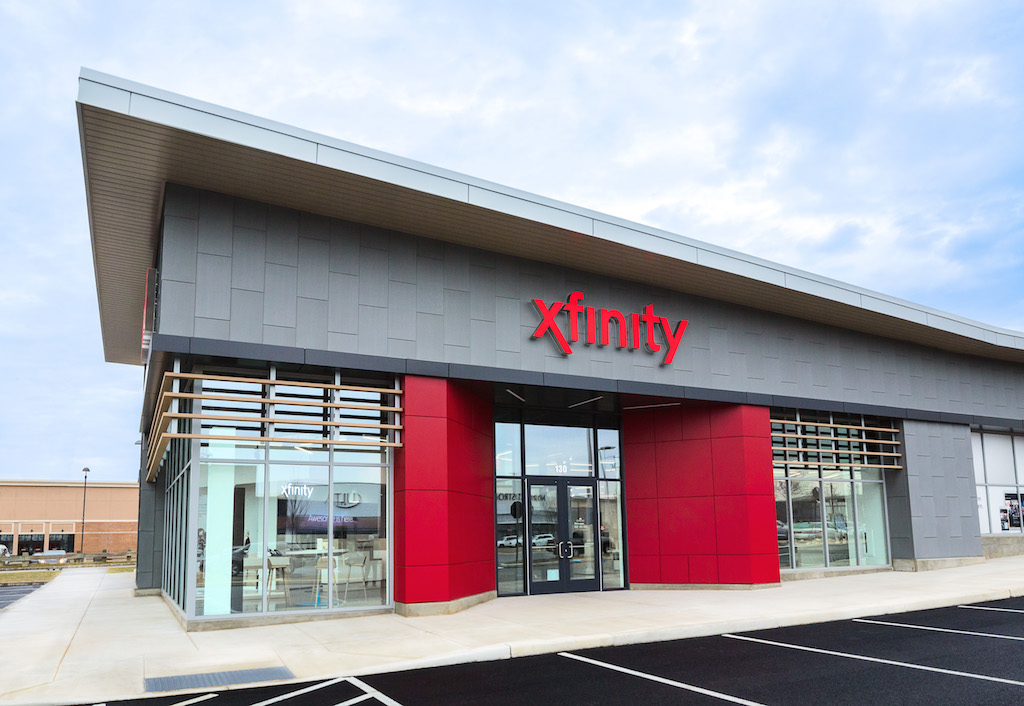 Cel Service that saves you money
Xfinity Mobile is Comcast's new wireless service. It is focused on internet and data- and helping people save money. It is also the nation's first wireless service combining America's largest, most reliable 4G LTE network with Comcast's 18 million WiFi hotspots to provide customers with a better wireless experience, for less money, on today's most popular devices.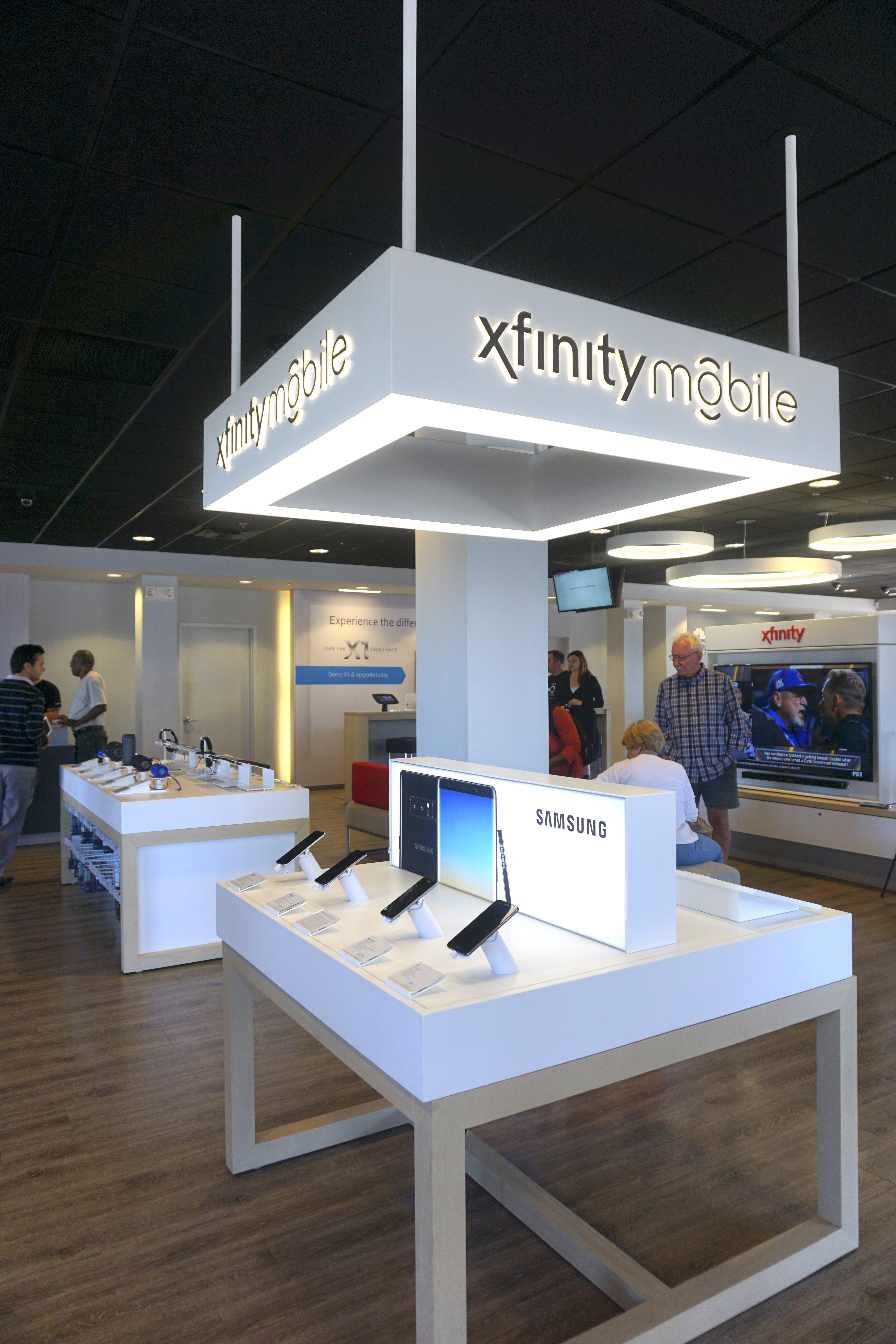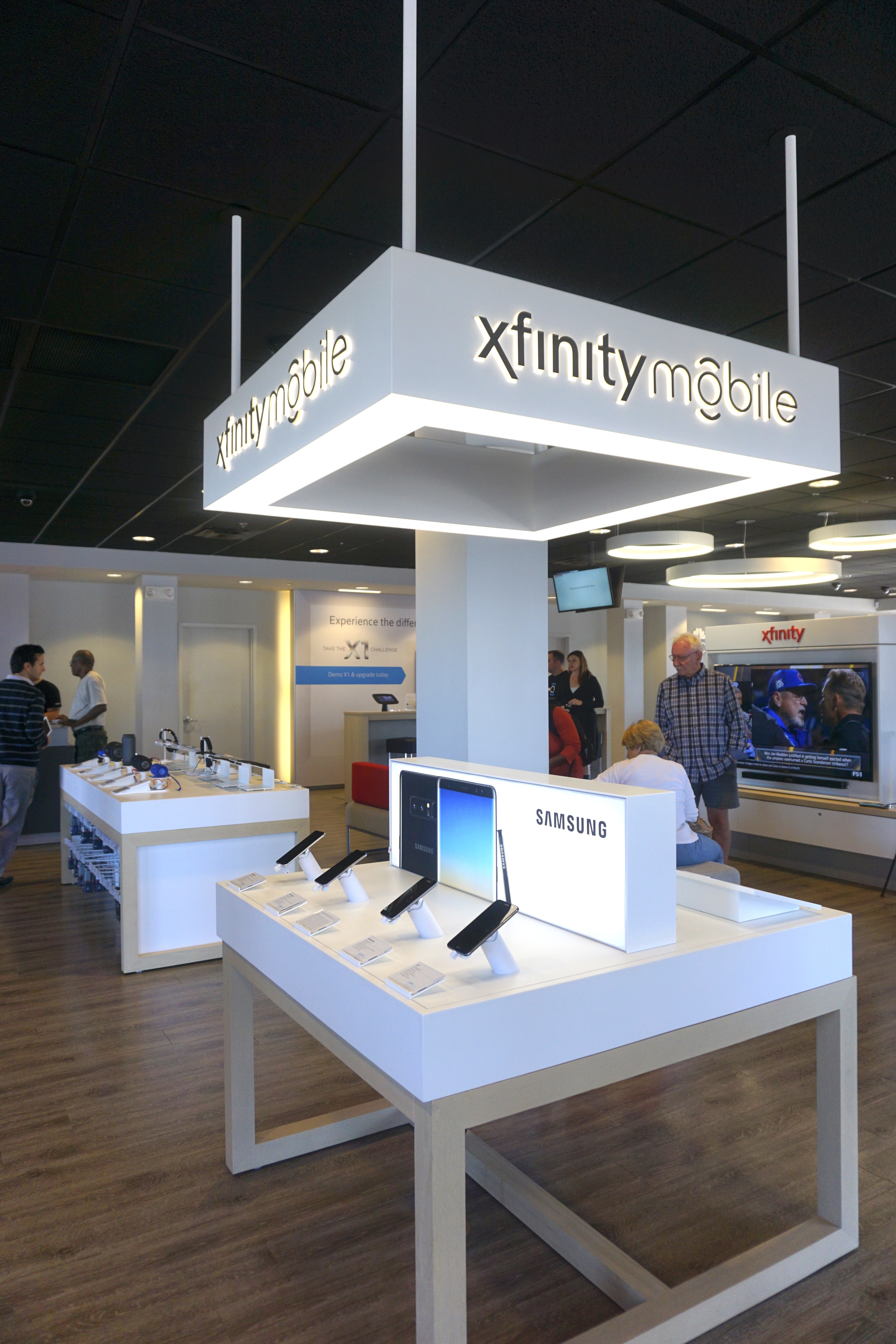 What really impressed me was the fact that there are no line access fees for customers. This can be great for families or older people who do not use data (online searches, streaming, e-mail, etc.). For example, I wanted to get my daughter a cell phone for emergencies but I was paying $40 a month for a tween. That's pretty expensive for an emergency phone. If I make the switch, I could pay about $4 a month for her line as long as she does use any data (or does not exceed the 100
MB of shared data that comes complimentary with the service). As a parent, this perk definitely sparked my interest.
Xfinity Mobile also has an app where you can control the plans, monitor data usage and more. This is a great tool for families especially and there is no penalty for changing data plans to prevent from going over.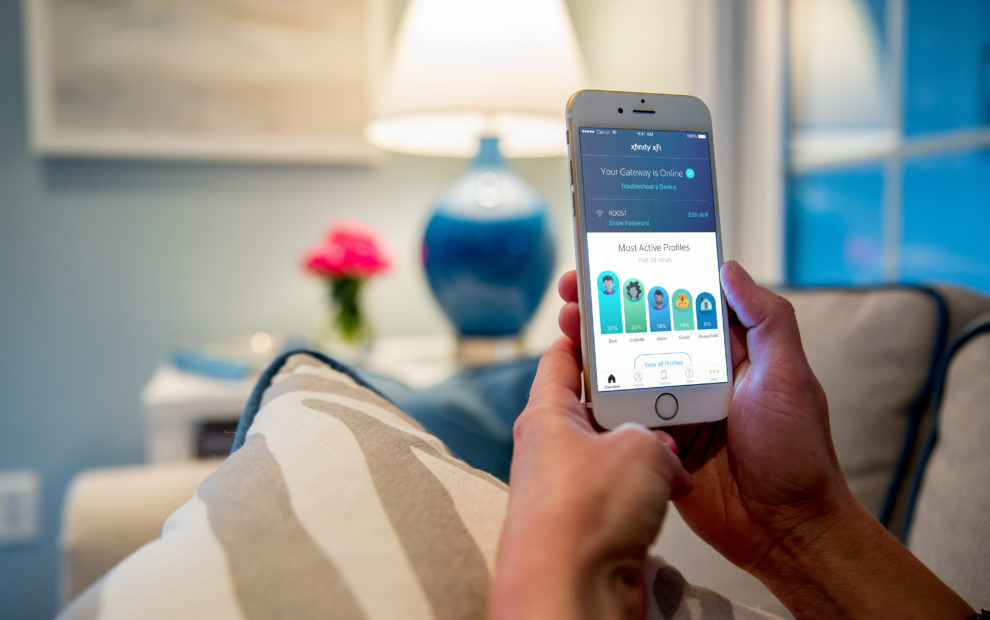 What you can expect with Xfinity Mobile…
unlimited nationwide talk and text, no line access fees
auto connect to millions of Xfinity hotspots
24 hr customer support (including texts!)
flexibility- families can control their plans, mix and match
switch back and forth between data options without any penalties
Xfinity Mobile app to help you manage and monitor your account
popular devices such as iPhones and Samsung models are available.
We also learned about Xfinity's other great services such as xFi (ultimate control of your home WiFi network) and X1 (Xfinity's integrated TV experience). I couldn't believe all of the great features they have to offer like a remote control you can command using your voice (in English & Spanish!).
X1 also has integrated apps (like a smart tv) like Netflix and YouTube for example. You can speak into your remote and say something like, "Find party dip recipes on YouTube," or "Show me how to make slime on YouTube."
The sports fans in the house will also get a kick out of the newly launched fantasy football experience on X1 where viewers can access their CBS Sports Fantasy League standings, weekly matchups and team performance on the same screen as live games. o Easily navigate between live games and highlights.
For parents, another great feature is Kids Zone, the dedicated destination on X1 featuring a variety of programming including guidance on cyberbullying, trending social media apps, screen time management and finding great media the whole family can enjoy. Xfinity truly has families in mind with these features.
There was so much to take in but I enjoyed learning about everything Xfinity has to offer. Have you tried Xfinity yet?