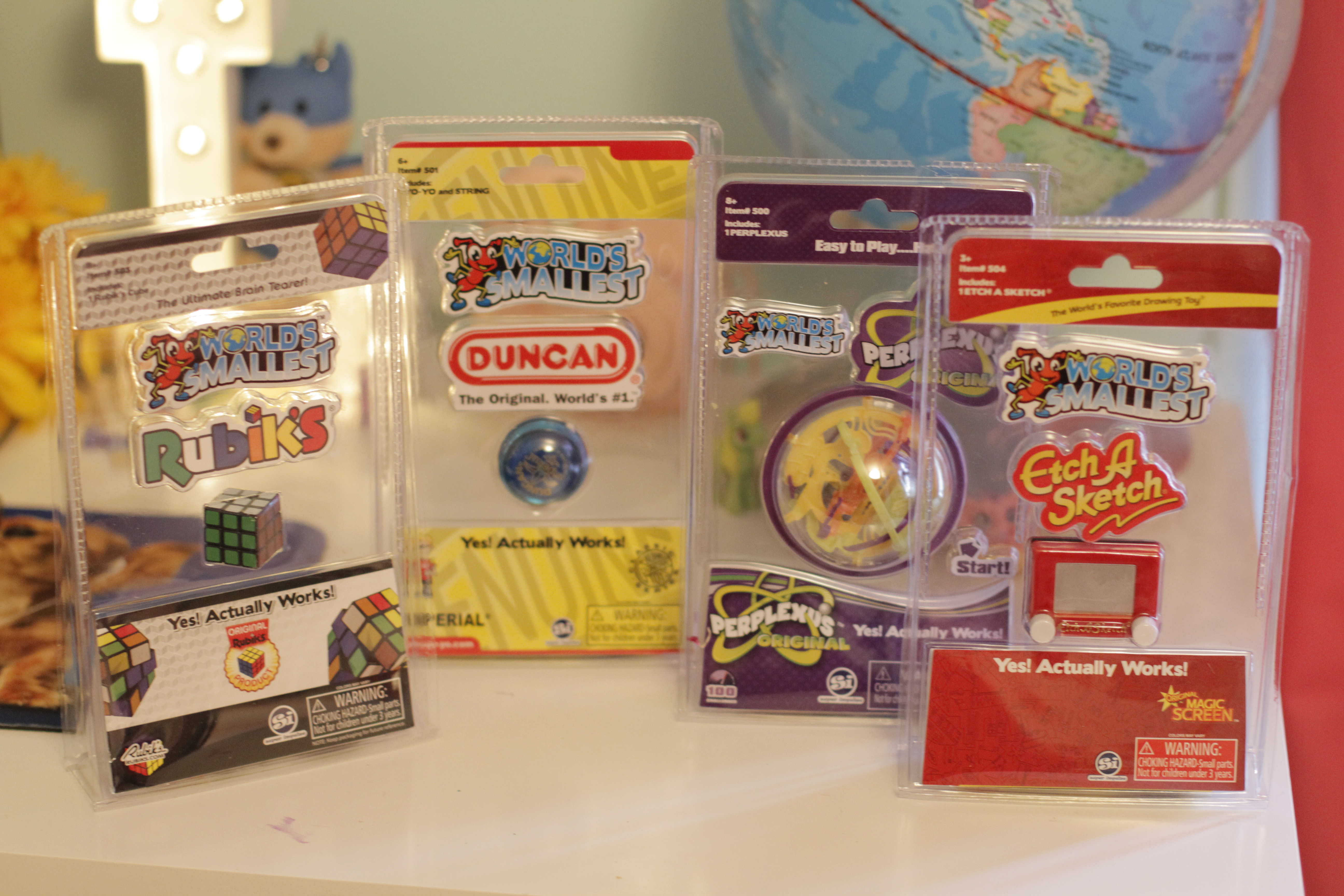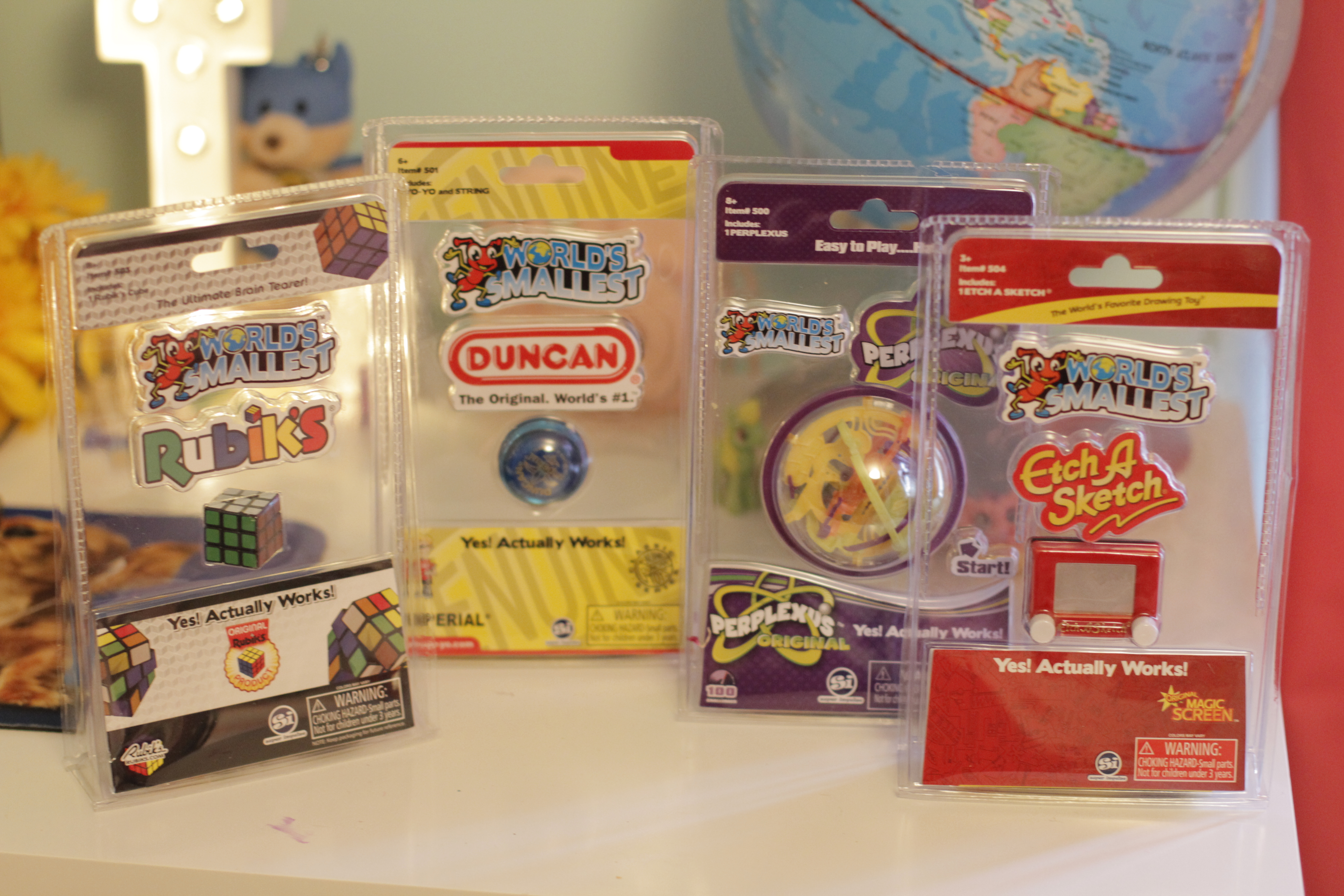 They sure don't make toys like they used to. These days, toys are powered by apps, wifi and more advanced technology. So, when I was told about the World's Smallest toys (which are classics but made tiny), I have to admit, I got pretty darn excited. I asked my daughter if she'd be interested in reviewing them and she was. One of her fav classics is the Etch-a-Sketch and the Yo-Yo- what can I say, I guess she has an old soul. We had so much fun playing with these adorable small enough to fit in your pocket (or clutch bag!) toys.
We both agreed that these tiny toys are perfect for travel. They aren't bulky and make for great "keeping busy" toys. She also made a point that parents cannot refuse a child's request for new toys because of their small sizes- great point kiddo!
Here's her review on the World's Smallest Toys: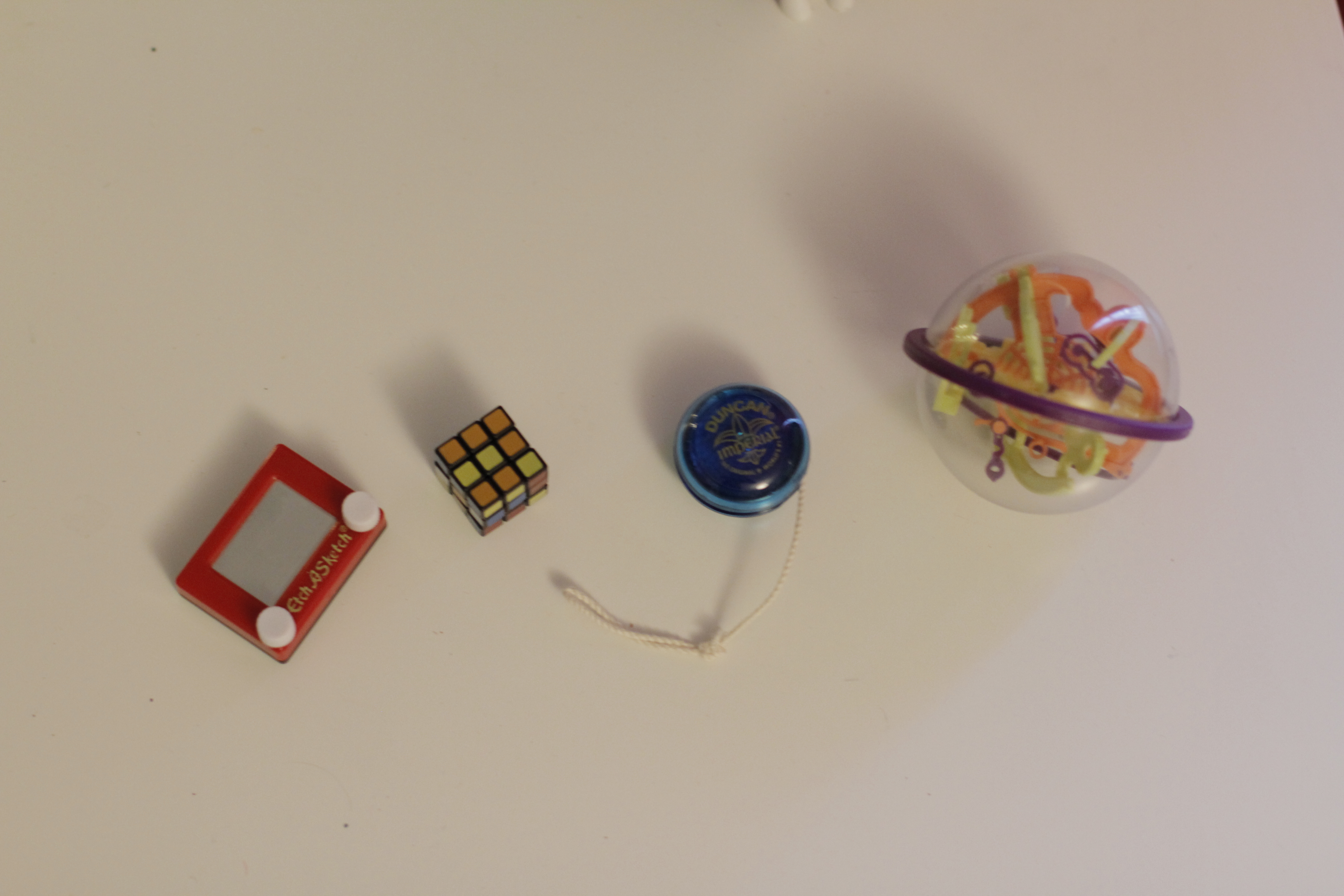 The World's Smallest line from Super Impulse includes the following classic toys:
Duncan Yo-Yo
The original and #1 selling looping yo-yo of all time! Works just like the original. Perform tricks, flips, loops and more.
Etch-A-Sketch
Twist your way to exciting pictures with the world's smallest Etch-A-Sketch! It works just like the classic, powered by skill and imagination.
Perplexus
Flip, twist and spin your way to the finish line. This is the ultimate challenging 3D labyrinth game contained in a sphere, now comes in its smallest size ever!
Rubik's Cube
The world's tope selling 3D, Rubik's Cube, is now available in the world's smallest size! Twist and turn the cube using various combinations to return it to its original state, one solid color on every side.
Price info: $4.99 (ages 4+)
*I don't recommend these around babies and toddlers (or pets)…
* I am not being paid for this post. I was asked to review the above products and my opinions are honest.