Girl Scout cookies are everywhere. All those thin mints you ordered to support little troops are in and if you love Thin Mints like my little girl does, you may want to try out this yummy treat! A Thin Mint Milkshake is the perfect frozen treat to satisfy your sweet tooth. And it's so easy to make.
You will need: 
Mint Chocolate Chip Ice Cream (we like Turkey Hill)
A handful of girl scout thin mint cookies
A splash of milk (optional)
How to:
Mash up some thin mints, toss into blender
Add two scoops of ice cream to blender (I use the NutriBullet)
Add a splash of milk
Blend for about 20-30 seconds
Serve and enjoy 🙂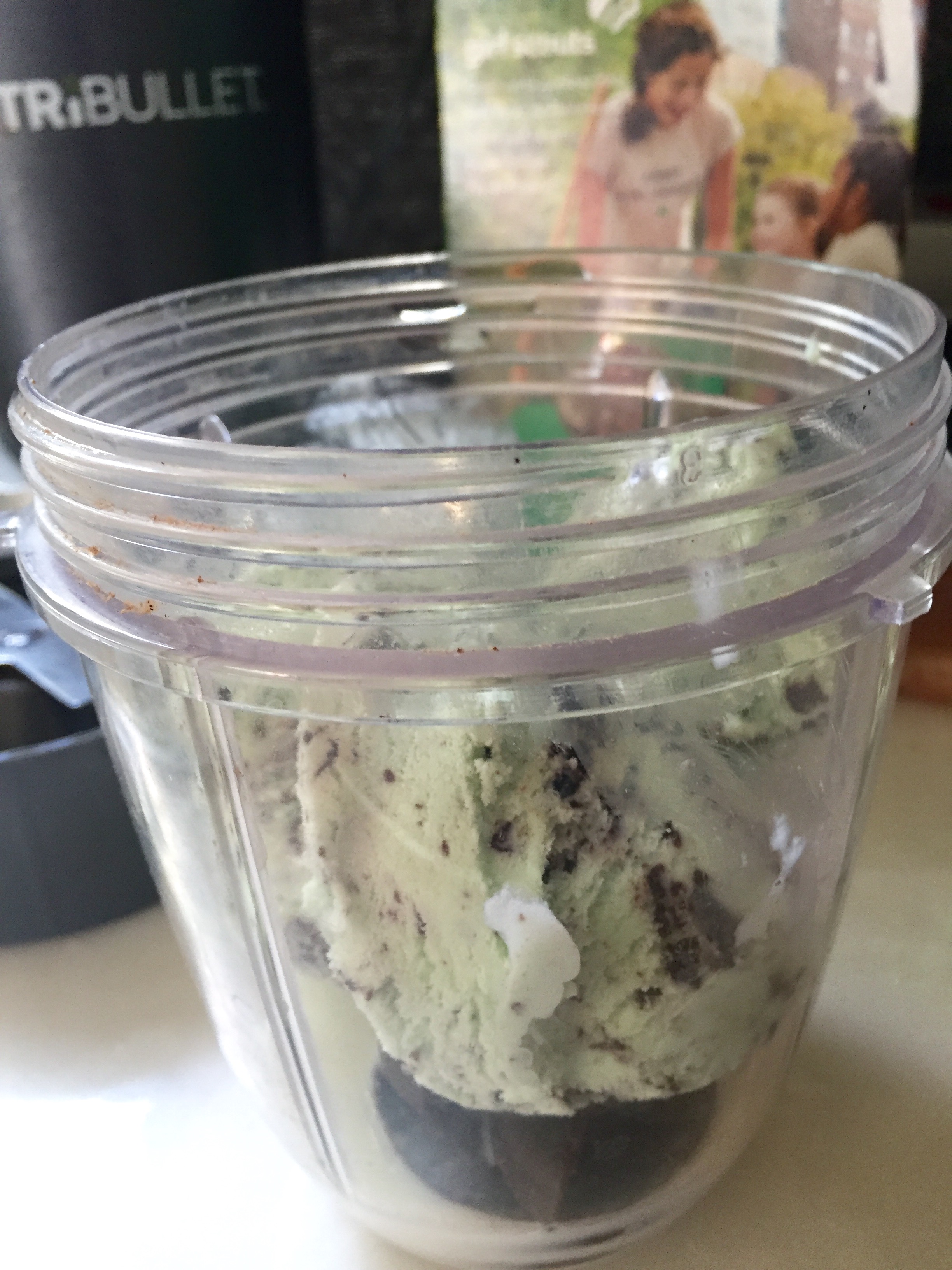 I like to get fancy by adding some whipped cream and a thin mint for garnish!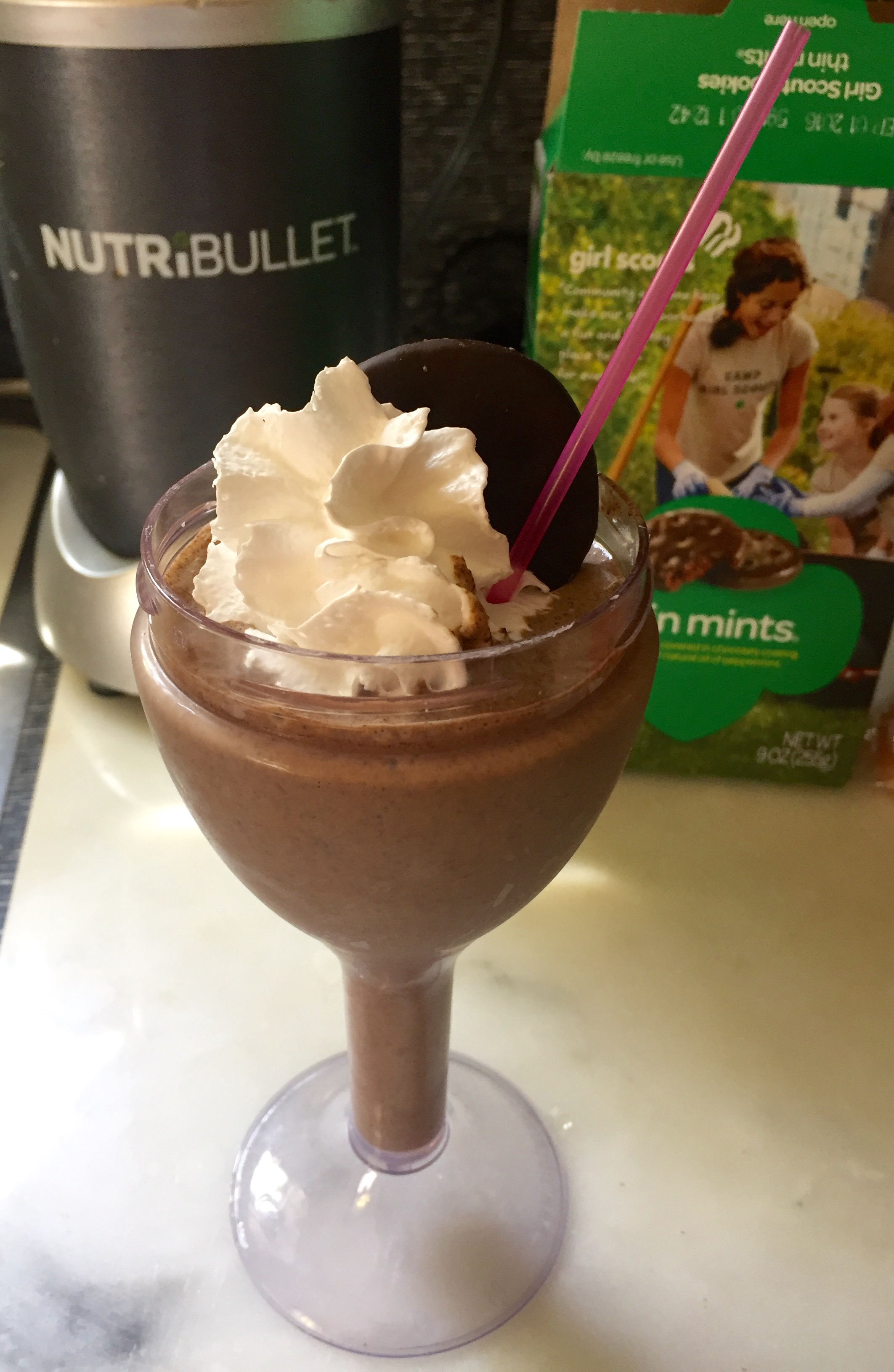 This is my daughter's absolute favorite frozen treat. If you're a thin mint lover, you will surely enjoy this treat, too!
  Bon Apetit!