The Best Holiday Gifts of Beauty
Can you believe the holidays are near? November teases us with a lovely fall foliage out here in New Jersey, only to launch us right into shorter days, holiday madness and more. It can be a wonderful time as much as it can be a bit chaotic. Especially when it comes to gifting!
One of my favorite things to give is the gift of anything beauty. Who doesn't love beauty products? They make you feel pampered and pretty. Beauty gifts are easier to gift than items such as clothing which have to be tried on.
Read On! 3 Beauty Apps You Must Try
Gifts of Beauty 
The holidays are the perfect time to find great holiday gift sets. (Even for yourself!) Here are some great gifts of beauty to gift this holiday season.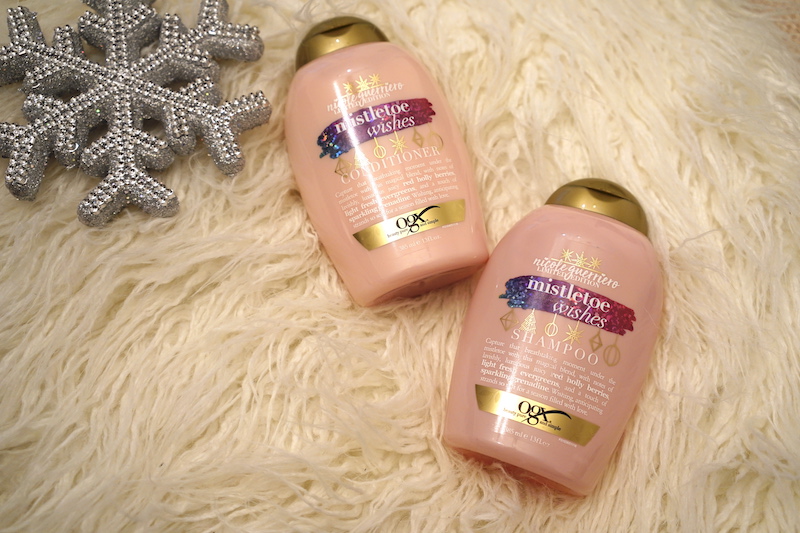 OGX Holiday Shampoo + Conditioner  This set is for the girl who loves Christmas so much, she'd want to smell like it! Mistletoe Wishes is a beauty guru, Nicole Guerriero limited edition Shampoo and Conditioner are ahhh-mazing! Mistletoe Wishes has with notes of lavishly, luxurious juicy red holly berries, light fresh evergreens, and a touch of sparkling grenadine. Under $10

Avon Clay Masks

AVON Face Masks  These are always a hit with beauty lovers. A face mask is a great way to relax and pamper your skin for a few minutes. They make for great little gifts and stocking stuffers. Each mask features a special ingredient to instantly address your unique skin care concern.  $9.99 ea.

Love and Beauty Planet Body Lotions

Love Beauty and Planet Body Lotions  For the Earth-conscious beauty lover, these body lotions are just perfect. These products use signature ingredients like shea butter and coconut water. They make your skin soft, smooth and most of all gorgeously moisturized.

Beauty rest is not complete without a silk sleep mask!

SLIP Sleep Mask for the sleeping beauty on your list. These sleep masks provide the ultimate combination of shine, thickness and durability. $50 
Fun Socks Socks are always a fun gift idea! Everyone needs and uses them. I like giving fun socks with foot cream- it makes for a nice pampering gift. FunSocks makes the cutest, comfiest socks. I love the "evil eye" socks that give you extra protection for the witchy friends in your life. Or sparkly, striped socks that scream "be merry!" There are so many more to chose from on their website, you will surely find the right fun socks to gift (or for yourself)! 
QYK Sonic ZOE  Don't judge this little gadget by its size, the ZOE by QYK Sonic is the first and only 3-in-1 antiaging sonic beauty brush that cleanses, massage and applies skincare products. It's easy to use and clean plus you get 300+ uses on one single charge! $149+
Luxe Hair Accessories from VIP SURVIVOR Every girl could use a hair tie, but a stylish one that supports a good cause is even better. These convertible leather pony cuffs provide income for moms in the USA who are domestic violence survivors.

Beauty Blender Blind Box

Beauty Blender Blind Box Kids aren't the only ones having fun opening surprise packages. The famous little beauty sponge now comes in blind boxes that give you a fun surprise beauty blender in different colors! $20 ea.
Elemis Pro-Collagen Rose Cleansing Balm  This is one of my favorite cleansing treatments right now! This luxe beauty balm removes dirt, impurities and all of your makeup. It leaves your skin super clean and soft. It also boosts collagen and a natural glow. (Use code  VIPFF to save 20% off now through 11/11) Under $60

AVON's holiday vintage lipsticks are a MUST have this season!

AVON Holiday Lipsticks  These limited-edition iconic collection of holiday gifts are inspired by Avon's rich heritage. The vintage packaging is just stunning and the colors are gorgeous! Comes in 5 different shades. $6.99