The Paper Mill Playhouse has been one of my favorite places to visit since I was just a child. I remember my mother taking us to see Peter Pan, probably my first glimpse of musical theater. It was such an unforgettable experience. My love of the theater has only grown since then so you can imagine my excitement when I was presented with the opportunity to see the world-premiere musical, The Bandstand at the Paper Mill Playhouse. And what great idea for the perfect date night. Dinner and a show. No need to head out into the city, New Jersey has a fine theater right in the heart of Millburn.
The Bandstand is set in 1945 and tells the story of a military vet (Donny) who makes it his mission to put together a great swing band and take them to the top. To do this, he enters the band into a radio contest. He is a passionate musician who pours his heart into his music, mostly to drown out the painful memories from the war. Donny recruits military veterans to play in the band and later adds singer, Julia, the widow of his deceased war buddy. Each veteran has his own struggle due to the after effects of the war. Donny runs a tight ship and keeps the guys playing in different places but at times there is conflict because of his poor choice of words. There is also a strong love story between Donny and Julia. They both feel guilt for developing feelings for one another because of their ties to Michael, Julia's husband who died in the war and was Donny's friend. The show's finale includes their "live" on air radio competition where they discover the radio's tricks and decide to give their song an unforgettable and awakening twist.
The Bandstand is directed and choreographed by Tony Award winner Andy Blankenbuehler. The performances were great. I have to say Laura Osnes (Julia) gave a great performance alongside Corey Cott (Donny). The two looked and sounded great together. Their final song as a band gave me goosebumps as I thought of all the troops who have fought and served this country. I also loved the costumes as the 40's fashion is my ultimate favorite. Everything from the accessories to the coats were on point.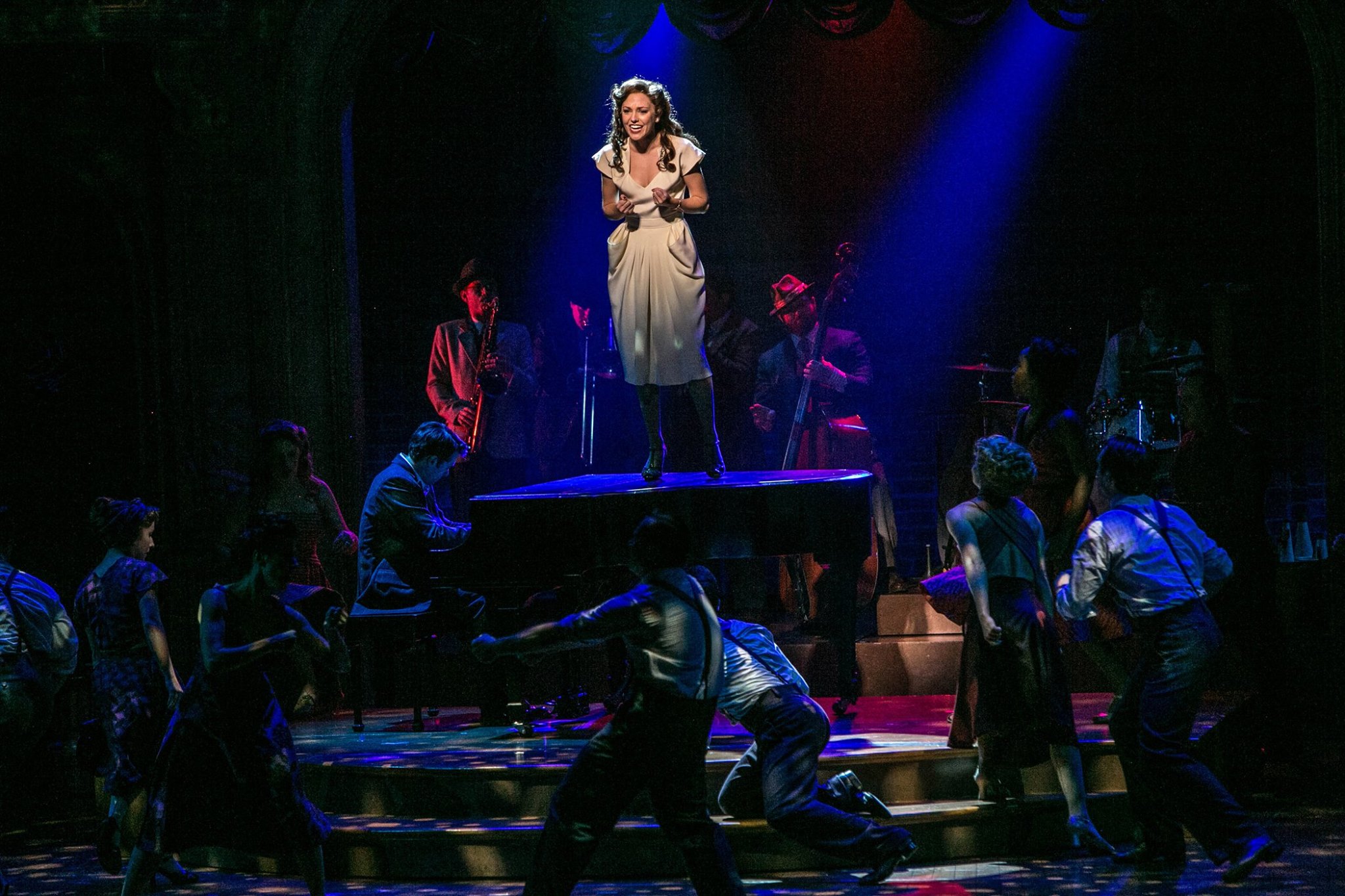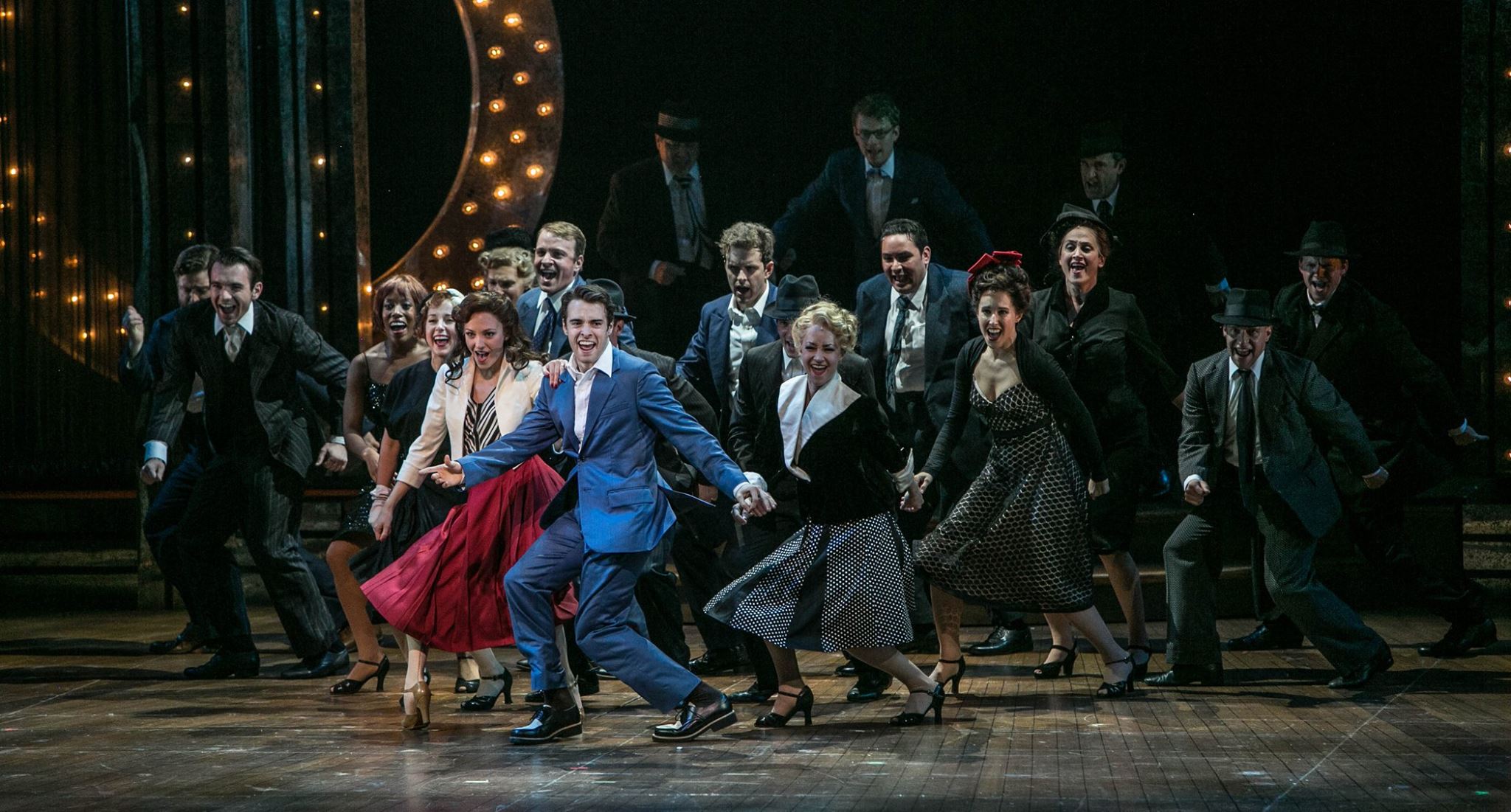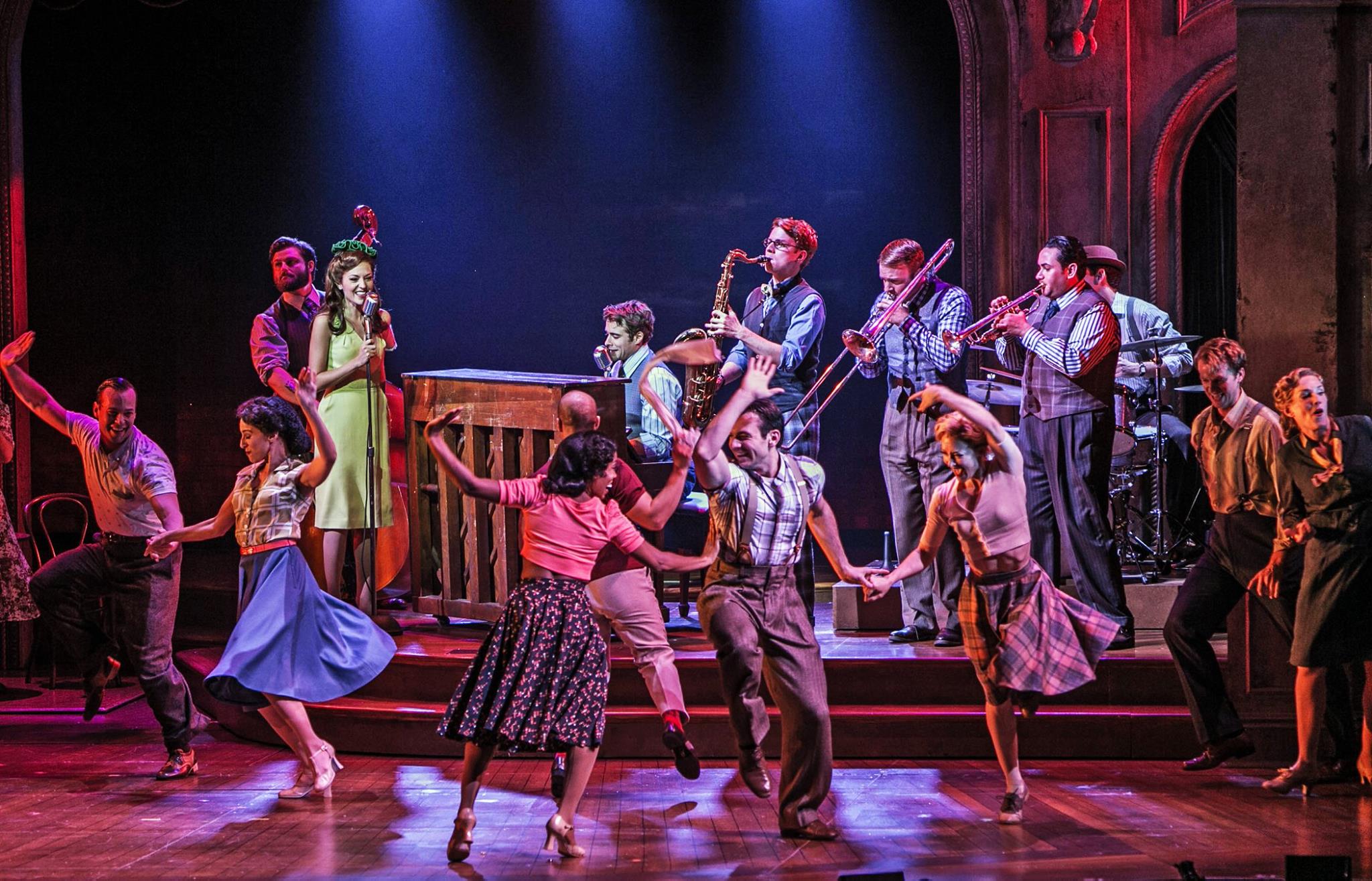 I would recommend The Bandstand to all musical theater lovers who appreciate some jazzy tunes and a touch of hollywood glam. We surely enjoyed this show and the best part was that we didn't have to go too far from home to enjoy a good show. If you're looking for a good local date night, give the Paper Mill Playhouse a try, I promise you will love it!
The Bandstand runs from Oct. 8-Nov. 8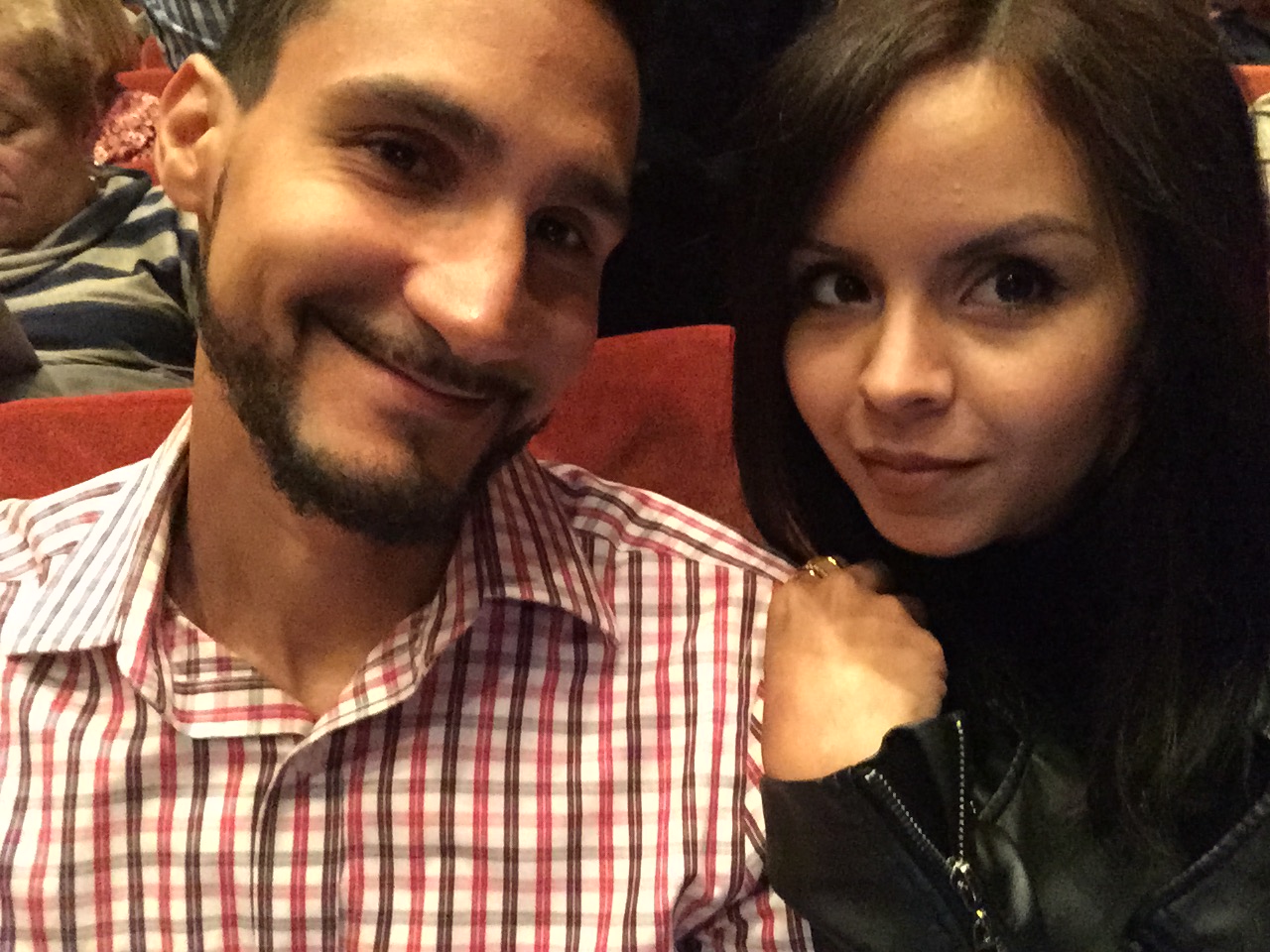 click here to see what I wore!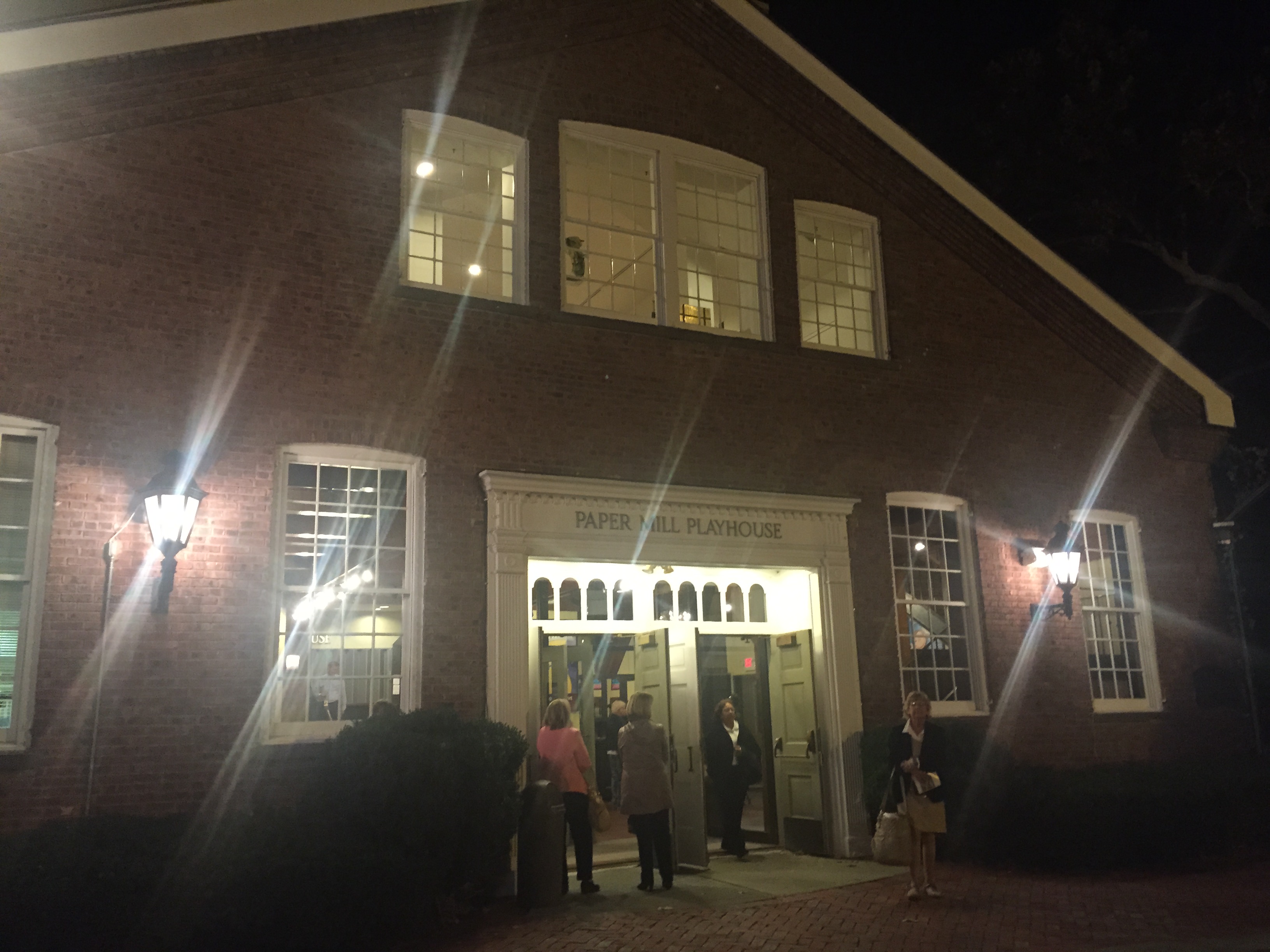 some shots of the Paper Mill Play House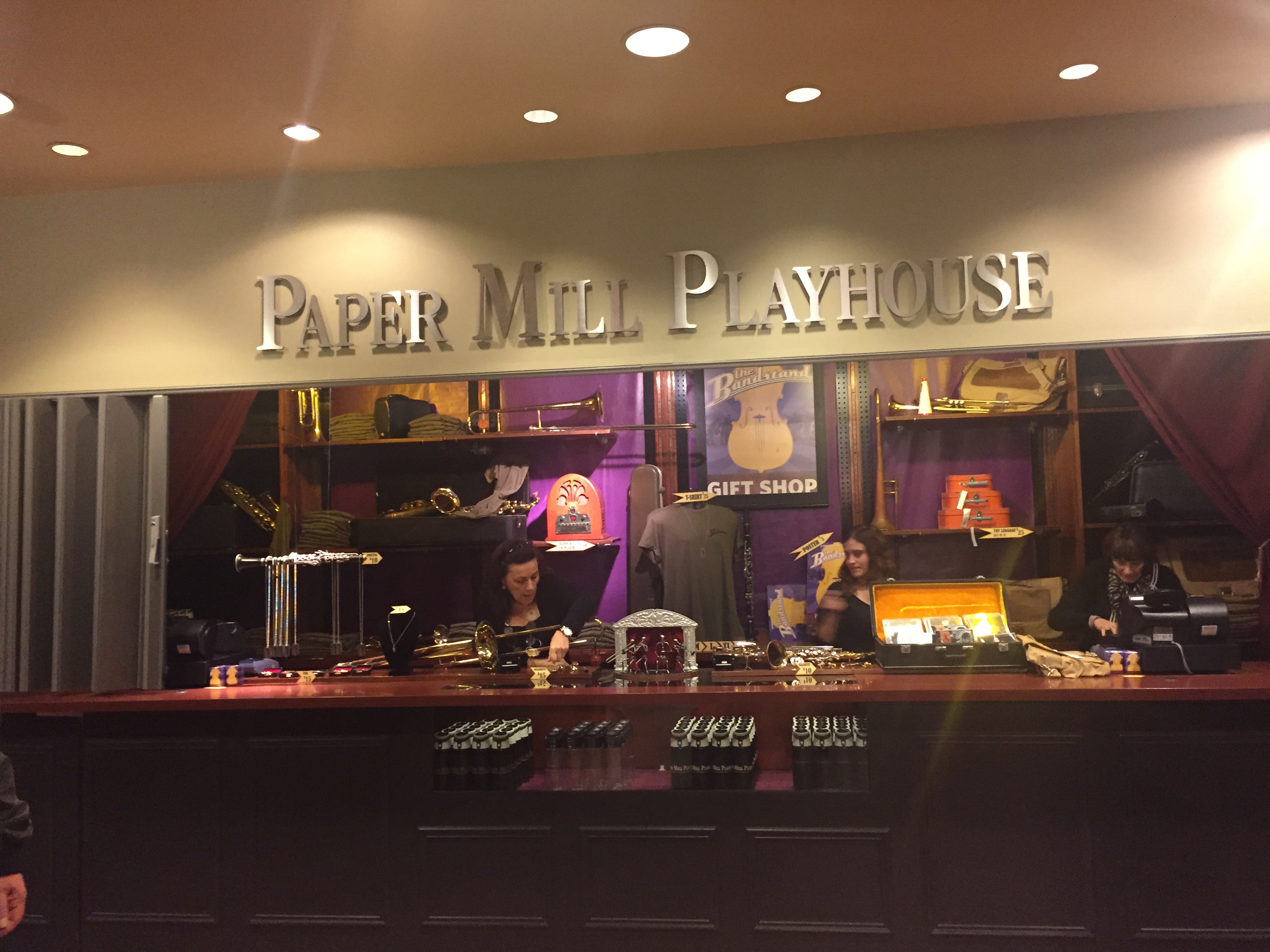 And now, it's your chance to go see The Bandstand at the Paper Mill Playhouse! Enter below for your chance to win two tickets! Good Luck!!!
a Rafflecopter giveaway
a Rafflecopter giveaway
Photo Credits: Paper Mill Playhouse (Jerry Dalia)