This Thanksgiving, I plan to spend at my parents. It's been years since they hosted Thanksgiving so Liana is pretty excited since she loves spending time with her grandparents to begin with. My mom put us up to baking and helping out the night before, so for this look I opted for something more simple and effortless. Seriously, it was effortless. So, for this occasion…thankful and wearing black. Why because you can't go wrong with a LBD.
First, I'll start off by sharing with you that I got an amazing deal on this dress at JCPenny's a couple of weeks ago. Under $20! I adore little black dresses and was in search of a warmer one for the colder days and that I could wear to work even. This 3/4 sleeve skater dress has a high neck and hits right below the knee. The fabric is nice and thick, too. Dresses are awesome because once you throw them on, you are pretty much dressed. All you need to do is add the accessories.
I paired this LBD with some over the knee boots I got last year from the Altuzarra for Target sale. The bag is by Rebecca Minkoff, one of my fav go to bags in my wardrobe. And the gold leaf design bracelet I picked up a while back from Forever21. And in case you're loving this lip shade as much as I am it's by Color Pop in LBB (liner and lip color).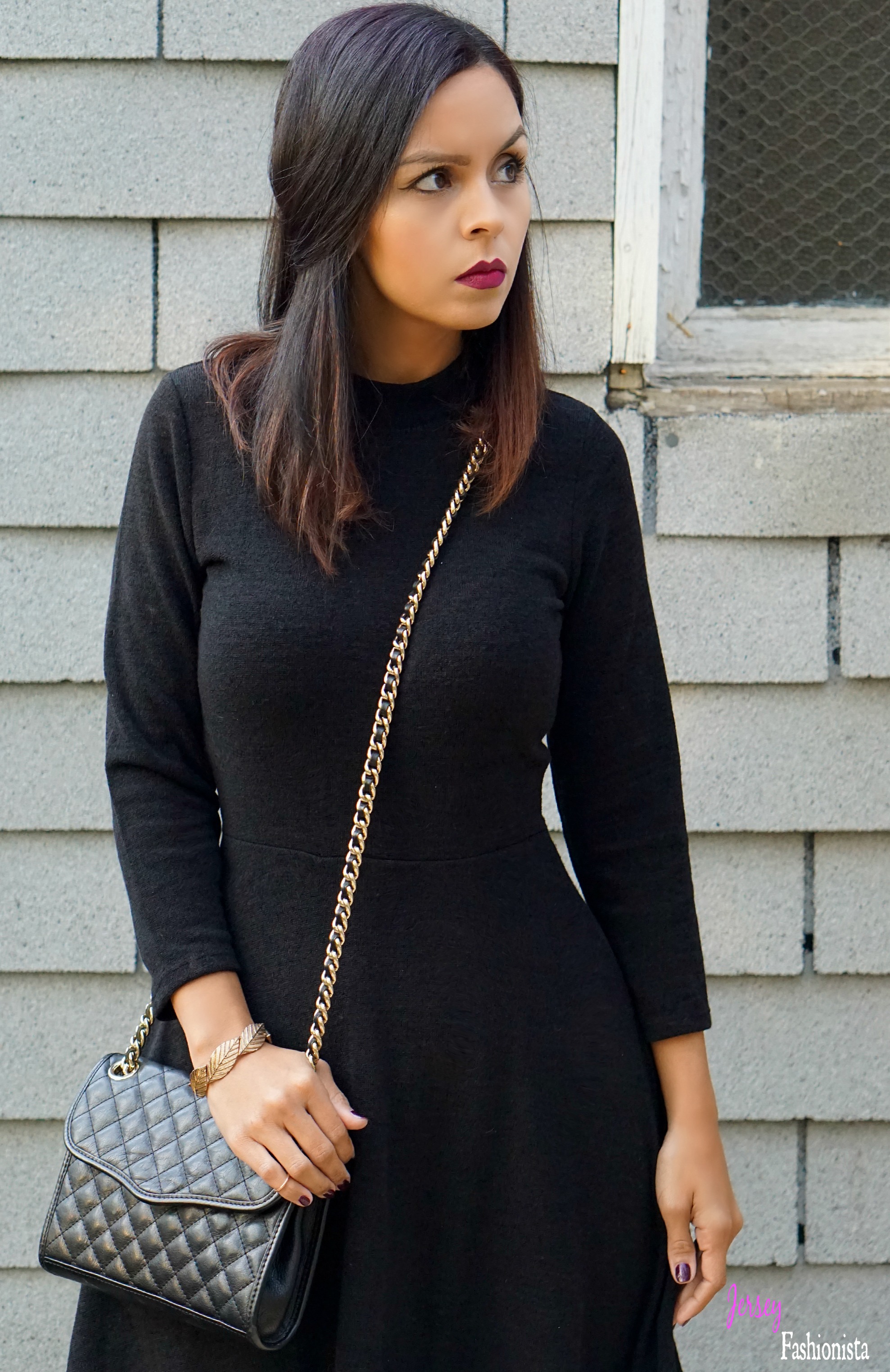 To me, thanksgiving never meant much but one Thanksgiving in particular does stick out in my mind. It was one where I was only a kid in high school and had been in a car accident with my family. Probably the scariest day ever. My mom was taken away in an ambulance, I was put on a stretcher and all I can remember is seeing my little brother the whole time in the ambulance. I don't even remember if my dad stayed with us or went with my mom. To make a long story short, we made it back home and it was the first thanksgiving my mom wasn't in charge of at home. She was on meds and crutches. My dad took us to buy stuff at the super market so we could make thanksgiving at home for her. This is probably how I learned to make things from boxes and cans…in a good way. We set up the table and surprised my mom that day. That was the one time I can remember being so thankful for a thanksgiving meal. We were together and well and that was a lot to be grateful for that year.
With most holidays, people get the misconception that one must be more thankful on that certain day or that a person should be celebrated on that certain day. I just don't believe in that. In fact, Thanksgiving was originally a religious holiday to show thanks and many people turn it into commercialism calling it Turkey day or stressing over pies and food and guests – forgetting what it's really about.
Being thankful is a part of my daily routine. Everyday I wake up I am thankful, every time I hear my daughter's laughter, I am thankful, every time I hear my mother's voice on the phone, I am thankful. When I feel warm at home I am thankful because it means we have a warm place to stay, when I put a meal on the table I am thankful because it means we have enough to eat. I look at the fall foliage and I am thankful to have such a lovely view when I know some people in other parts of the world can only look at dirt roads or rubble. And when I look through the viewfinder of my camera I am thankful because I have been blessed with eyes to capture precious moments that are part of life and my livelihood. For this and so much more, I am eternally thankful. My God is so good.
This holiday season, wether you celebrate or not, believe or not – I challenge you to take a moment and think about five things you are thankful for. And every time you begin to stress over holiday shopping, parties or what to wear- remember these five things. Remember why you are thankful and that someone out there may not be as blessed as you are. When you are grateful, you will begin to see things so differently. Promise 😉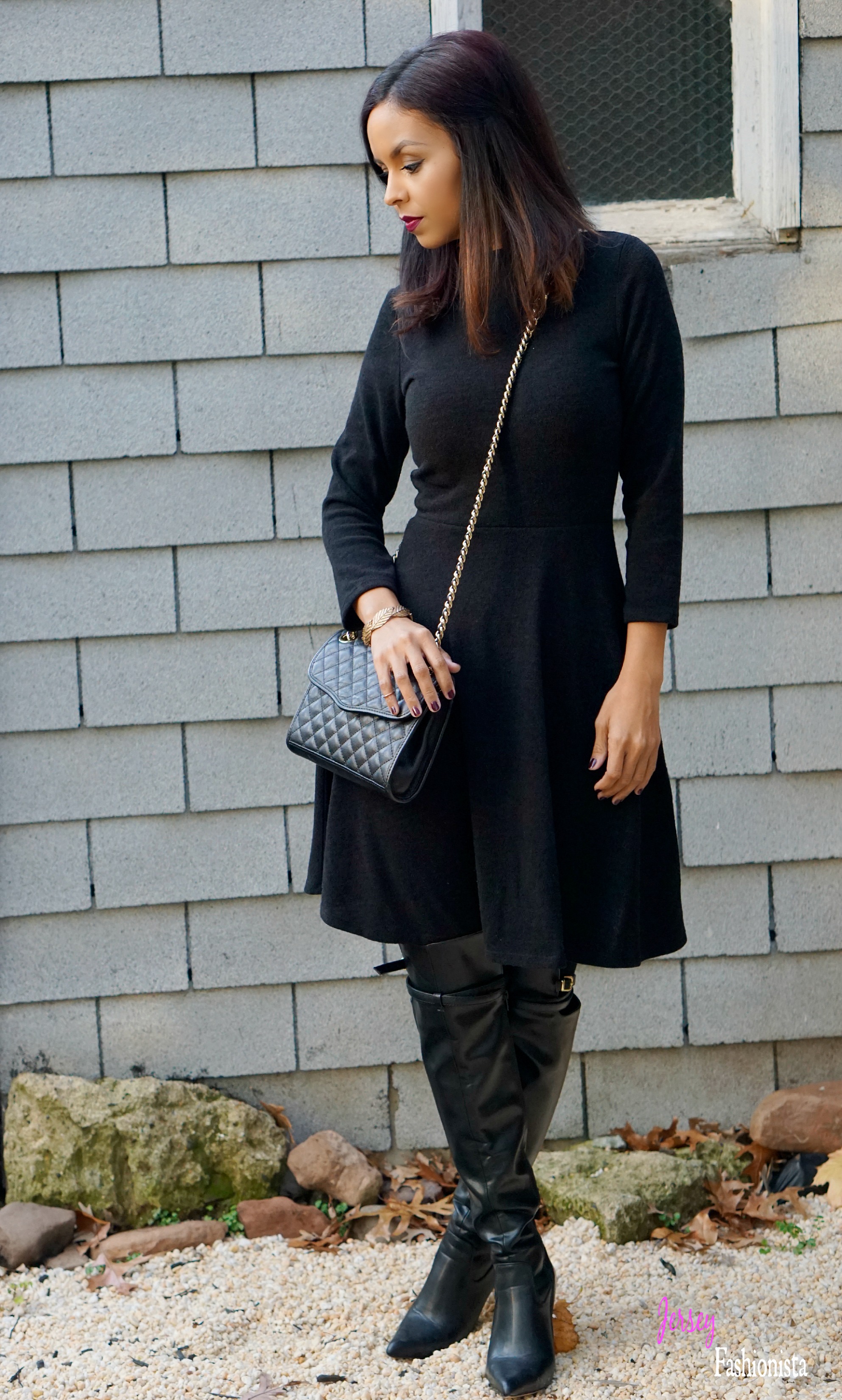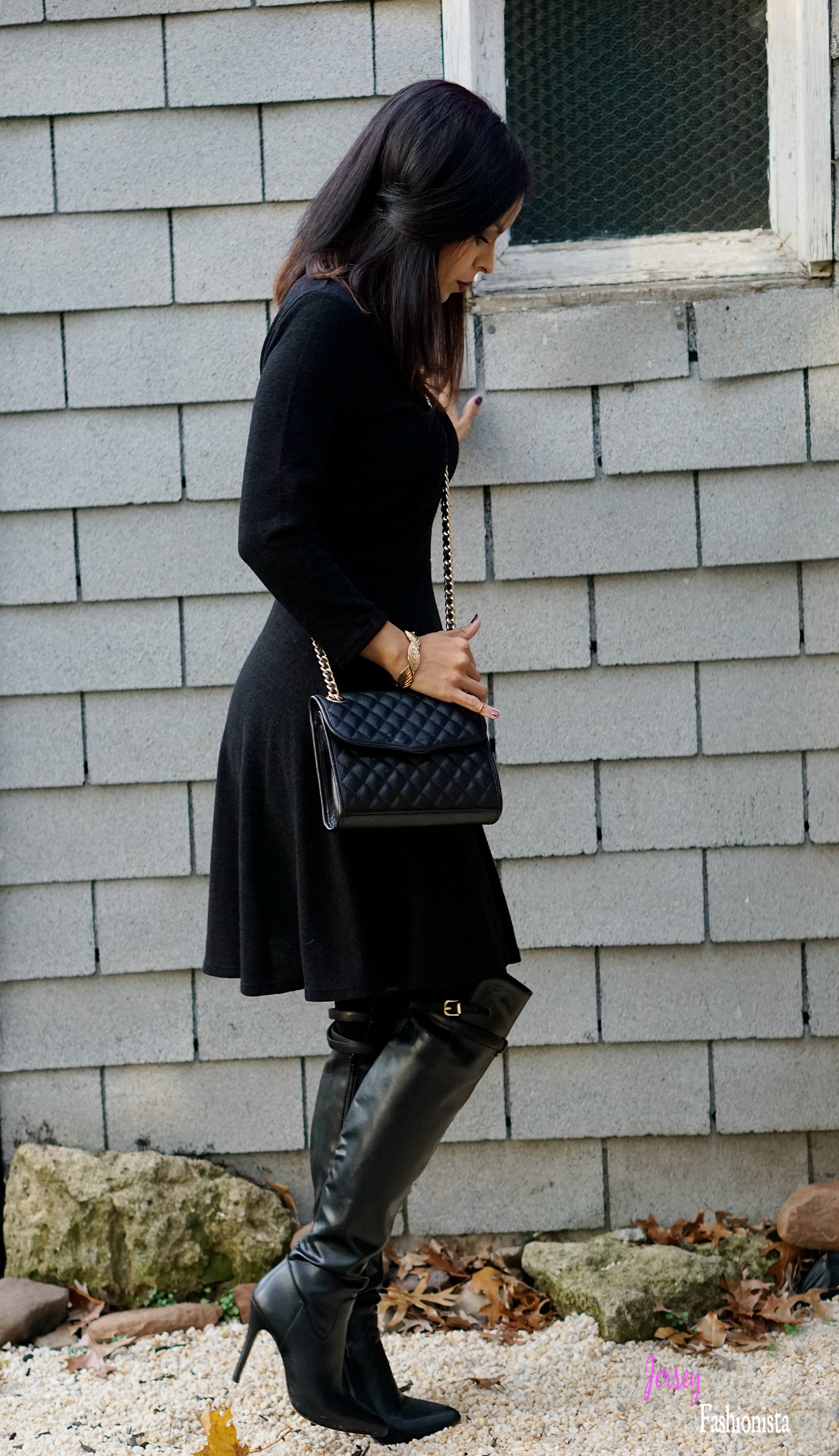 "Start each day with a grateful heart."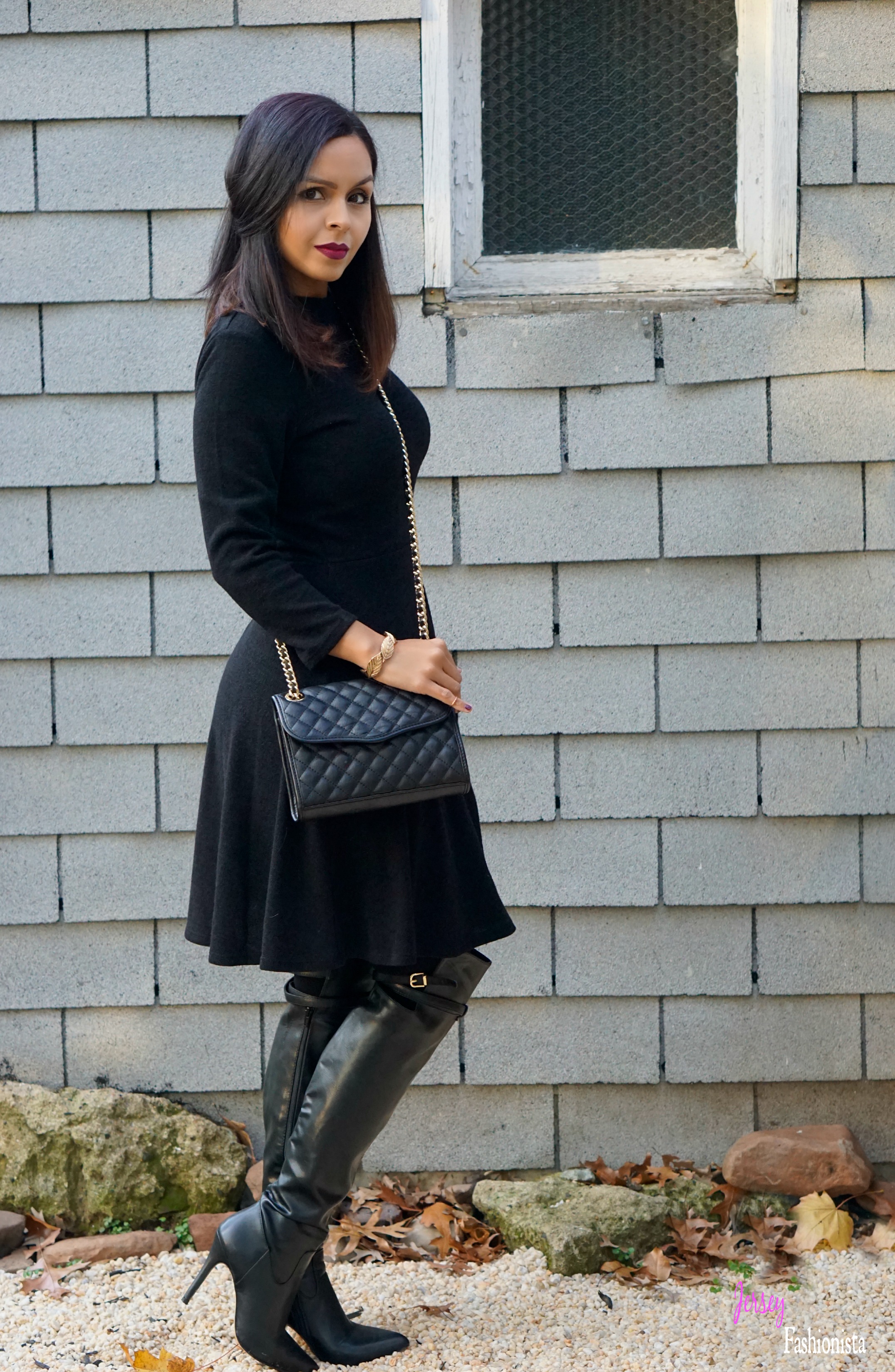 Wishing you a happy Thanksgiving and holiday season from my home to yours. May your bellies be full and your days be filled with joy and laughter <3