*This is a sponsored post. The product was given to us in exchange for an honest review. All opinions are my own. 
Science on your cell phone!
My daughter loves science. She also loves her smartphone. Combine the two and you have a pretty cool STEM Starter Kit (for use with any smartphone or tablet). Basically, this kit converts your mobile device into a microscope. It's user-friendly and a whole lot of fun.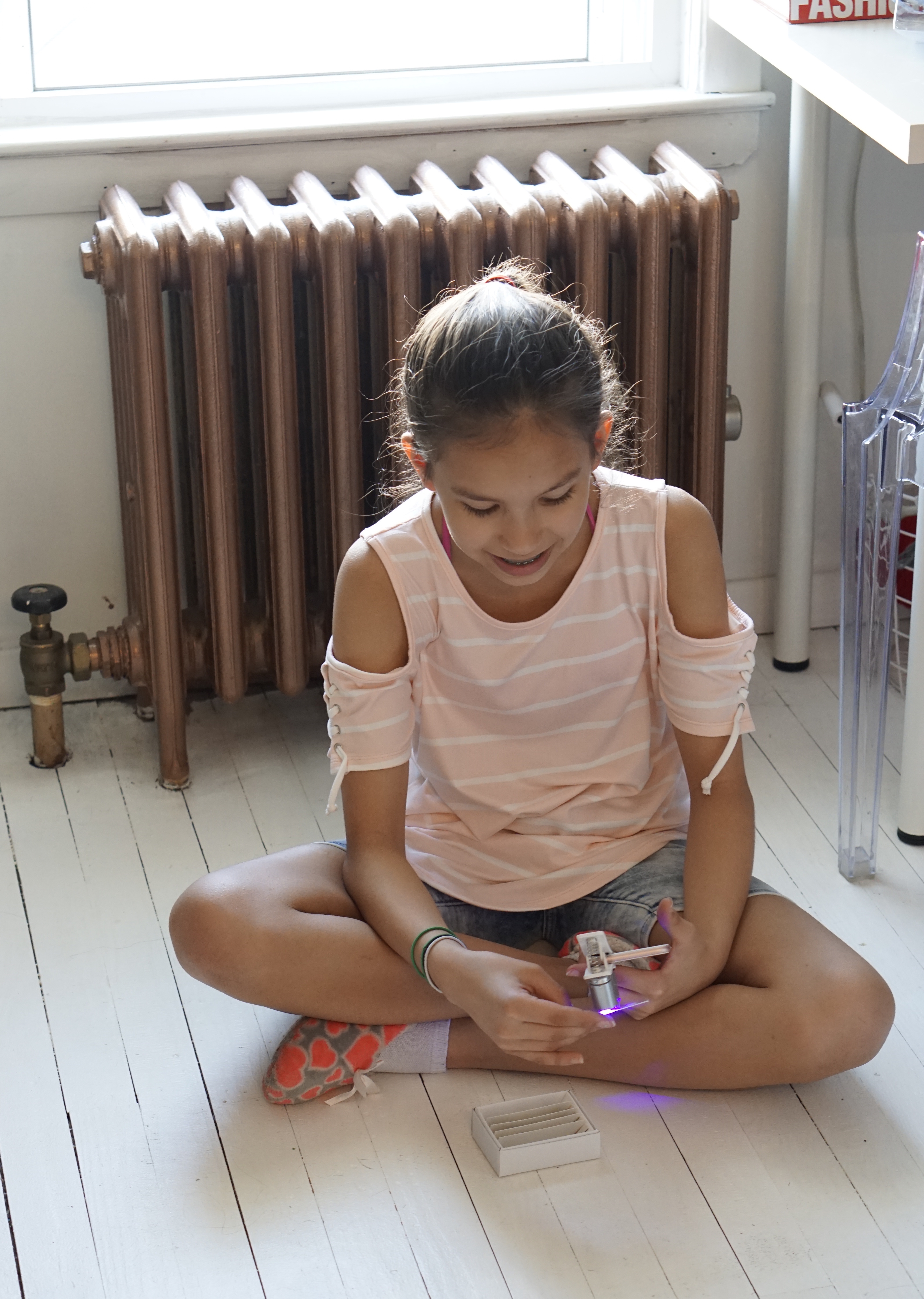 I love toys that are not only fun but educational. The STEM Starter Kit allows curious minds to explore and learn about different objects. Kids can also record video or take pictures which makes this perfect for any science related school projects!
My daughter has always loved science. She has a very curious mind when it comes to the subject. Anything from chemical reactions to space truly intrigues her. In the past, we bought her a microscope and a telescope but both did not work so well. The STEM starter kit is totally different. You can use your smartphone and turn it into a microscope to get a great quality picture of each specimen.
The 15 unique 3Dspecimens included are animal hair, broken shells, seeds, sand, insect leg, hair, silk, cotton, feathers, pepper, sugar, pine cones, rocks, salt, and wool.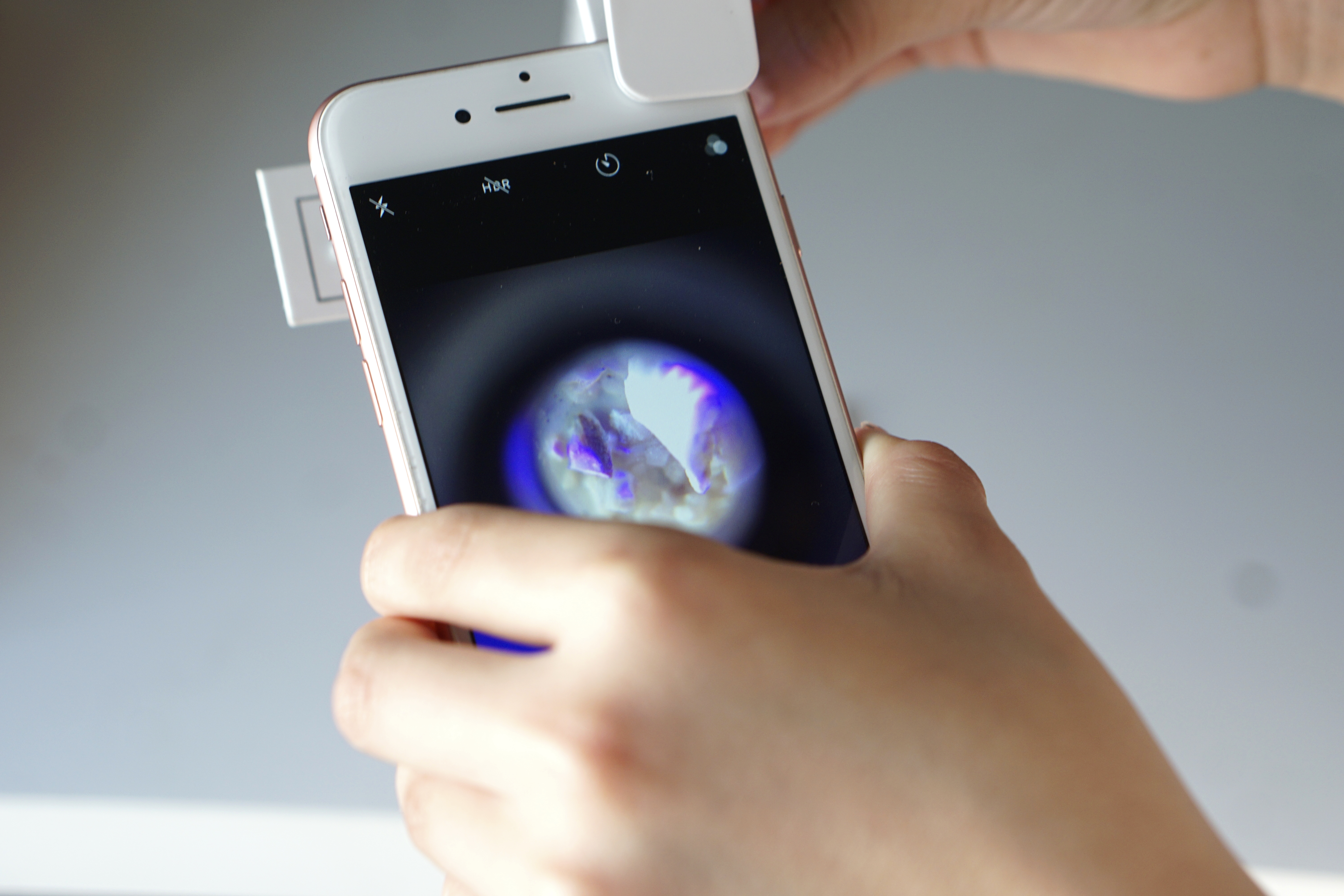 See the video here:
The kit includes:
Microscope lens with clip
15 Specimens / 5 Slides
2 Lights- Forensic UV and LED Light
Slide Carrying Case
The STEM Starter Kit is made by My First Lab, a division of C&A Scientific, which has invested over 20 years of manufacturing expertise to build microscopes and science kits that are inexpensive enough for a child, but possessing an image quality good enough for an adult. This product is good for ages 6 and up and retails at only $19.99.