This week I got to attend a screening for the new movie, Snatched starring Goldie Hawn and Amy Schumer. If you liked Hawn in Overboard, you may enjoy this one. The two comedian actresses play a mother and daughter who like most real life mothers and daughters, have a complicated relationship. The movie also featured other female comedians such as Wanda Sykes and Joan Cusak. And we can't forget the men that made us laugh- Ike Barinholtz, Christopher Meloni and Oscar Jaenada.
Snatched starring Amy Schumer and Goldie Hawn
Snatched is a funny story about a mother and daughter who go on a vacation after Emily (Amy Schumer) gets fired from her job and dumped by her boyfriend. She convinces her mother, Linda (Goldie Hawn) to take her boyfriend's place and go away with her to Ecuador. But Emily, a not so bright character, makes the poor choice of trusting a stranger to give them a real experience, and their getaway becomes a nightmare. The handsome James (Tom Bateman) with the British accent sets them up and the two women are kidnapped by an Ecuadorian gang and taken to Colombia where they are held captive in poor conditions.
A quirky mother daughter duo
Emily and Linda are total opposites. Emily being a ditzy, clueless girl and Linda the overprotective, judgmental mama bear- the two clash often. Surely, most mothers and daughters will relate to the bumping heads, complicated relationship part. One scene that made me laugh was when Linda slabbed sunscreen all over Emily- it totally reminded me of me and my daughter. Only my daughter is 11- Emily's a bit old to get sunscreen put on by mommy.
The men call Jeffery (Ike Barinholtz), Emily's brother who is a total nerd that doesn't leave the house and ask him for ransom money. When Jeffery realizes he may not see his "Ma-Ma" again he freaks out and begins to contact the U.S. State Department. When they offer no help, he begins to insist and manages to leave the house to get his point across. It's a funny way of mocking the U.S. and how unwilling to help the department can be.
Lots of interesting characters
Linda and Emily manage to escape when they are put inside a trunk of a car and Emily manages to accidentally kill the Ecuadorian leader's only nephew which makes him very angry. The mother daughter duo hops onto the back of a farmer's truck and the farmer pulls over refusing to take them any further because of the danger they are in. On foot, they find a small restaurant where they meet a crazed Indiana Jones wanna be who buys them chicken wings and promises to get them to safety. They later realize he is a man dying of cancer who went to South America seeking one final adventure- and he's also using a map that's printed on the back of a menu!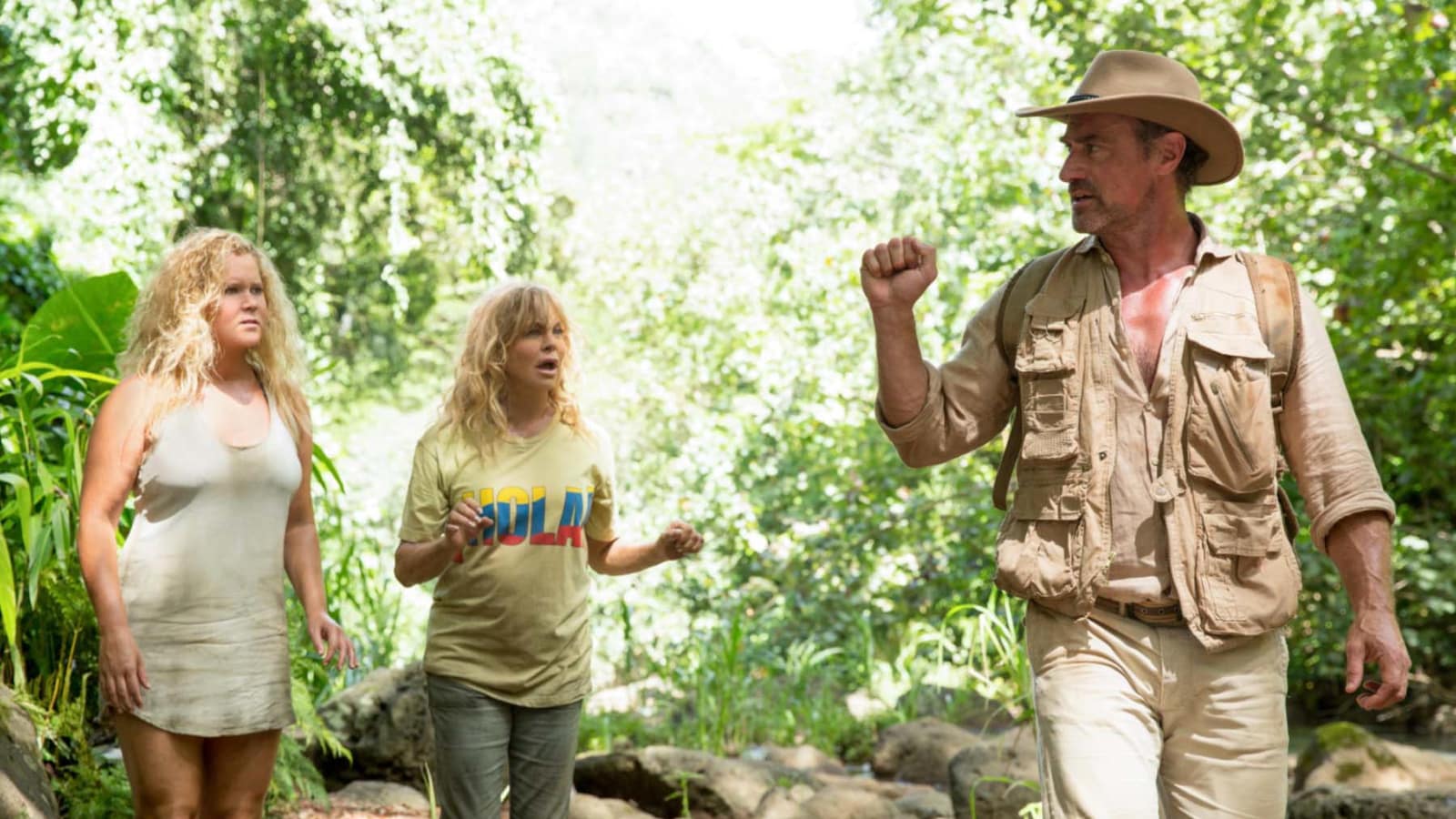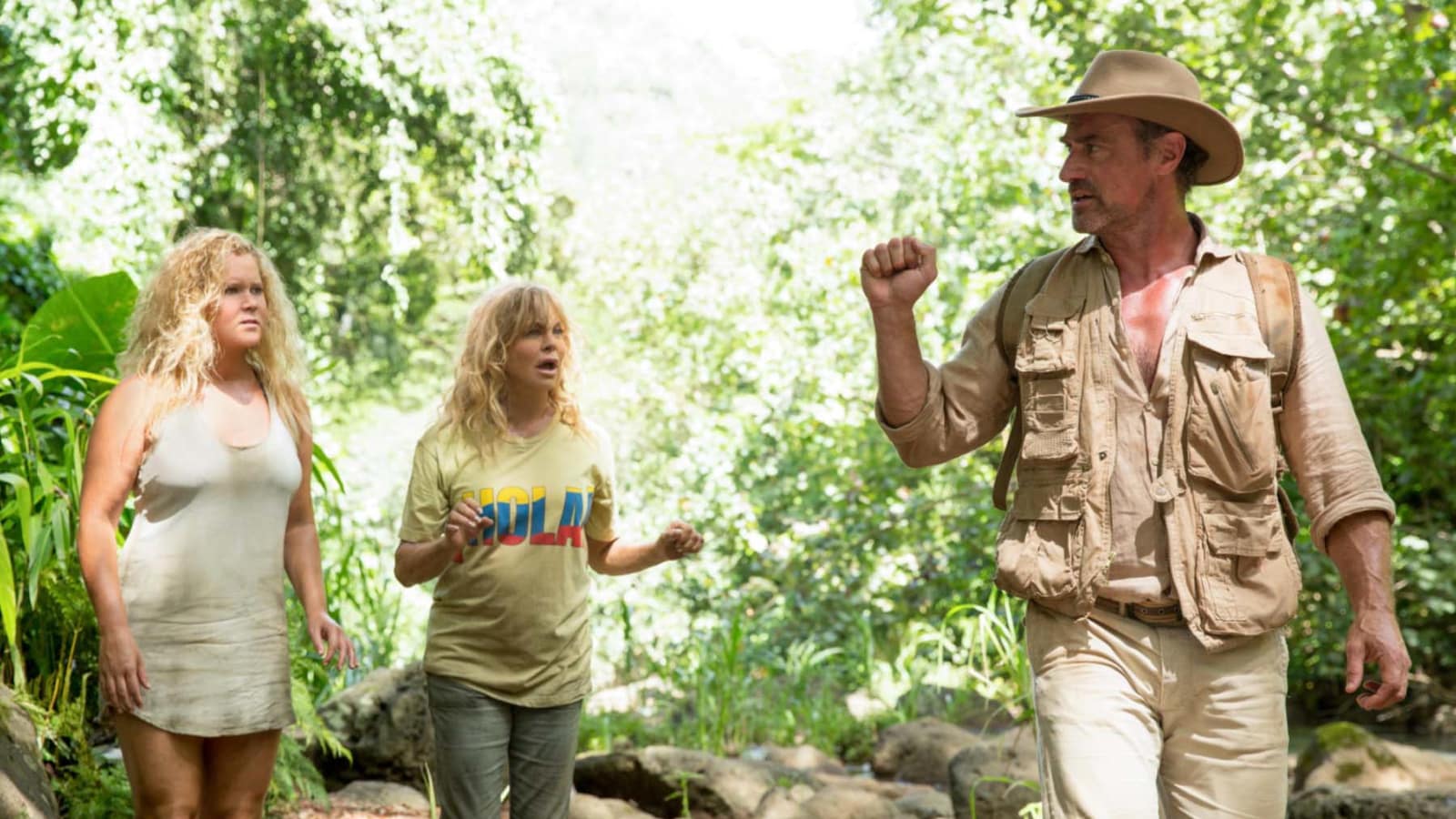 Not bad for a mother daughter comedy
I won't spoil the rest of the movie for you but the adventure gets better as the two women make it out of the jungle and team up with their friends (Wanda Sykes and Joan Cusak) to save Linda. There are many funny jokes and some parts of the movie are plain cheesy but the theater was surely filled with laughter as the movie went on. There are also some mushy parts that may cause moms and daughters to tear up a bit. Like when Linda tells Emily that she misses her or when Emily doesn't stop hugging Linda after thinking she was dead.
If you're looking for something funny to watch with mom, go see it. It won't make you pee your pants but you'll sure get some good laughs.