If you're looking for a product that will help restore your hair's natural state and leave it shiny and smooth- read on! In this post, I will review Novex Brazilian Keratin treatment. The company sent me a few products to try out and I absolutely love the results. The Brazilian Keratin collection has several options, but I tried three products in particular which are: Novex Brazilian Keratin Shampoo, Novex Brazilian Keratin Deep Conditioning Treatment, and the Novex Brazilian Keratin Blindagem Leave In. The keratin contained in these products is extracted from vegetables found on natural soil of Brazil.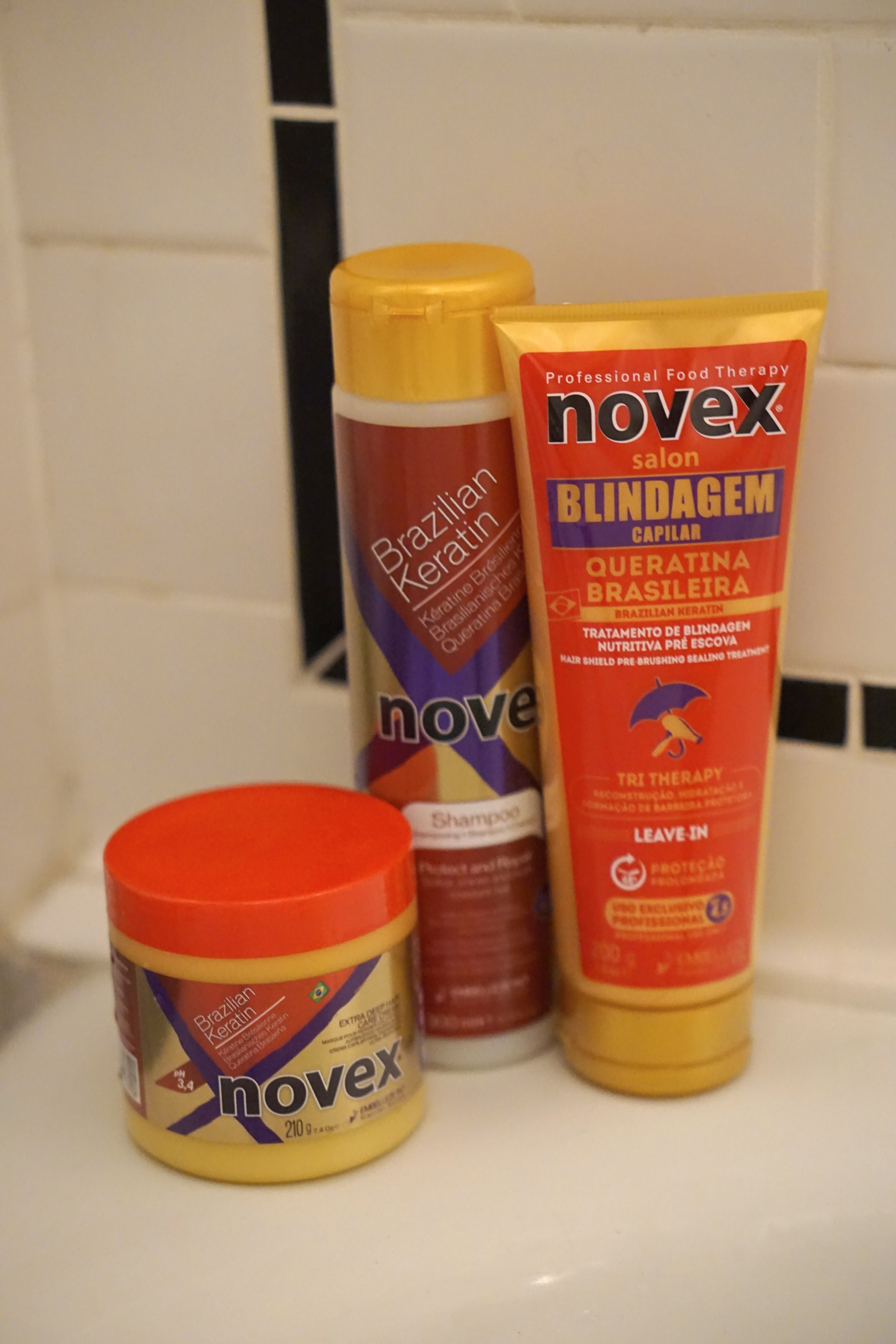 The first step is to shampoo your hair using the Brazilian Keratin Shampoo. Next, apply the Deep Conditioning treatment and massage onto hair. Leave on for a few minutes and rinse well. The last step using the products is to apply a small amount of the Blindagem Leave In onto damp hair.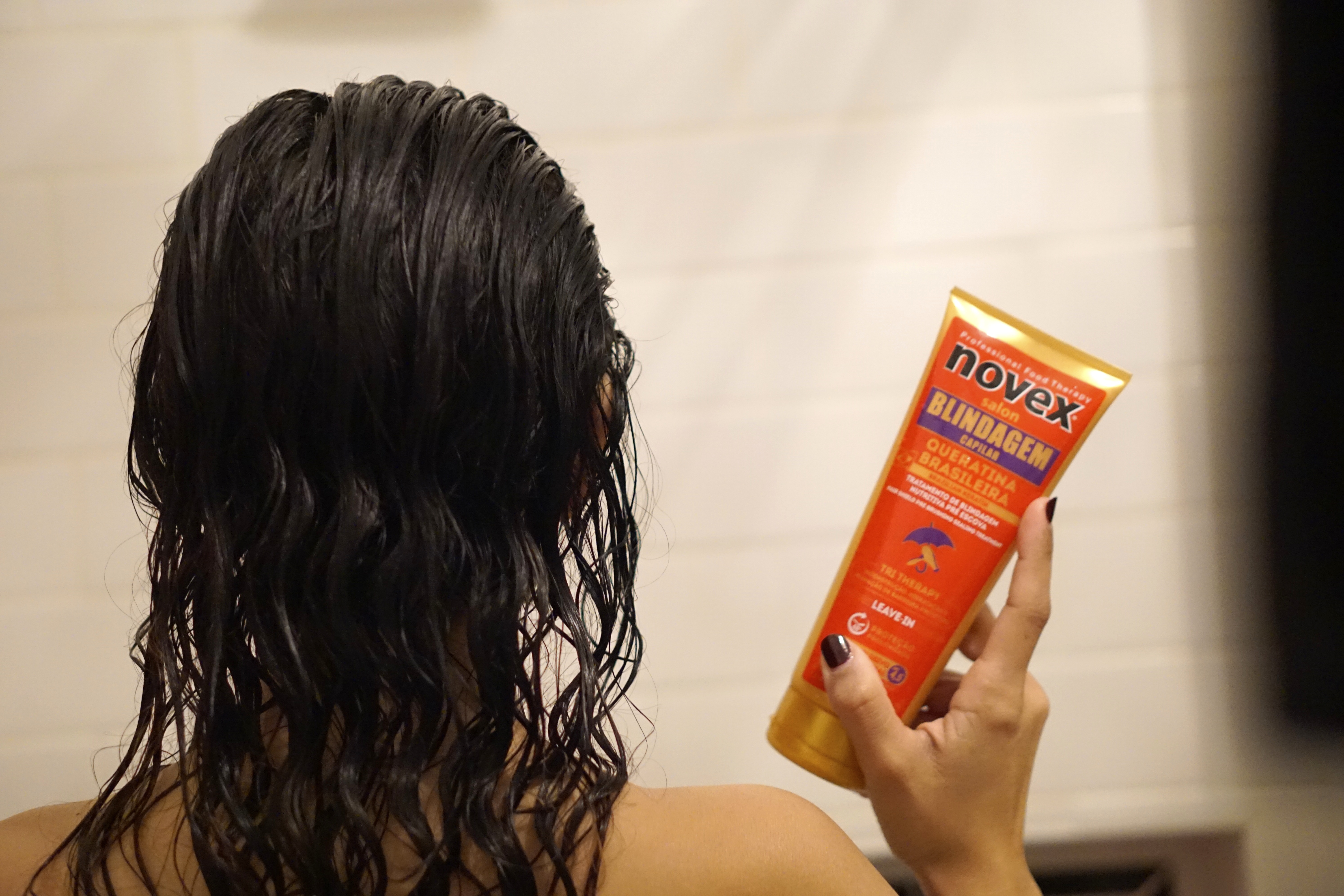 The next step is to brush the hair dry. I used a round brush and divided my hair into sections as I blowed my hair out straight.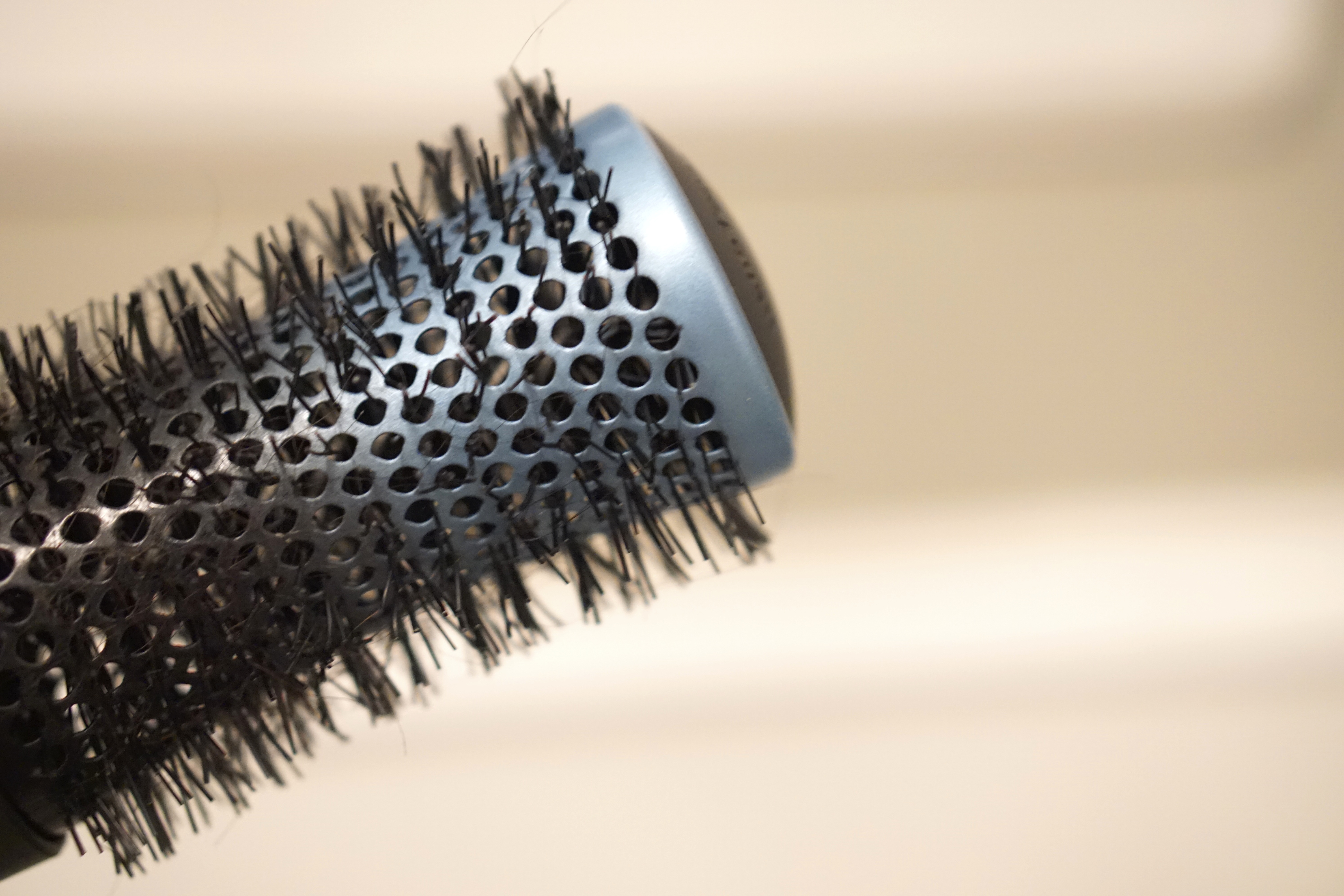 The last step is to flat iron the hair. This seals in the product and allows it to act as a shield against frizz and dullness.
These products are for anyone who wants to restore their hair's natural state and achieve a smooth and shiny look. It won't eliminate your curls but it will reduce frizz and dullness.
I am happy with the end result. My hair feels smooth, shiny and was easy to style. I give this product a thumbs up!