*This shop has been compensated by Collective Bias, Inc. and its advertiser. All opinions are mine alone.
#SienteGlade #CollectiveBias
Spring has sprung! And what better way to transition into the new season by doing things that produce more energy to be bright, bold and playful. It's time to get out of that winter slump and get energized. For me, that means spring cleaning, fresh flowers and scents for the home, and more daily exercise.
One of my favorite things to do as the weather warms up is to make nice chilled smoothies. To be honest, the colder weather makes me crave warm beverages and cozy blankets- so, I don't get as much exercise or healthy drinks as often as I should. But the Spring changes everything! It's like a spark of passion and energy hits me and gets me moving and shaking.
To kickoff this season, I'd like to introduce you to a yummy very berry smoothie recipe. It's one of my absolute favorites-filled with antioxidants, protein and even calcium. It's all around good – and muy delicioso!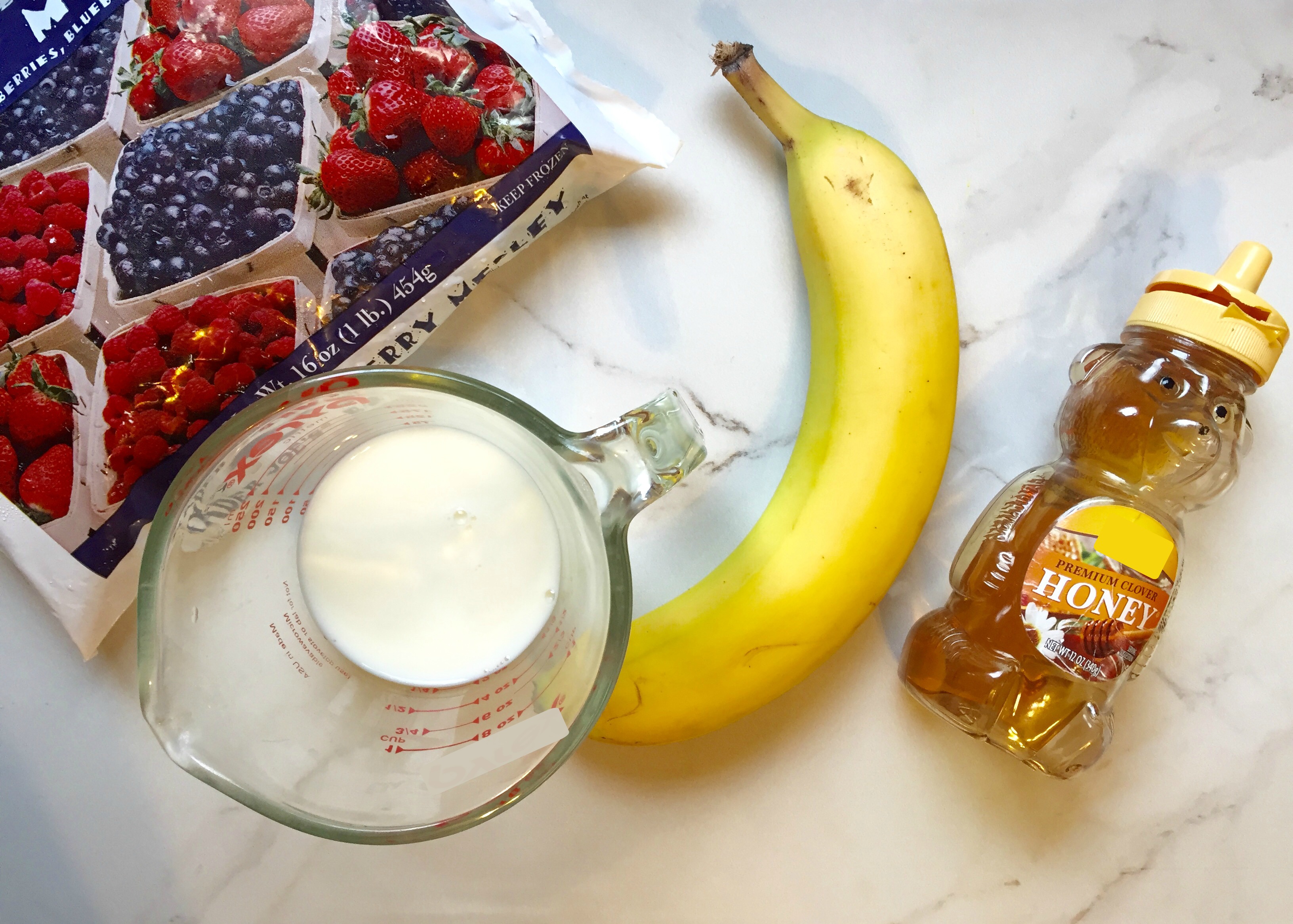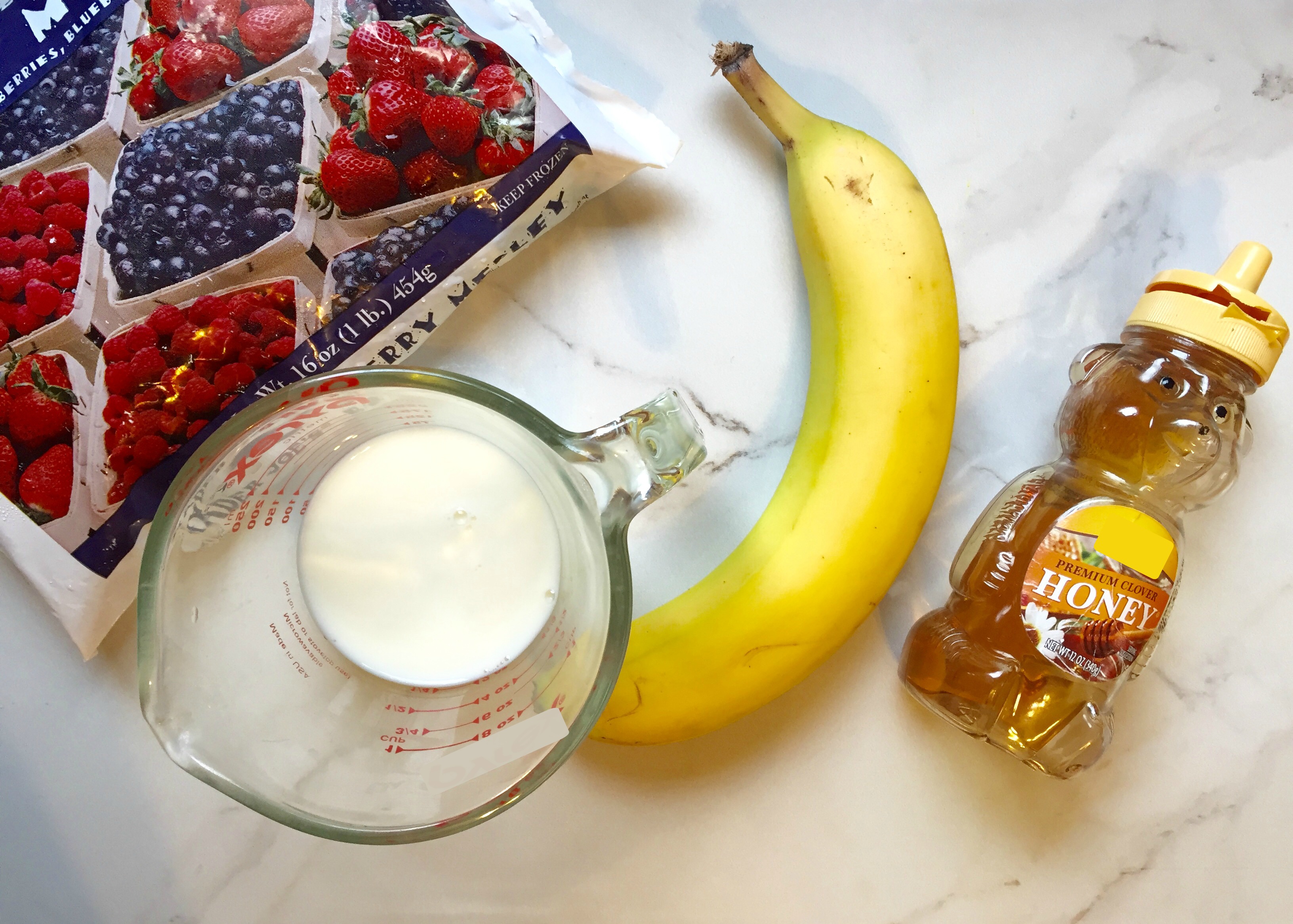 For this recipe, you will need:
¼ cup of milk (you can substitute with yogurt or water)
For this recipe, you will need:
1 cup frozen mixed berries
1 sliced banana
1 teaspoon of honey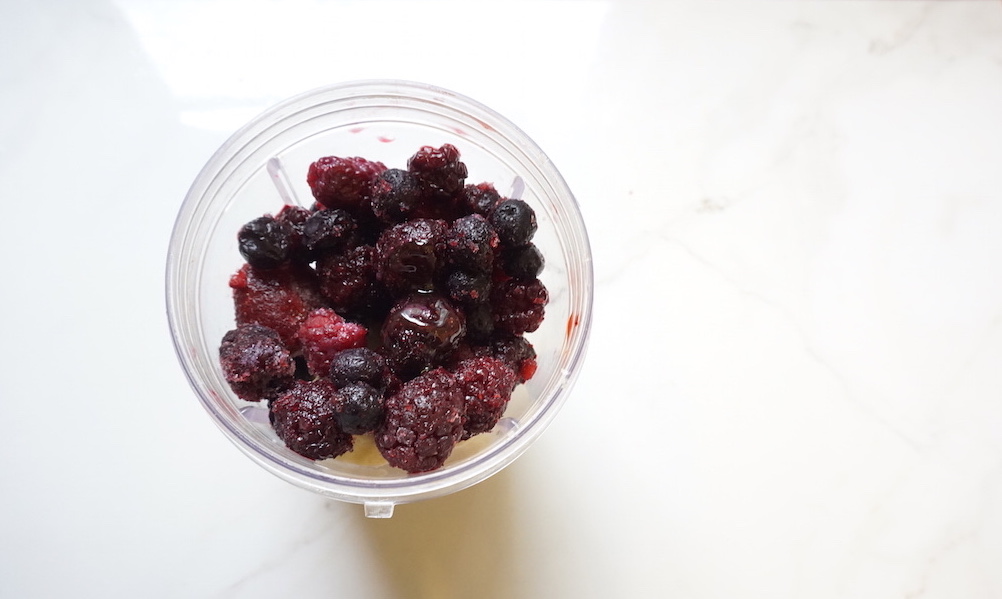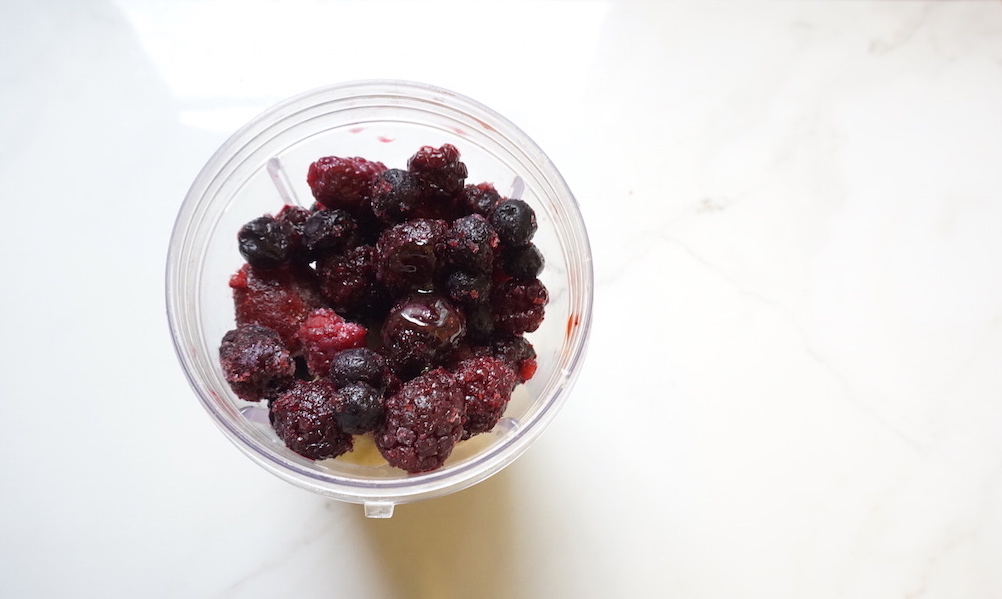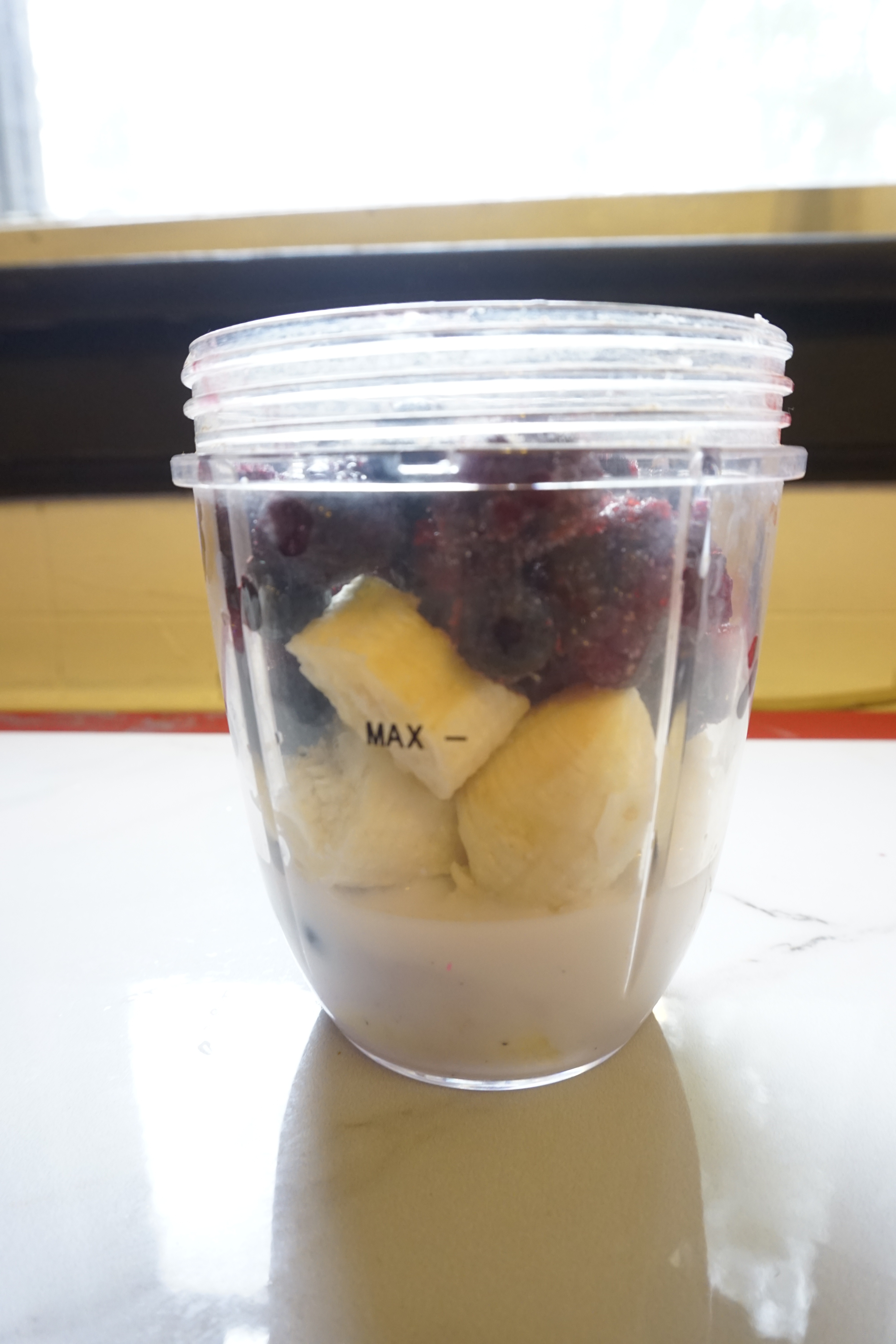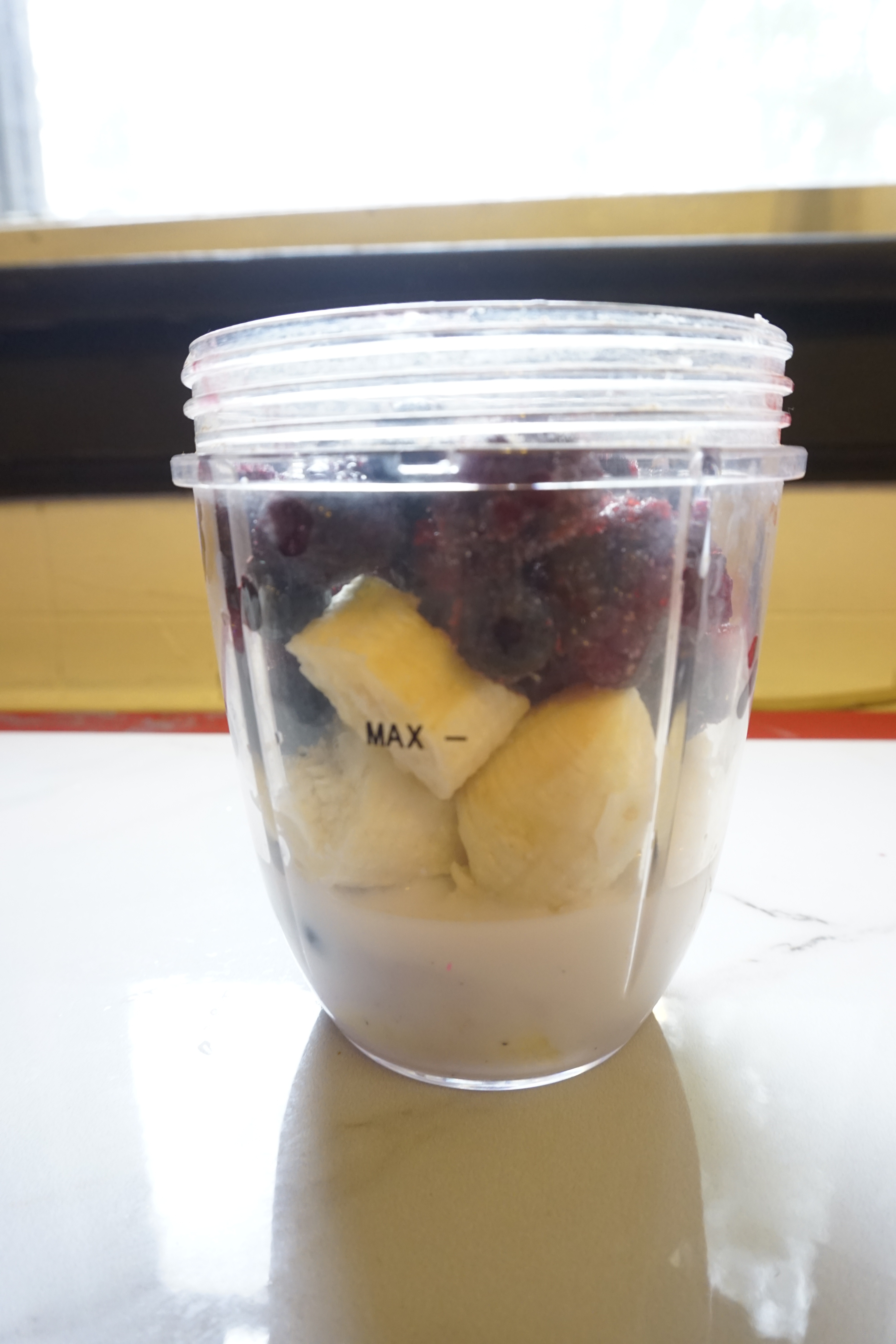 Blend all of the ingredients, pour and enjoy!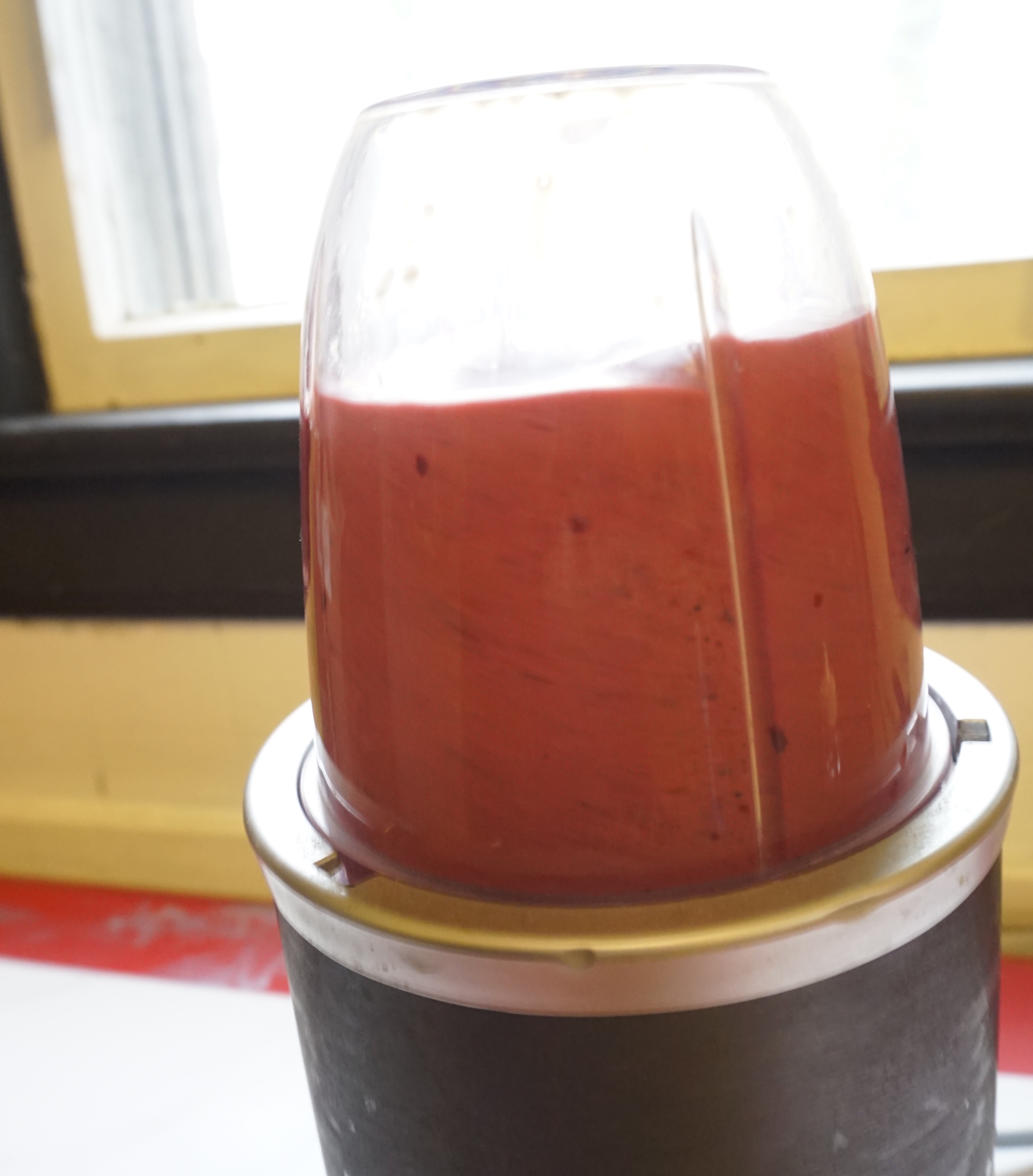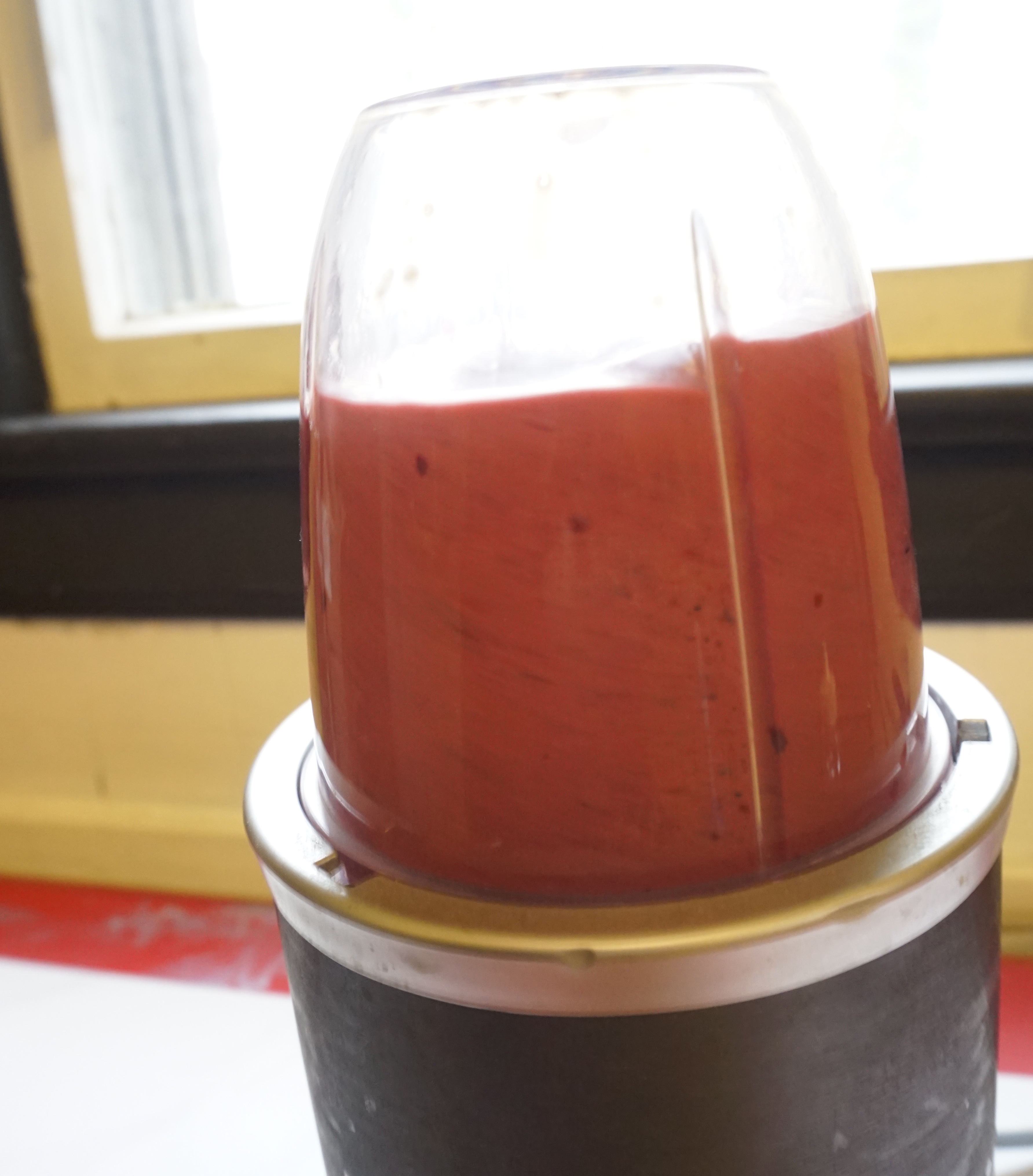 I like to garnish with some whipped cream (fat free) and a raspberry on top, but that's optional. This smoothie gives me energy any time of day. It also helps me focus and here's a fun fact: blueberries keep you mentally sharp. There have been many studies to prove that blueberries help the elderly maintain good memory power as well as students taking tests. So, feel free to share this with your kids on exam days, too!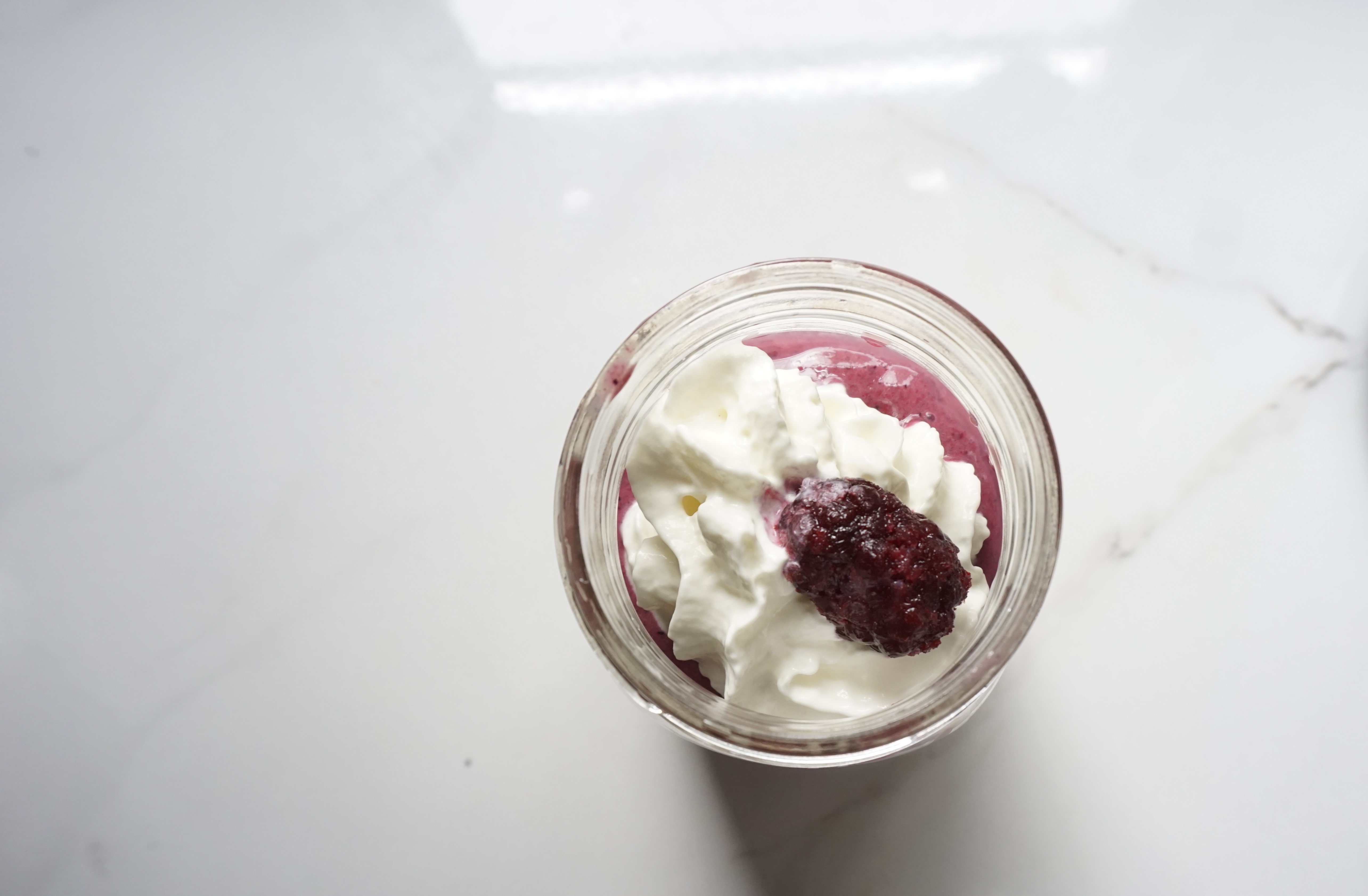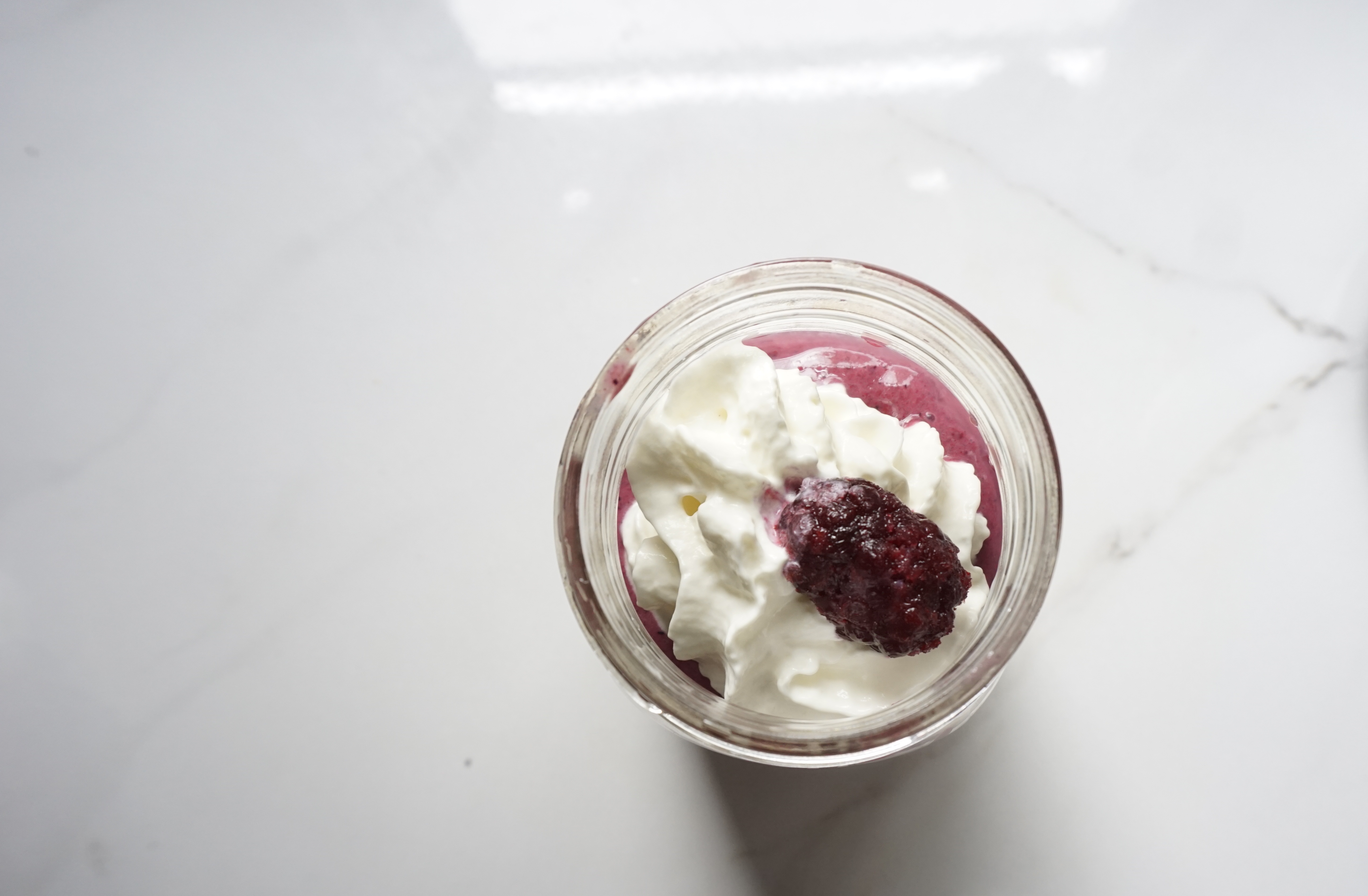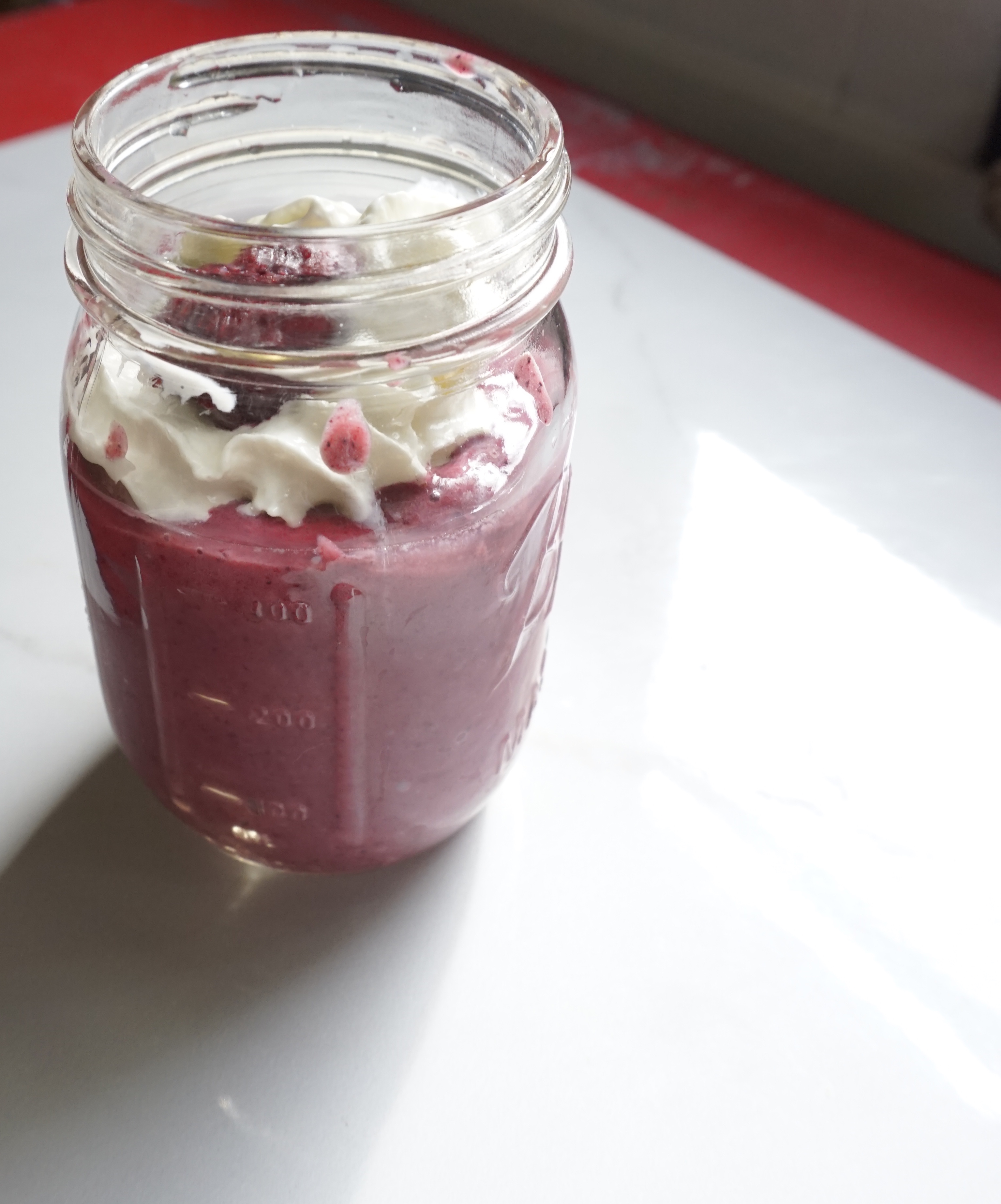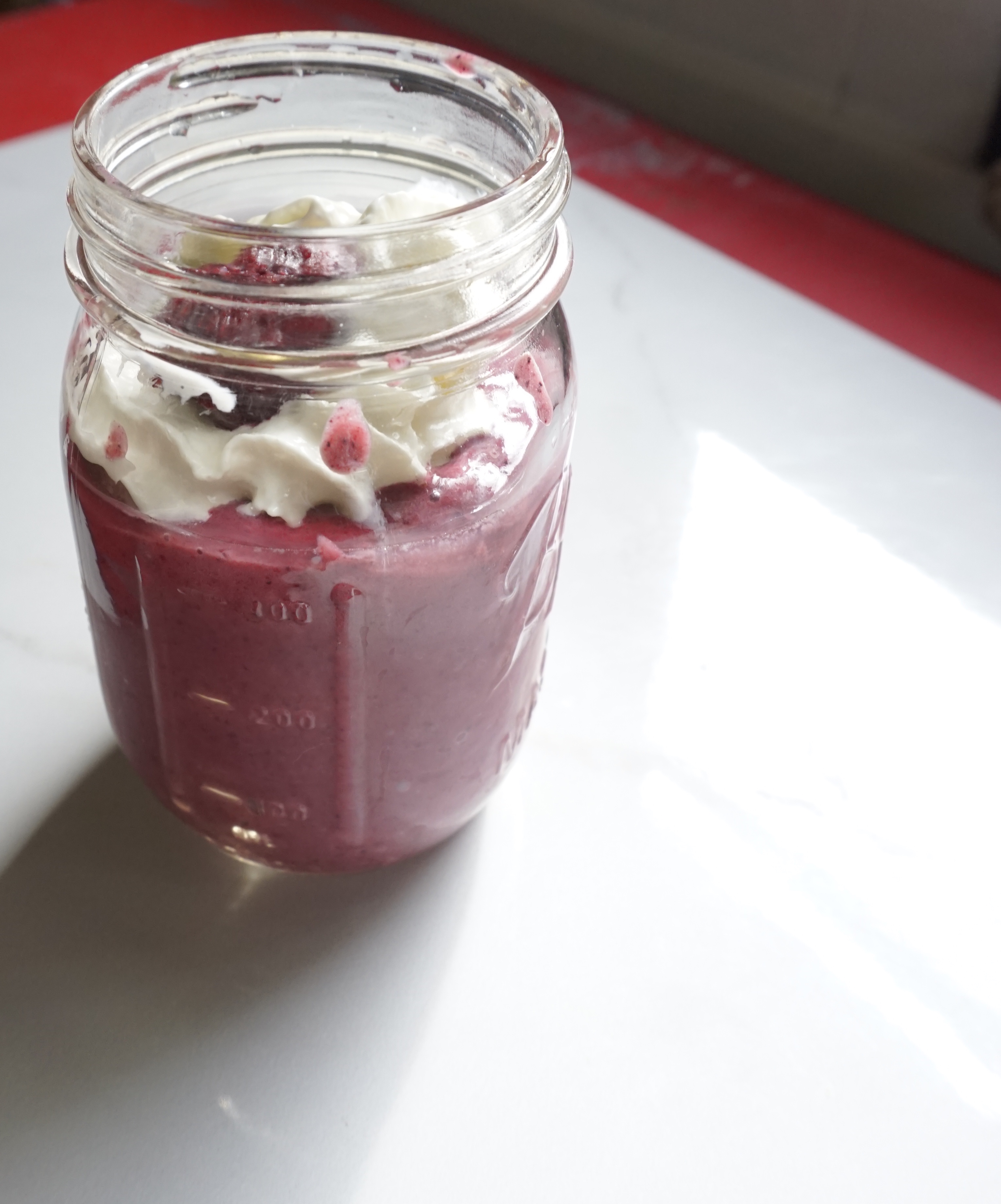 Nothing brings more color into my food palette and energy into my body like a healthy drink. To give my mood an extra boost, I fill my home with candles. I am a candle hoarder. Every time I find a scent I love, I stock up. For this season, my go to is the Glade® Radiant Berries™ candle. (You can pick it up at your local Target or Walmart) It compliments my berry obsession for sure with a bright and bold scent that consists of hints of strawberries, blueberries, and raspberries. It just smells amazing. This little jar candle fills my space with an aroma that lasts for hours. It's the perfect pick me up for your space. So, that's my spring ritual in a nutshell. Healthy smoothies and scented candles. Perfect before sitting at my desk for long periods of time where I definitely need an energy boost to create some good stuff for you guys 🙂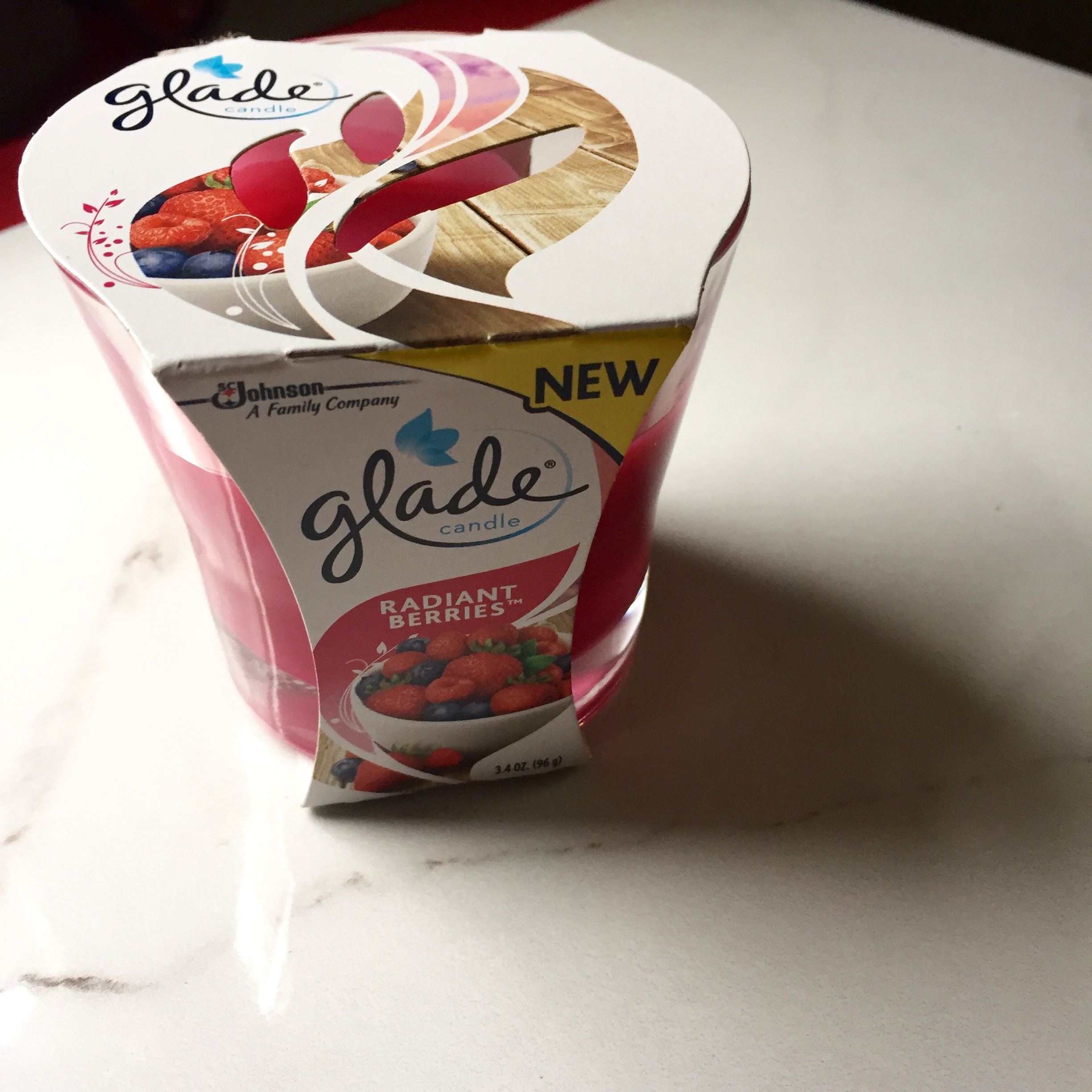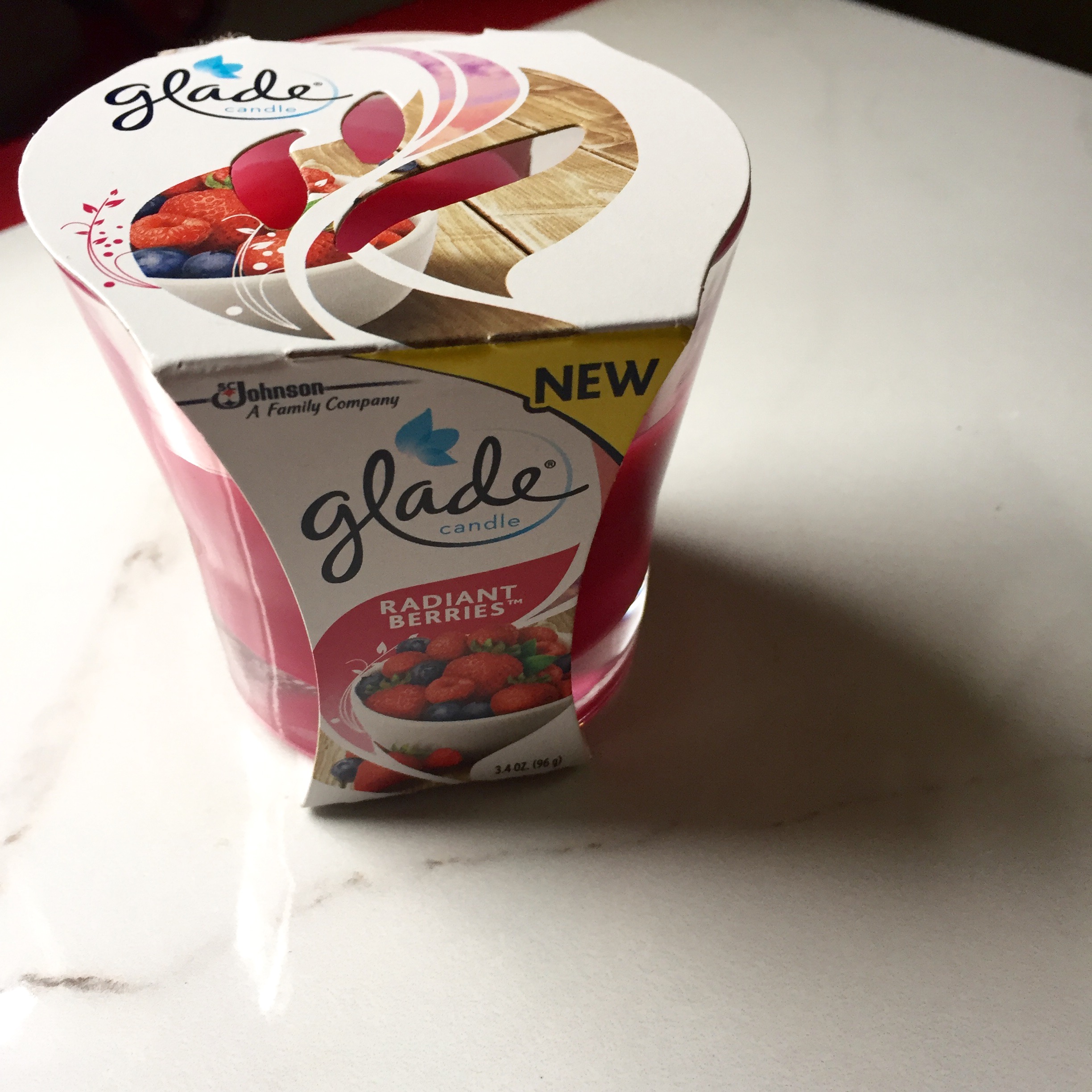 For more info on Glade®, follow them via Twitter and Facebook!