Pink, not a color you'll see me in often. I prefer deeper hues like navy and wine but this pink chic skirt caught my eye recently. It was on a visit to a show room to see a collection made by designer friend, Nadine Machado. She convinced me to try on one of her Fiesta Skirts and this one was just fab. "Oh you can wear it with a collar top," she suggested but I promised her I'd style it a bit "different." So here it is, my take on styling a pink chic skirt- girlie meets edgy fashionista 😉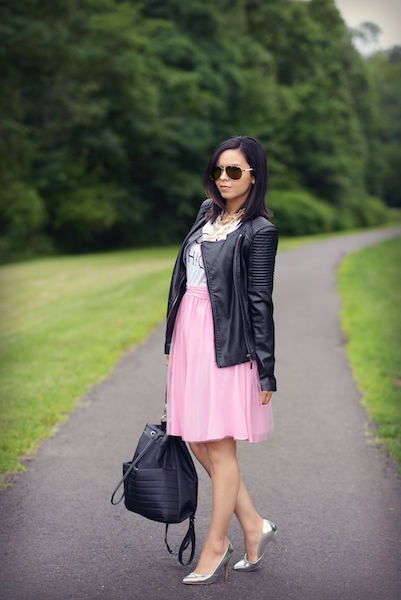 Sunnies: Cynthia Rowley
Bag: TJMaxx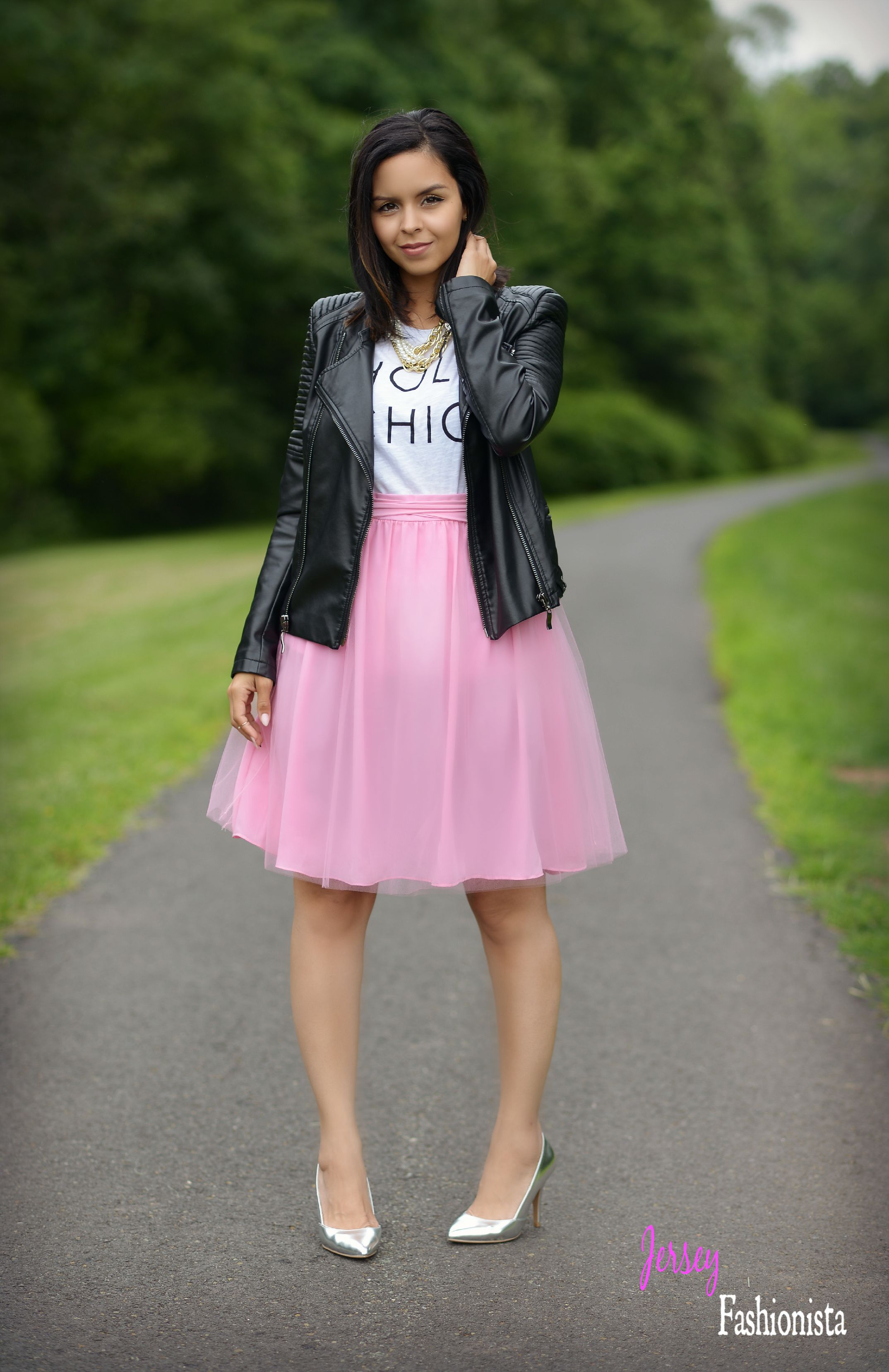 Jacket: Nordstrom
Necklace: MadRag
Shoes: Christian Siriano for Payless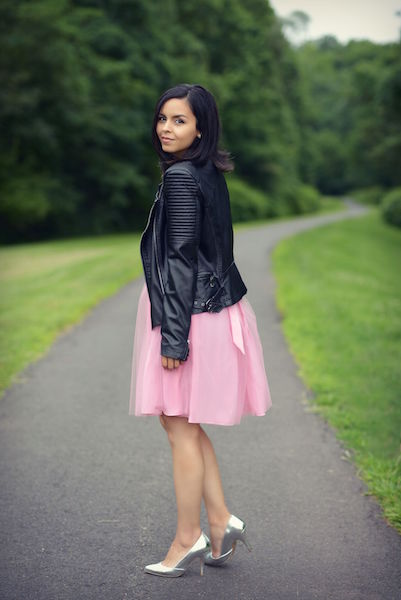 Yep, I paired a pink chiffon skirt with a black vegan leather moto jacket…and silver pumps to add some glamour to the look. But take off the jacket and you have a tee with a statement necklace- you can't go wrong. Wear this look to Sunday brunch, on a date or a special occasion like your birthday!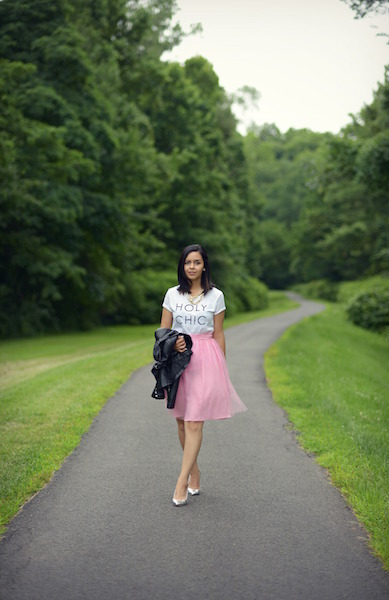 "You've gotta dance like there's nobody watching,
Love like you'll never be hurt,
Sing like there's nobody listening,
And live like it's heaven on earth."
~William W. Purkey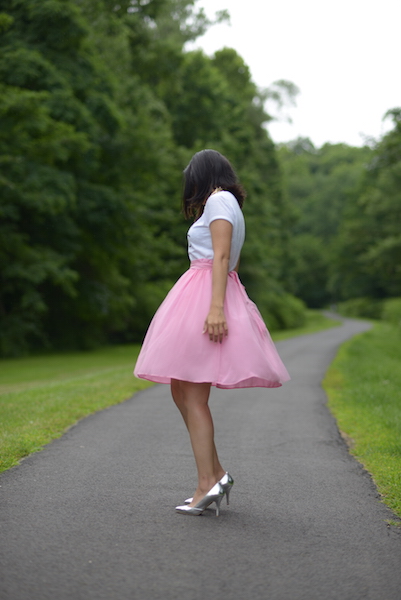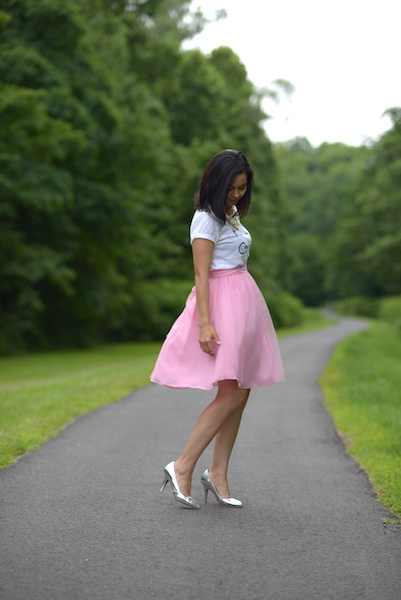 I love the flow of this skirt. It's just perfect!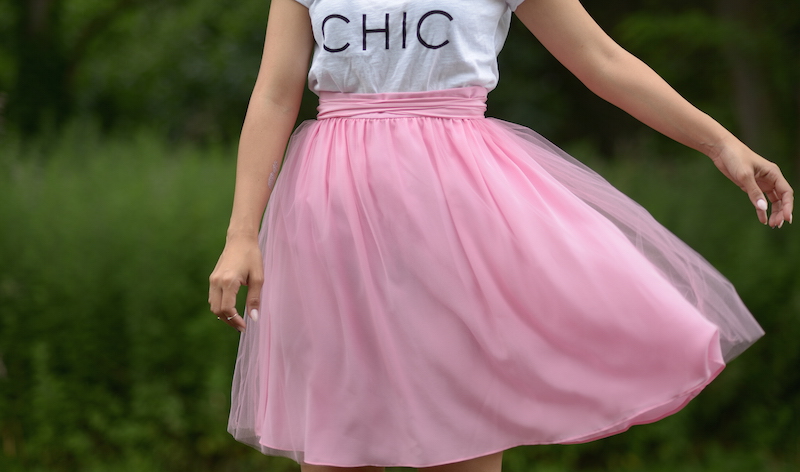 Tee: Old Navy
Fiesta Skirt by Milagros's Designs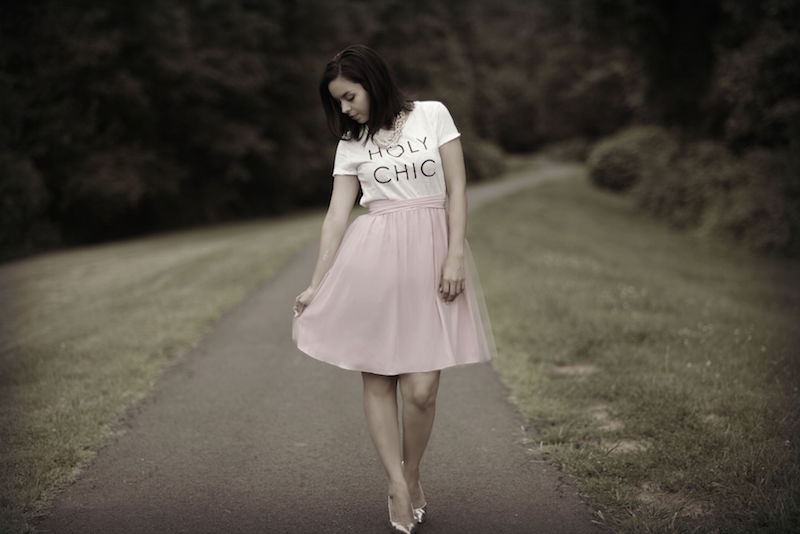 xo
Lillie
PC: special thanks to my friend Dave Riboul for taking these photos of me..