I've probably said this before and I will say it again- Fall fashion is simply my favorite. I love the layering, the light jackets and the fall foliage. For this look, I wanted to go for a feminine style since I had plans later with the hubby to see a show. But I had a fashion event for girls in the day, so I wanted to add some edge. I opted for a turtleneck crop top and a high waisted a line skirt in a taupe color. I wanted edgy but ladylike. To give the look a fun 70's vibe, I added a triangular shape statement necklace in gold and some platform pumps. For the bag, I went with a fav of mine- a quilted leather chain bag by Rebecca Minkoff.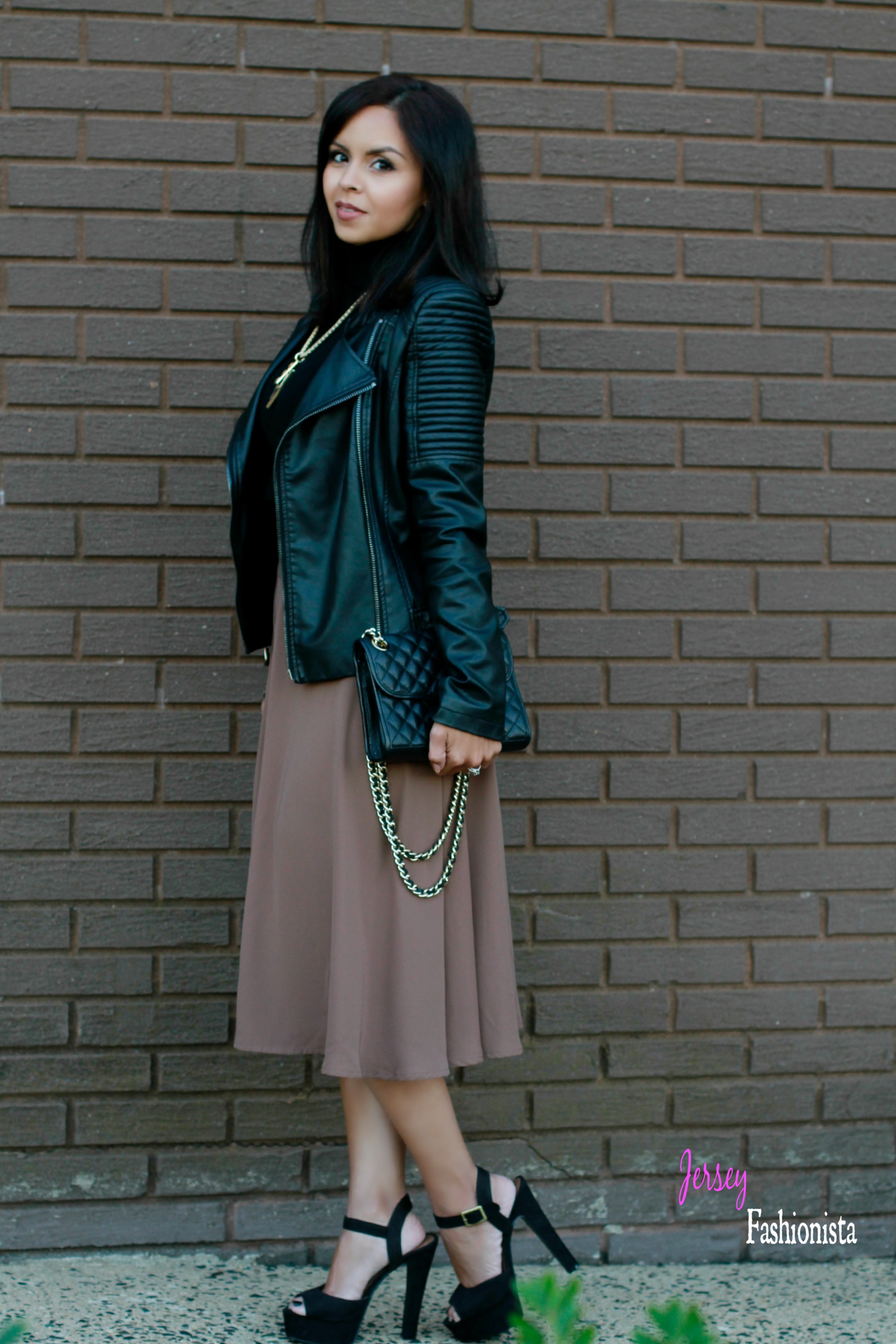 One of my favorite staple pieces is my vegan leather moto jacket which I bought last year at Neiman Marcus Last Call. It fits so well, is versatile and I get so many compliments when I wear it out.
The crop top is from Mandee and the skirt is from Forever 21. It was new with tags in my closet- you know, the stuff we buy and never wear, we all have those right?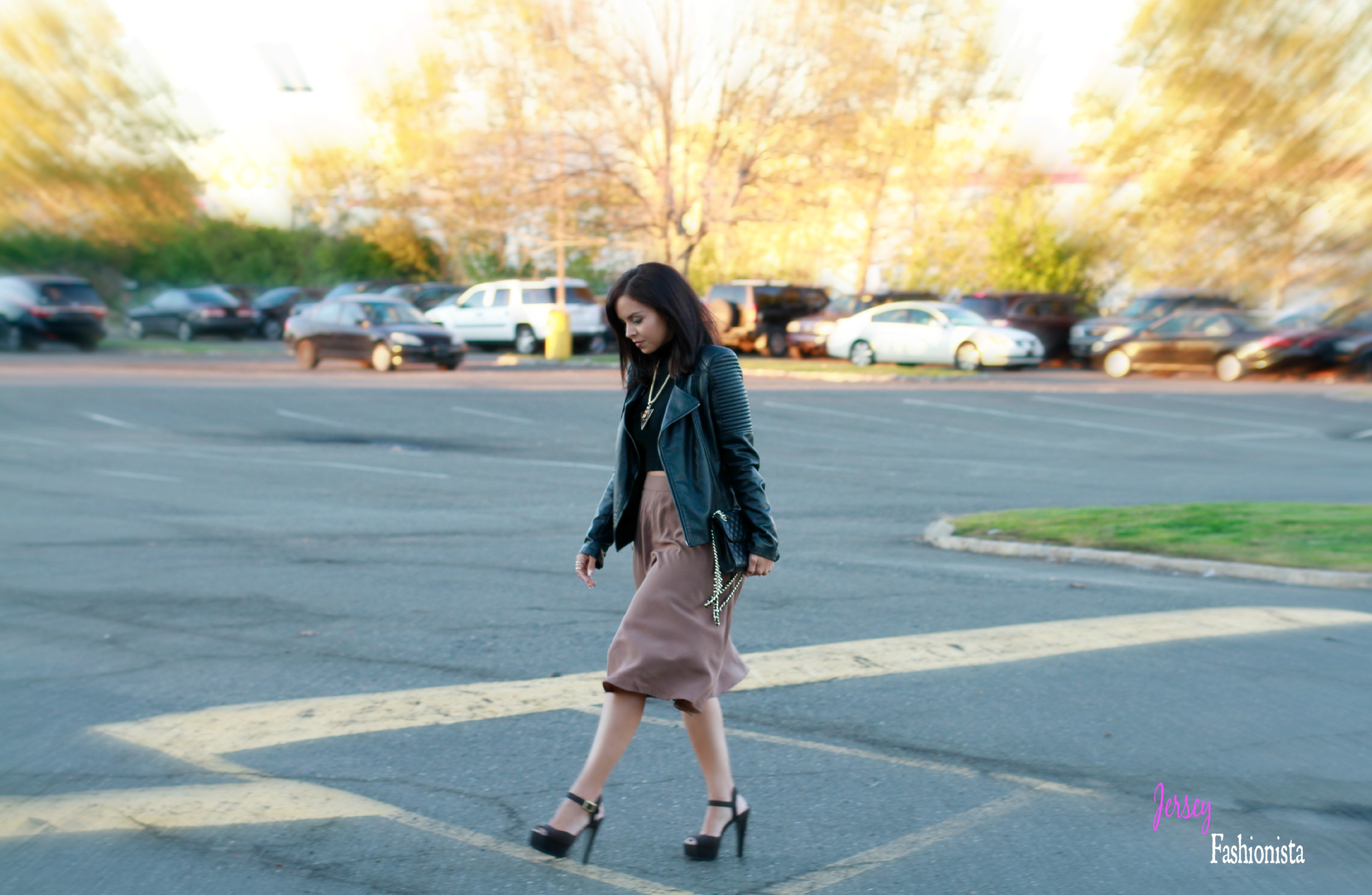 "Style is a deeply personal expression of who you are, and every time you dress, you are asserting a part of yourself." ~Nina Garcia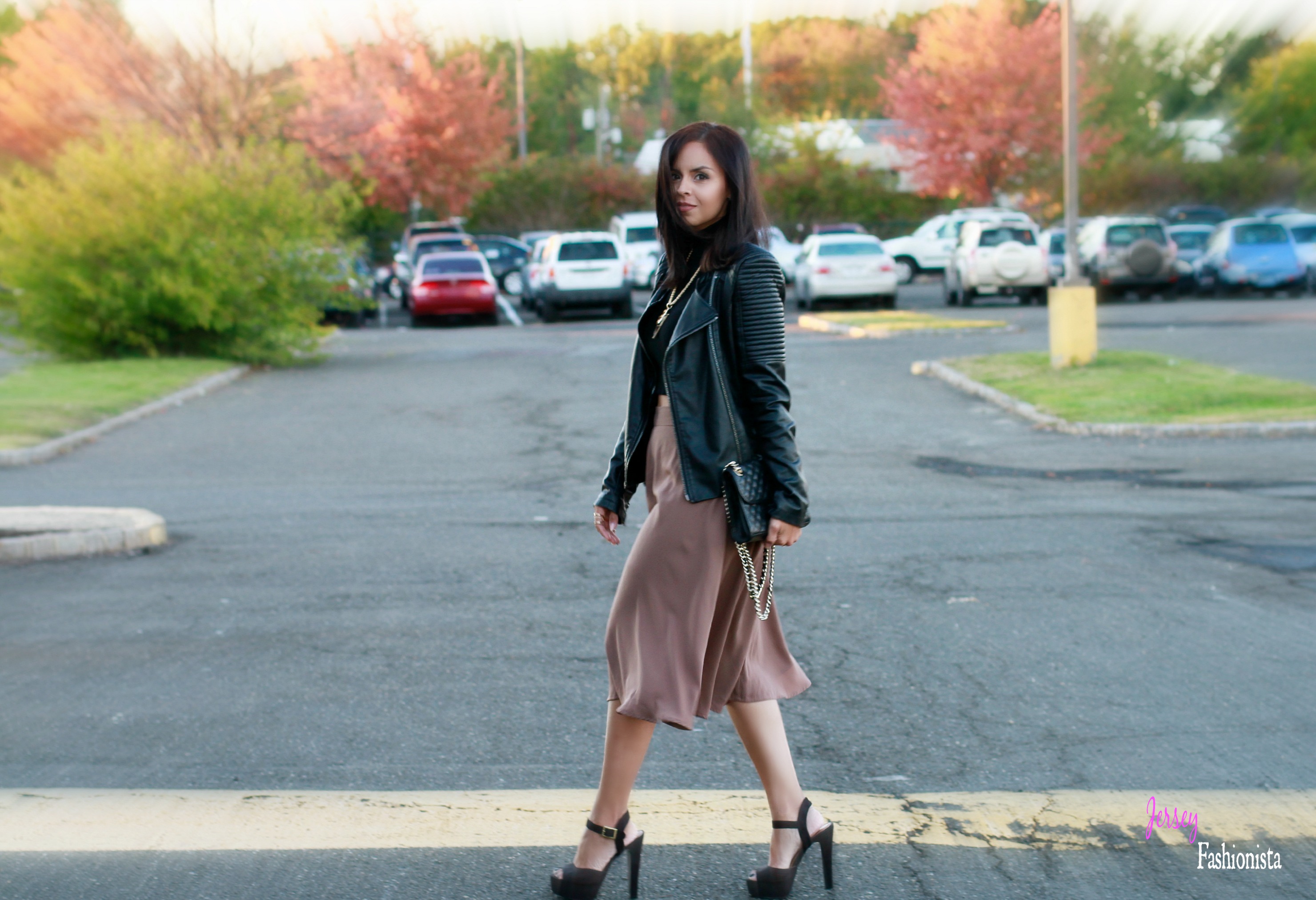 I love a flowy skirt, it just makes me feel pretty and want to twirl every time! And there's no better feeling than that!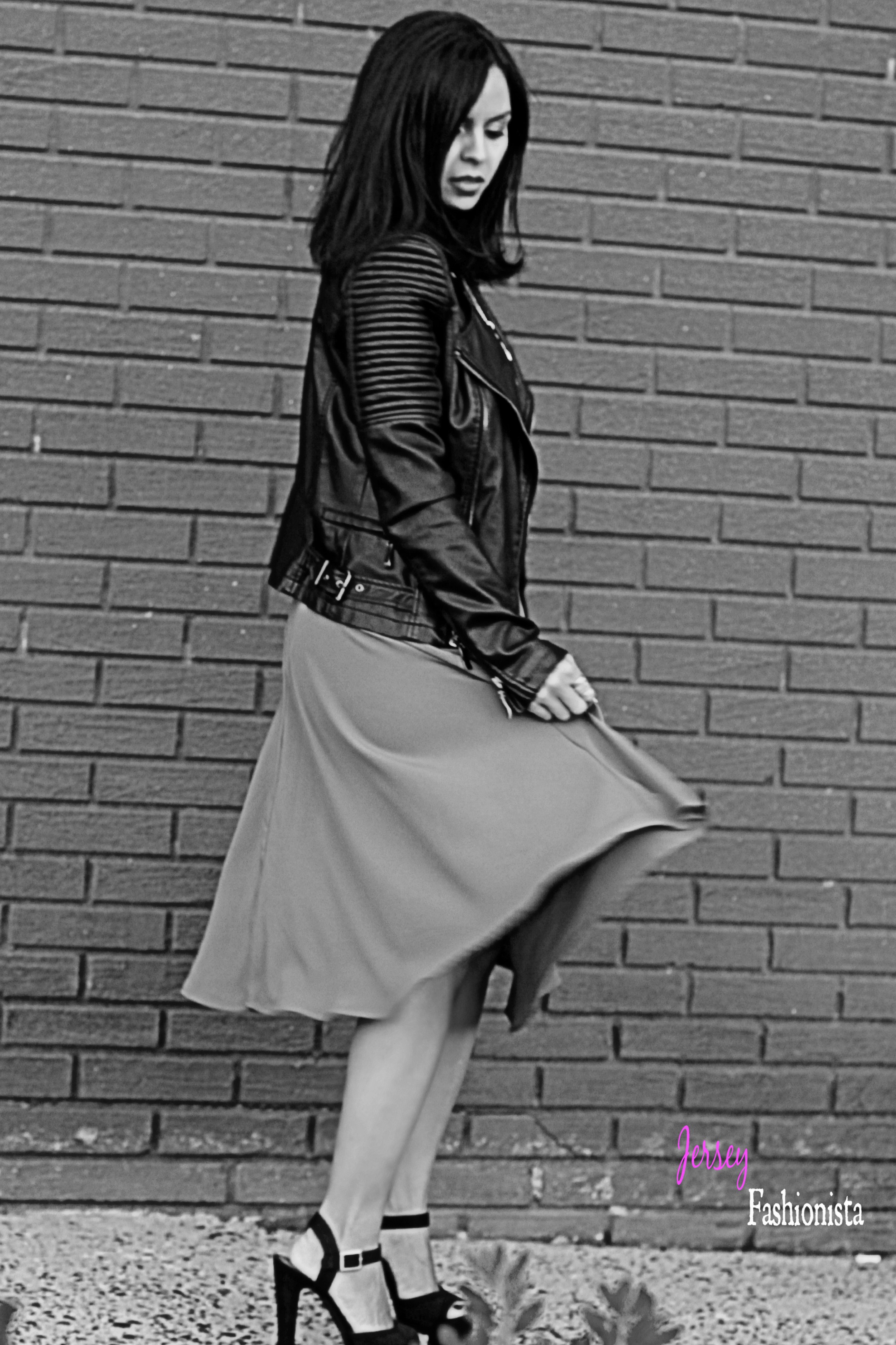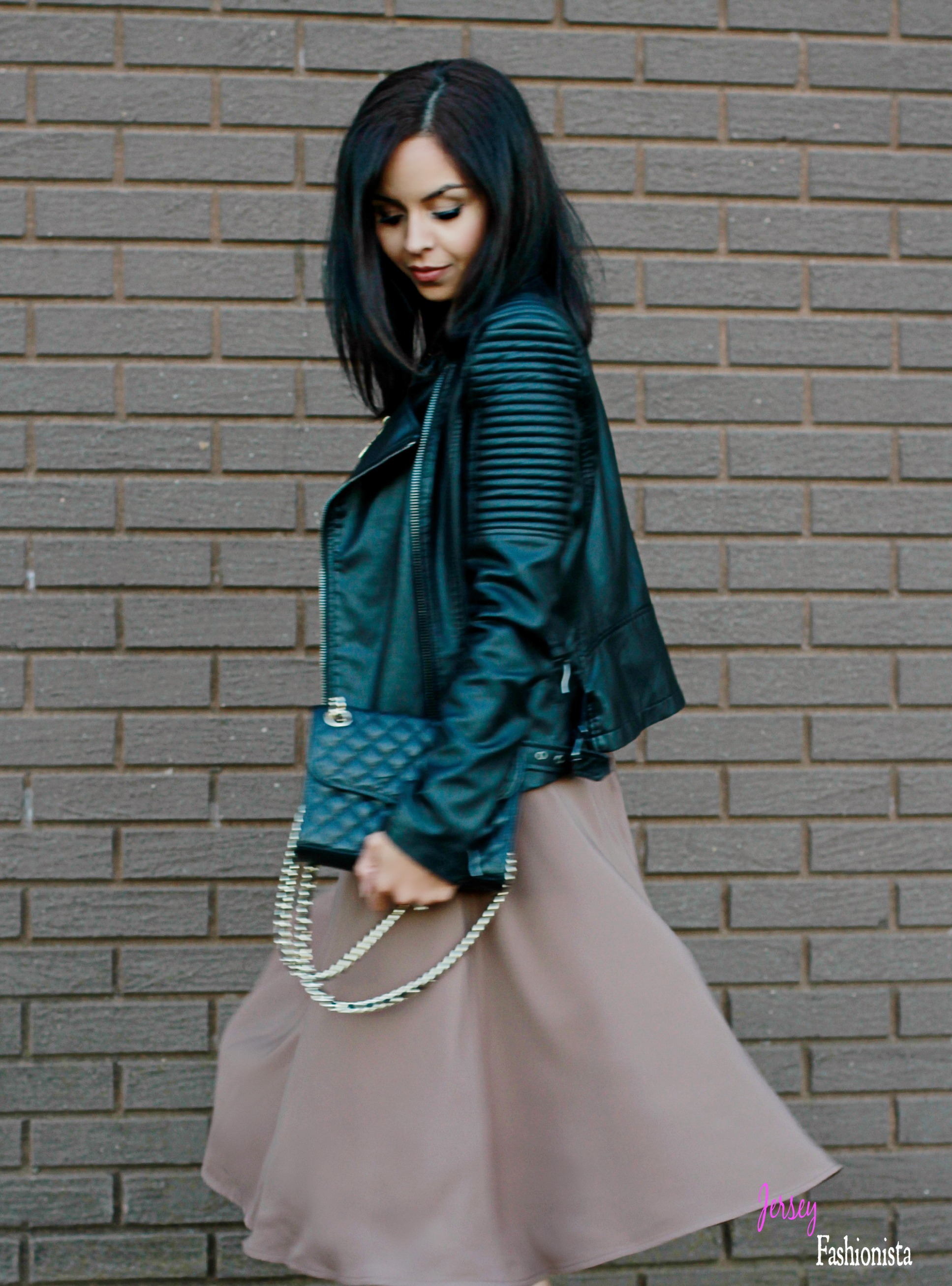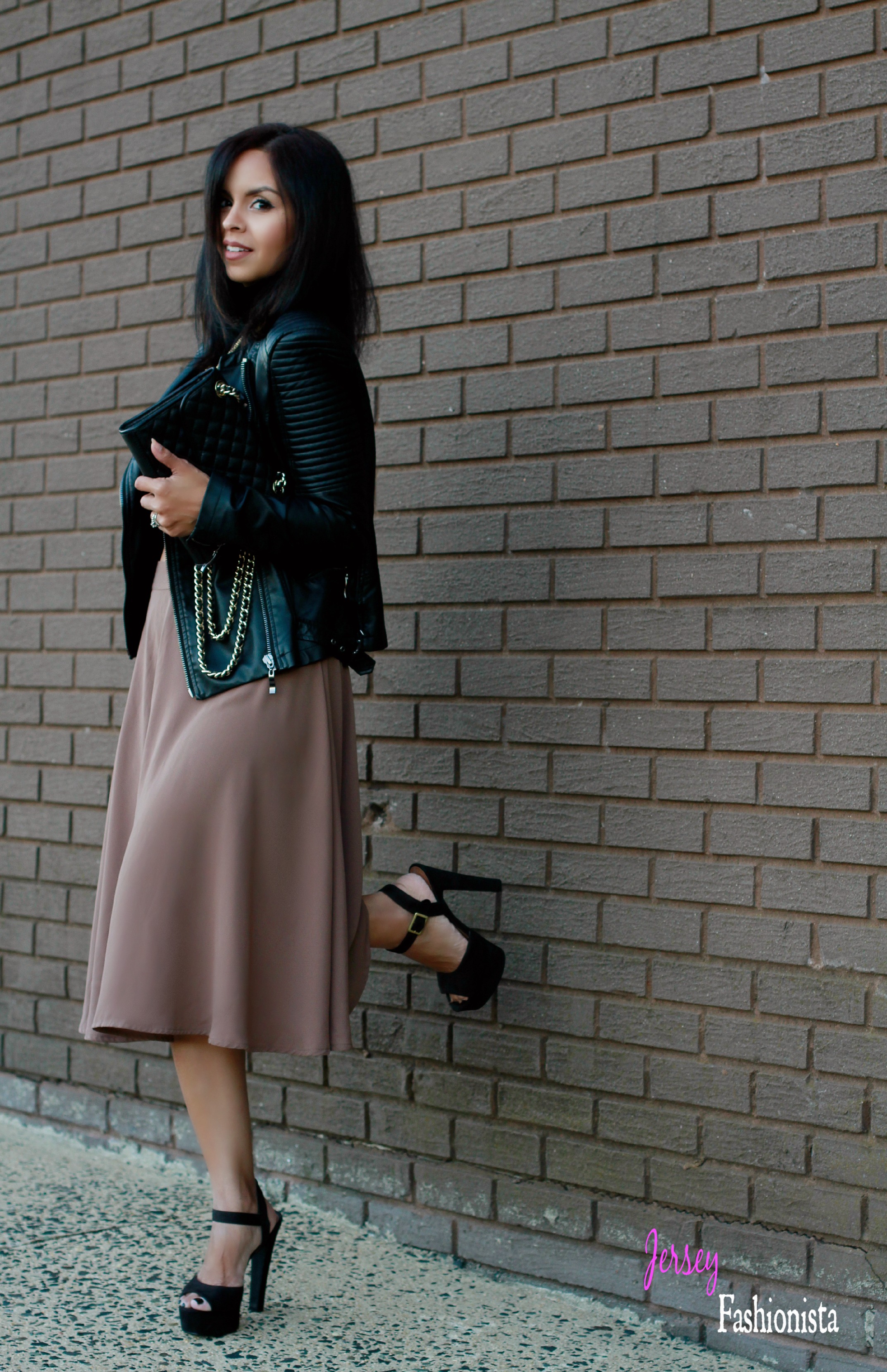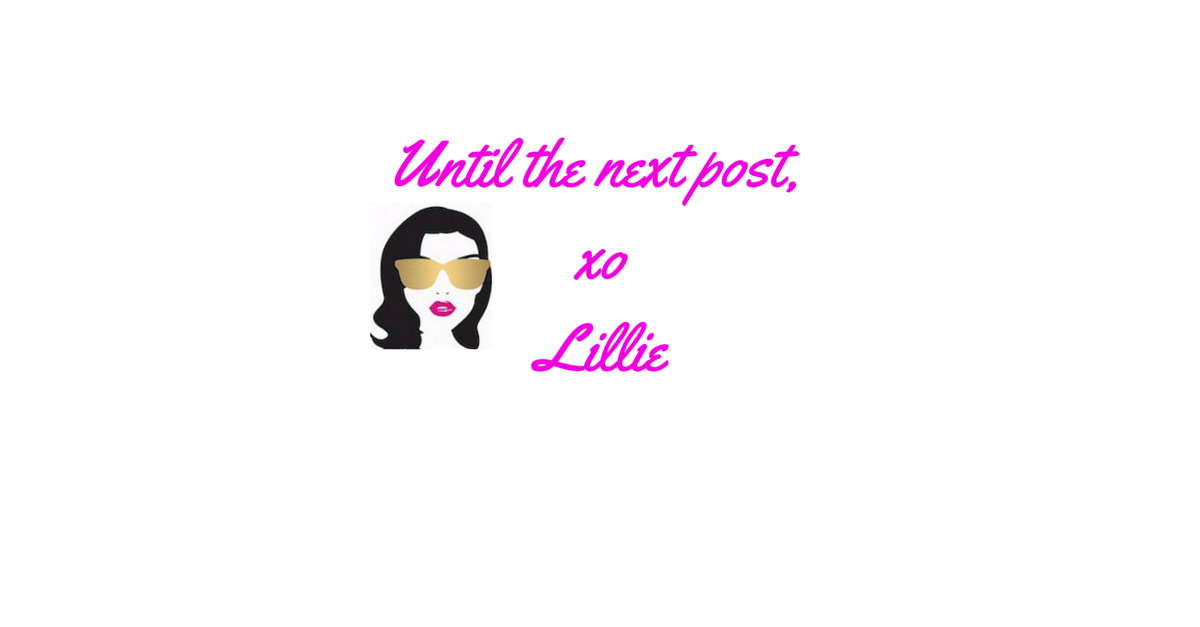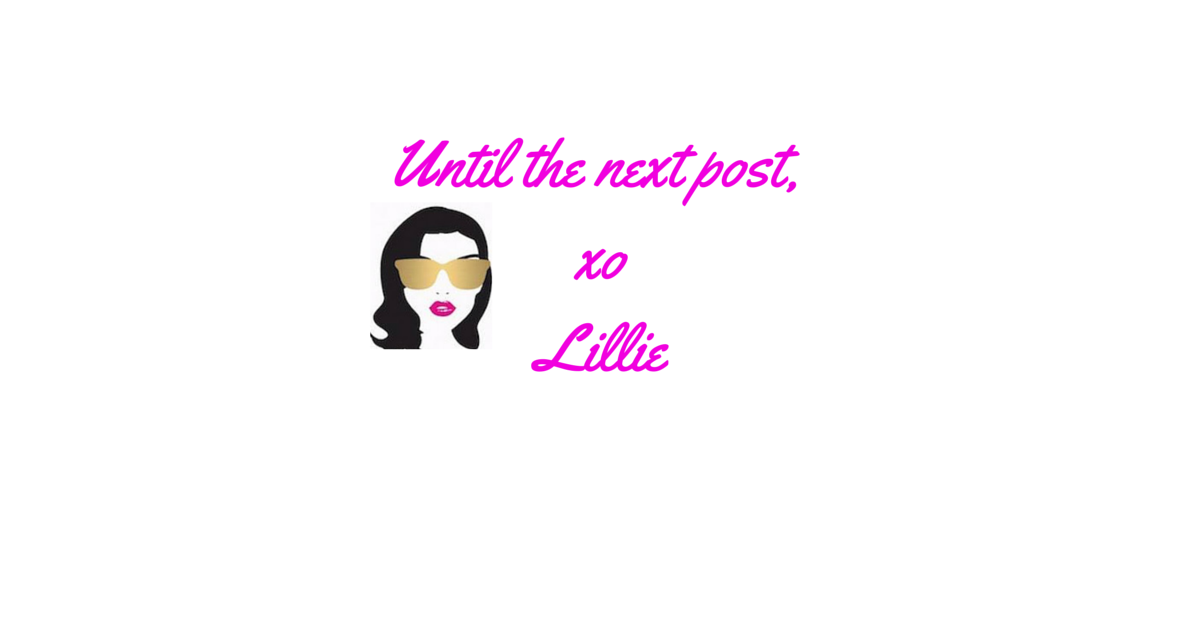 Special thanks to Vanessa Rodriguez and Kathy Ayala for snapping these shots for me 🙂