I have always been a fan of black clothing, but occasionally I like to play my wardrobe up with bold colors, too. And even when I do wear black, I offset it with some bold accessory- bag, shoes, jewelry. So for this look, I decided to pair a bright yellow crop top and midi skirt set with electric blue accessories. And I really do love the combination.
The set I found on Ebay. There is no brand on the tag or anything so I really can't tell you those details but I can tell you that I scored this cute combo for under $15! And that's a steal if you ask me. I did take the risk that it may fit large as the item description said it tends to run large, but I lucked out and only had to pin the skirt just a tad. The other thing I had to do was wear a light slip underneath since the fabric is a little sheer. Other than that, this was a killer outfit, I must say 🙂
See how the right accessories can really make the outfit?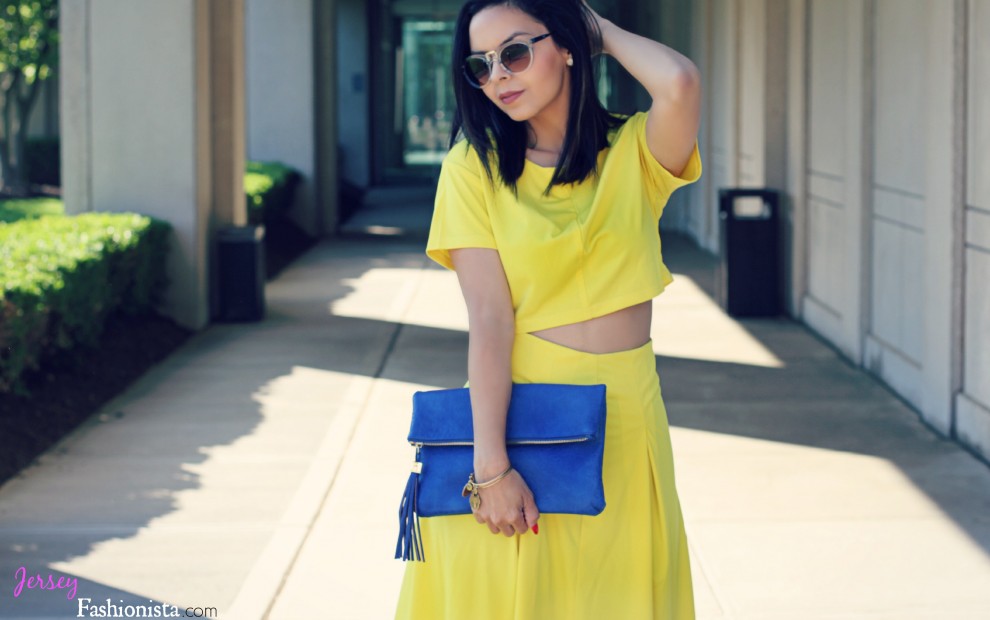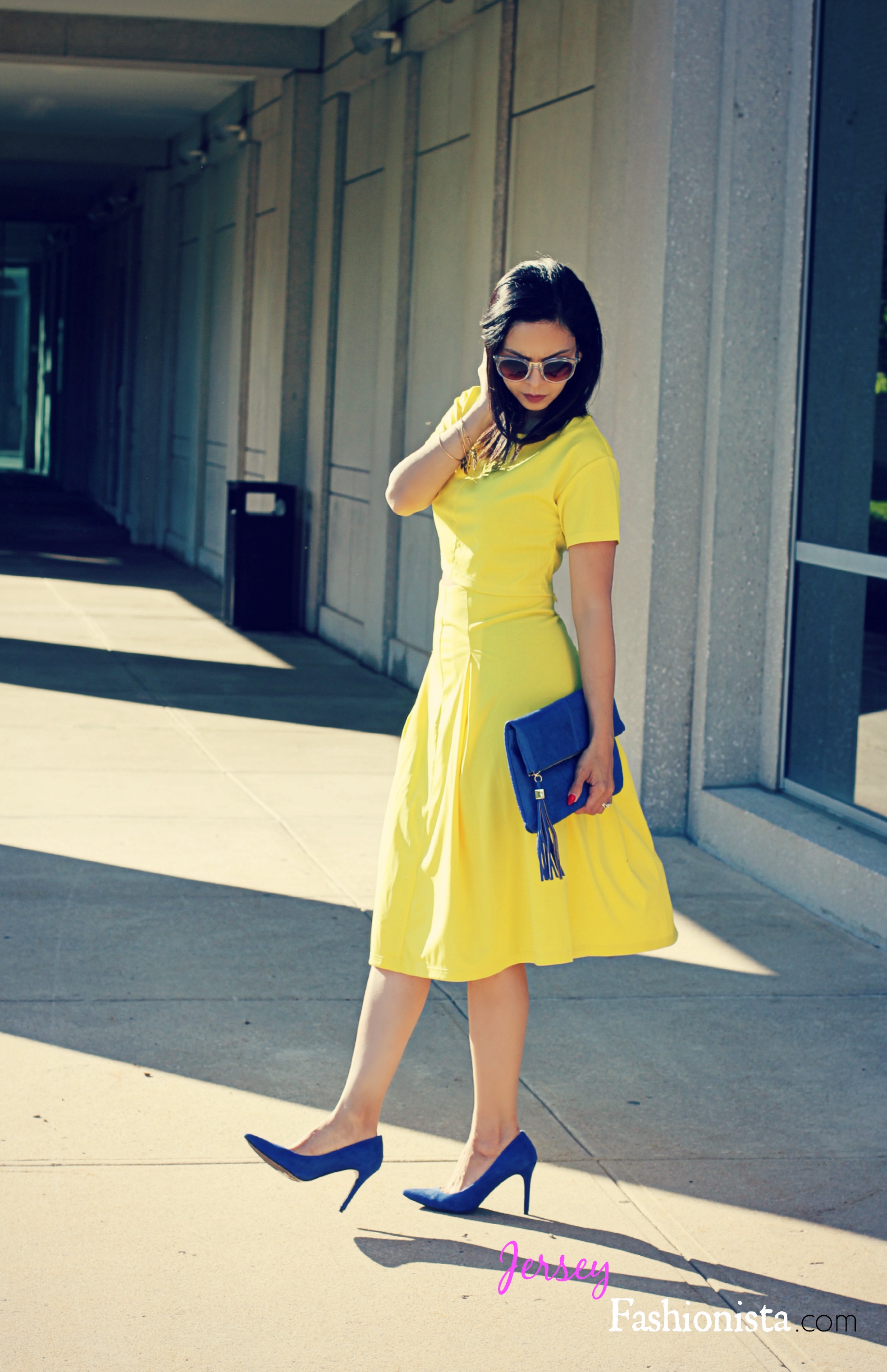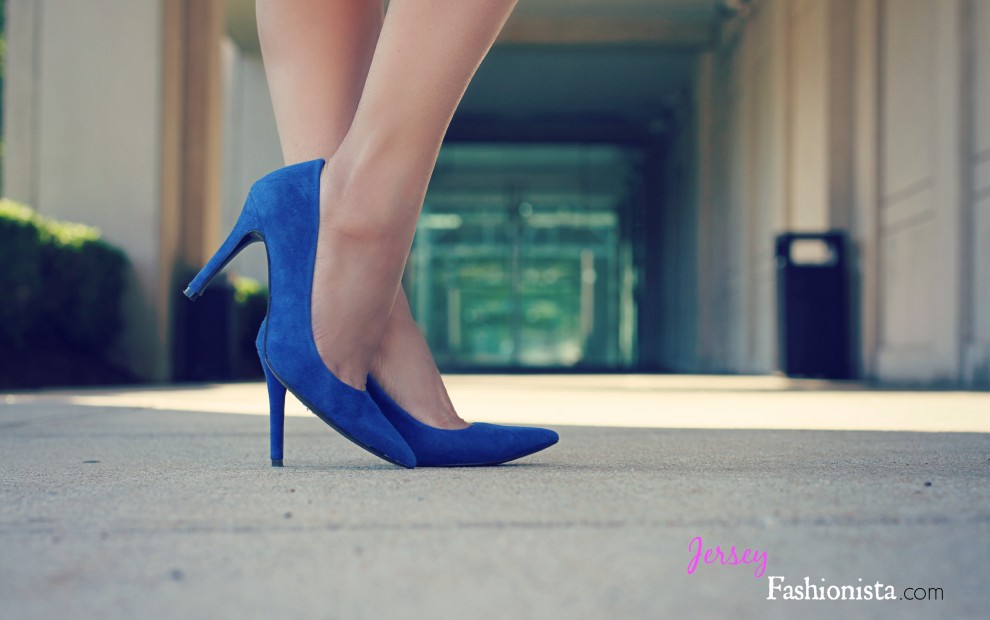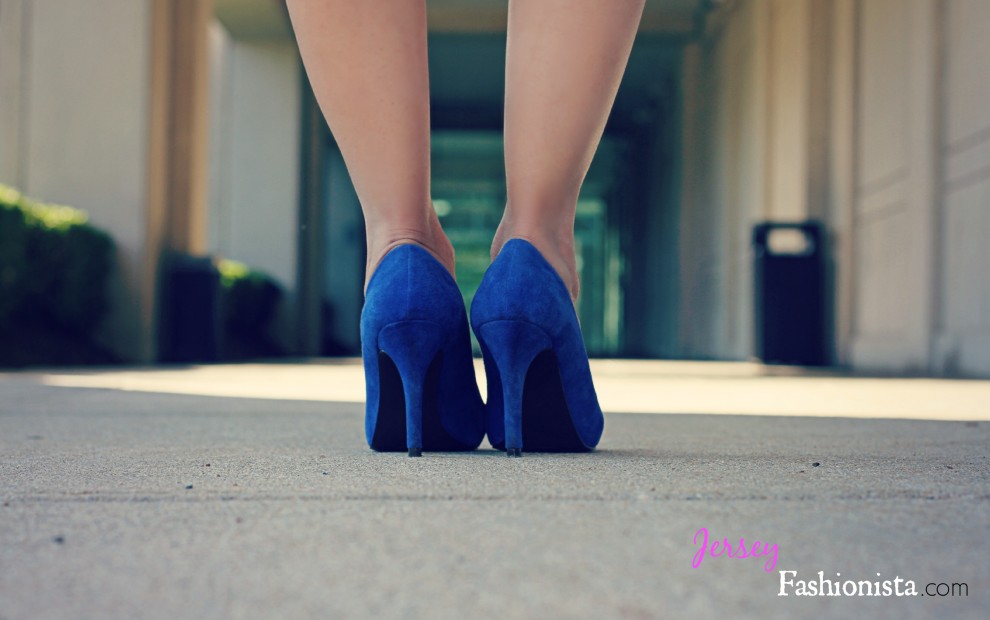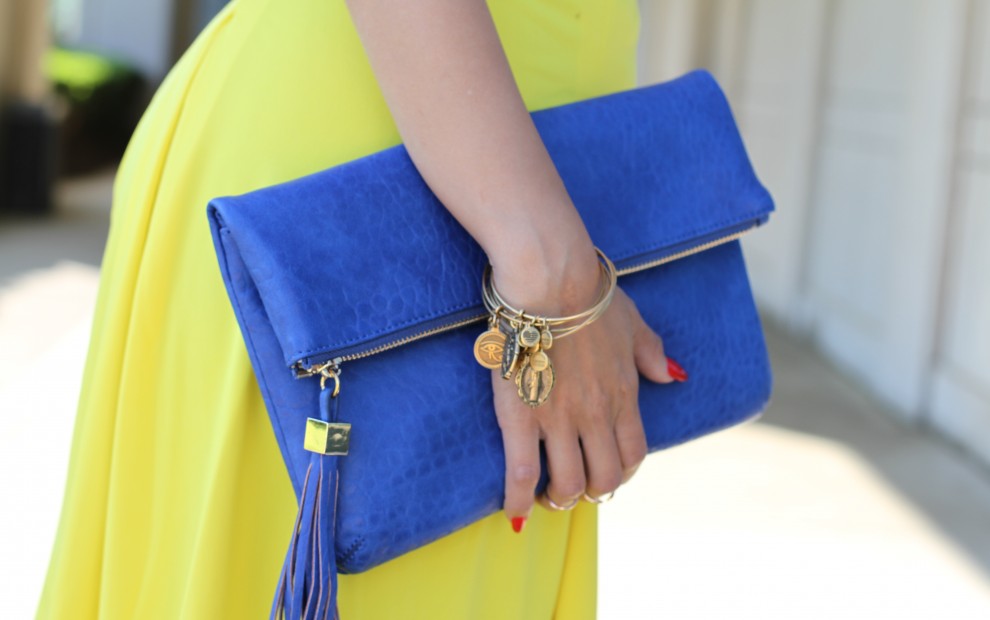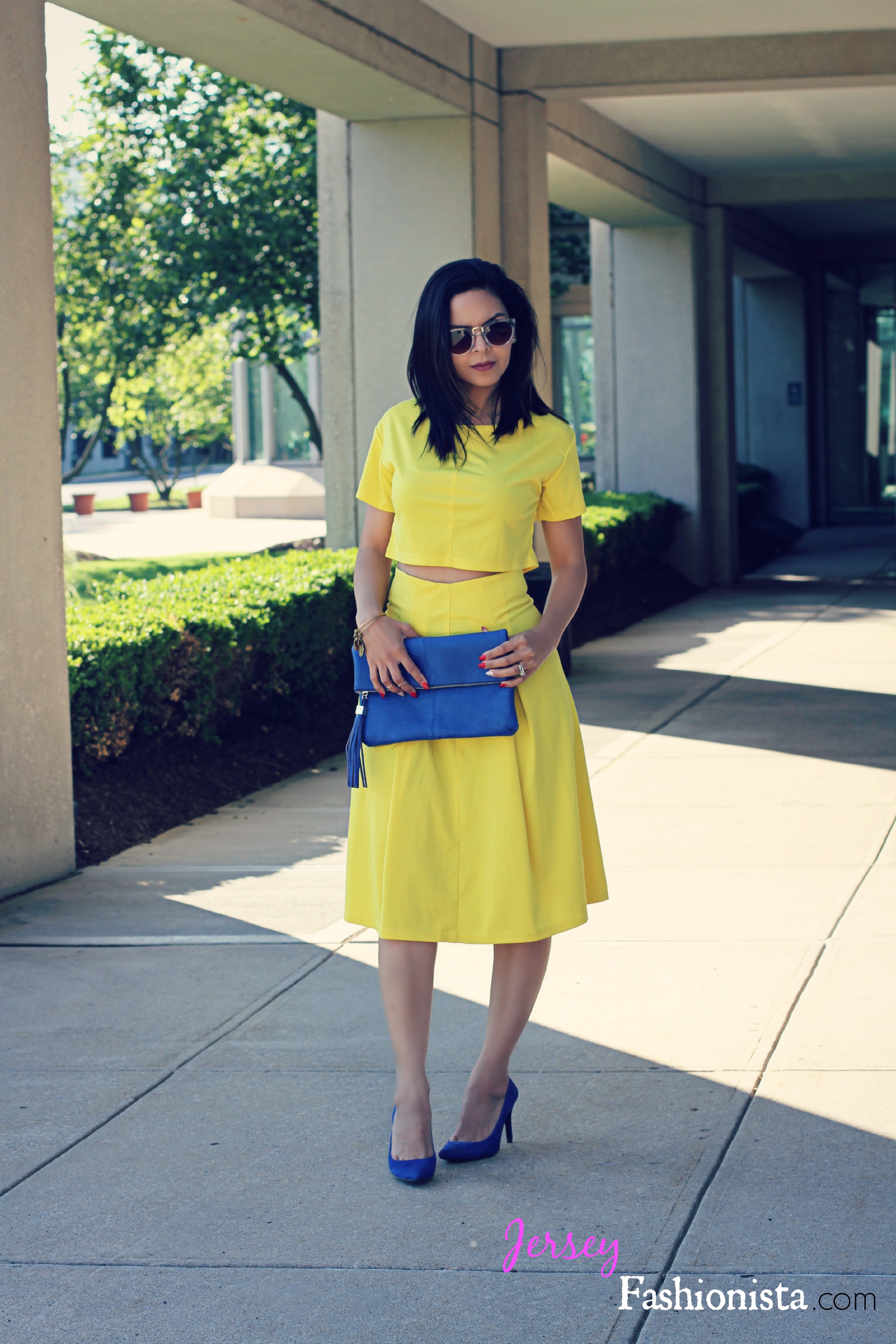 Until the next post…
xoxo,
Lillie