*We were invited to the Liberty Science Center to experience these new exhibits. All opinions are true and my own. #sponsored
If you're looking for a fun and educational outing with the family, Liberty Science Center is just the place. It's a favorite for my daughter, who just turned eleven- and is amazed by the world of science. Liberty Science Center is a 300,000-square-foot learning center located in Liberty State Park on the Jersey City bank of the Hudson near the Statue of Liberty. It is dedicated to bringing the power, promise, and pure fun of science and technology to people of all ages. There are 12 museum exhibition halls inside the center, a live animal collection with over 100 species, aquariums, a 3D theater, the world's largest IMAX Dome Theater and so much more.
MythBusters at LSC
On a recent visit to the center, we got to check out the new exhibit, MythBusters: The Explosive Exhibition (based on the TV show). It is the perfect exhibit for curious minds! Liana enjoyed exploring and testing out myths like- do you stay drier if you walk or run in the rain? Can you change as fast as a superhero? or can you really pull a table cloth off a set table without knocking anything down? She had so much fun testing out all the myths.
More Reading: Thomas Edison's Historic Home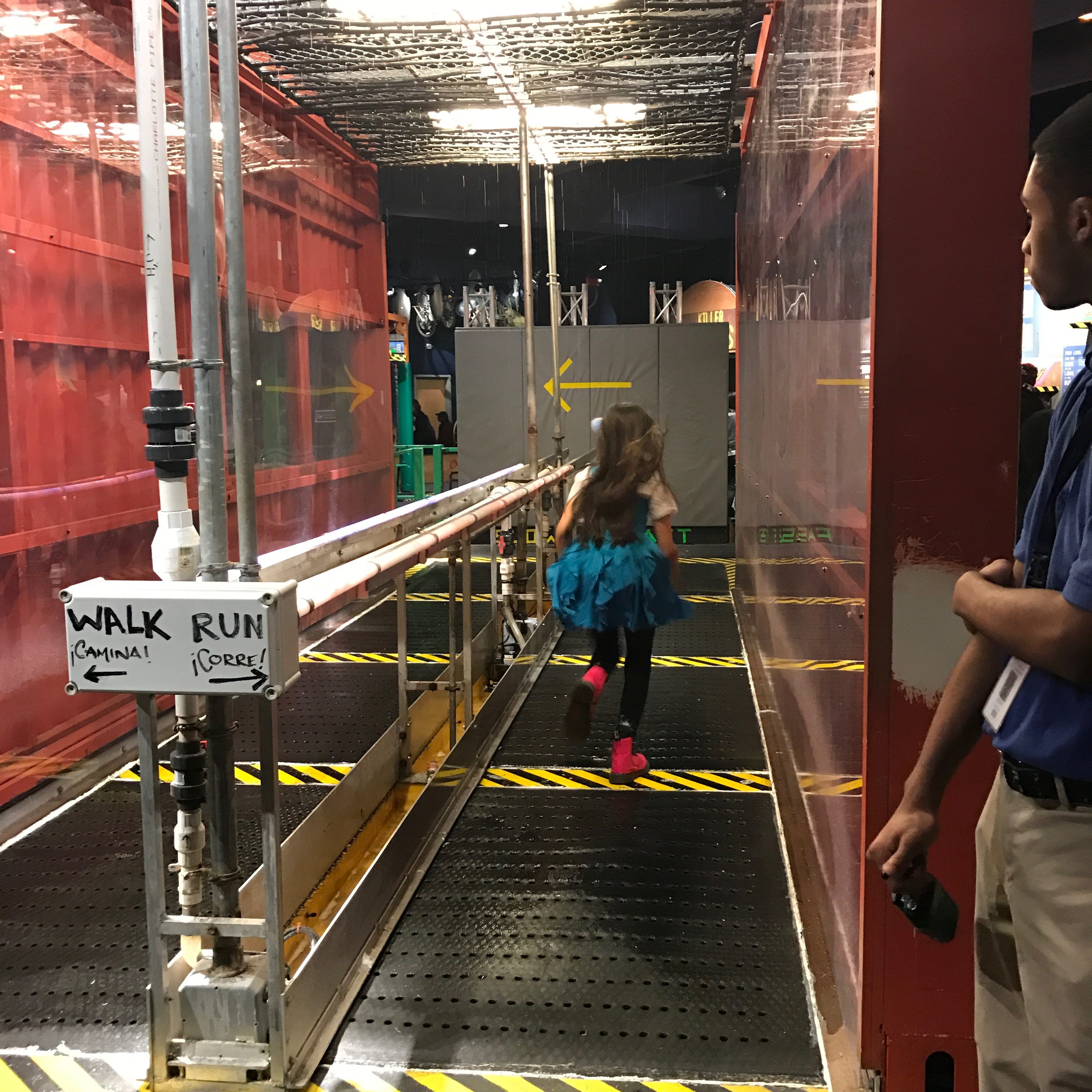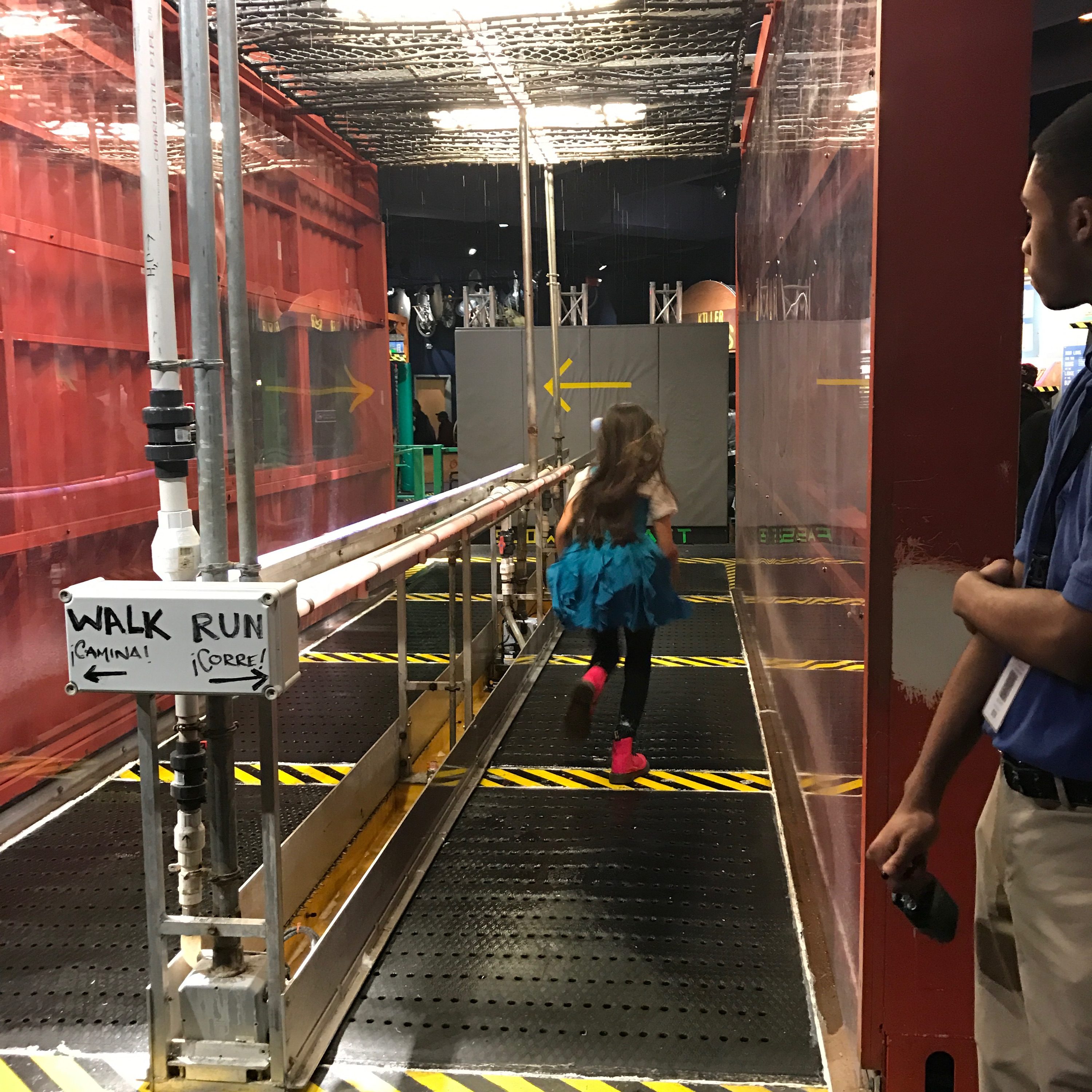 So much Science fun!
We also enjoyed a live demonstration, checking out actual show props and some really cool gadgets. The exhibit will run through September 4th, 2017. You have plenty of time to go check it out -and you should!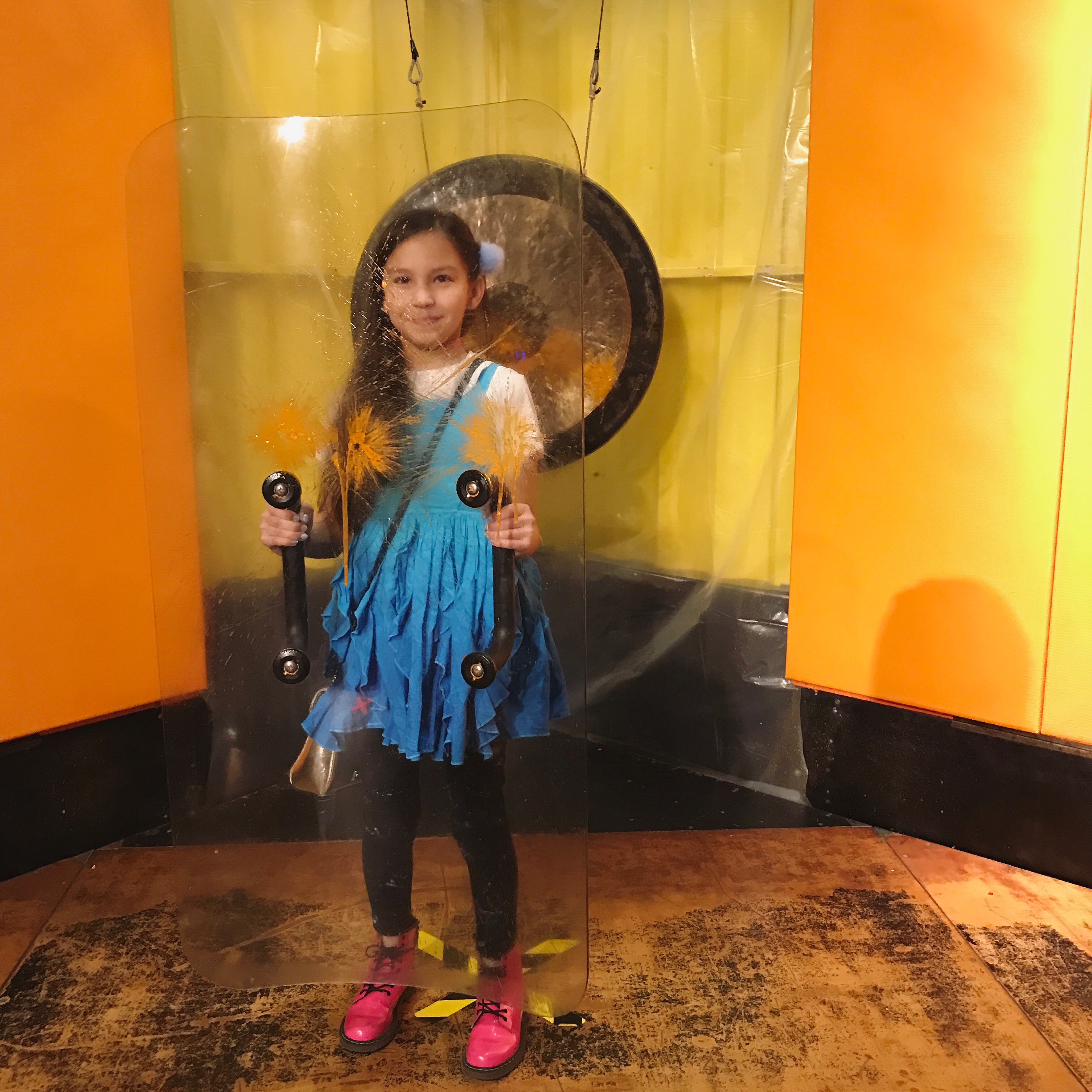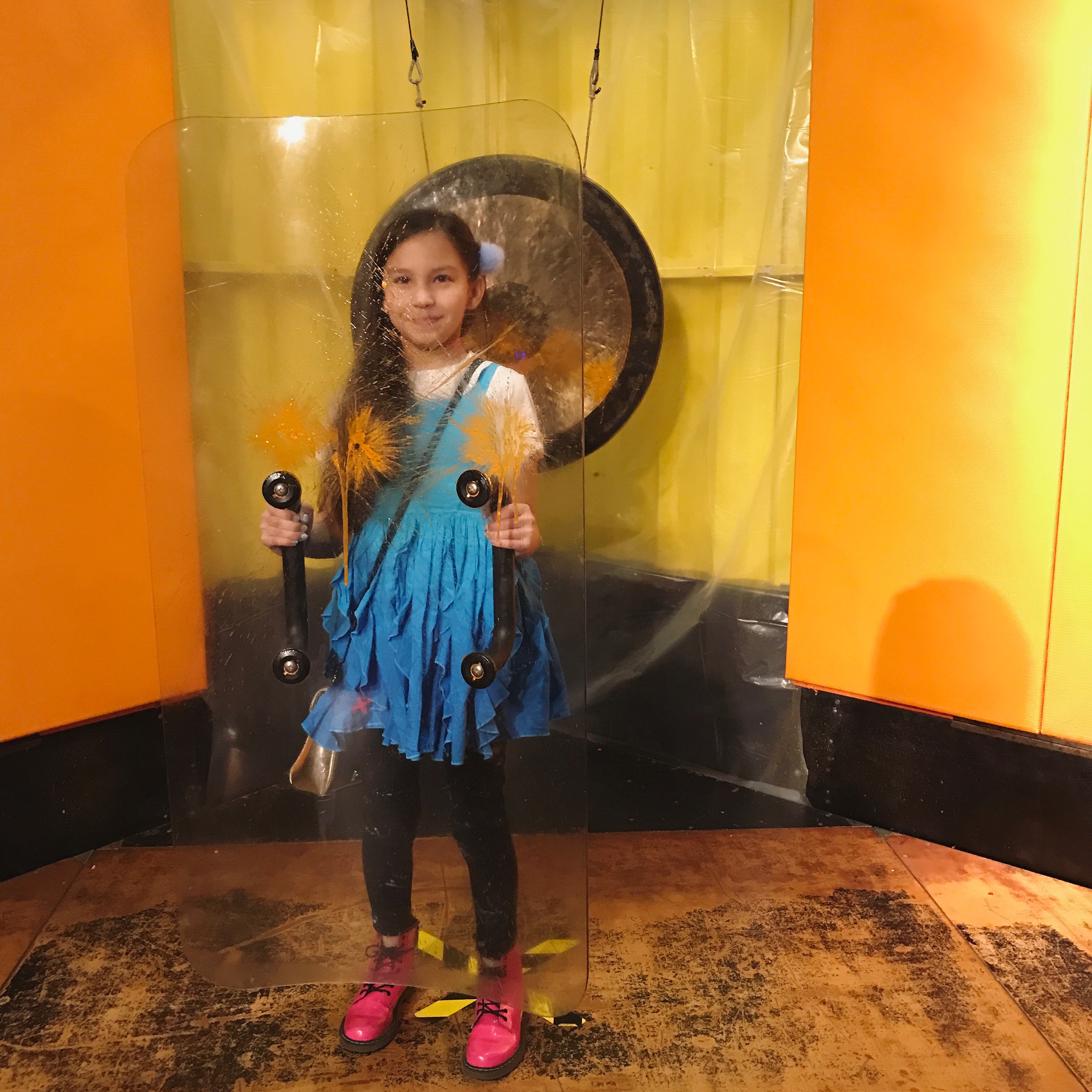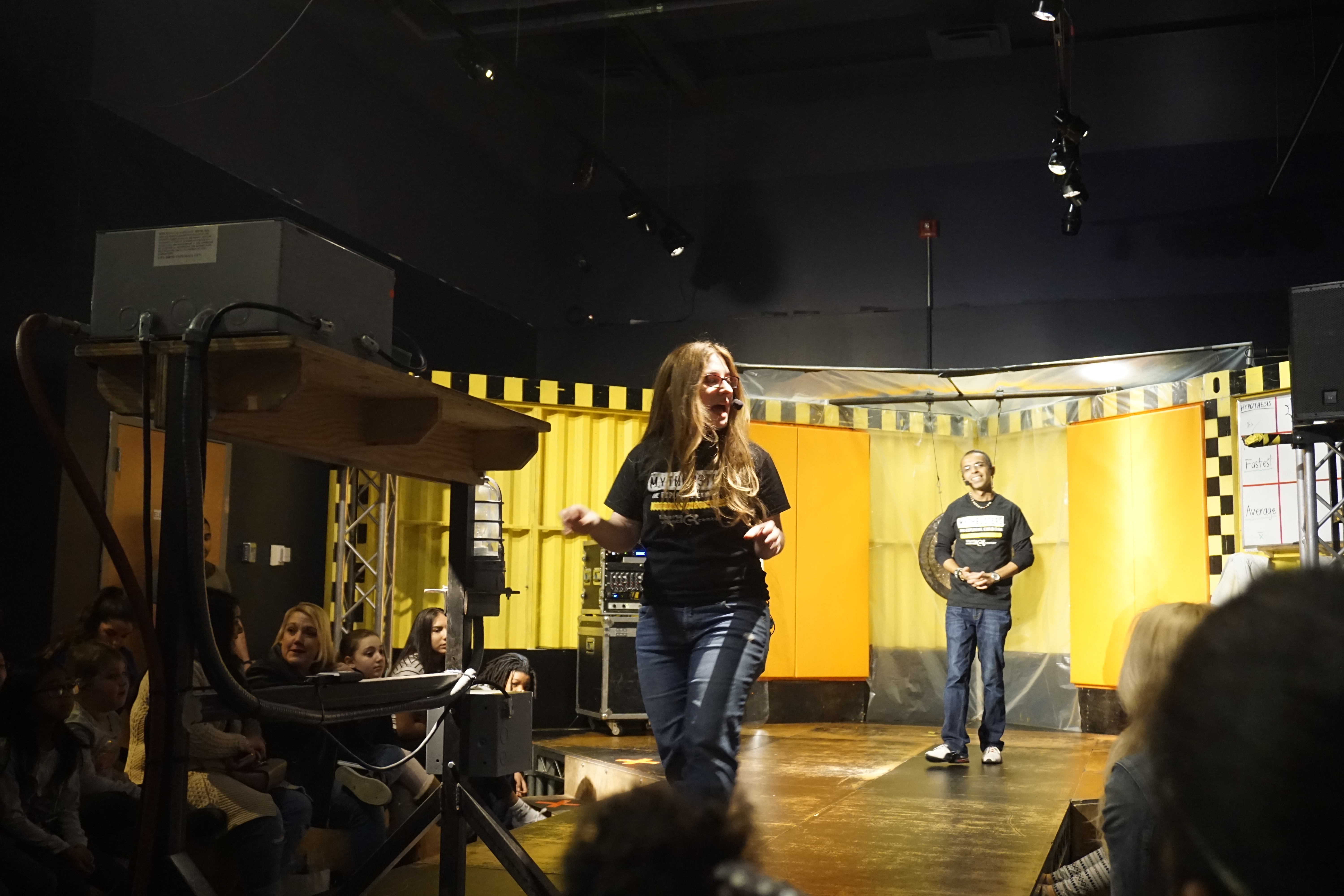 LSC has lots of exhibits to explore!
We ended our visit with another new exhibition, Illusion: Nothing Is As It Seems. This exhibit challenges you to test your perception. It reminded me of something you'd see in a Tim Burton movie- maybe that's why I enjoyed it so much. It was a very science meets art type of exhibit. There are lots of optical, sound, and perceptual illusions. We had a lot of fun exploring, it's great for all ages.
Have you been to these new exhibits yet?
*Thanks MomTrends for inviting us!