Can you believe Mother's Day is almost here? I can't. I don't even know what day it is anymore… most days. That is normal right now, isn't it? Just in case you've lost track and forgotten about Mother's Day, I've got a great giveaway to share! So keep on reading.
Read On: Beauty for Teens: 101
"Mother's Day in Hollywood" Swag Bag
Over 20 years ago, a tradition of gifting Hollywood mamas "Mother's Day in Hollywood" swag bags was started by Distinctive Assets, the LA-based entertainment marketing company. This year the company will pamper twenty-five of the world's most famous moms with innovative, unique, useful, and shelter-in-place-inspired products and services. The list of this year's mommies includes Keira Knightley, Blake Lively, Amy Schumer, Ashley Graham, Kimberly Caldwell, Jenna Dewan, Cameron Diaz, Shay Mitchell, Laura Prepon, Cam, Tamron Hall, Danielle Panabaker, Anne
Hathaway, Christina Milian, Milla Jovovich, Maren Morris, Rachel Bloom, Danielle Brooks, Chloë Sevigny, Diane Kruger, Anna Kournikova, Michelle Williams, Sophie Turner, Yael Groblas and America Ferrara.
"The current world crisis has punctuated the importance of family and quality time at home with loved ones. We hope that our gifts will provide a much-needed positive distraction during these difficult times and serve as a reminder that Mother's Day has not been canceled this year," says Distinctive Assets' founder, Lash Fary.
What's in the Swag Bags?
Celeb mamas will be pampered with the following items:
Personal training sessions with celebrity trainer Alexis Seletzky
Amnesty International's "Build Bridges Not Walls" tote bag
Andrea Marcellus' book The Way In along with VIP access to its
companion app AND/life
Be-Tees Y R U So Cute? kids tee
Bold Dots independently-designed sunglasses with one-for-one giveback program
Coda Signature cannabis-infused pamper pack
CloSYS Oral Care "spa kit for your mouth"
Curlee Girlee empowerment book series
Dawn Powerwash Dish Spray
Deli Aroma plant-based insect repellent
Febreze Ocean Fabric Refresher
Flax4Life nutritious & delicious baked goods
Fortune & Frame Fortune Locket
GE Lighting LED+ Speaker Bulb and LED+ Color Bulb
Goldshield Technologies alcohol-free hand sanitizer
GrandeLips Hydrating Lip Plumper by Grande Cosmetics
Happiest Tee luxury sweatshirt
The Happiness Planner guided journal set
Hazy Dayz hand-crafted life-size dragonfly ornament
The Healing Rose handcrafted CBD wellness products
Karma Nuts Signature Wrapped Cashews
Mother's Milk Tea from Traditional Medicinals
NakeFit USA innovative hypoallergenic adhesive footpad
Natia Cosmetics plant-based skincare
PETA's "Not Your Mom, Not Your Milk" t-shirt + Ingrid Newkirk's new book Animalkind +Veestro plant-based meal delivery gift card
Ginger Chews from Prince of Peace Ginger
RXBAR Kids Protein Snack Bars
the ultimate in comfortable everyday shapewear from Shapermint
TAPS for Hope Afghan Lapis Bracelet
The Beauty Book for Brain Cancer, Tiger Balm Ultra Strength Ointment + Pain Relieving Patch
Topside Wear stylish protective mask
To the Moon and Back for You by Emilia Bechrakis Serhant, a Tribute collaborative video montage to celebrate friends & family
Tru Niagen NAD-increasing dietary supplement
Tudaloo cosmetic tote
Violet breast health supplement
Wise Owl Outfitters hammock
XO FACEcare
YoobTape by Yen the Label bust support tape
White Ribbon Alliance for Safe Motherhood supported (with stylish footwear) by Minnetonka Moccasin, Gola Classics, and Andre Assous.
Get Pampered Like the Stars!
And now, for the giveaway! Are you ready to pamper your mom (or yourself) like the stars? In collaboration with Distinctive Assets, we're gifting one lucky winner the following: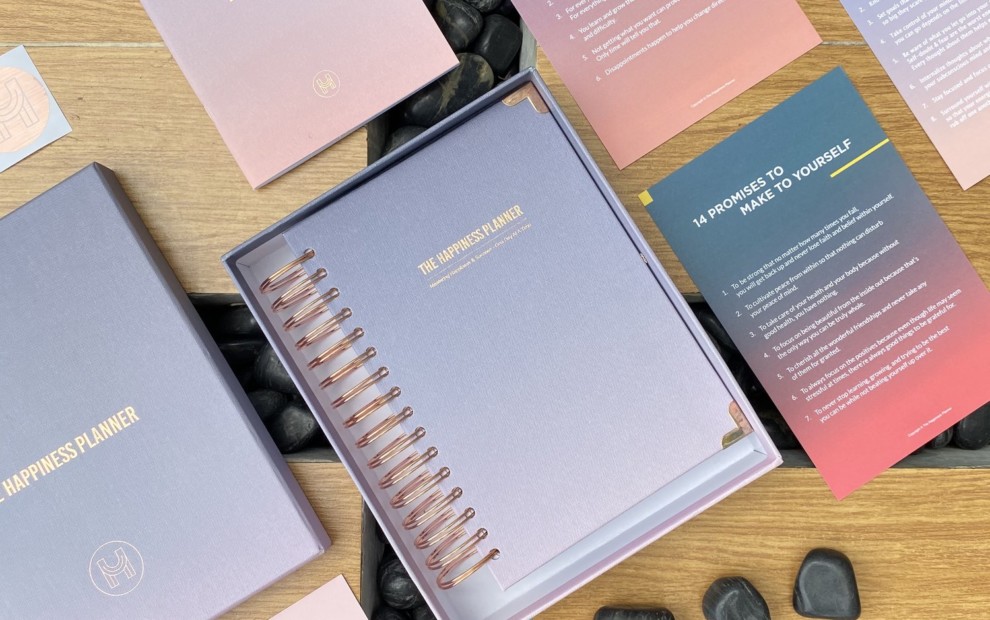 The Happiness Planner
The Happiness Planner is designed to help you not only plan and manage your schedules & to-do lists, but also live a truly happy and fulfilled life by creating a life in alignment with who you are and embracing the power of positive thinking, mindfulness, gratitude, and self-development.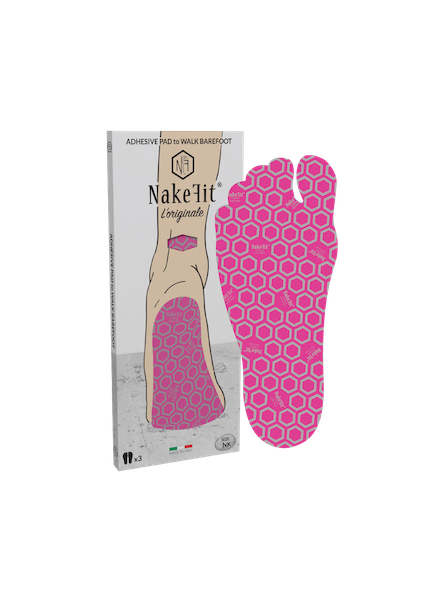 NAKEFIT USA
NAKEFIT is A new and innovative hypoallergenic adhesive footpad, which gives you the freedom of being barefoot while protecting you physically and hygienically.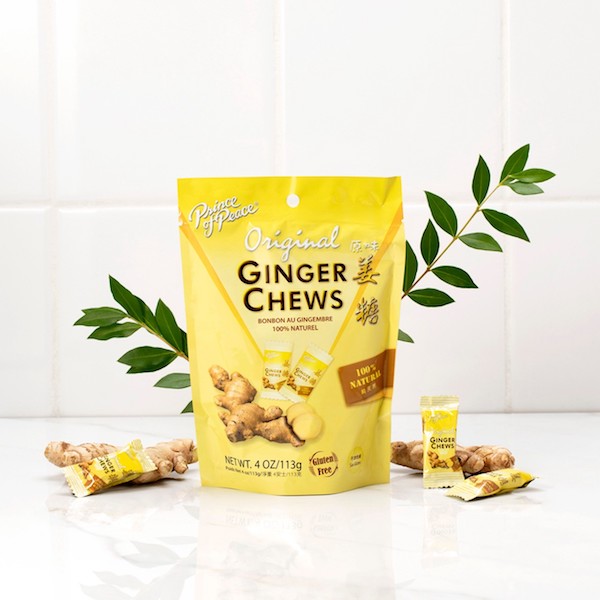 PRINCE OF PEACE GINGER
Easy, convenient, and tasty ways to enjoy the benefits of ginger. Equal parts sweet and spicy, try a Ginger Chew to warm the senses or comfort the stomach.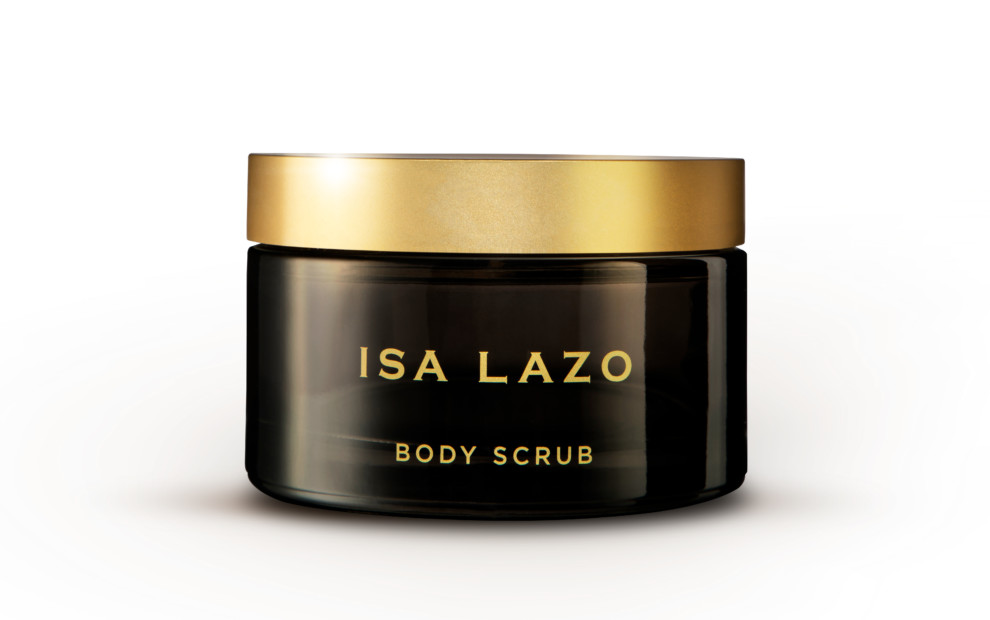 ISA LAZO
A natural and therapeutic duo by Isa Lazo. The body scrub contains over 100 active ingredients to polish and smooth the skin's texture. The nourishing body oil is made of carefully sourced ingredients to provide superior hydration.
Enter the Giveaway!
Enter below. Make sure you complete each task. The winner will be announced on Mother's Day on Insta Stories so be sure to follow JerseyFashionista on Instagram. Good luck!
*Must be 18 and over to enter and live in the United States.
a Rafflecopter giveaway