This Labor Day weekend was unlike any other. Thanks to GM, the ladies of Femme Drive got to spend an amazing weekend in Philadelphia and check out the all new 2023 GMC Hummer EV while enjoying the Made in America music festival. General Motors EVerybody In focuses on creating a safe and more sustainable future (with zero crashes, zero emissions, and zero congestion). The brand's participation in the MIA festival showcases the perfect combination of EVs, sustainability, culture, and art. It was an eventful weekend and one to remember.
Disclosure: This trip was hosted by GM. All opinions are true and honest.
More Reading: 2022 Chevy Trailblazer: Unplug and Hit the Open Road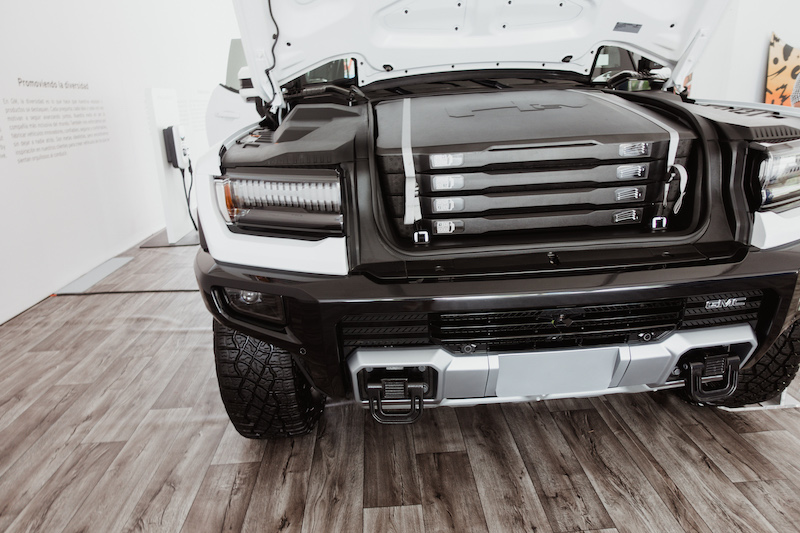 Upon entering the MIA festival, we were greeted by GM at GM Zone Zero where the Hummer EV was being showcased.
I was so excited to get to see the Hummer because I have always been a fan. In fact, it was one of the cars I asked my husband to consider when my daughter was born. We didn't end up going with it but who says I can't try again? lol
This is the world's first and only all-electric super truck and by its stunning looks, it's no wonder there's a waitlist. She's a mean, clean, eco-friendly, badass, off-roading machine. The interior is beautifully designed with a large infotainment center (12.3″ diagonal driver info screen, 13.4″ touchscreen), removable sky panels, specially engineered 35″ tires, and so much more. The Hummer EV starts at $110,295 (Edition 1).
Here's what you can expect in the GMC Hummer EV.
Performance
o 1,000 horsepower
o 11,500 lb-ft wheel torque, 1,200 lb-ft motor torque
o Three-motor torque vectoring
o Watts To Freedom enabling 0-60 mph in approx. 3 seconds
Off-road capability
o Segment-exclusive 4-Wheel-Steer with CrabWalk
o Adaptive Air Suspension with Extract Mode, offering nearly 16 inches of ground clearance
o Up to 32 inches of water fording
o Front e-Locker, Rear Virtual Locker
o 5 skid plates and rock slides
Purposely Technology
o Super Cruise with Automatic Lane Change on over 200,000 miles of enabled roads
o UltraVision with 18 camera views, including underbody camera
o 13.4" infotainment screen, 12.3" driver information display
o User Experience powered by Unreal Engine
Design and utility
o Infinity Roof with removable transparent Sky Panel
o Power real drop glass offering full open-air immersive experience
o Power front eTrunk
o Six-way MultiPro Tailgate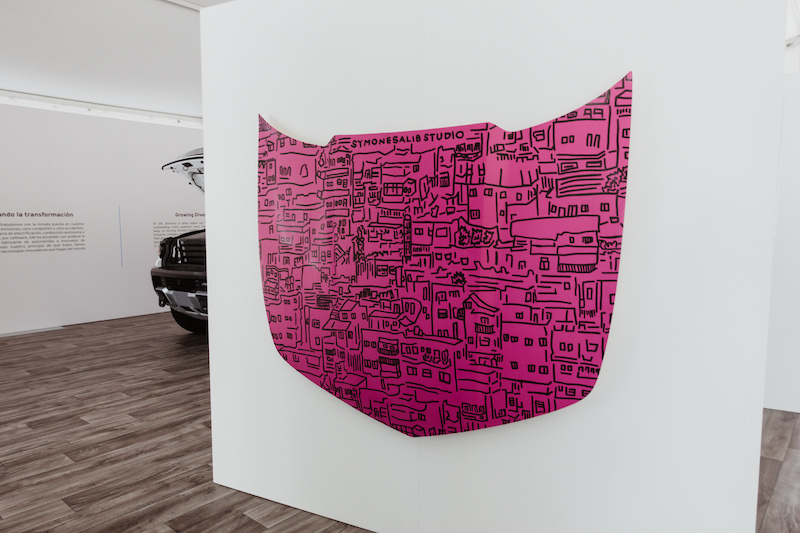 We also got to learn about NeighborHoods, a collaboration between GM and four artists.
The artists created artwork on hoods that will be auctioned with proceeds benefiting non-profit organizations, EVNoire and Accessible Festivals. Each artist had a unique style and background. It was great to hear them talk about their artwork and meet them in person.
Learn more about these artists, Upendo , Jerk Beasley , Symone Salib , and Shaina Kaztelan .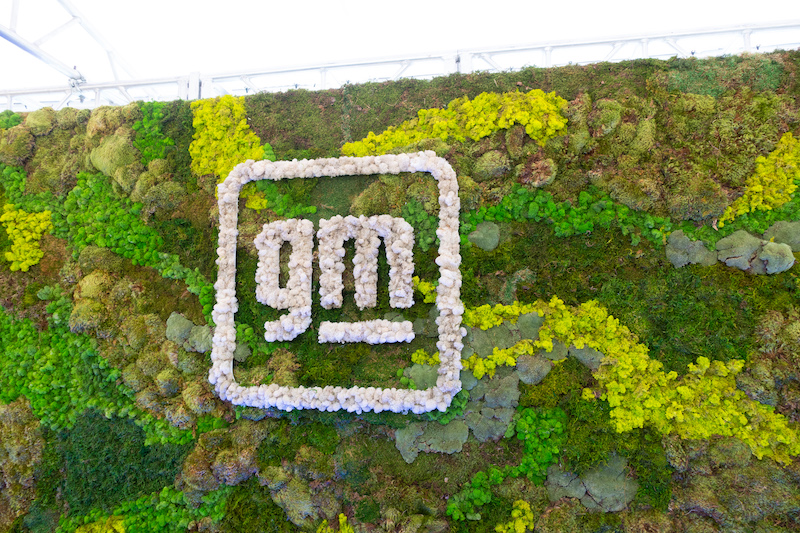 The Made in America Music Festival is the nation's most culturally diverse festival, created by Jay-Z back in 2012.
It was quite an eventful weekend! The lineup of performances was diverse including hip hop and r&b to Latin, African and tropical music genres. And we got to see it from the GM VIP Ultium Lounge, the only accessible riser at the MIA festival which in my opinion was the best way to enjoy it. We also got to meet artist, kalan.frfr which was pretty cool.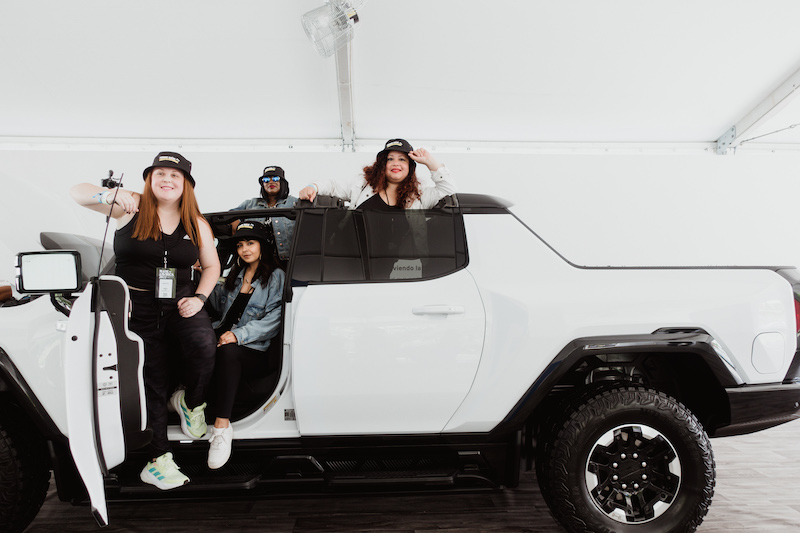 This was Femme Drive's first time all together since planning our movement.
And it made so much sense. We are a a diverse group of women who aim to inspire and empower women of all backgrounds in the automotive world. Everything from lifestyle, travel and adventure.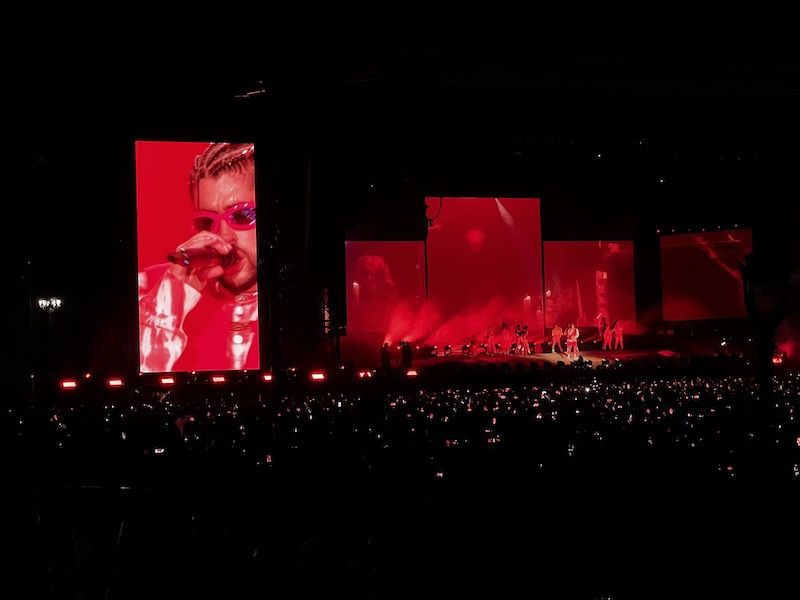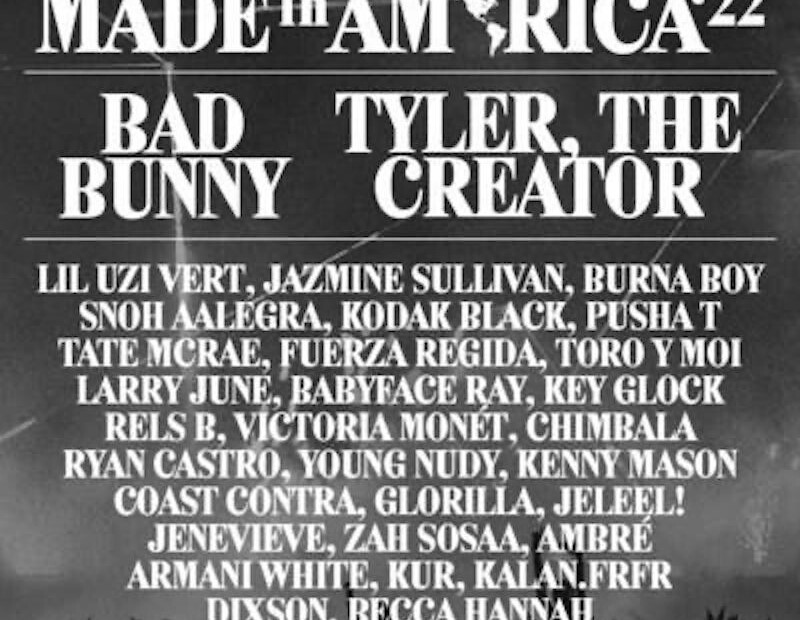 I think what I most enjoyed from the MIA festival was being able to experience it all with my daughter.
She is a big music fan and ESPECIALLY a fan of Tyler the Creator and Bad Bunny. When GM invited me, I just had to ask to bring her along and they were so welcoming to her. This was her first music festival and she loved it. Not only did she get to shadow us but she also took the pictures you see in this post, got to see cool artwork and learn about GM doing things that are so important to her- sustainability, diversity, philanthropy and inclusion.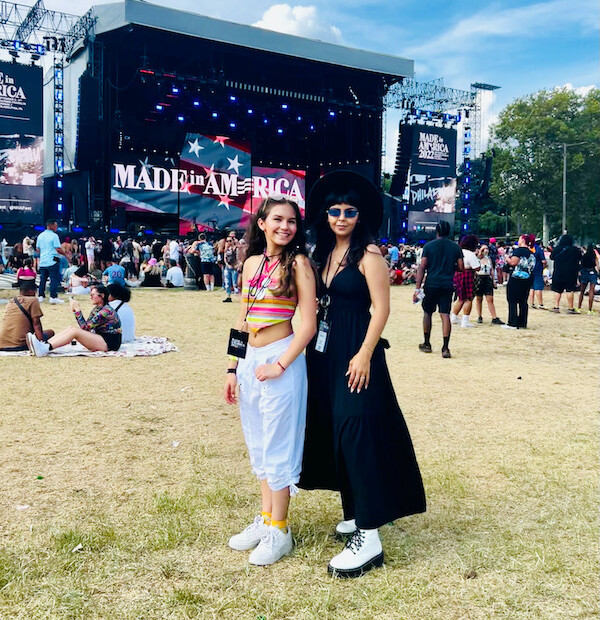 Aside from the music, there were some great food trucks and vendors. We enjoyed walking around and trying new foods. The vibes were so chill and fun. Everyone was there to have a good time and this was the ultimate way to celebrate end of summer.