Lavish couldn't be put to a better description than to this amazing event. Four women pursuing entrepreneurship all in their own way adding their own unique touch. They are an event planning group which covers every detail from party favors to vendors and unique venues. The group led is by Sadie Pegues-Brody, owner of Aww Sugar, Danielle Freund, Kim Tallau, owner of Innovative Image and Angela Christou who is a Special Education Teacher. Together they call themselves the Lavish Clique Entertainment company.
I had the opportunity to spend some time this wonderful group of women and I must say, they are absolutely a delight!
 Kim Tallau & Angela Christou                                        Danielle Freund & Sadie Pegues-Brody
Lavish Clique Entertainment hosted a special networking event to mix and mingle with regular and new business connects. The event was held at The Moonshine Super Club in Milburn, NJ. The location was superb and the details were tastefully chosen for the interior decor of this lavish venue.
I met some very interesting people like Anne Friel, a mother of two, who's family runs a business of pure organic intakes known as Isagenix which consists of high protein for meal replacements. I met a fellow blogger also covering the event, Vanessa Coppes. Vanessa is a professional consultant, blogger and marketing director at Bella NYC Magazine. I also met with baker, Zilpa Rizzo who bakes deliciously crafted cheesecakes. She will soon be opening her own bakery, Zilpa's Cheesecakes .
The ladies from Lavish Clique Entertainment had a great event. They even announced their next event which is set to be a spectacular one based on a fashion design challenge. I am looking forward to that one!
Lavish Clique Entertainment favors were done by ( DCS Chocolates )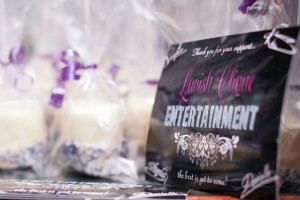 K&A&D&S
Entrepreneur Moms!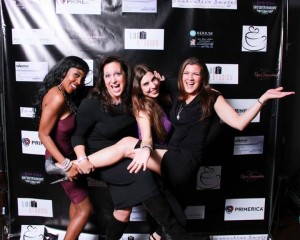 Photography by Ricky Lugo from Lugo Studios.
Originally published at dandepapel in December, 2014.