I love boots and when they fit well I love them even more. I spotted these OTK boots at Mandee some time ago and couldn't stop thinking about them so I had to go back and buy them. They had a BOGO sale so I ended up getting two pairs! To my surprise, they were actually comfortable and well made. I just loved the color and how they looked on.
For this look, I paired some jeggings by HUE with the OTK boots, a vintage lace neck top and threw a poncho over it. The poncho is also from Mande and was under $30. The sunnies are also vintage and the bag is by Pour la Victoire. It's a very boho/ 70's style look. I call this look: over the knees and into the woods.
It was a perfect sunny day, so into the woods we went. I am proud to share that my photos were taken by my 9 year old prodigy who shoots better than most amateurs I know 🙂  She takes full control of the camera and even poses and directs me. It's too funny. Her mini sessions always finish off with a surprise silly selfie that I find when viewing the photos later. I can't imagine her artistic abilities when she's older.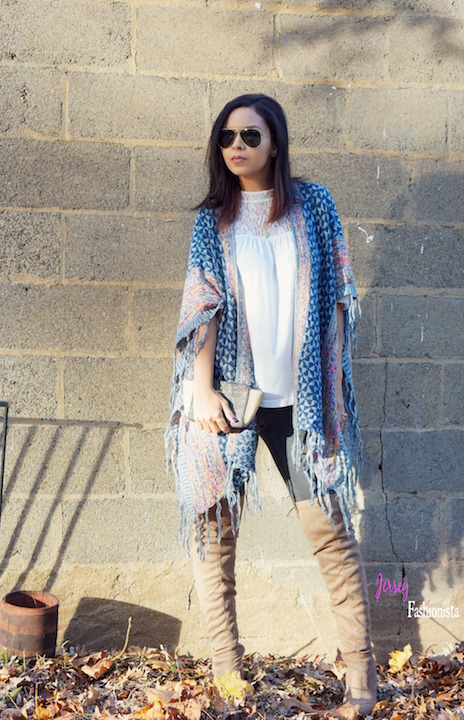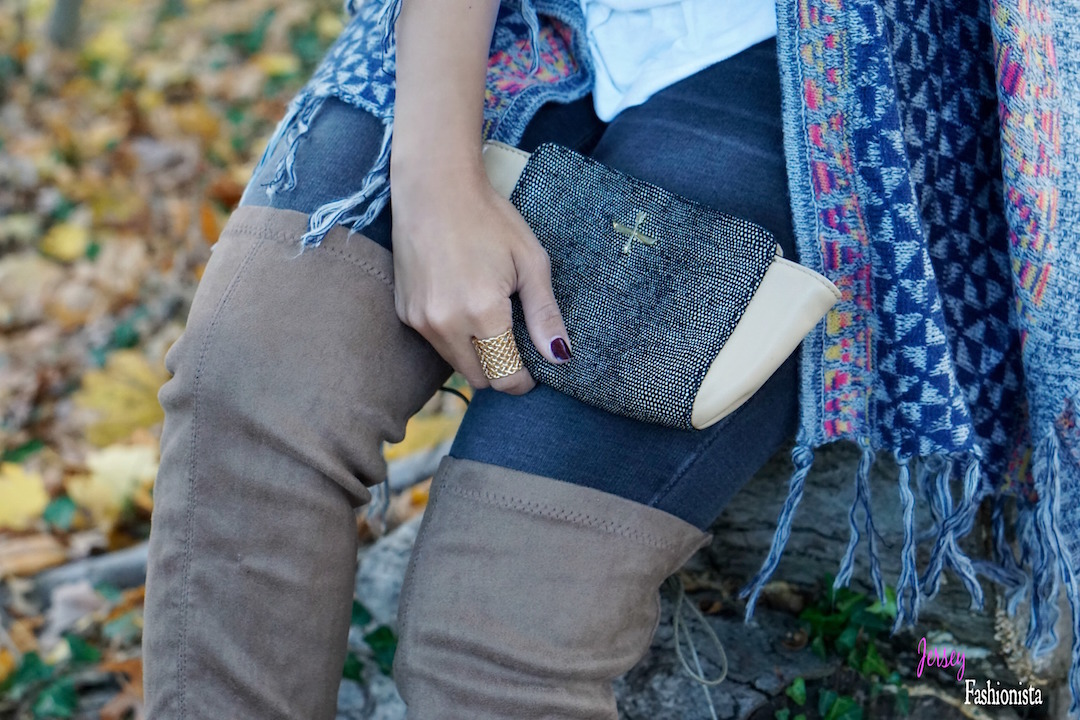 I love the back details of the boots- lace up back.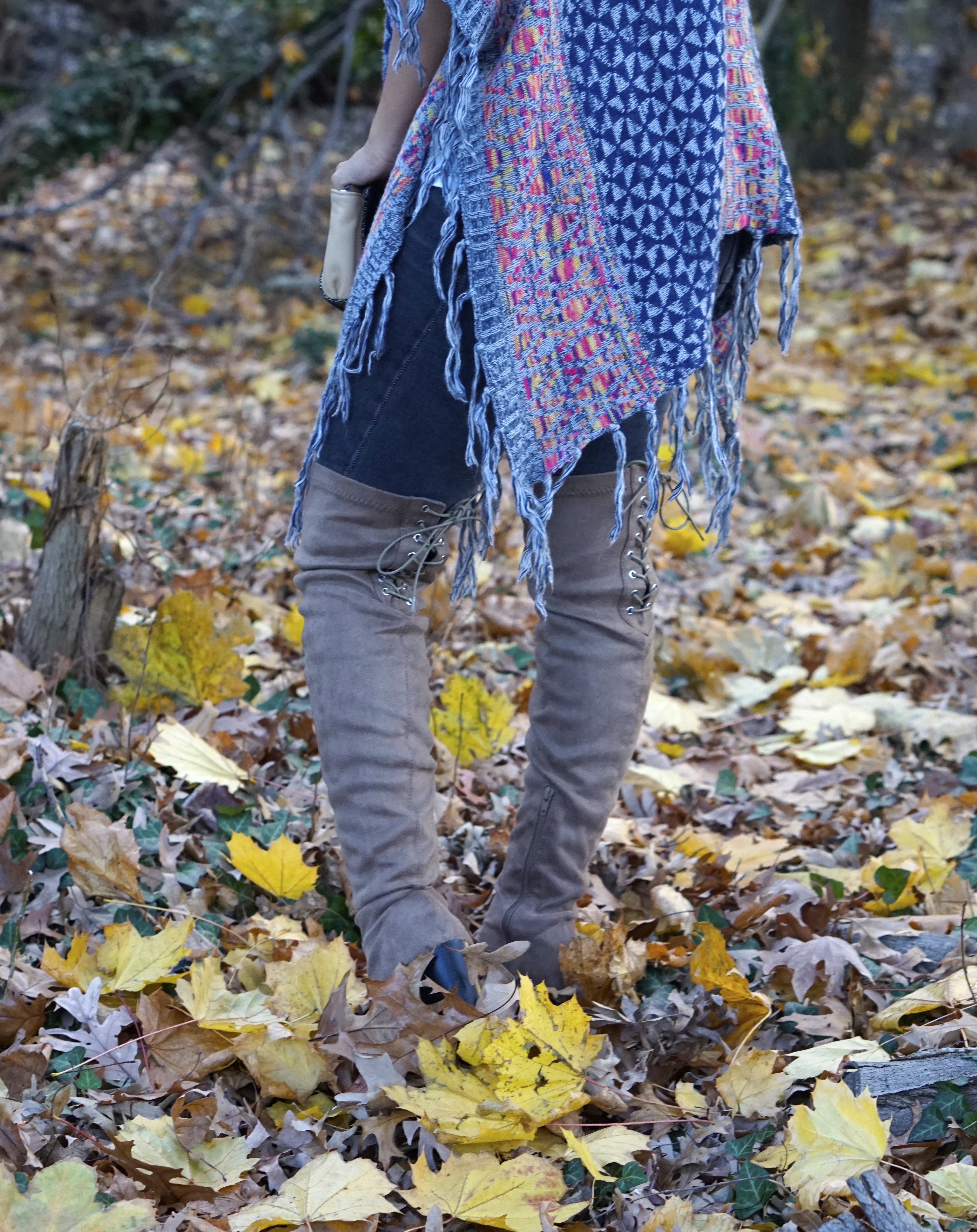 This look is perfect for the weekend, to meet friends for dinner, even date night. Great for those sunny fall days 🙂

Don't you just love the fall foliage? It's definitely one of my favorite things of nature besides trees. Just look at the yellow and orange colors of the leaves!