I dedicate this post to my dad on Father's Day…
What exactly is Father's Day? Another commercial holiday to get you to spend money, pretty much. A hard day for some who don't have father figures or some who have lost their dads. And then there are those, who get to celebrate dad.
Growing up, we made crafts, cards and bought gifts for my dad. Funny thing is, he'd save them all in a drawer and would rarely even use anything we'd give him because he was always working. I think the best gift we could really give him were memories. Just spending time with him, I mean.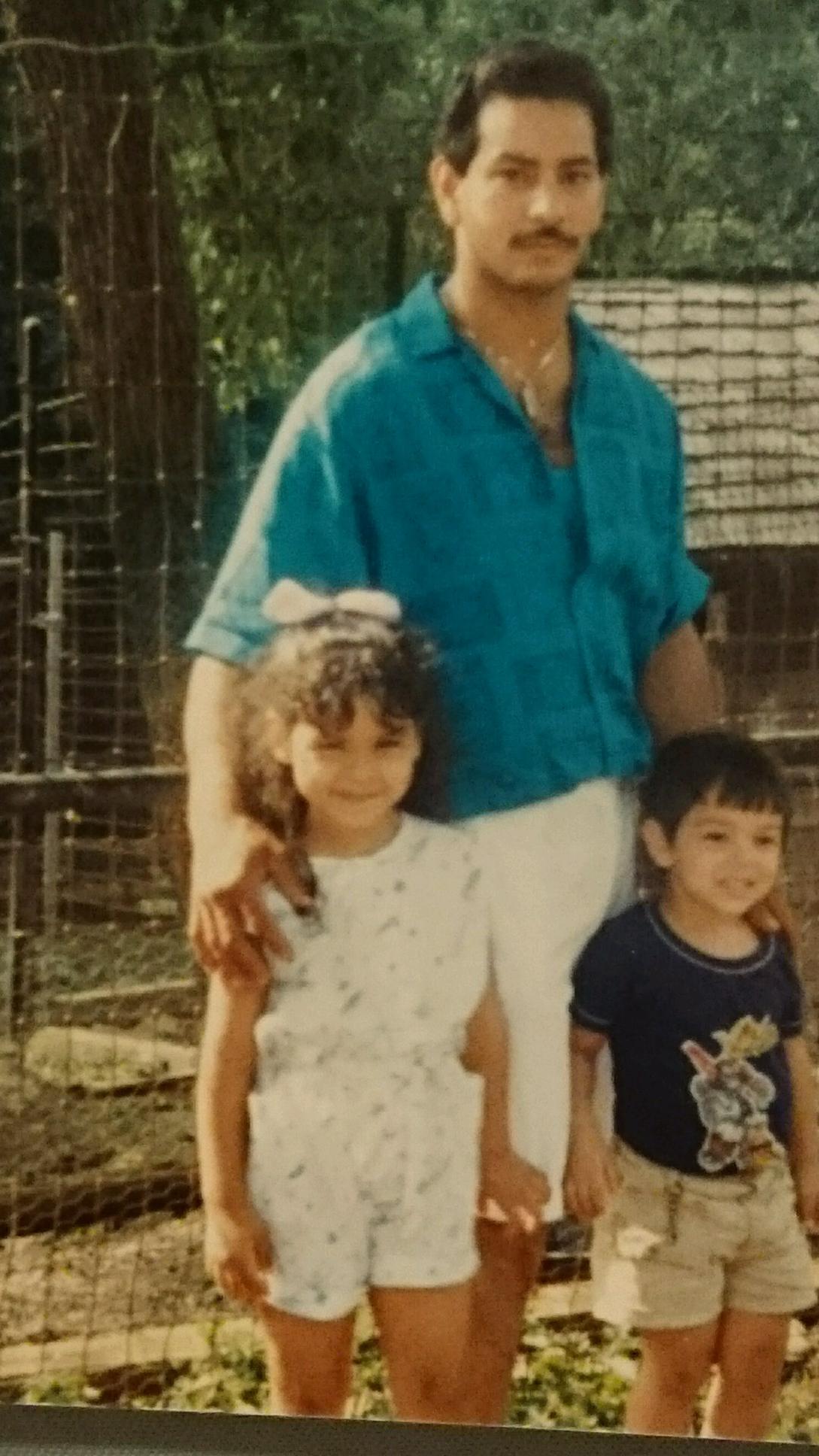 When I think of my dad, I think of him sitting at the dining table with me and my brother, teaching us to draw. He'd draw pictures of my mother without even having to look at her. He would teach us the details that went into drawing eyes and how you could shade with your fingertips to create dimension. And then, there were times where we'd watch films like Forrest Gump or Titanic and we'd discuss the history of the films. We'd watch the same films over and over, too (thanks to HBO for their repeats!) and every time, there was something else to talk about. And last, the car shows. My brother was terrified of the loud noises from the cars engines, but I thought they were fascinating. He'd stay behind with my mom and I'd explore with my dad. We'd take pictures of the cars and he'd check out the engines and say things about them that I was clueless about. But I still enjoyed it. (How ironic is it that my daughter is now obsessed with car shows? Without even knowing these things..)
If you're thinking, wow you're dad must be an artist right? Well, no. An artist at heart I would say, a creative soul even. The truth is he didn't even get to college but he has more knowledge than most educated people I know. He came to the U.S. from Puerto Rico at only 16 and came from a family of eight so college wasn't really an option. He jokes that he watches a lot of History and Discovery channel but he is also a big reader. Crazy, there are too many similarities my daughter has like him (including her wild temper!).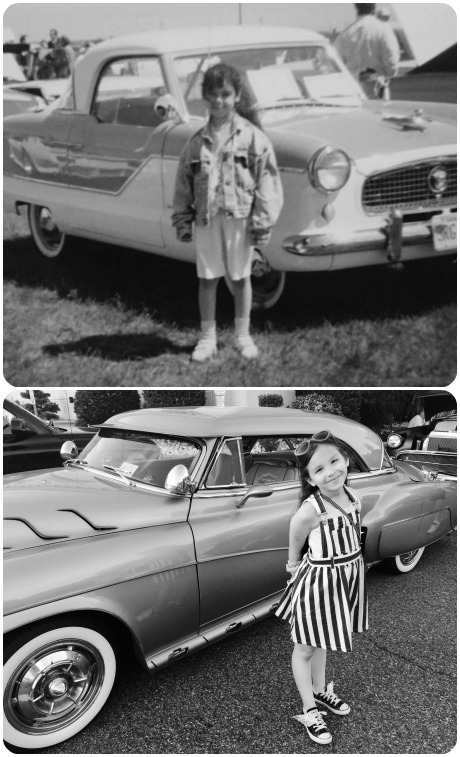 Ever since I can remember, my dad has been a hard working man. My parents were married young and he refused to take help from anyone to take care of his family. He would walk miles to get to a job so that my mother would have a car. He did odd jobs, too. He managed a break dancing group, even did it himself. We'd watch him spin on his head in the kitchen while my mom freaked. But he managed to have a roof over our heads, food on the table, have us in private school, drive cool cars and spoil two little kids.
He loved photography too (which may have to do with my interest in it later on). Had an slr film Nikon that he'd whip out sometimes to take photographs. I remember the strap from that camera being colorful, in a braided American Indian pattern and how I was intrigued by cameras there after. And later, he started his own business (in his 20's) which he's managed to run over 20 years. He drove trucks, too. Sometimes we barely saw him. He worked a lot and we hung out with mom. But it was all so that we'd have everything we needed and wanted, even. And still, he made the important events.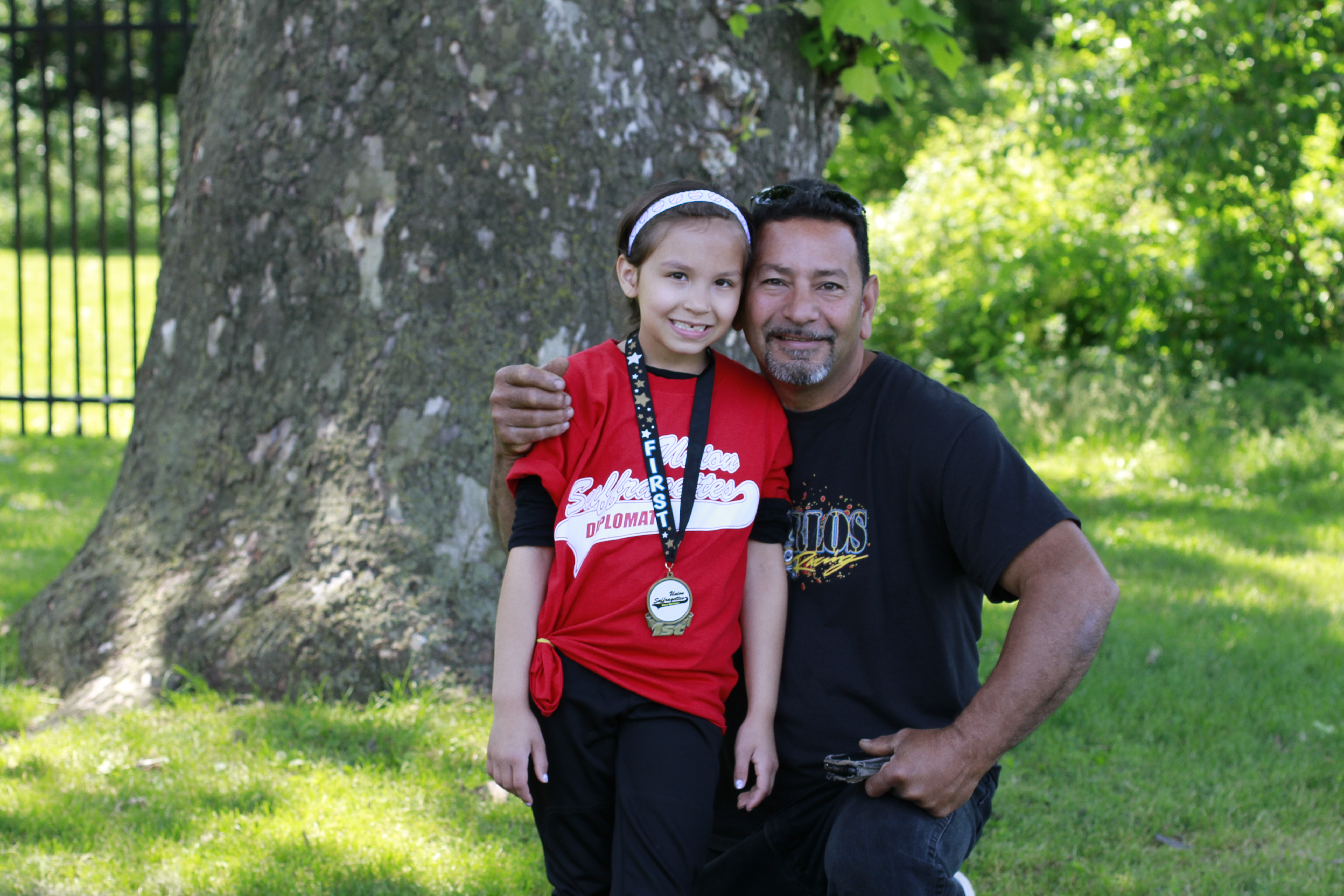 No, he wasn't perfect. Super strict, in fact. And sometimes scary. All he had to do was give us the stink eye and we'd know. But no one is perfect, I guess. And he was there for me. Taught me to play catch, ride a bike, drive, supported my music period, and inspired me to be creative. From art teacher to don't tolerate b.s. coach, I have to say my dad is a pretty cool old man and now a super awesome proud grandfather.
So, here's to all the dads that are there, teach, inspire and love their children. And all the awesome grandfathers, too. The ones who play dress up, watch cartoons and show up to recitals or games. You know who you are.
Happy Father's Day  🙂