One of this season's hottest trends is the gingham style. It's perfect for all of those graduations, communions and summer outings. I love a good gingham style top, dress or even accessories. It's a classic print that comes in many colors. Navy, black, red, orange and more. You've probably already noticed the popular print taking over the gram lately, too.
Like all fashion trends, some remain and some fade away. But the gingham print is pretty much a solid classic- as long as you choose the right cuts. For example, you may want to save your money when it comes to bell sleeves since they may not come back next year but splurge on a shirt dress you can wear for many summers to come.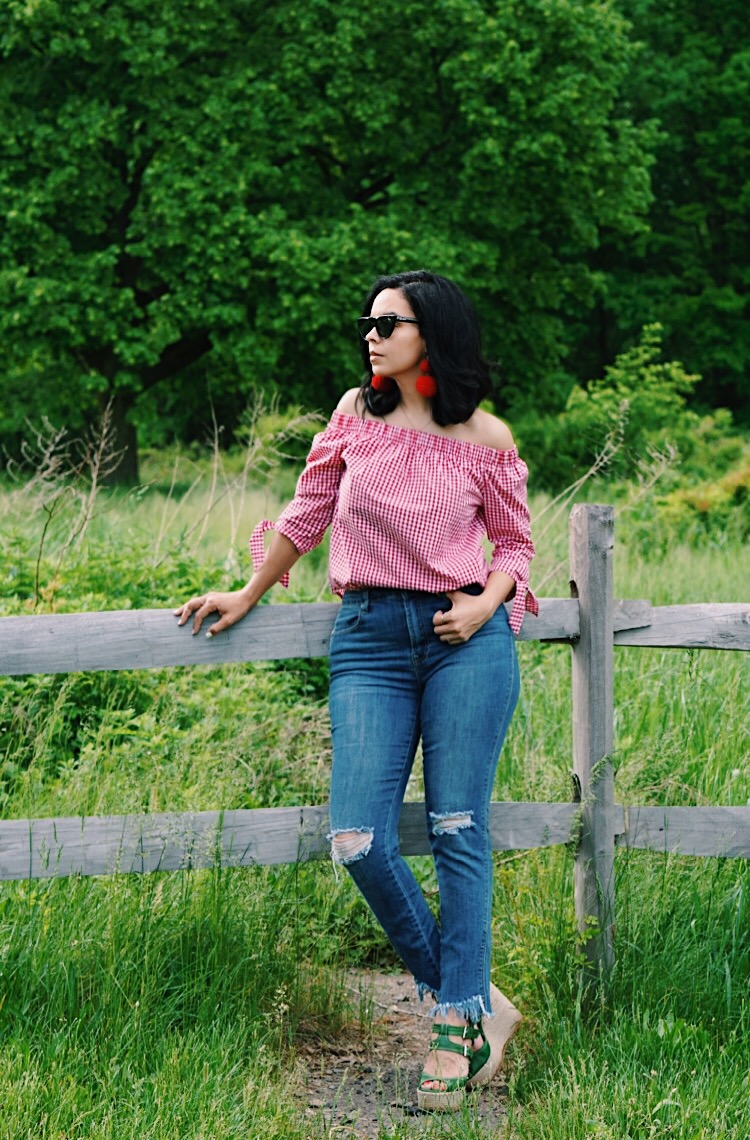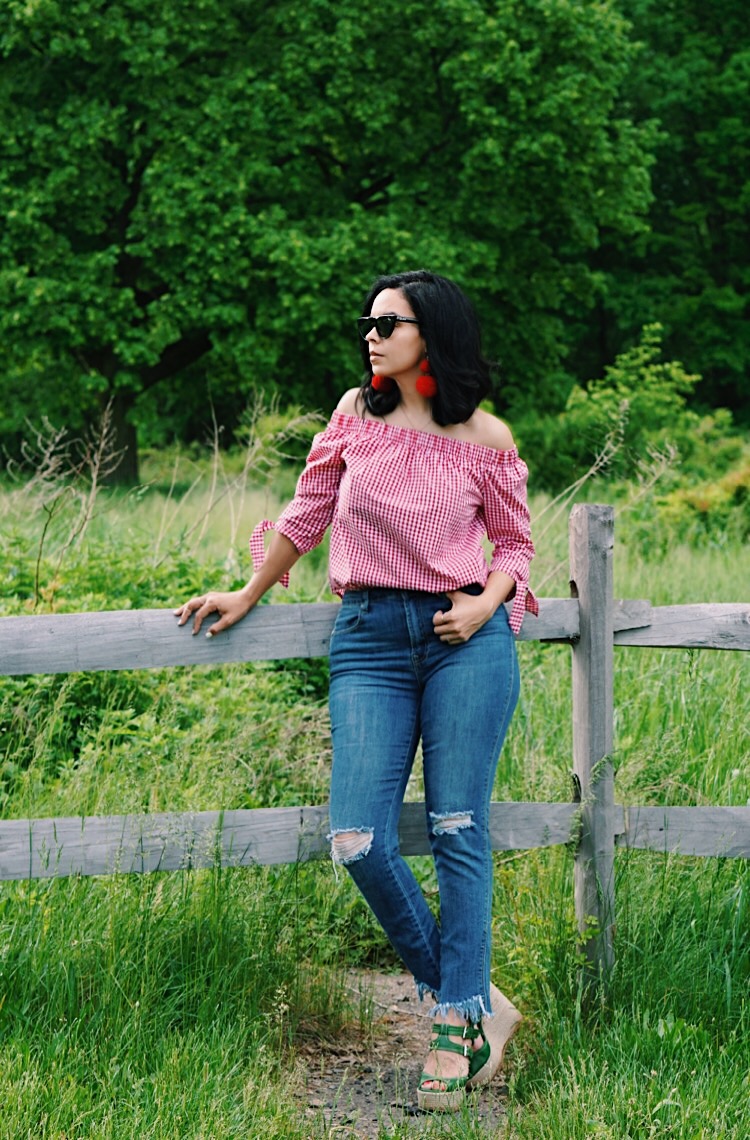 Gingham Styles
In this post, I've found some of my favorite steals and splurges I discovered online (notorious online shopper here). And remember, gingham prints are made for all types of clothing including tops, dresses, skirts; etc. So if you don't feel bold enough to wear a full-on gingham dress, you can wear a simple top or accessory.
Another thing I love about this pattern is that it can be paired nicely with bold color accessories. For example, red statement earrings with a black and white gingham dress or an orange pair of mules with a navy gingham top. The styling possibilities are endless!
Steals
Shop these steals! Being on trend doesn't always mean breaking the bank. Get these gingham styles for under $25.
Splurges
There are some things I would definitely splurge on and this list just about sums it up. And all under $1000. My favorite is that Dolce & Gabbana off the shoulder dress- just perfect for a getaway! (and paired with a straw bag, sleek cat-eye sunnies, and red mules. Yassss!)
Have you rocked the gingham style yet? What's your favorite way to wear it?