It's getaway season. The weather is frightfully old and everyone is on the hunt for warmer adventures. If you're like millions of other travelers across the globe, capturing your awesome moments is important to you. But being in an unknown environment can be risky. In this post, we'll be sharing some tips. Here's how to plan your artistic escapade and what to include in your kit.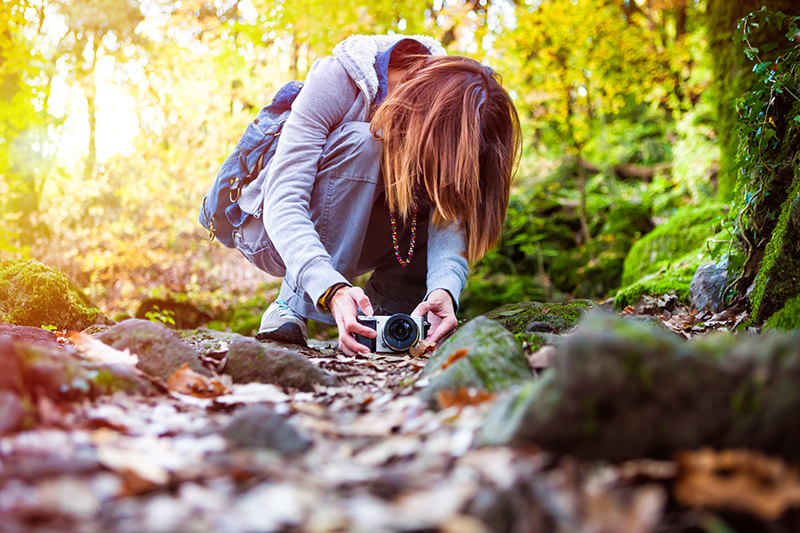 ● Know Your Surroundings
When jetting off to another continent, read about its culture first, and definitely don't rush off to the jungle before learning some survival tips or precautions. A thorough research on the environment, weather conditions and inhabitants of all species should thus be the first step you take. For most parts of the world, you can find all the necessary information online-a la google. That or talk to an expert. Once you get that checked off, remember to pack a first aid kit.
The great thing about wildlife filming is that it doesn't require professional gear, but you still need to know how to make the best out of what you've got. Apart from bringing your basic equipment along, stack your bag with as many assistive pieces as you can – the more devices and lenses you have, the greater are chances for creating an authentic story.
To secure your filming options and stabilize the camera wherever you are, bring a tripod. When shooting in the wilderness, a tripod is the most essential assistive part of the gear; regardless of how powerful your camera is, it cannot perform by itself. And, since you wouldn't want anything to slow you down, opt for lightweight designs or monopods.
● Be Perceptive and Stay Quick
The whole idea behind documenting nature is to do it as authentically as the conditions allow you. In order to do so, you'll need to get familiar with potential filming subjects – without understanding their behaviors and habits, the chances are great that you won't know where to find and how to approach them. Once you start developing a story, try your best to presume their point of view. When filming a snake, for instance, don't film it from the bird's perspective, but dive deep into the grass and emerge into its mind-set. Your audience will want to see how these species actually subsist, so be sure to take them to the tightest of spaces and environments they haven't seen yet. Wildlife filmmaking is all about live action, which will affect both your storyline and your technique. It's easy to cut when recording people, but nature's progression is unstoppable, which is why you'll need to master tight, mid and wide shots alike. But don't forget to have fun and tell a story that will capture your audience.
● Sharpen Your Instincts
Whatever you do, and whichever precautionary measures you take, the conditions you film in will always be out of your control. Like always, when survival is in question, sharpening your observation and relying on your intuition will be paramount. That's why your scouting protocol shouldn't be exclusively about location, weather, and light, but about escape routes as well. After all, you'll want both your health and your memory card to be undamaged once you turn it over to the video editing service, so pay attention to everything that's happening around you while you do your magic. Exposure and focus might be necessary for high-quality results, but good judgment and quick instincts are what ensures a happy ending for all. Also, be aware of the nature and its inhabitants' welfare. If feeling threatened by your presence in any way, animals will either escape or attack, so be sure to make them feel as safe as you can. This is, above all else, important for both your filmmaking purposes and your own security. Whether you're filming professionally or out of passion, the rules are pretty much the same – plan carefully, study and stabilize your camera, be aware of your surroundings, cause no disturbances and keep the camera rolling.
Happy shooting!
by Helen Clark