Disclaimer: This post is a collaboration with chichi MARY , all opinions are my own.
Fall is upon us. Breezy mornings, dried up leaves on the ground and pumpkin flavored coffee ads are reigning our days now. For me, the most exciting thing about Fall is the fashion. I just love layering and pairing boots with every look possible. And when it comes to dressing up my little girl, I layer her up, too! So, here it is. Our first Fall look for the mini fashionista! See below how we achieved fall layering featuring a red bubbly dress!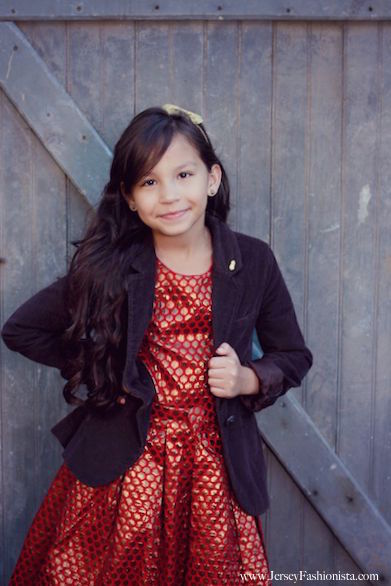 For this look, we paired a chocolate brown blazer with this gorgeous Red Brocade Dress by Sophie Catalou . The dress features a festive gold design, so we added a sparkly gold headband to compliment the look.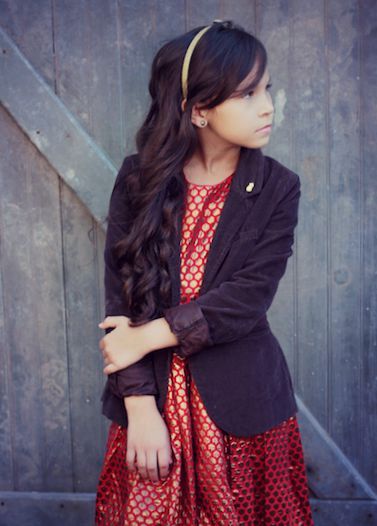 The dress hits just above the knee which makes it perfect to pair with some knee high boots. The quality and fabric of the dress is also great. Liana loved the bubble hem of the dress- according to her, "it just makes it more stylish and fancy!"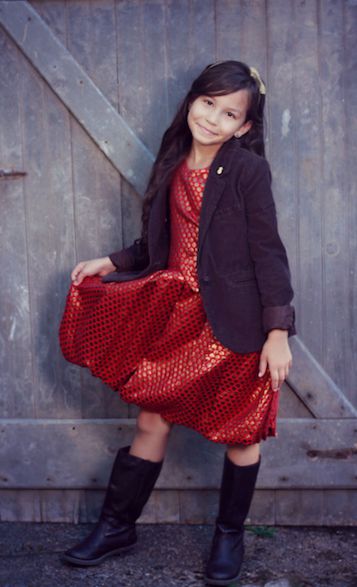 The blazer is great for layering, but once it comes off you can truly appreciate this oh so stylish dress. It's the perfect fall dress- wear it for a family photo, special occasion, even the holidays. You can't go wrong. (and right now they're offering free shipping for orders above $29.99!)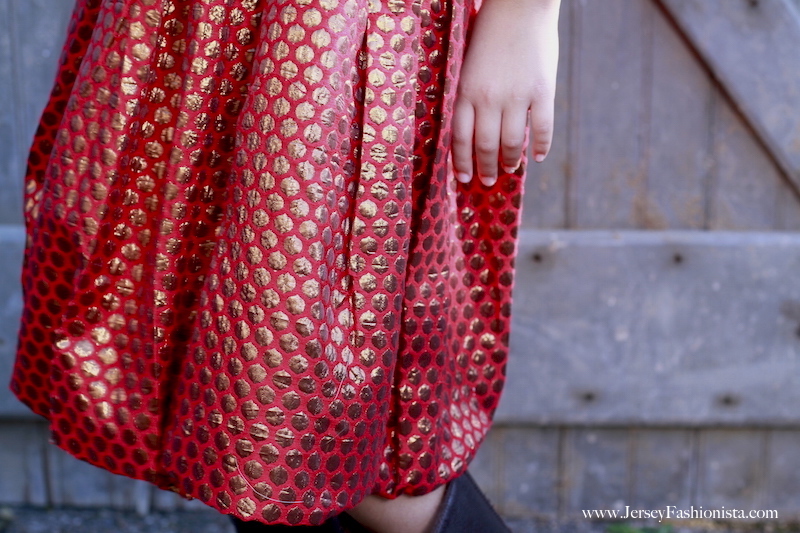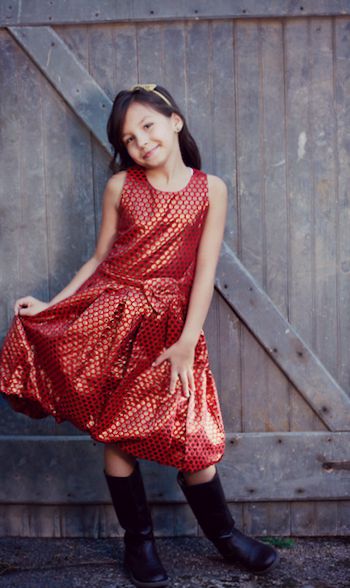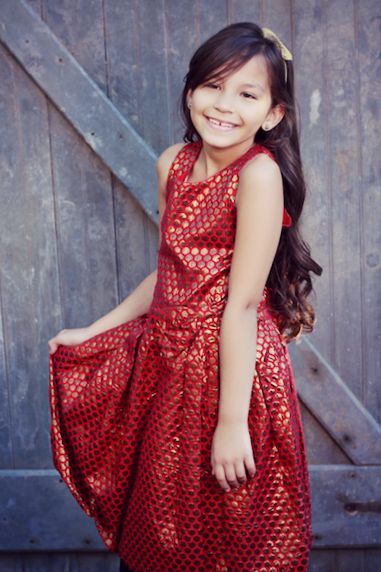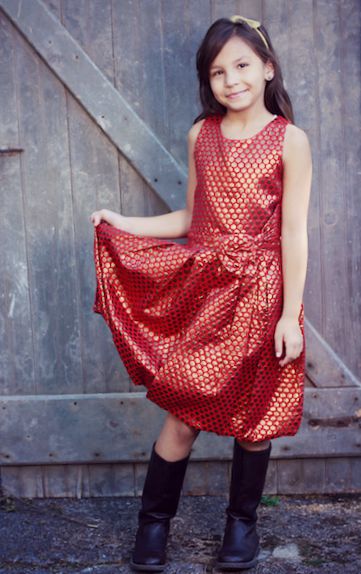 And because our pooch kept on trying to get in the pictures, we decided to let her be in a couple of shots 🙂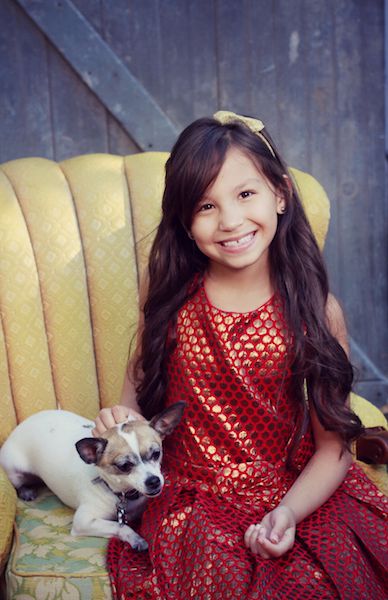 Can you tell how happy she makes this kid? All smiles and giggles every time!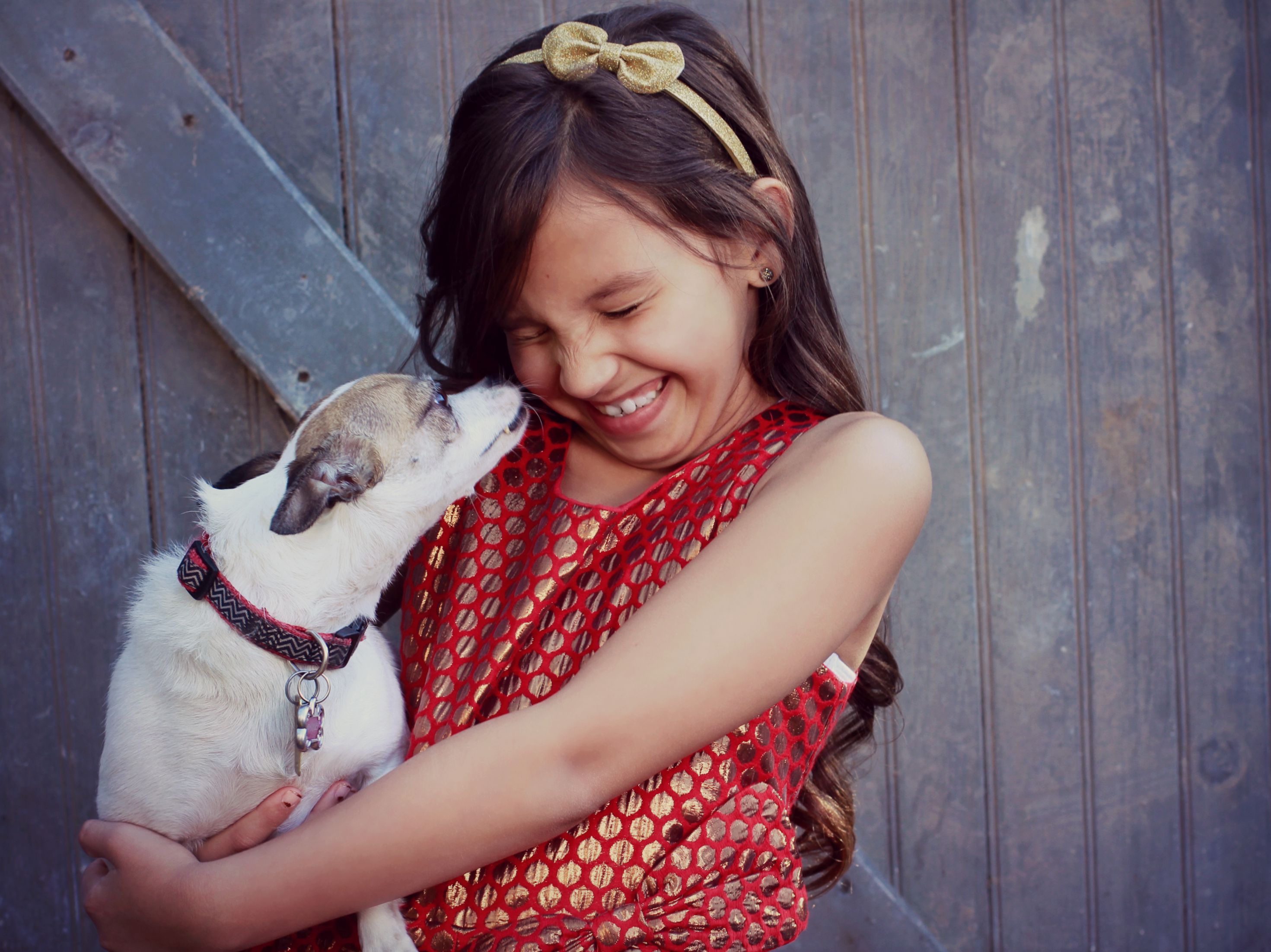 "Happy girls are the prettiest."
-Audrey Hepburn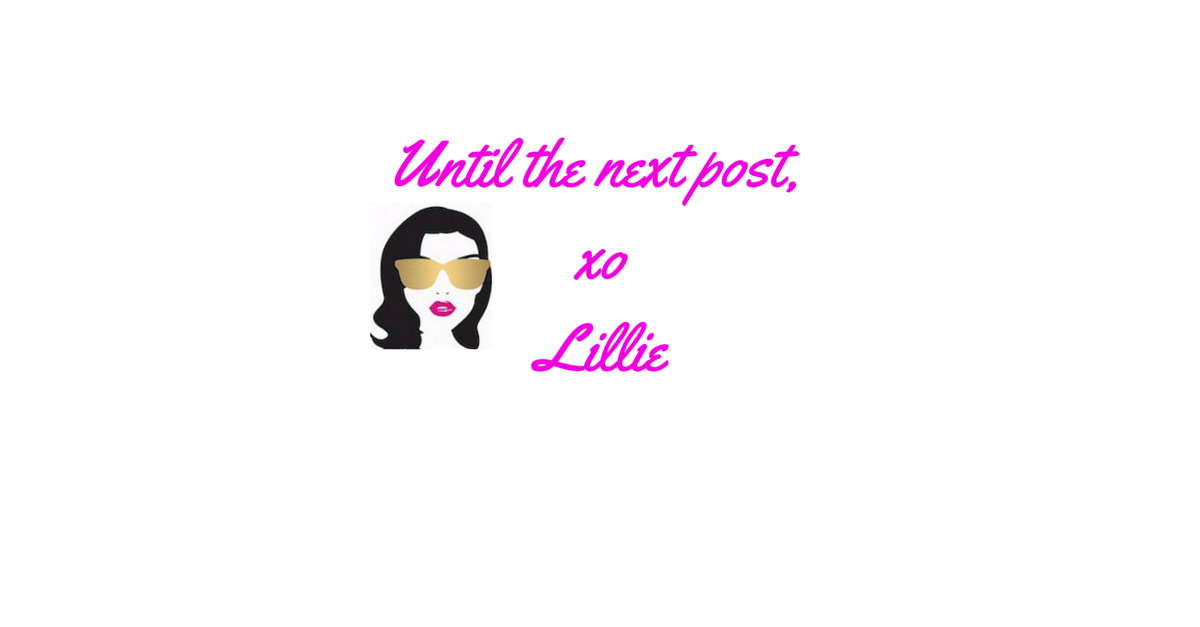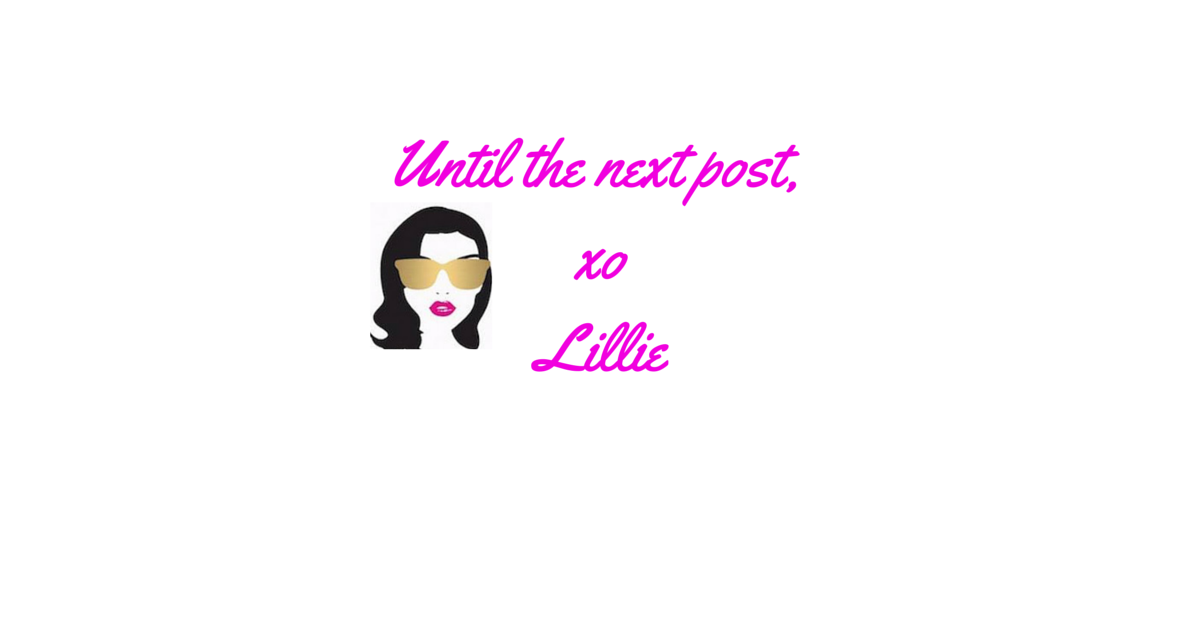 *This is a sponsored post. All opinions are my own. All images belong to me and may be used with proper credit and permission.