I attended the Elev8 Show for the first time. In case you haven't heard of this event, it's an elevated beauty experience featuring 35 indie brands that produce all natural beauty products. Lately, I am obsessed with natural products for my skin. Harsh chemicals can cause serious side effects or even damage to the skin so it's really important to know what you are putting on.
Blogger friend, Chastity of GlitterBuzzStyle came along and we had a great time exploring these new brands.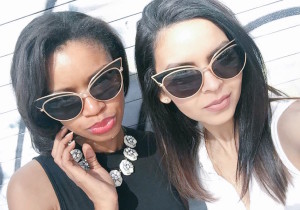 Check out my vlog of our day in the city.
And here's what I wore to the event…