Everyone loves pizza. It's the perfect universal meal or snack and there are so many ways to make it. The other day, I felt like I was running out of ideas for that after school snack time- when your kid is hungry but it's too early for dinner type thing. I opened up my fridge to see what I could come up with as I often do. Pillsbury biscuits…pizza sauce…a block of mozzarella cheese…pizza muffins? Why not.
So, in a few super easy steps, here's how I made these little guys.
First, I popped open a can of Pillsbury biscuits and stuffed them into a muffin pan.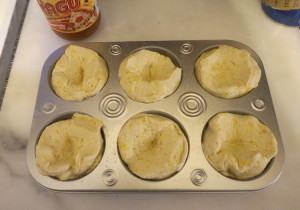 Next, I added Ragu pizza sauce in the middle.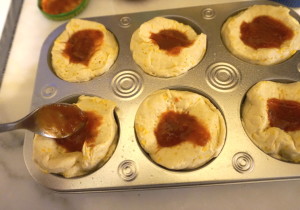 And last, I added little chunks of mozzarella cheese.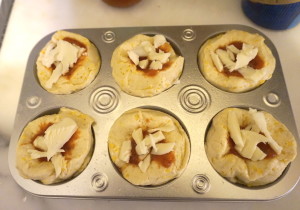 Throw them in the oven (or toaster oven) and wait about 1–15 minutes to bake.
And you have some fluffy pizza muffins! These are great as an appetizer, for play dates or game day.
Easy to grab and go, too!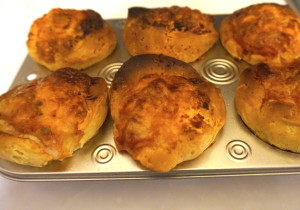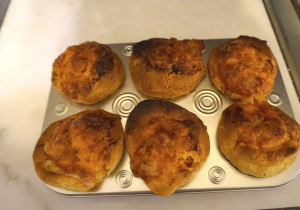 By the way, in case you're wondering- this is not a sponsored post. This is me opening up my fridge and being creative with what I had in it to feed my kid one rainy day after school 🙂