Last month, I attended the Elev8 show which features indie brands that carry very natural, organic beauty products. While there, I met one of the founders of a company called Earth Tu Face. The company was founded by Sarah Buscho and Marina Storm in their California kitchen and herbal garden. The products are purely plant-based 100% natural skincare line, free of toxins or synthetic compounds.
We discussed skincare and I shared my recent skin issue- mild breakouts around my forehead area. Unfortunately, it's what my 30s have brought me. She recommended their Exfoliant Mask Calendula+Carrot. The mask comes in powder form and you simply mix with water. It comes in a nice size glass jar which contains a good amount to last you for a while. It's gentle enough to use every day and all natural.
About the Exfoliant Mask:
It is a multi-function dry mask with organic flower petals, clay and gluten-free oats. This is a multi-function formula that can be used as a mask, an exfoliating scrub or both. The powder activates on contact with water. Gentle enough for daily use.
INGREDIENTS: 
Organic Gluten Free Oats, Bentonite Clay, Organic Lavender, Organic Rose Petals, Organic Calendula Blossoms, Organic Chamomile Essential Oil, Carrot Seed Essential Oil.
HOW IT WORKS: 
Flower petals + oats + clay are a winning combo of texture to exfoliate dead cells away without causing micro scratches to the skin's delicate surface. Clay gently pulls toxins and resurfaces the skin, leaving it smooth and purified. Gluten-free oats exfoliate and soften while retaining skin's moisture. They softens the skin's outer layer to slough off dead cells while bringing down inflammation. We grow all three medicinal flowers in our organic garden. Rose Petals naturally tone and tighten tissue on contact. Calendula blossoms nourish and heal skin's surface. Lavender buds excel at fading scarring and correcting blemishes. Carrot Seed oil is nourishing for all skin types and specifically beneficial for stressed and problematic skin.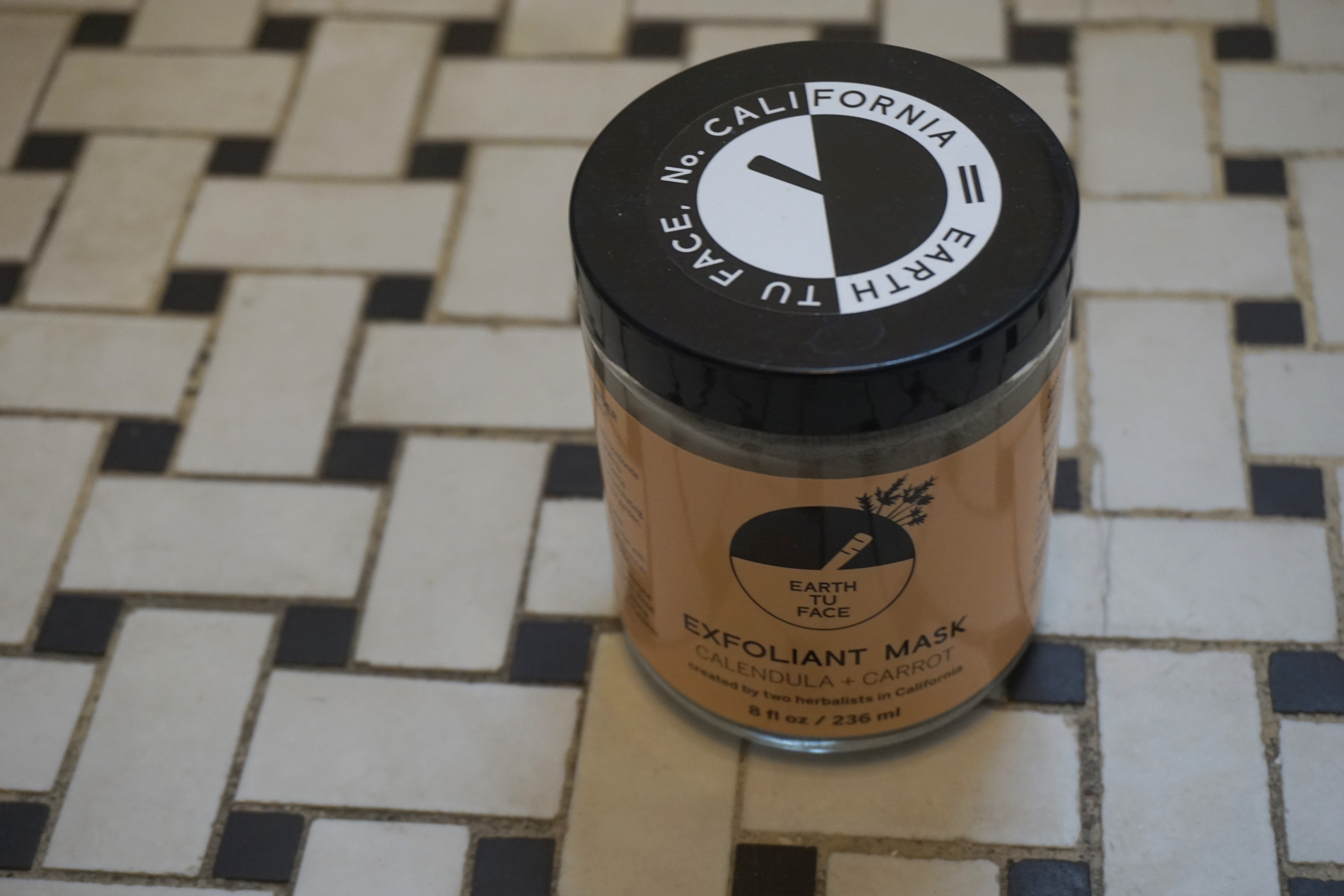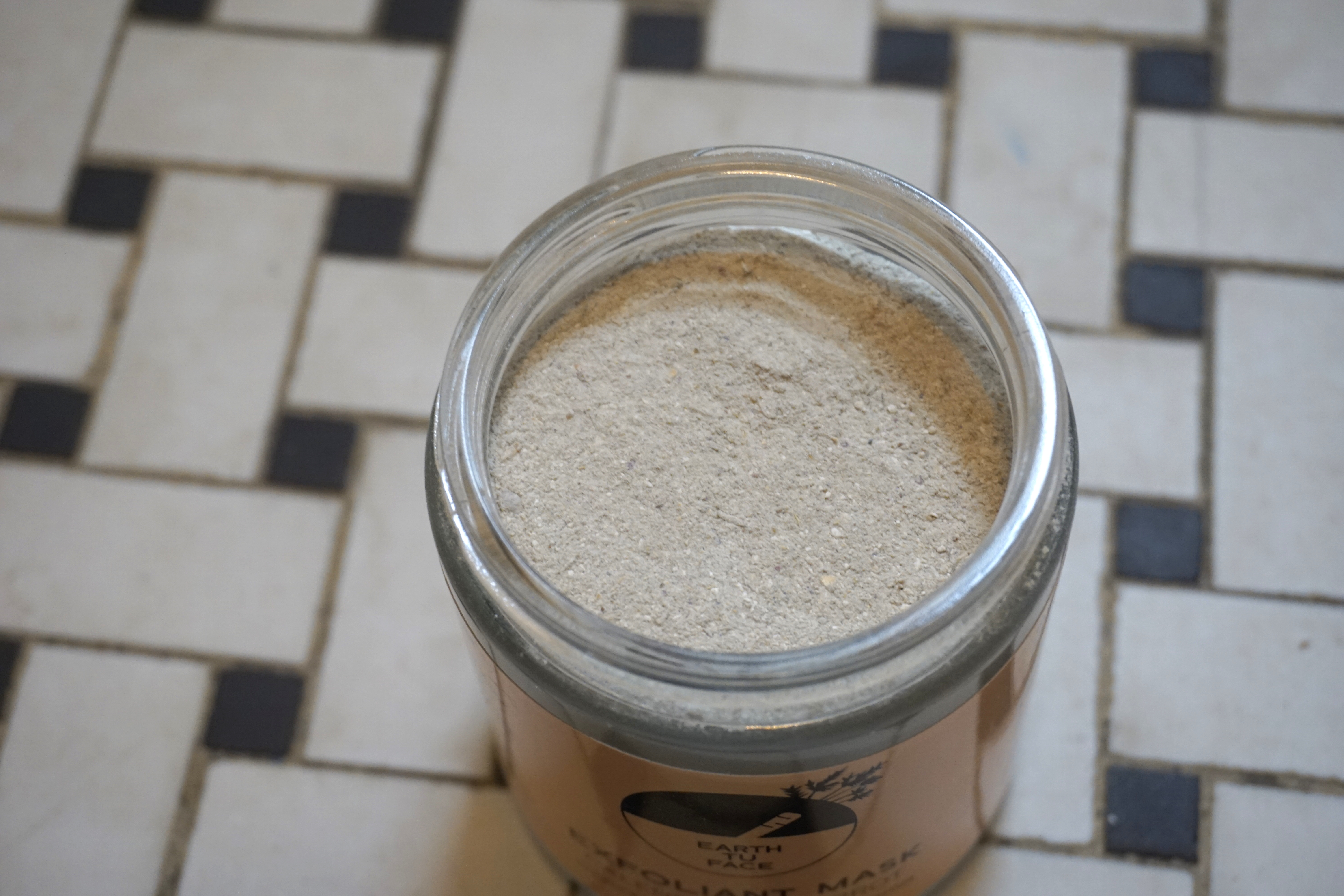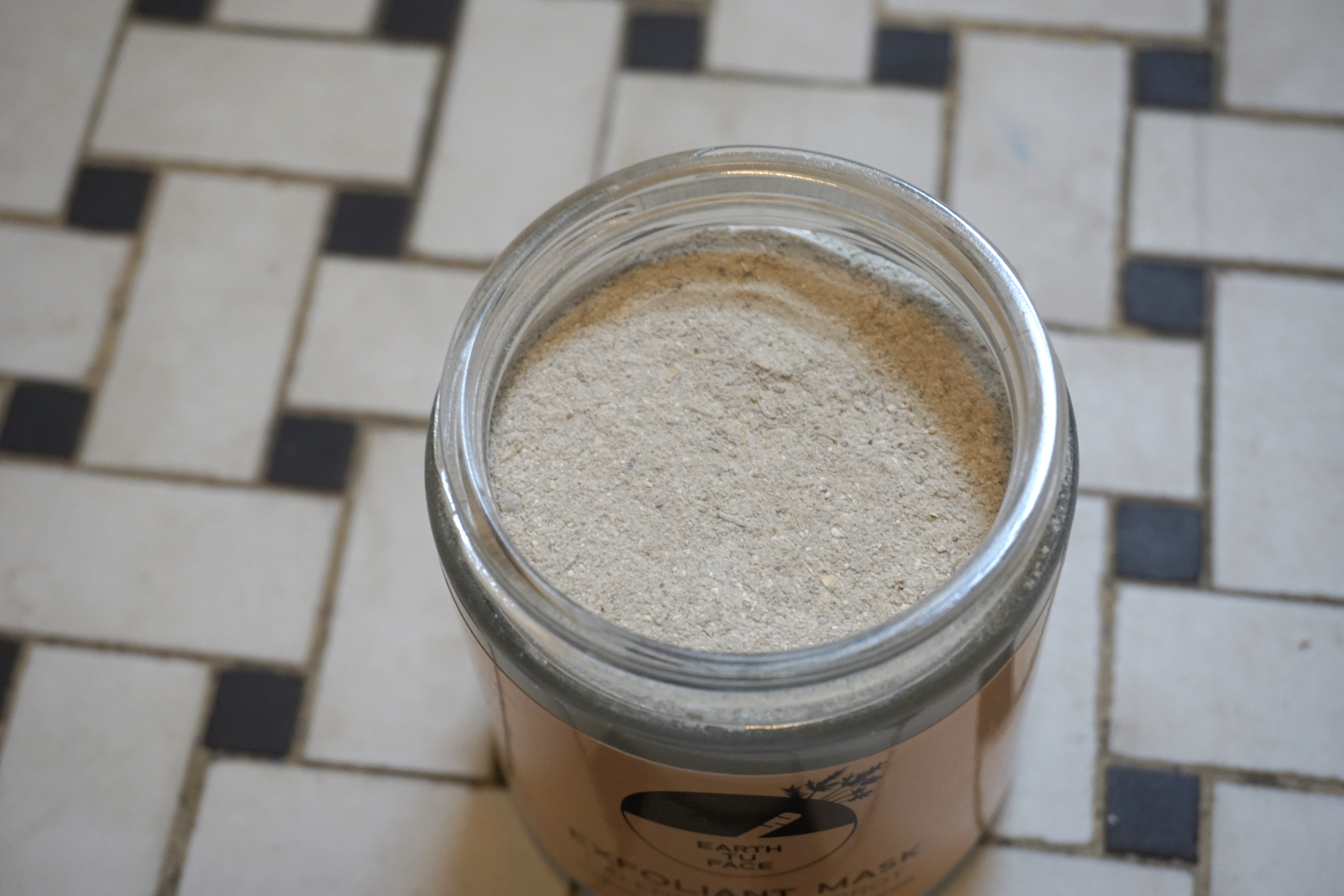 I began to use this mask a day after it was given to me. It's been about three weeks that I have been using it a few times per week. First, let me tell you- it's smells great! I love good scents. This one is more of a natural scent because of the ingredients. I mostly can smell the carrot seed and lavender. I took a teaspoon of the powder and mixed in a small bowl with a tablespoon of water. I then applied onto my face and let it sit for about ten minutes. I could feel the mask tightening and a light tingling sensation- but a good one, not at all painful. This let me know the mask was working. When I rinsed off, I used a circular motion with my fingertips- like a massage- to wash off.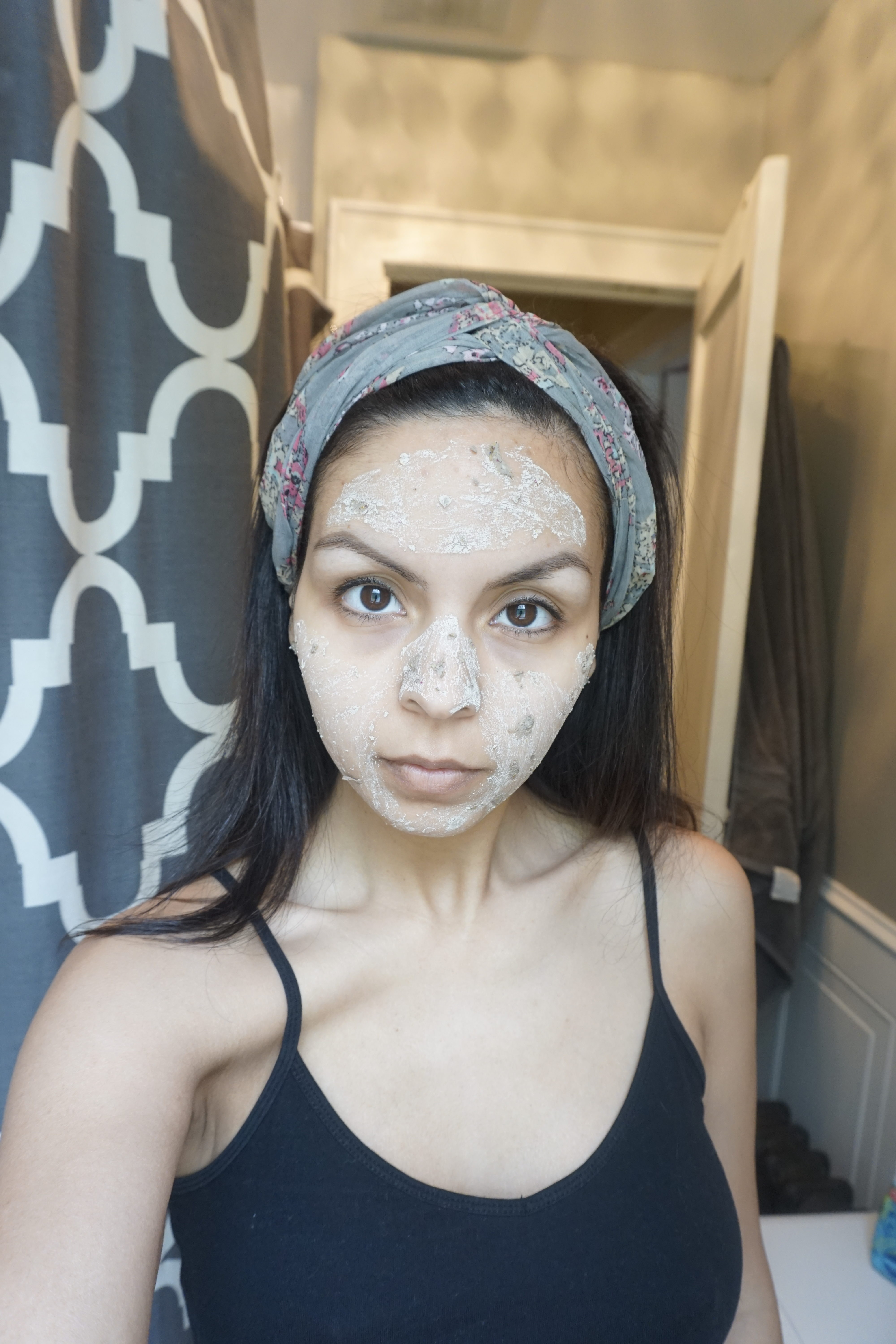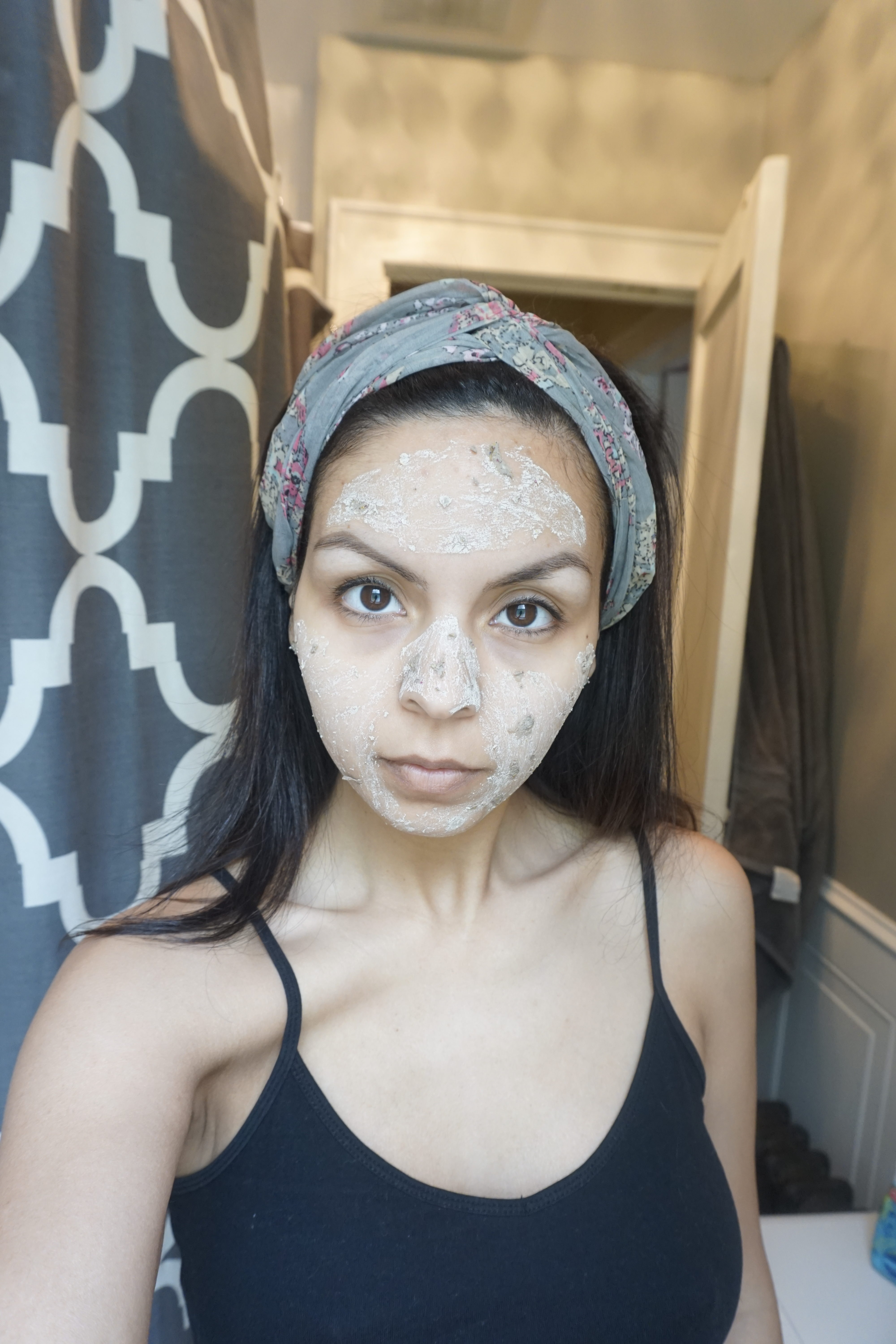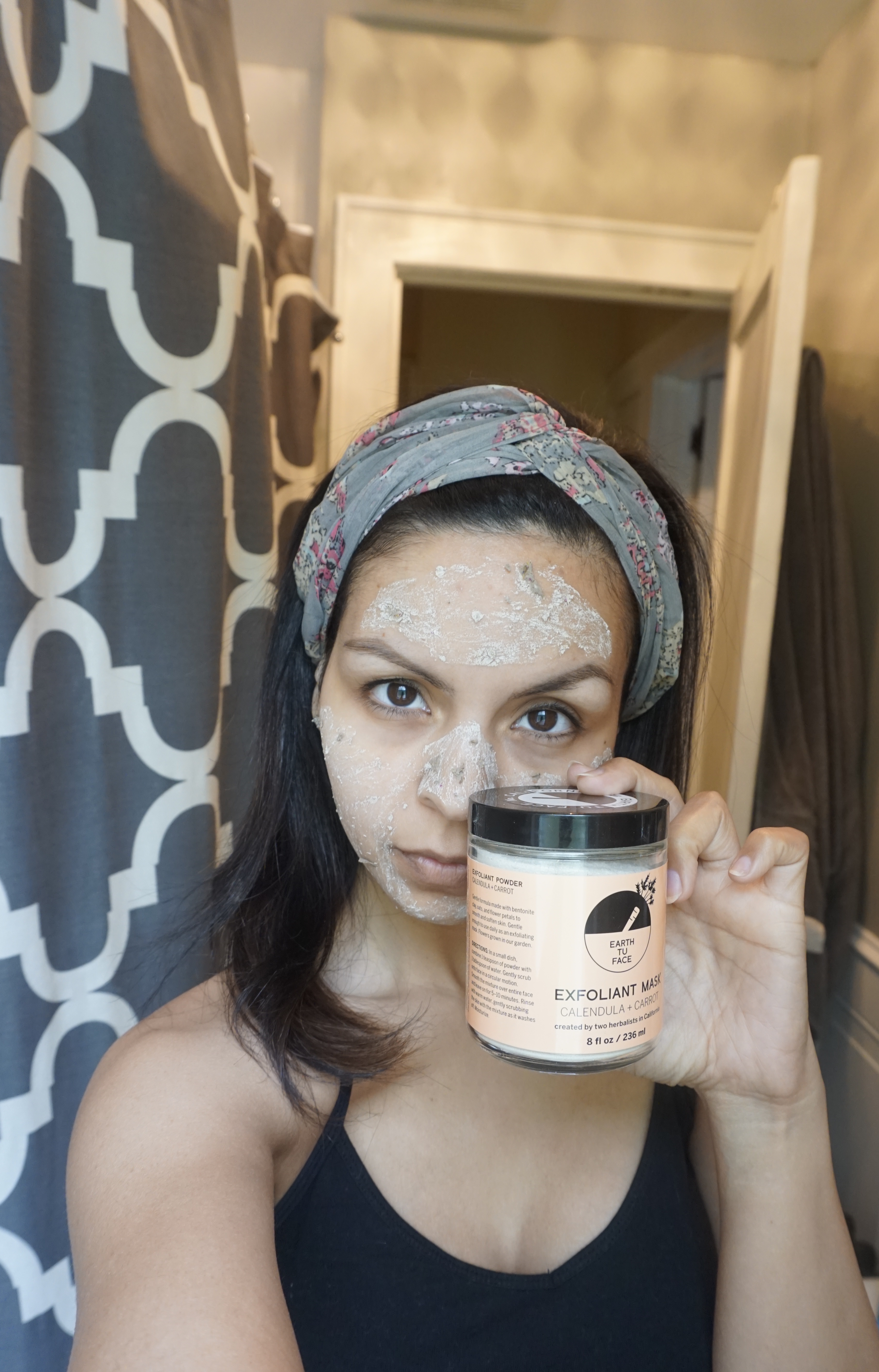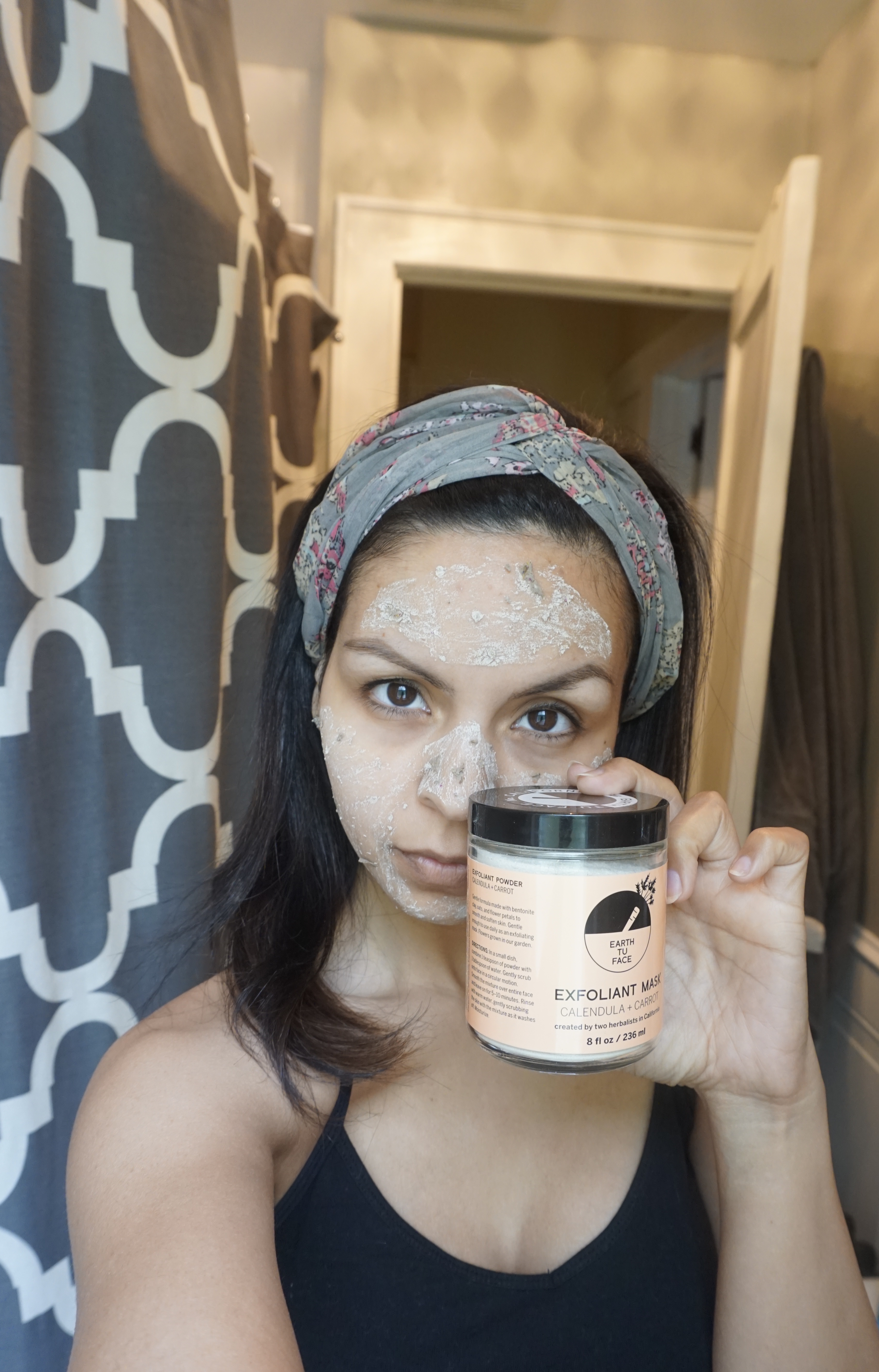 Note: these photos are from my second time using the mask- notice the glow on my skin. The next few days, I did notice improvement in my trouble area. And the best part is knowing what I was applying to my skin was natural and healthy.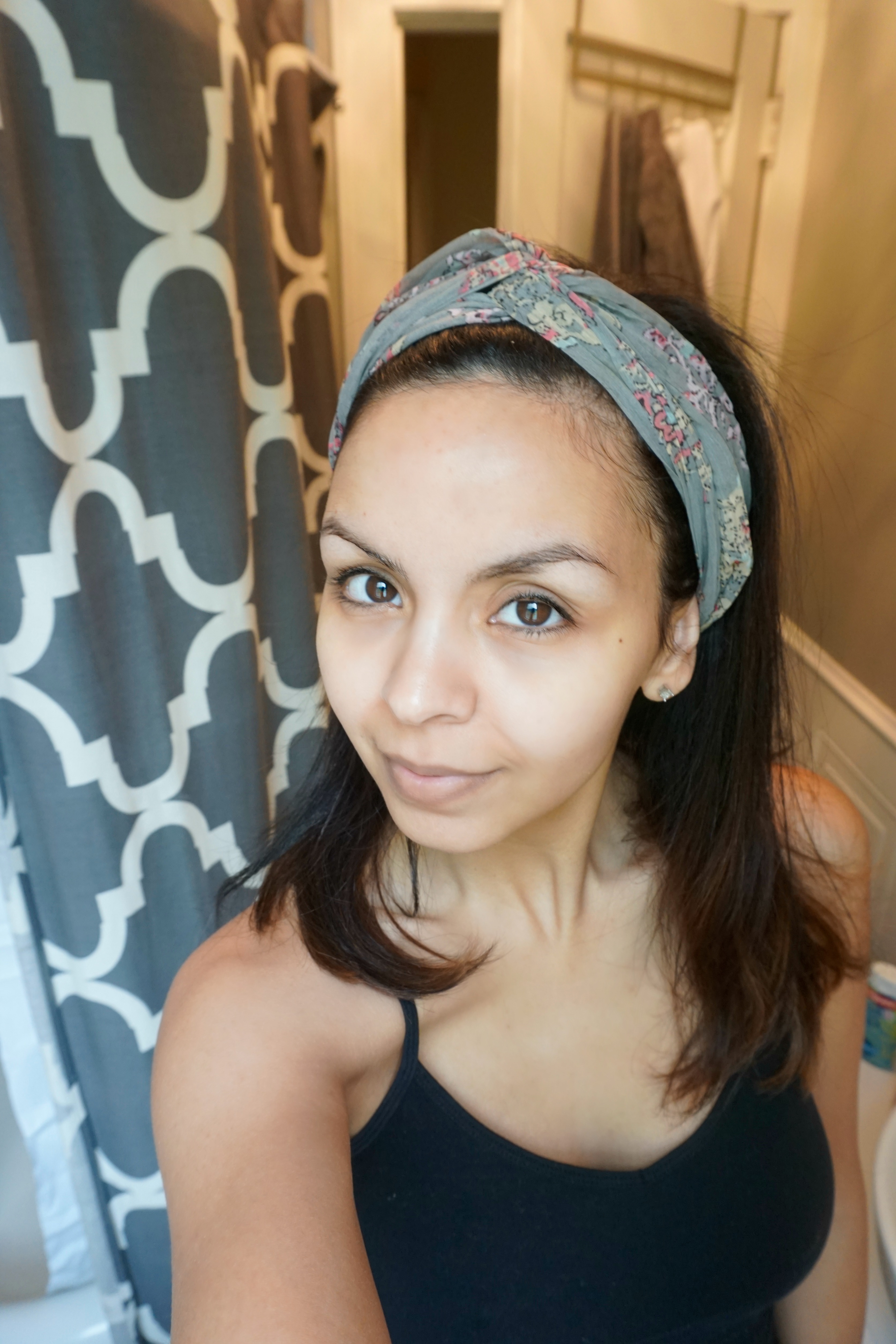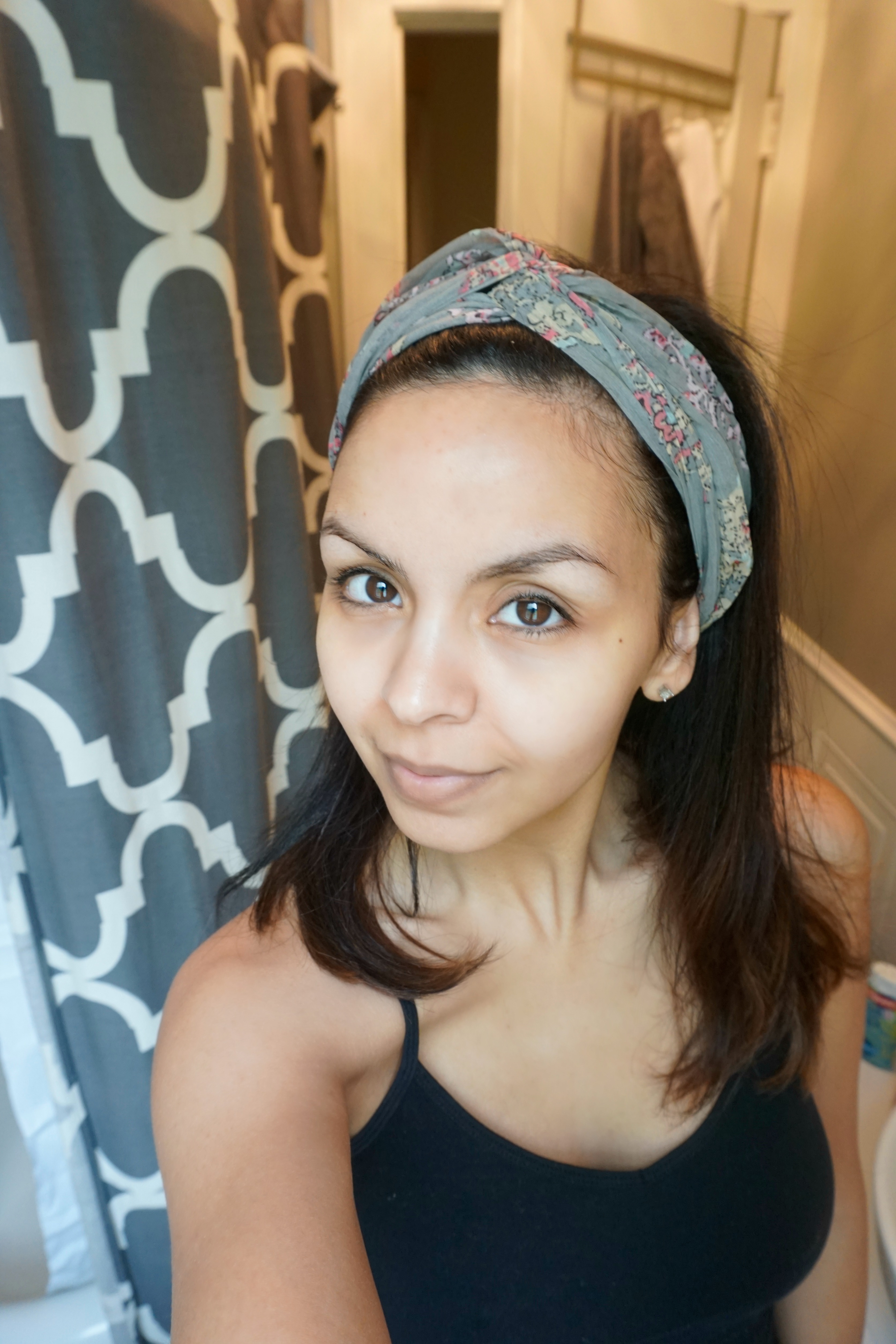 Overall, I am very happy with this mask. I would definitely recommend it to those having the same issue or similar. Got questions? Feel free to ask me in the comments or email me about this product 🙂
*I am not being paid to write this review. The product was given to me by the company. All opinions are true and my own.