People have all sorts of decorative items in their garden. Some will have decked areas while others may have pergolas and flower beds. You might even have a birdhouse or two in your garden! But, one affordable way to transform any garden is to build a backyard pond.
Now, I know what you're thinking; it'll cost a fortune to get that done, right? The good news is you can do the work yourself and save your hard earned cash. And the even better news is that anyone can build a pond – even YOU!
Once you start following the steps on how to get started, it will shock you to learn just how easy it all is! Without any further ado, here's what you need to know to get started:
Choose a suitable location
The first thing you need to do, and perhaps the most obvious one, is to find a place for your new pond. I don't recommend putting your pond right next to some fencing. That's because the structural integrity of it might get affected.
Once you've selected your perfect pond location, the next step is to mark it out. You can create an outline using some garden hose, for example. Or you could let your inner graffiti artist out and spray a border on the grass.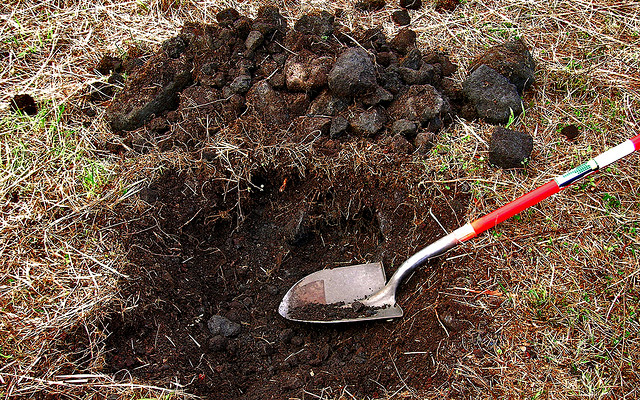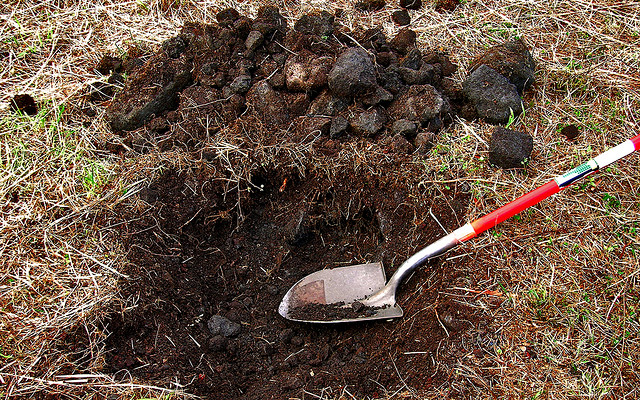 Start digging
The next step is to get your shovel and start digging! If you're building a large pond, you may need to hire a digger. Otherwise, it could take you a long time to dig all the dirt out by hand!
Make sure that you dig both a shallow and a deep end in your pond. If you're installing a pump, be sure to dig a trench for the pipework for that.
For extra deep ponds, you should consider buying some bulkhead material. In essence, these supports get used for retaining walls in gardens and man-made lakes.
Lay down the pond liner
All ponds should have a protective liner installed before they get filled with water. The liner stops things from the ground affecting your pond, and it helps to keep in the water too.
Pond liner is inexpensive, so be sure to get more than you need. Otherwise, you'll have to make an extra trip to the hardware store!
Secure the liner
The next step is to think of how to secure the liner to the ground. Most people use bricks and rocks to do so. Of course, you should make sure to use concrete so that those bricks and rocks don't move.
Wait around 24 hours for the concrete to set before you continue building your pond.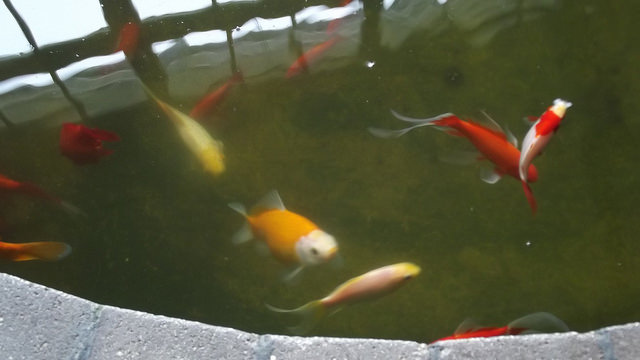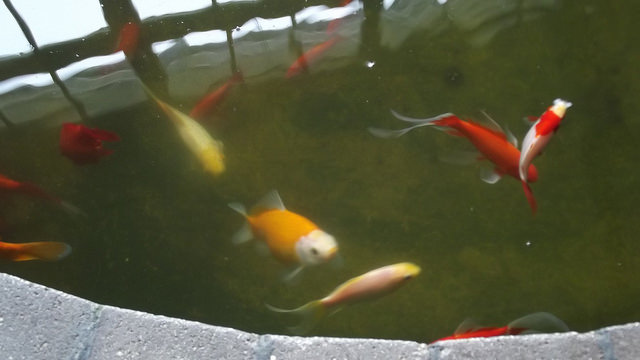 Install the pump and fill the pond with water
You're at the home stretch now! The next step is to install your water pump and fill the pond up. Once you've done that, you can put some decorative rocks in and around the pond. In a nutshell, you are creating a rock border for your pond.
Why is that essential? Rocks are useful for keeping algae at bay, especially when you have koi in your pond. Good luck!
*This is a guest post written by Sam Gatt