Liana loves dressing up for school. She asks me to help pick an outfit every night before school and takes it very seriously. I admit at times, I don't feel very much up to it but then I look at her little face and think that the fact she looks to me for help on this does mean a lot. She looks to me for fashion approval which is nice because it means she looks up to me. So, we put stuff together and she takes charge of adding the accessories- even requests a certain hair style to complete the look.
One of her absolute favorite styles is the cool uniform look. See, she used to attend private school where uniforms and strict dress codes were mandatory. So when we moved and made the switch to public, her favorite thing was dressing up for school. I think the whole uniform with a twist is just her way of rebelling a little in a fashionable way against those old uniforms.
I call this #OOTD "too cool for school." I've said that to her many times at pick up after school because she is the only one who comes out with a different pair of shades every day. Sometimes with a hat or scarf, too. It's just too cute I can squish her (but I wait until we get to the car, of course).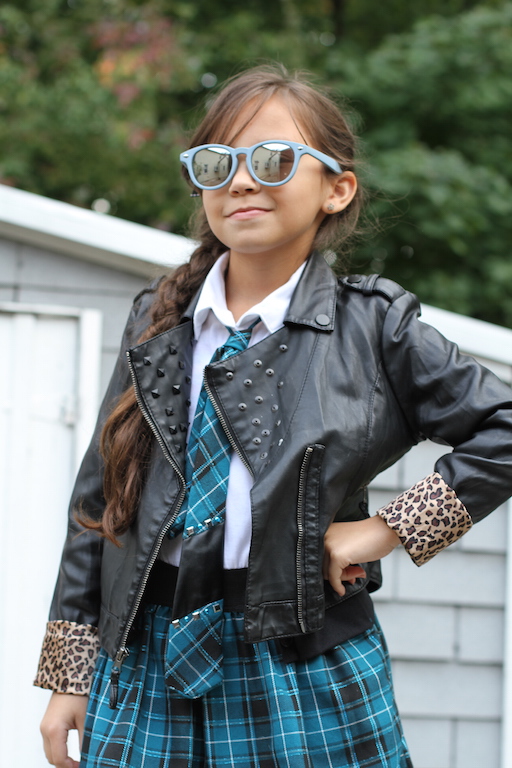 This look is also the perfect example of a fashion friendly budget. The jacket we picked up at Macy's last year and it was under $25. The sunnies are from Five Below and the dress my mom bought her from Sears, also under $25.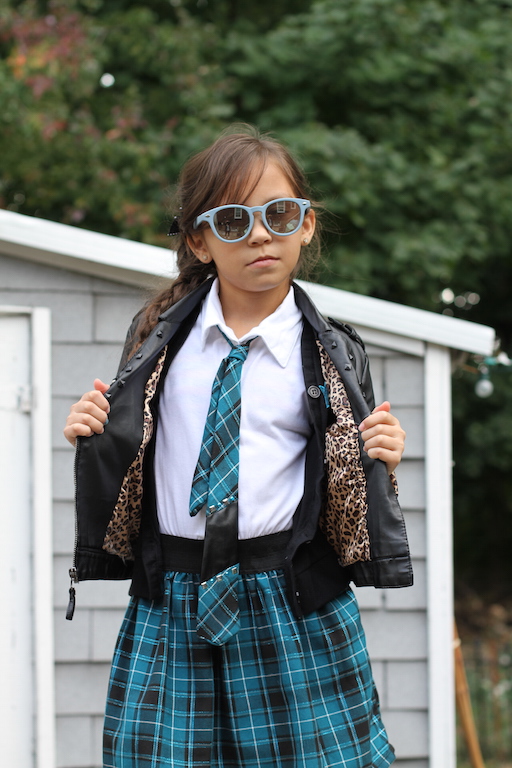 These type of dresses are great because you really just throw them on and you're dressed. The tie, cardigan, top and skirt are all attached.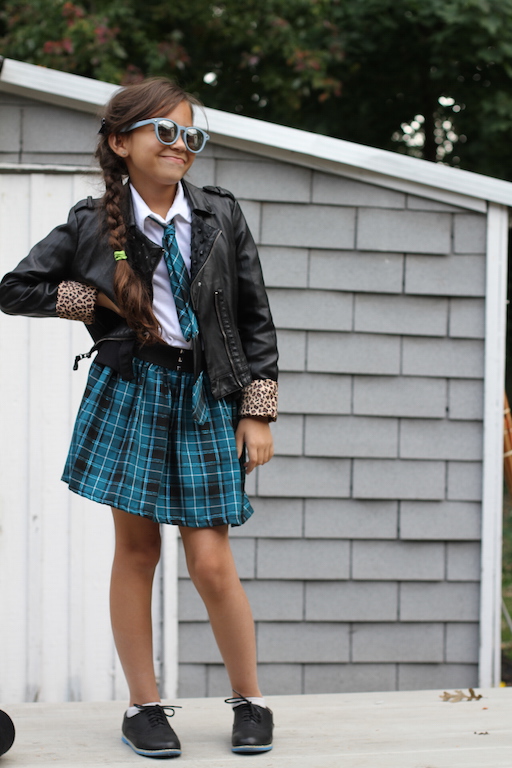 The shoes are from Burlington Coat Factory. She found them on sale while shopping with her grandma, under $10!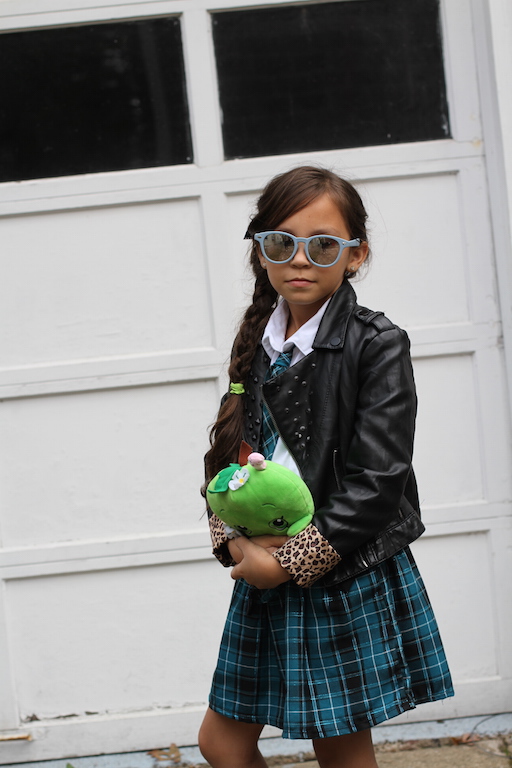 And every cool kid needs to take an apple to school, right? How about a Shopkin apple instead, like Apple Blossom! If you're kid is anything like mine, they probably have a fascination with Shopkins. Liana loves her Shopkins plush because she can stuff it in her backpack, take it to school or to her grandparents house. It's soft and just big enough to cuddle with. Come to think of it, lately,  Apple Blossom has been tagging along a lot lately.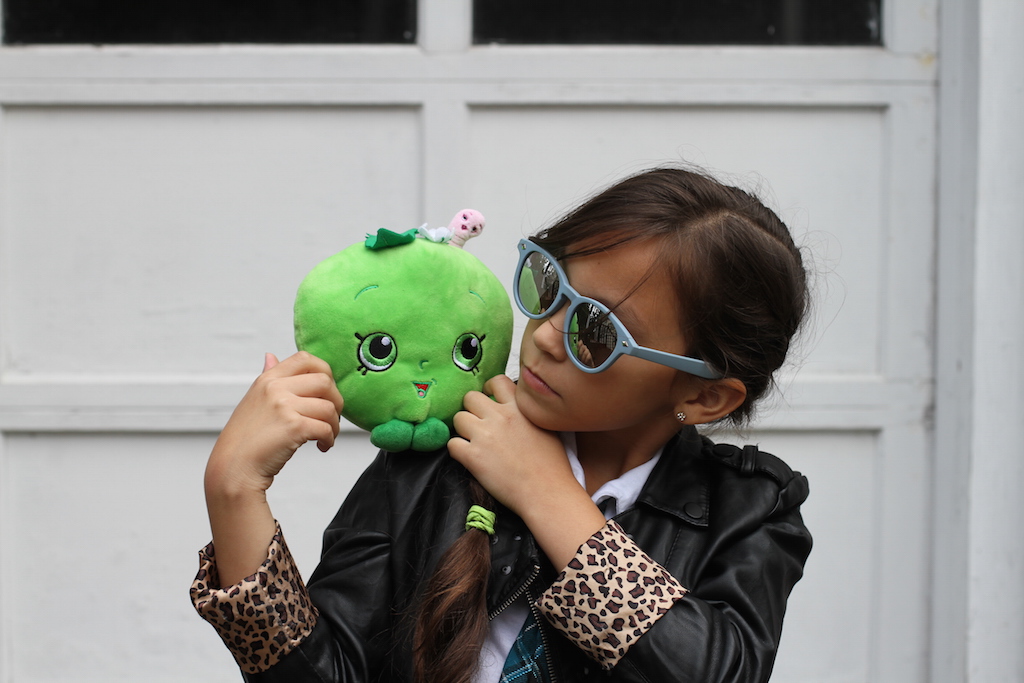 The Shopkin plush toys are about 8 inches big and are sold from $7 and up online. They're perfect for little Shopkin lovers and make for great gifts, too.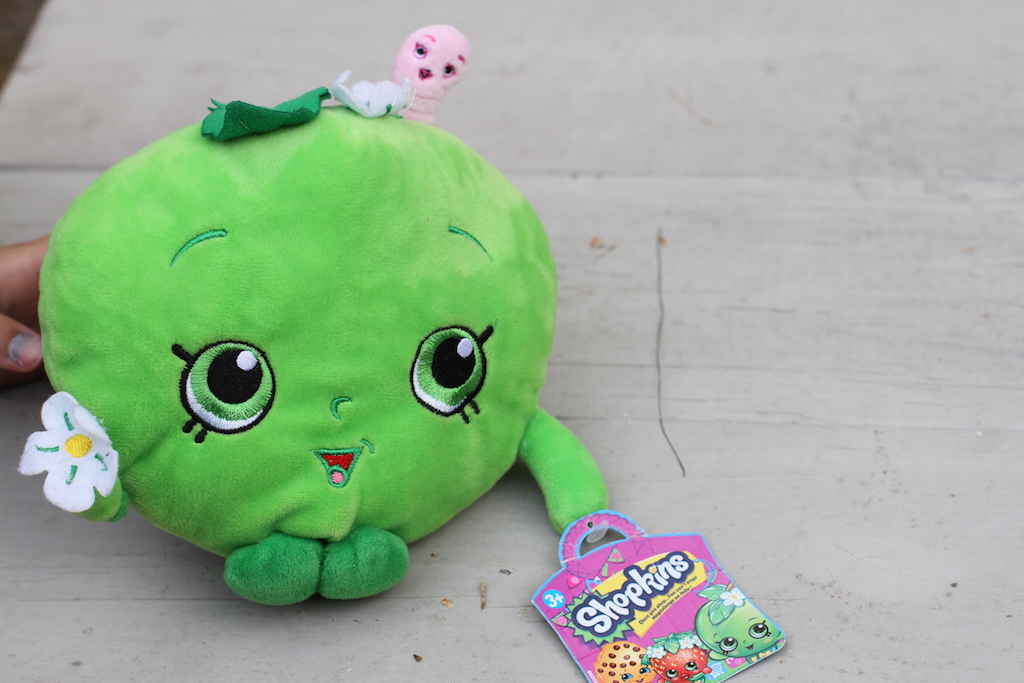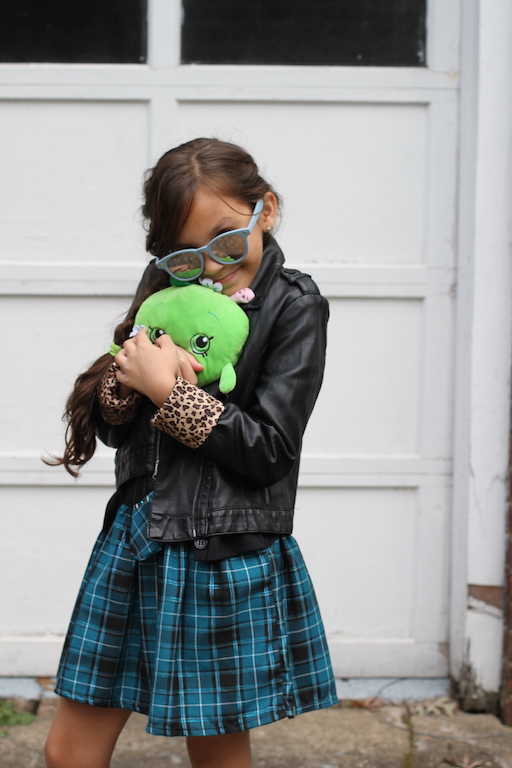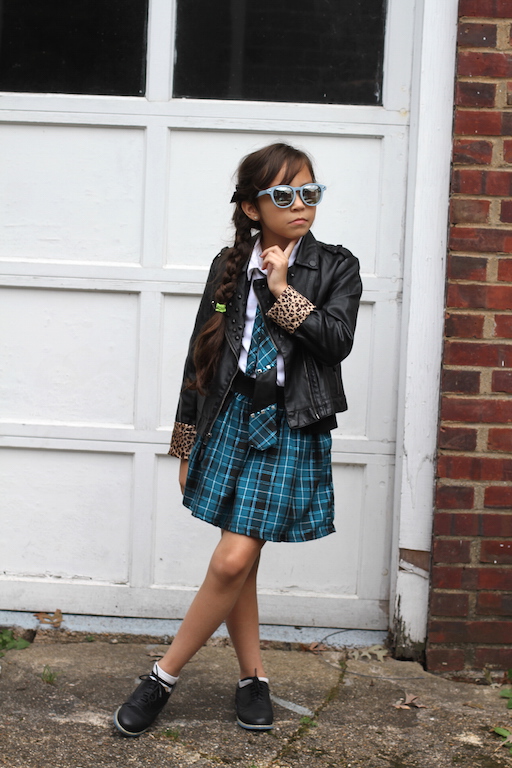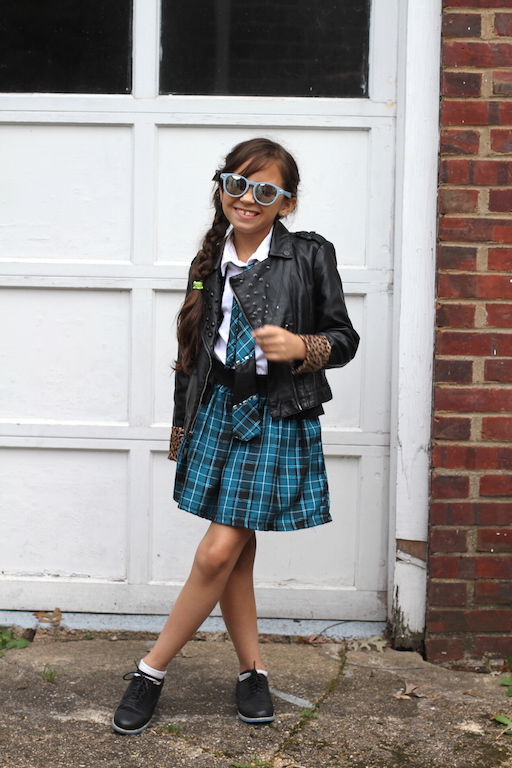 "Imagine with all your mind,
Believe with all your heart, 
Achieve with all your might."  
~anonymous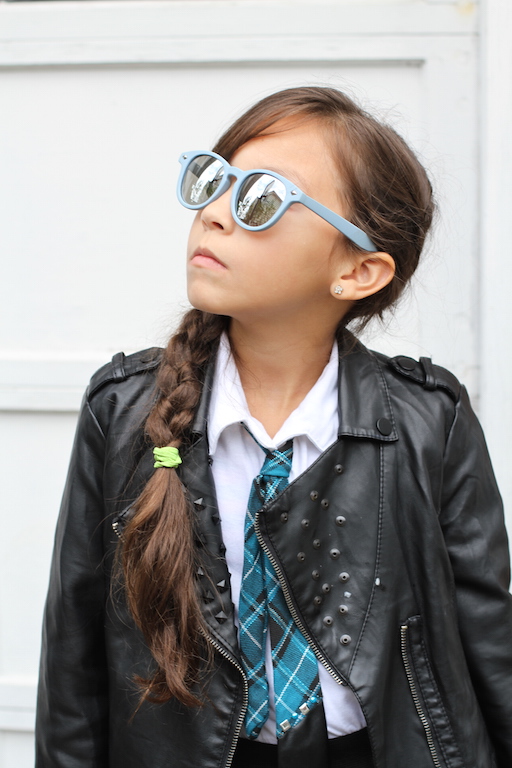 #minifashionista
*This was not a sponsored post. Liana was sent the Shopkin plush doll to review. All opinions are true and honest.