We're officially into the holiday season! Yep, holiday songs, decorations and festivities are everywhere. For me, my favorite part of it all is dressing up and getting to spend more time with my little family. Honestly, I dress up my little one more than myself. I don't normally go all glitz and glam but more prim and proper. However, this year I got to have a little fun with the Fiesta skirt, a tulle skirt collection by NJ based designer Milagros Designs. Their skirts are super cute and perfect for any occasion. Did I mention they make you feel as pretty as a princess? Seriously though, they have that effect on a girl.
I went with the blue color since it's one of my fav hues, and dressed it up with the perfect white and silver sequined crop top I scored at Marshall's for only $10! And the shoes are from Victoria's Secret (super comfy I have to add which is every mom's dream for the holidays- wear cute shoes and be able to survive the night in them).
I call this look, Blue Christmas (for very obvious reasons). It was a very chilly evening but we managed to get a couple of good shots before the sun went down. Check out the sunset in the last photos below. The beautiful castle behind me is Kip's castle , a very popular park in New Jersey and quite magical, too.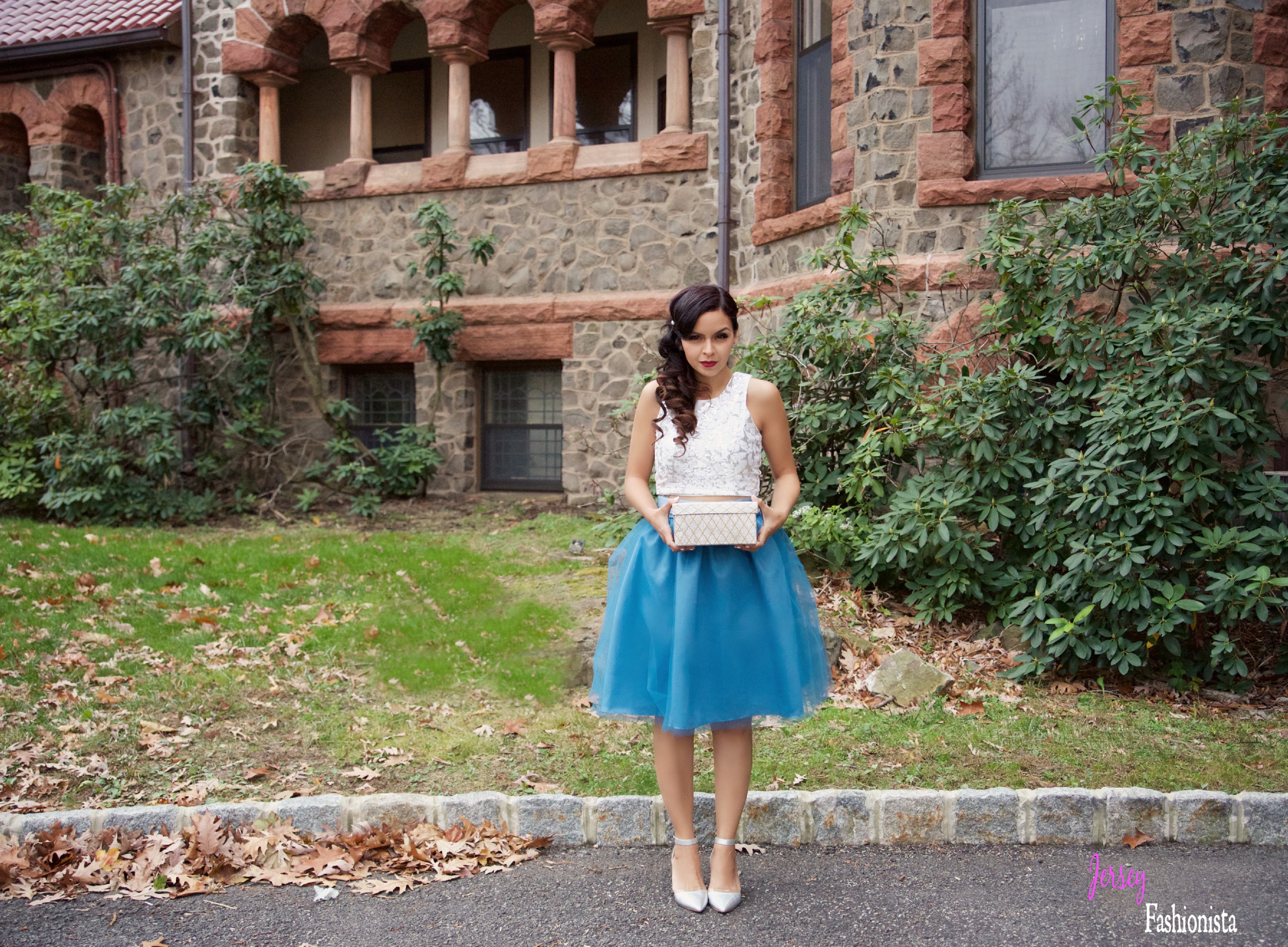 This photoshoot was lots of fun (but cold!). I got to collab with hair artist, Monique of Lyfestyles by D who topped my look with a gorgeous hair do. As you know, I chopped my locks this year but she added in extensions and romantic curls to the side. Everything came together flawlessly. Monique definitely knows her stuff and she was great to work with, too.
I did my own make up and if you're wondering what shade of lipstick I went with, it's by one of my favorite make up lines, Besame cosmetics in Red Velvet (which is the same shade used by Agent Carter in the mini series!). For my mani, I used I'm with the Band and French White Creme .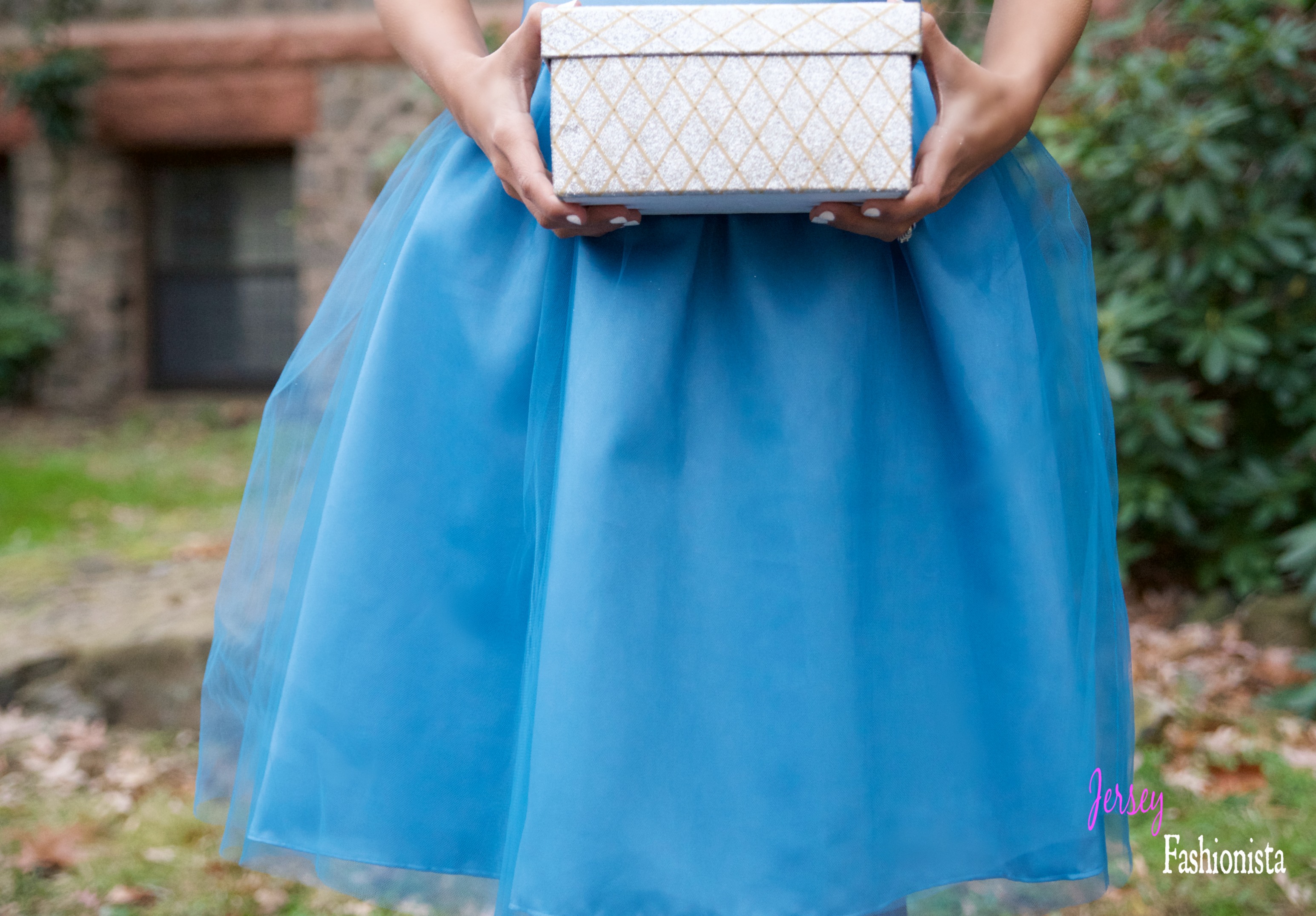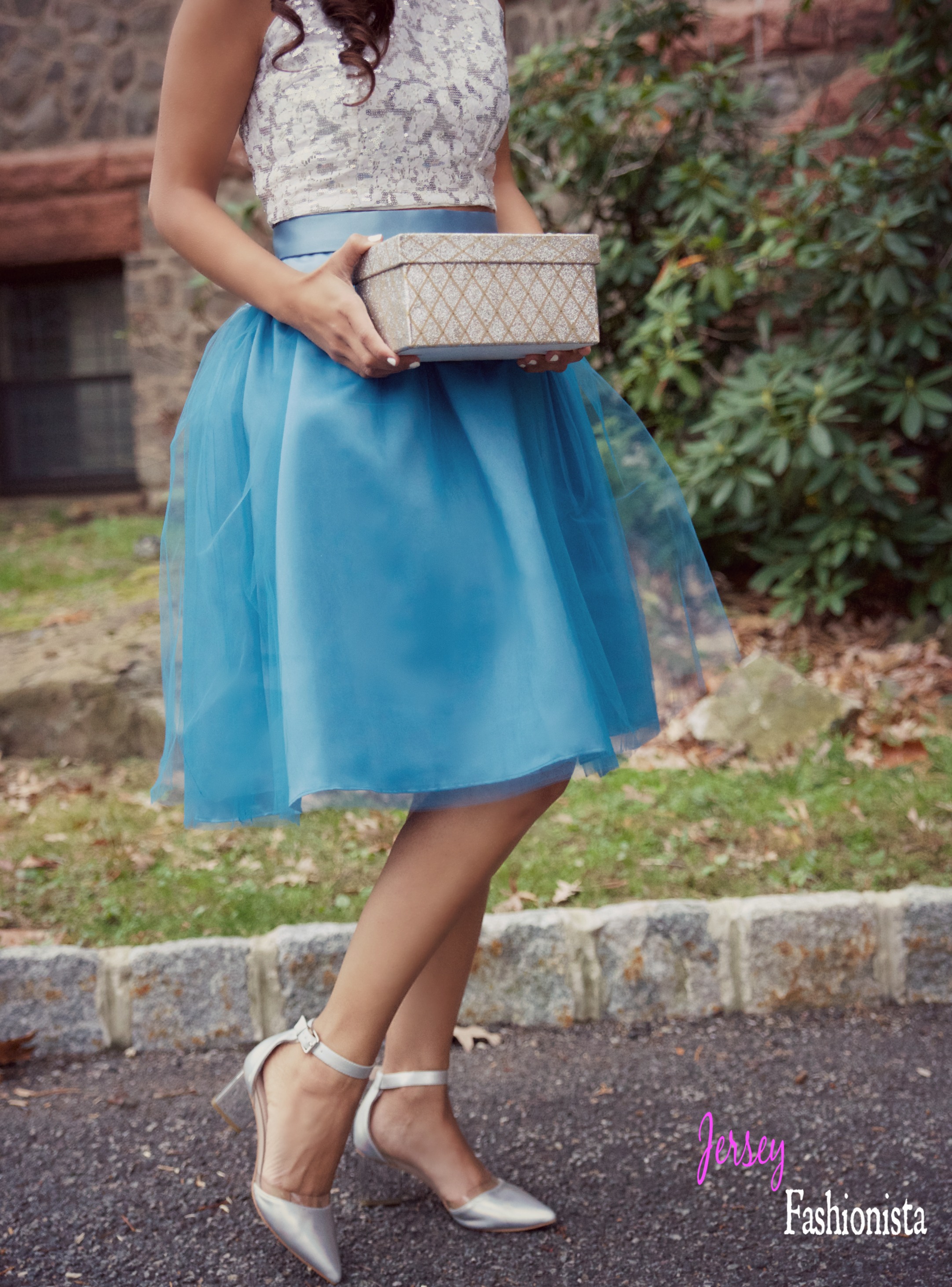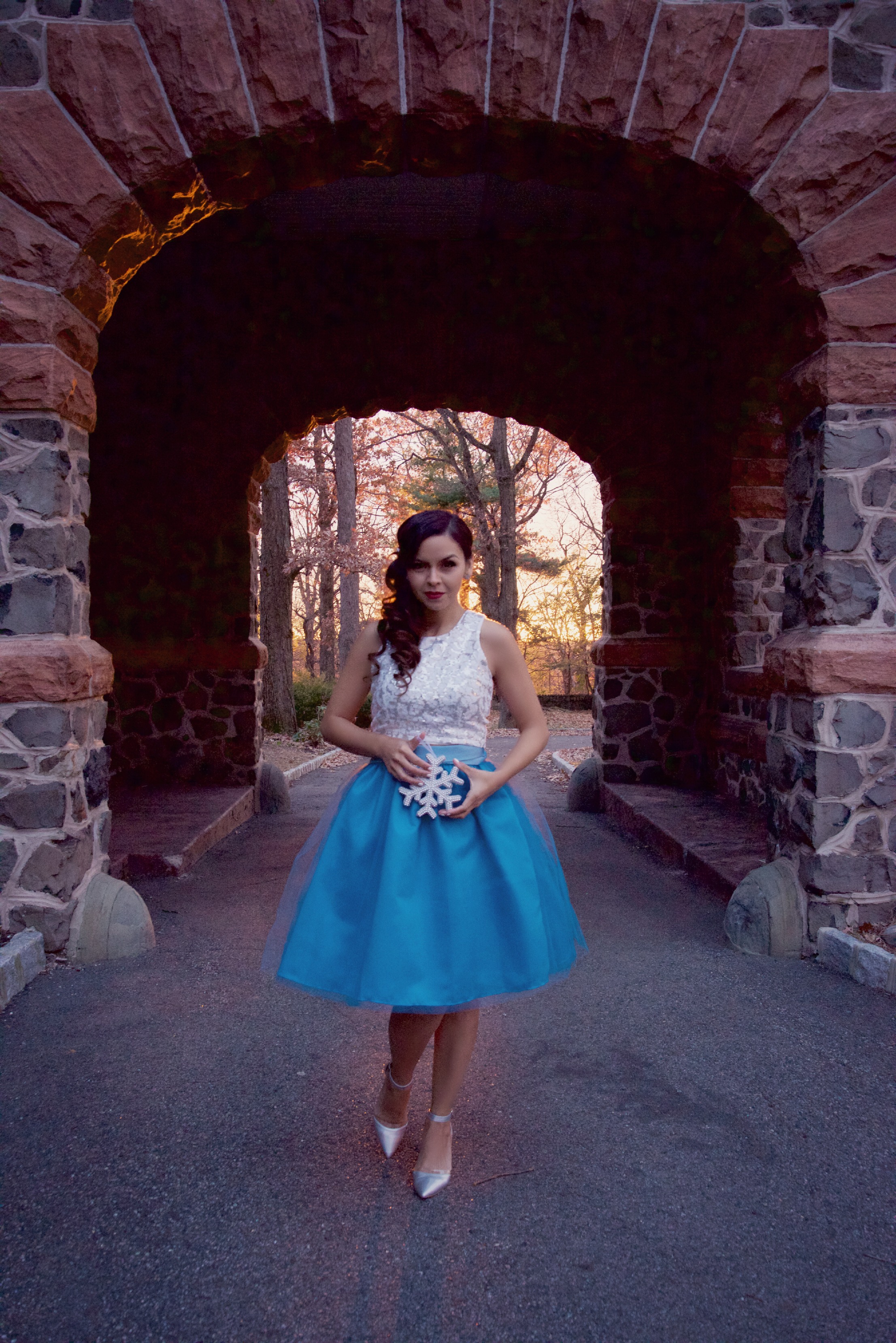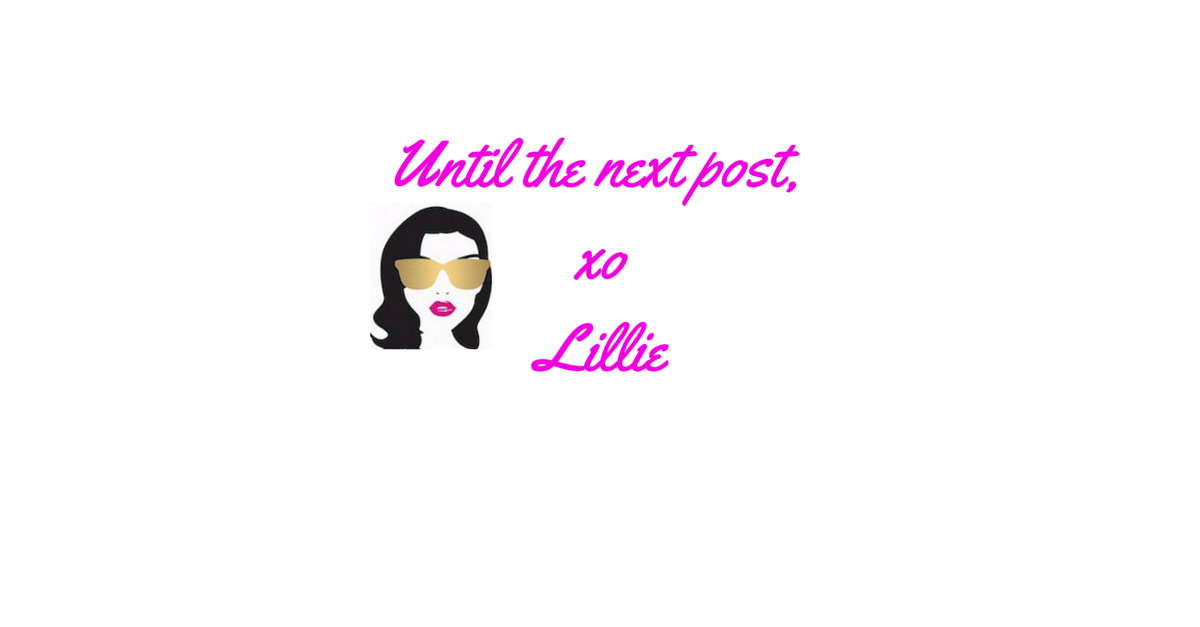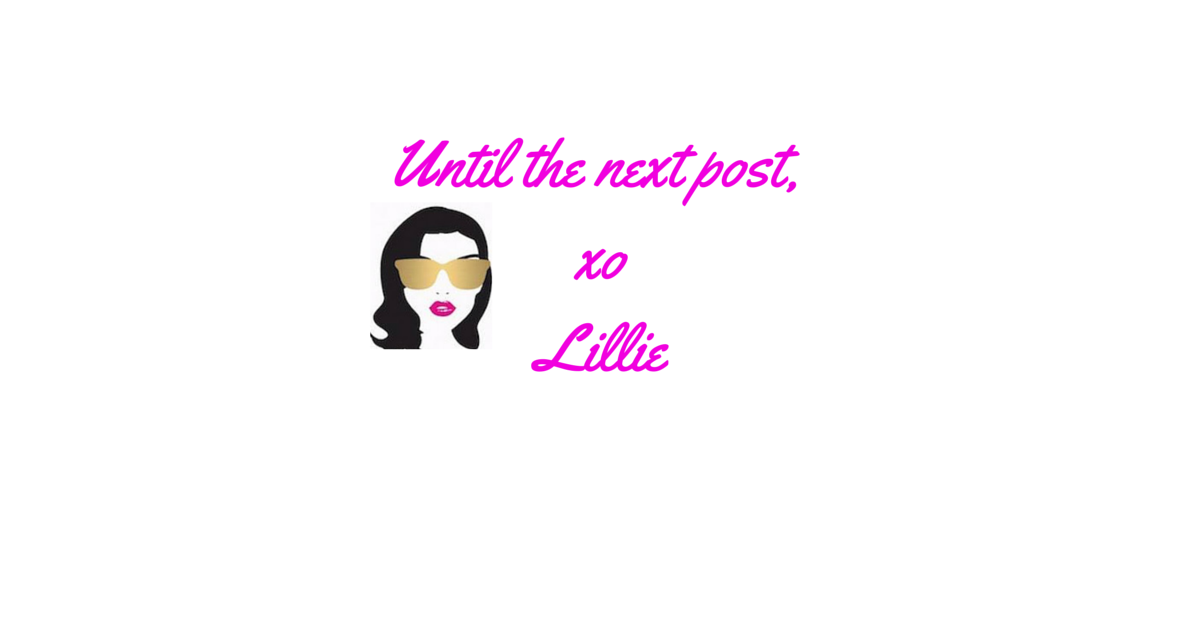 PC: Dave Riboul