I love holiday collections when it comes to the make up world. Beauty Addicts is a brand I came across when attending the Make Up Show this year and I have loved it ever since. The quality is amazing and the prices are affordable, too. And they are based in New Jersey.
The company recently sent me their Holiday Glam collection which includes eye shadow quad Seduce, lipstick in Femme Fatale, lip gloss in Hollywood, and mascara in Show Off. I have to say I love the whole collection. Here's why…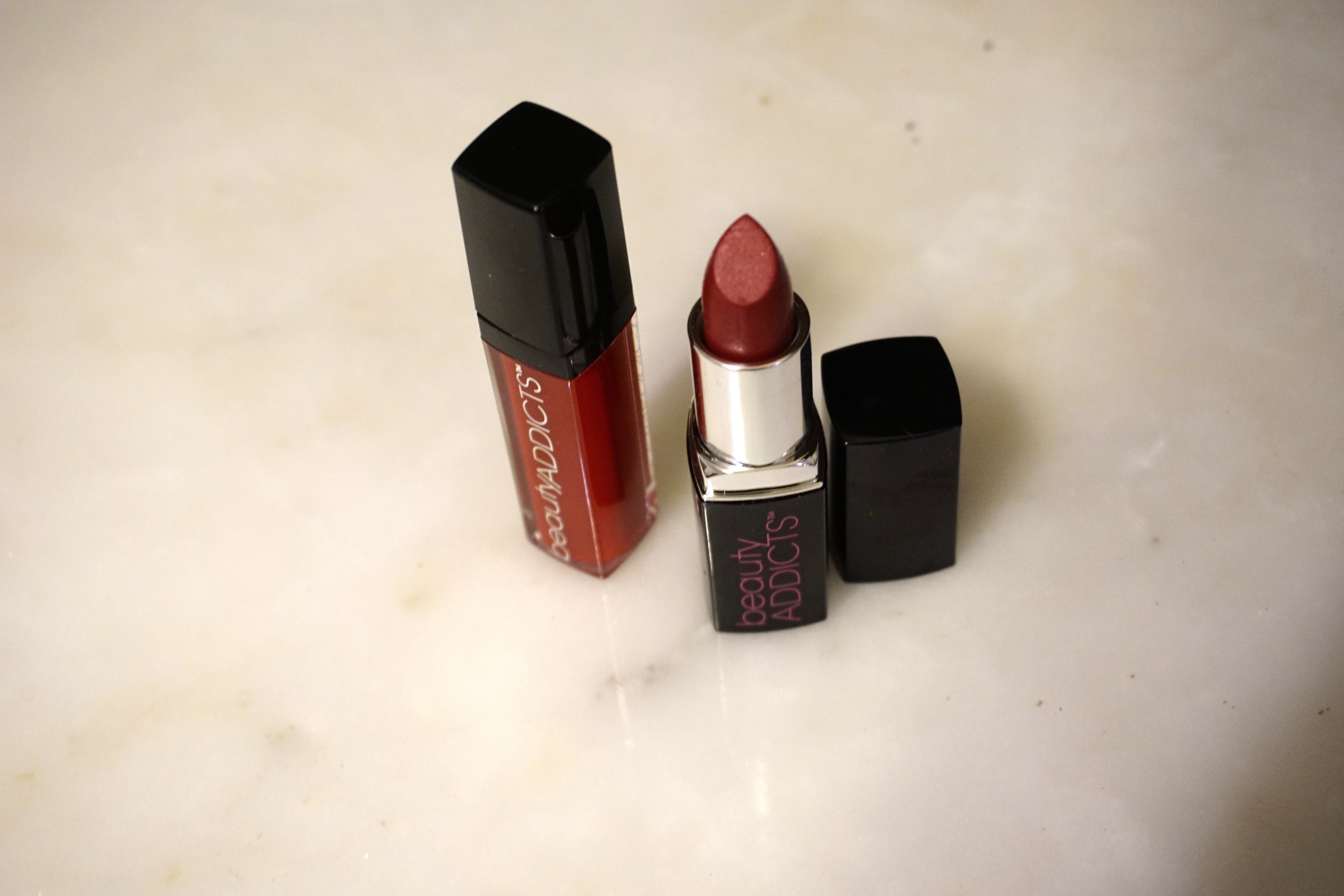 This daring duo is seriously seductive when combined. The lipstick moisturizes and for me that's a plus since I tend to get dry lips. It has ingredients like Shea butter, Jojoba oil and Vitamin E to help. The lipgloss isn't sticky- it's soft, smells good and leaves you with a high shine.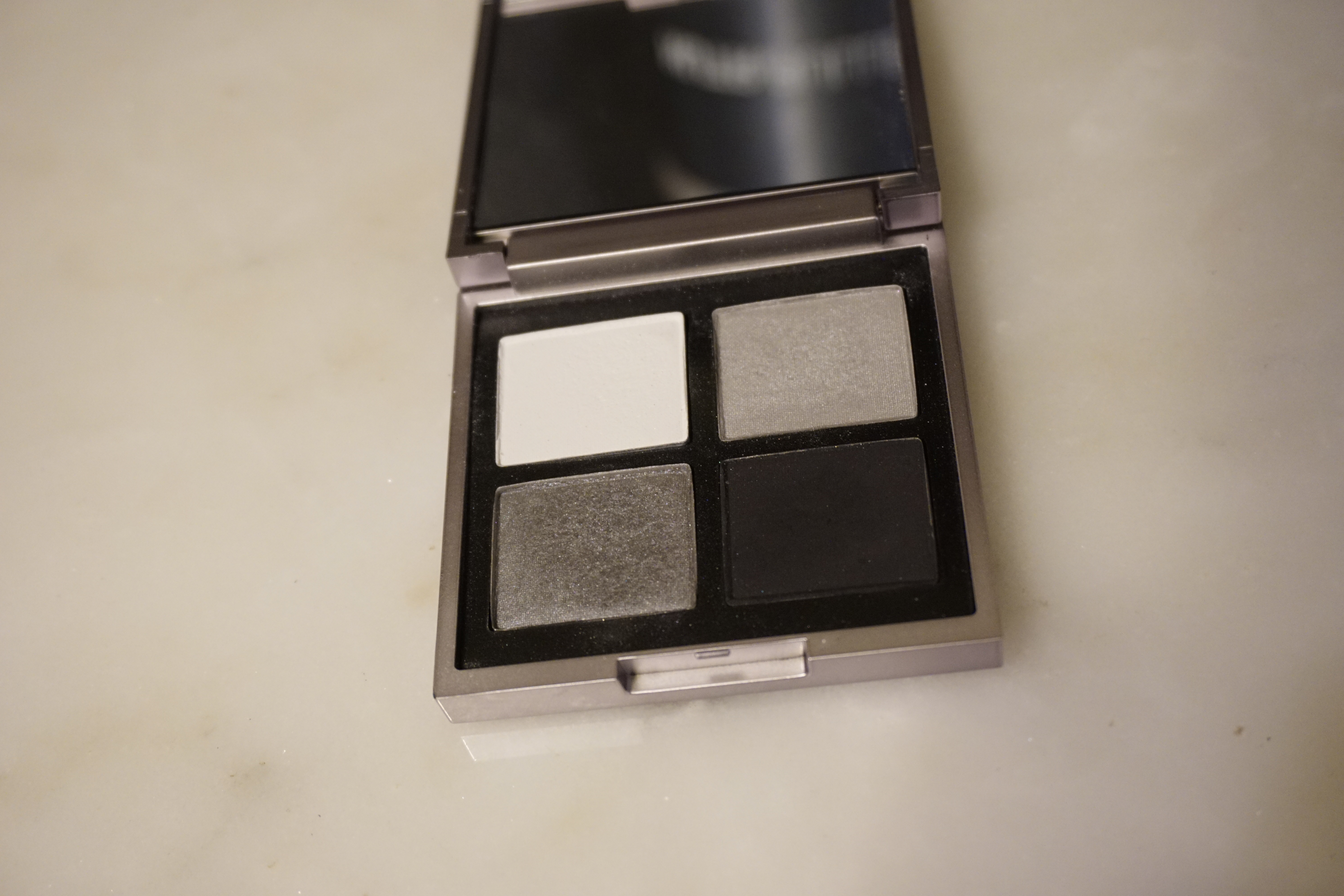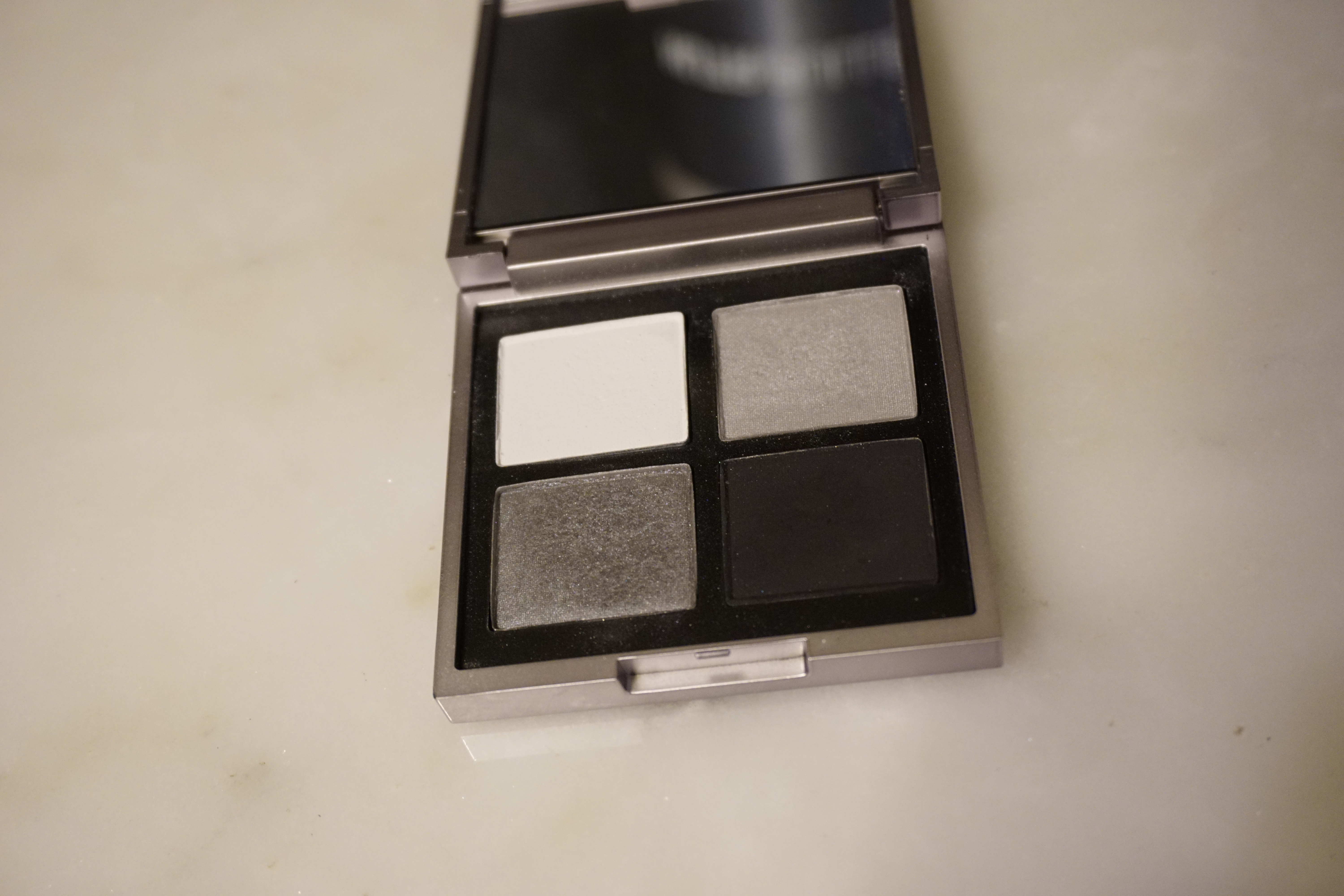 These shadows are highly pigmented which I love. A little goes a long way. The colors combined look amazing and it stays put all night.
Here are the colors swatches below.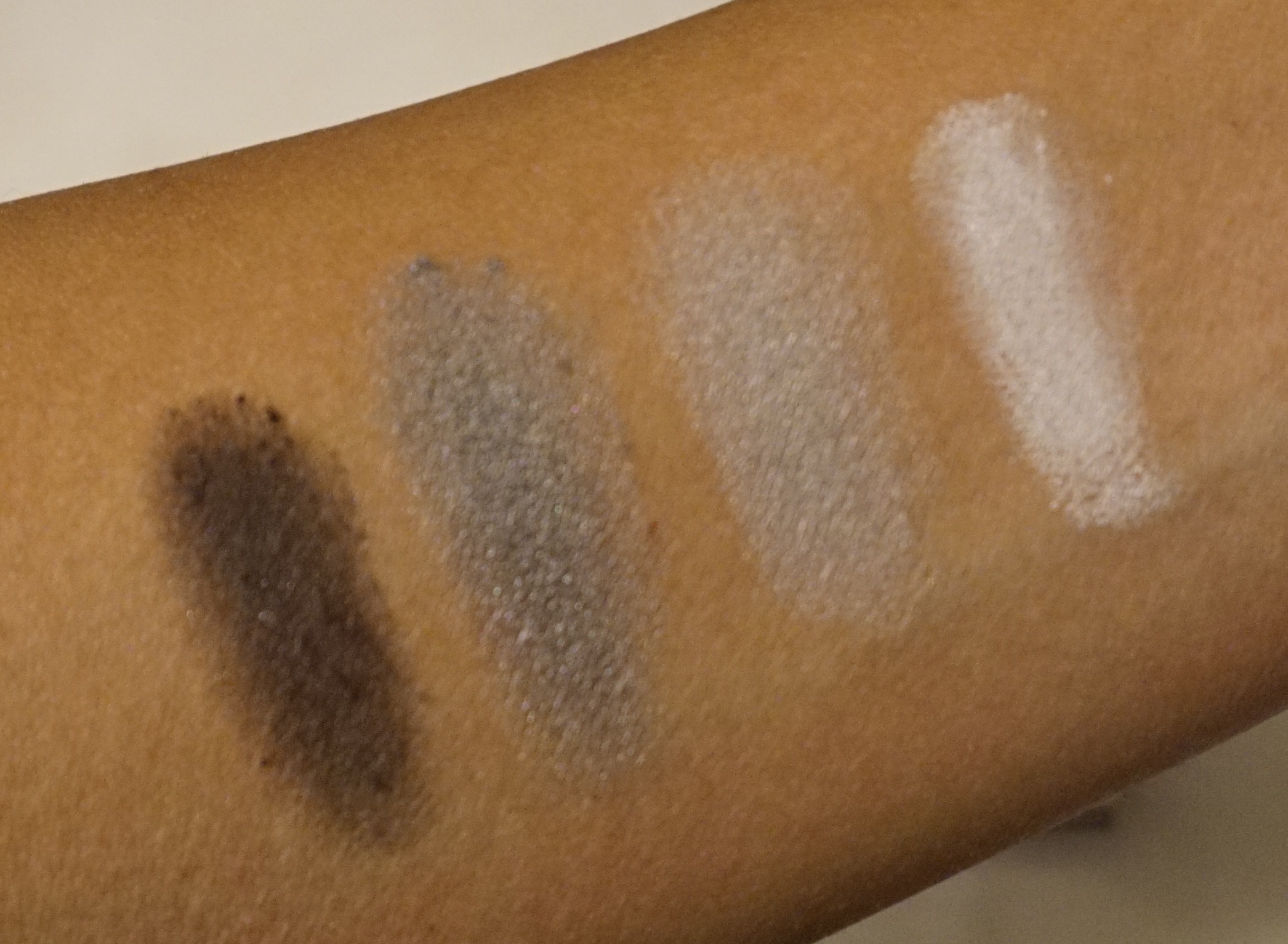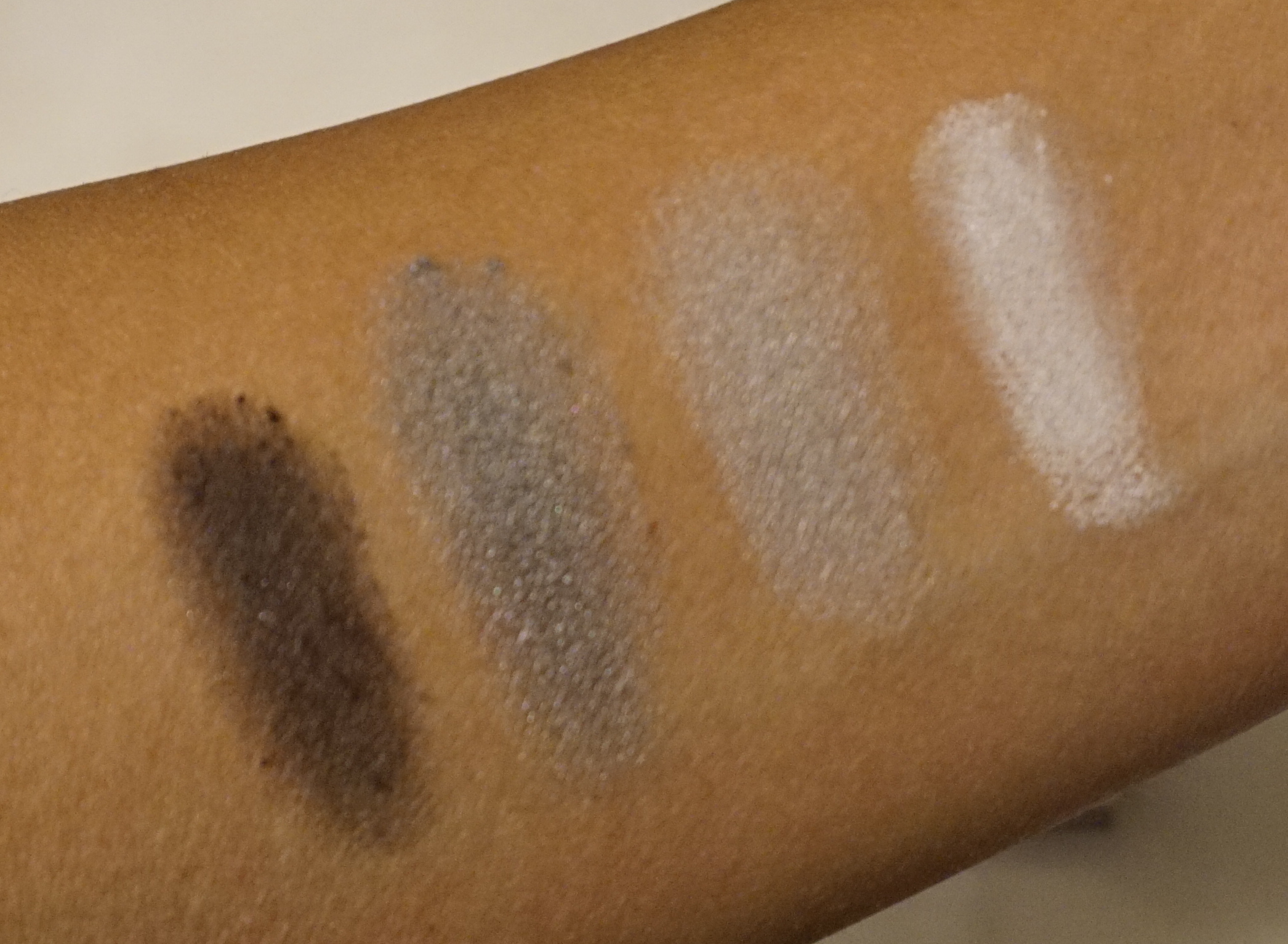 And last but not least, Show Off which has been my go to mascara for over six months now. This baby makes your lashes really pop- no lashes needed. It is a little wet when you apply and you have to give it a second to dry but once it does, it looks so good. The mascara formula gives you volume, length and curl with Argan Oil to help condition and lengthen.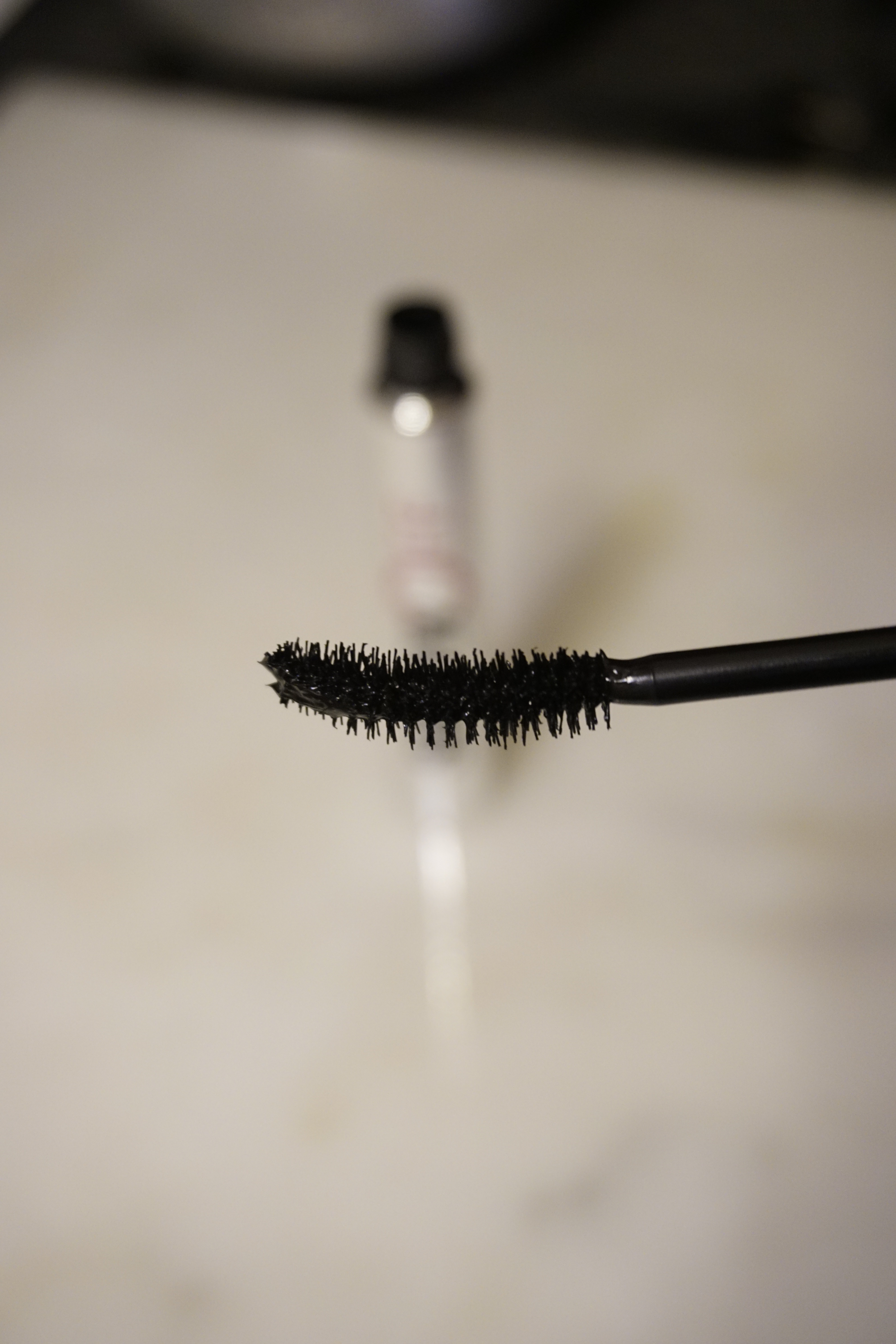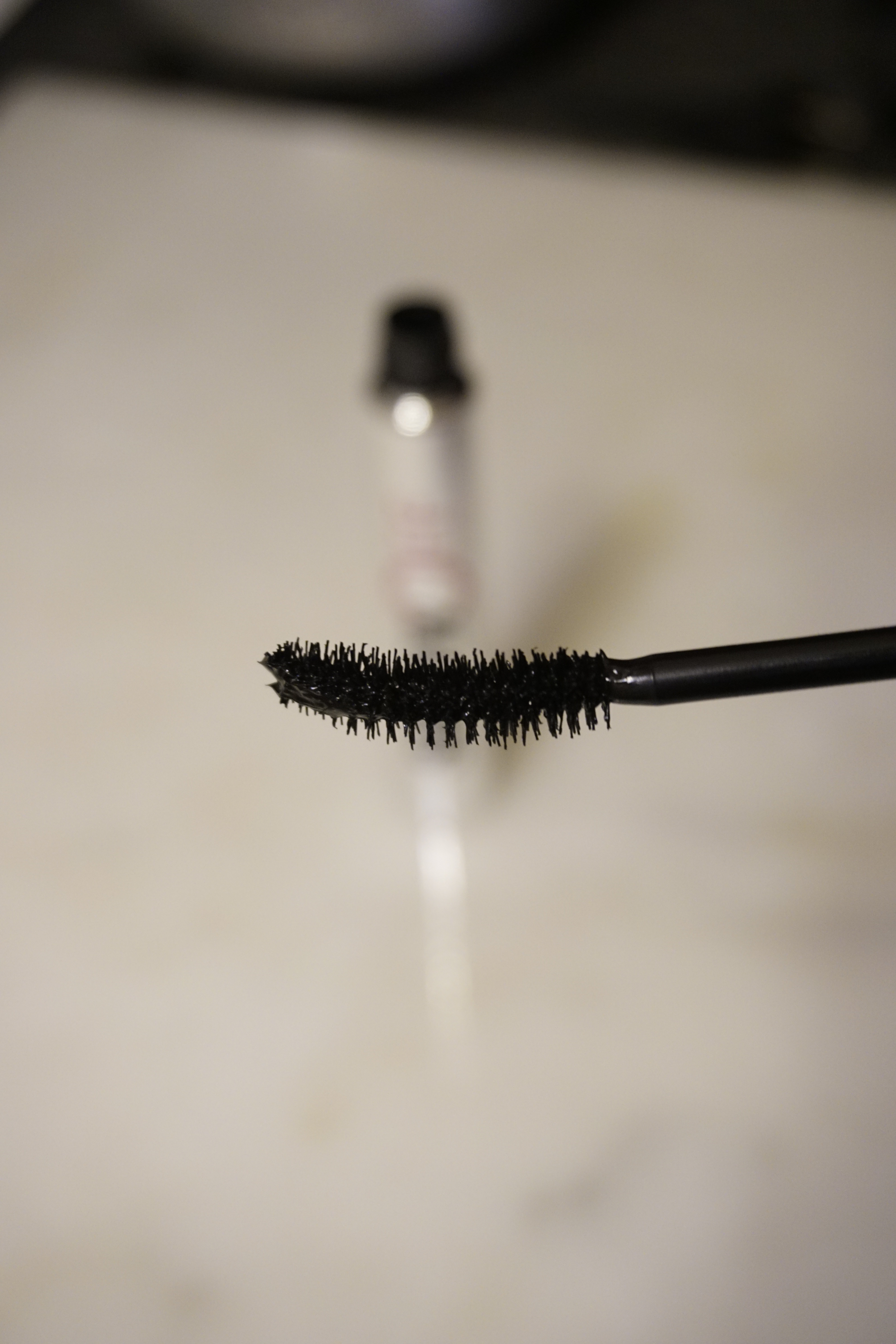 So, I'm sure you want to see what this stuff looks like on, right? No problema! Watch me get ready using the Make Up Addicts Seduce collection. I know it's a long video so if you don't have much time, skip towards the end where you'll see me use all of the products mentioned in this post.
Hope you like the video and this review and let me know your thoughts below!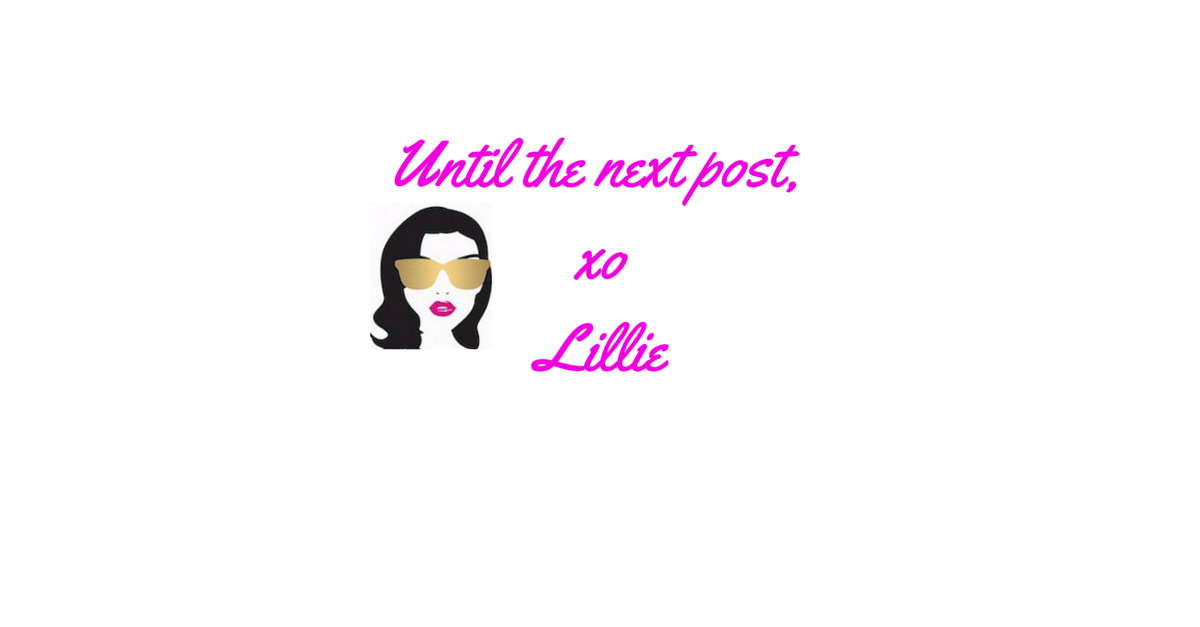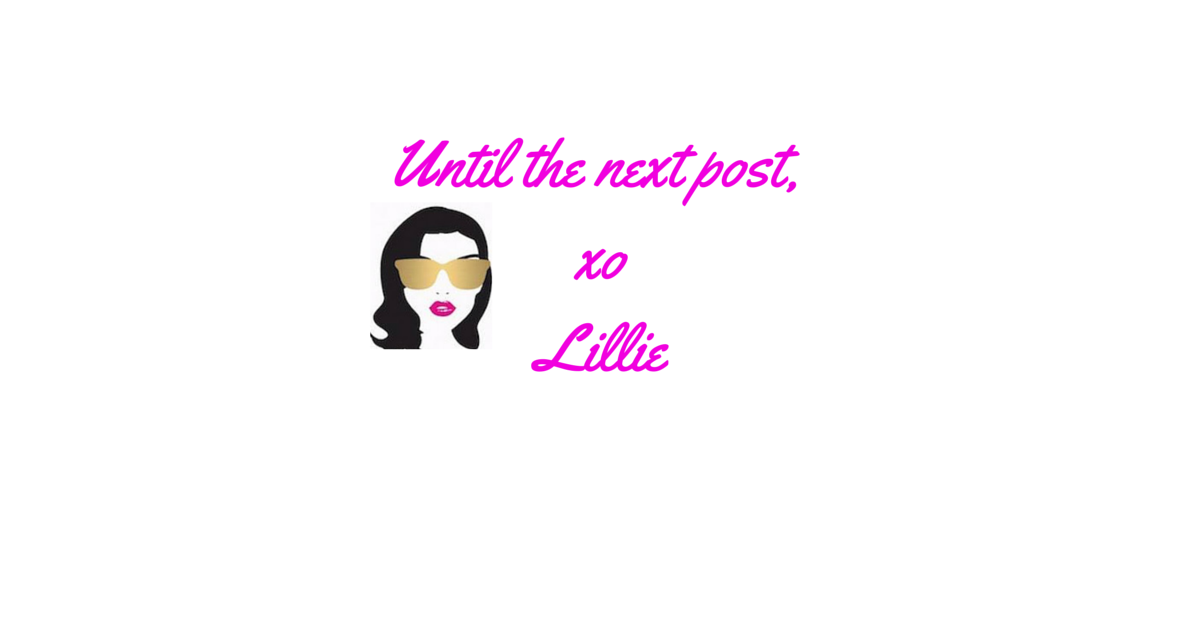 *I was not paid for this post. I was sent products to use, try and create a look with. All opinions are true and honest.