The Make Up Show took place this past weekend at the Metropolitan Pavilion.  It was my first time attending The Make Up Show NYC and was pretty amazing, I must say. My neighbor who is a make up artist always mentioned it to me and being the beauty junkie that I am, I decided to check it out. I'm so glad I did. I learned so much about the event and felt very at home with all the make up obsessed!
I was already pretty excited with the massive swag bag the Make Up Show gave us at the blogger preview day. It was definitely refreshing to know the appreciation and respect they have for bloggers.  This is probably the most unique beauty trade show I have been to because of all the classes they offer on top of the exclusive products brands launch at the show- and the great discounts ,too.
I loved seeing the live demos make up artists created using certain products to show you how they achieve both fantasy and every day looks. Cosplay and fantasy are definitely some of my favorite things to see created with make up.
Watch this video to get a glimpse of what the show was like: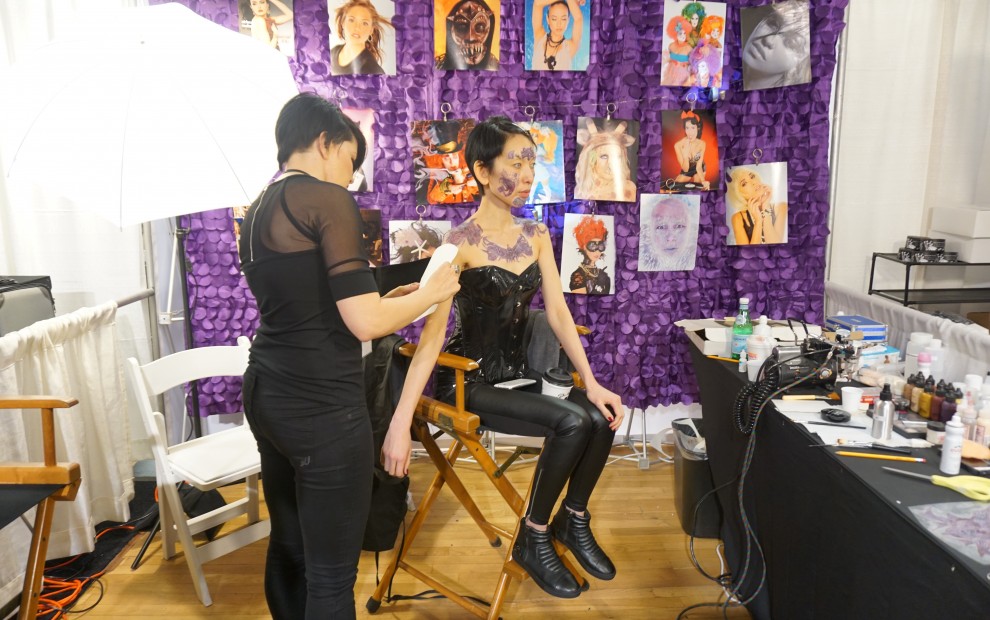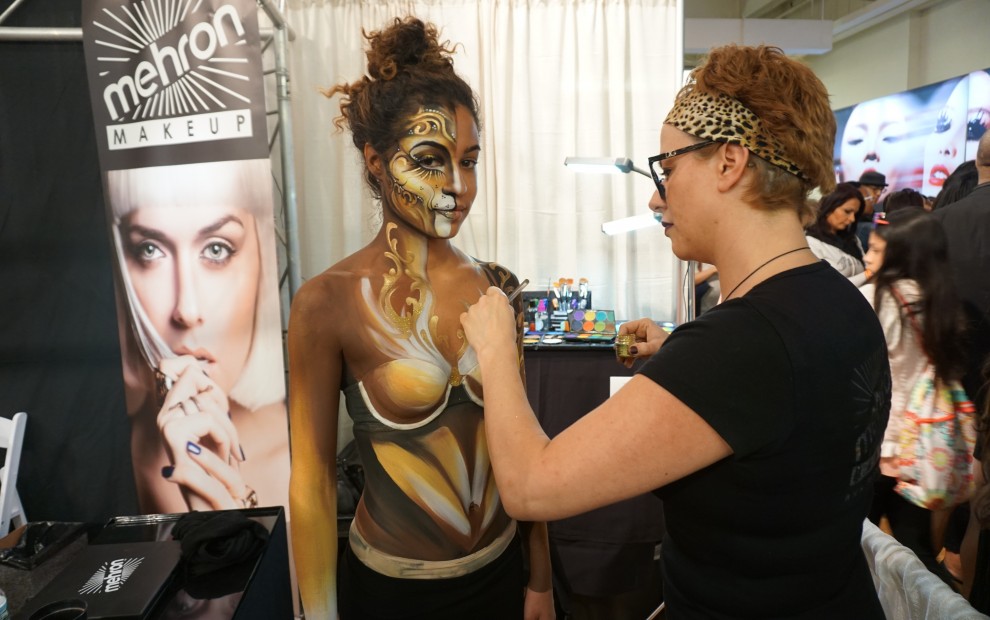 Here's me on the step repeat 🙂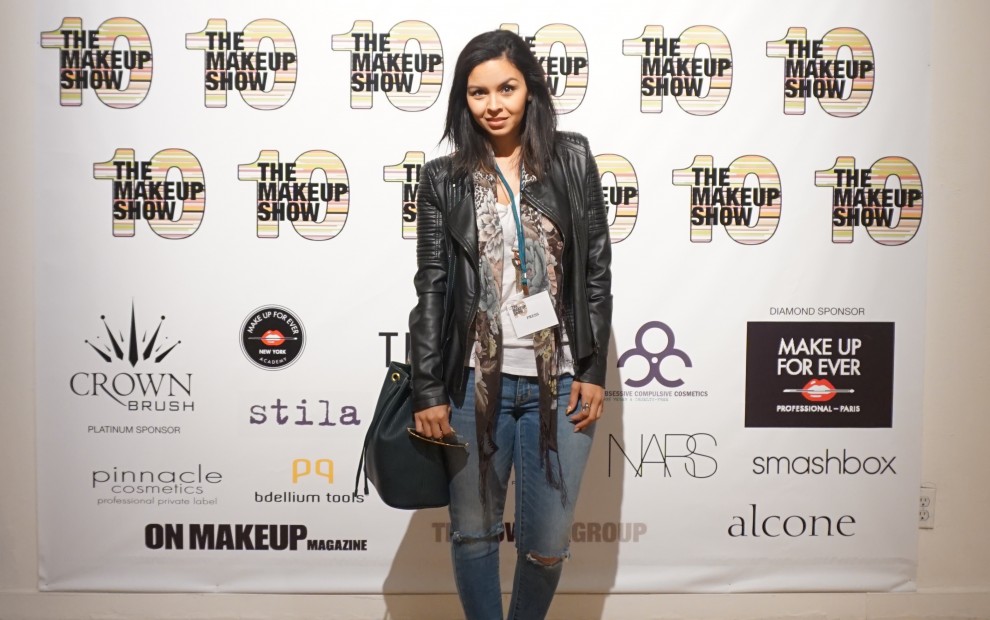 Want to see what was in my swag bag from the show? And what I bought? Check this video out, too: