I've been blogging for quite some time now. I started out on Blogger, moved to PopSugar and later to WordPress. For those of you who aren't familiar with what that means- those are basically platforms from where bloggers create and manage their content before it is published. What it also means is that I've come a long way since I first started blogging. At first, I'll admit I truly loved it and was fascinated to be able to share my interests with other readers but I wasn't consistent. I was a new mom, finishing college and freelancing in photography at the time- oh an selling cool stuff on ebay (lol).
As time passed and I became more involved with my blog- I got invites to attend all different sorts of events, interview people and review products. I didn't realize that being a photographer and actually knowing how to write (former journalism major) helped me get noticed. But still, there is always something more to learn in this fast moving industry. I had been invited to different conferences in the past but honestly, maybe attended only a couple of workshops. When a blogger friend told me about Blogger Bash, I checked it out and thought why not?  I was pretty impressed with all of the positive reviews the previous event had and figured it was time for me to attend one of these conferences I heard so much about.
Can I just say- WOW? After attending Blogger Bash, I think any other conference I will attend will have a tough competition. Blogger Bash was filled with  two full days loaded with food, swag, networking, workshops, brands and more! So, let me try to break down my two days for you.
First, the bash kicked off with an adorable Care Bears Breakfast. We were greeted with hugs from Cheer Bear! We had a yummy breakfast as we attended a heart warming discussion about how you can share your care and become a Care Bears ambassador.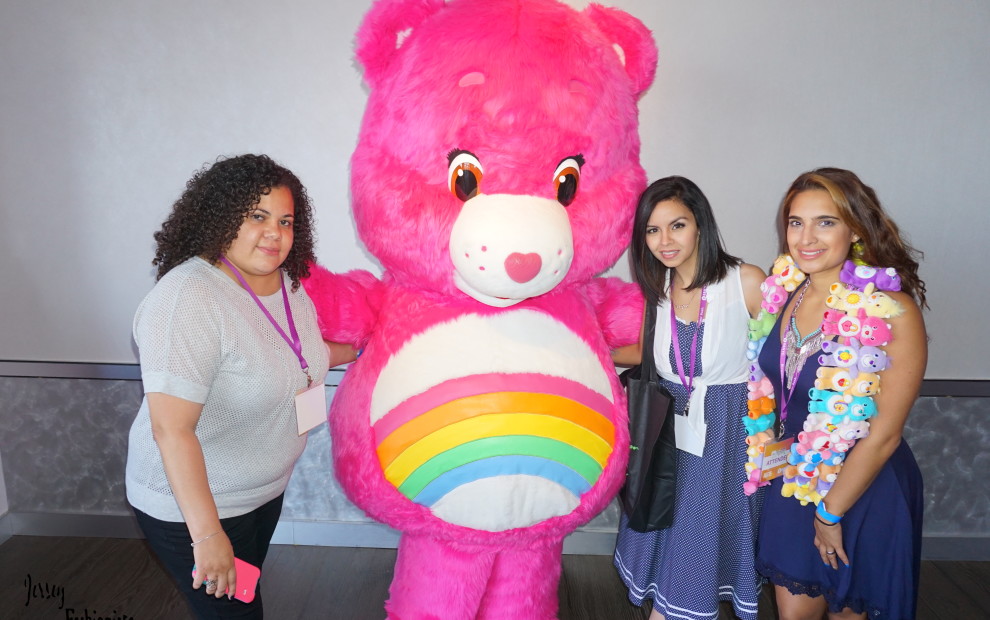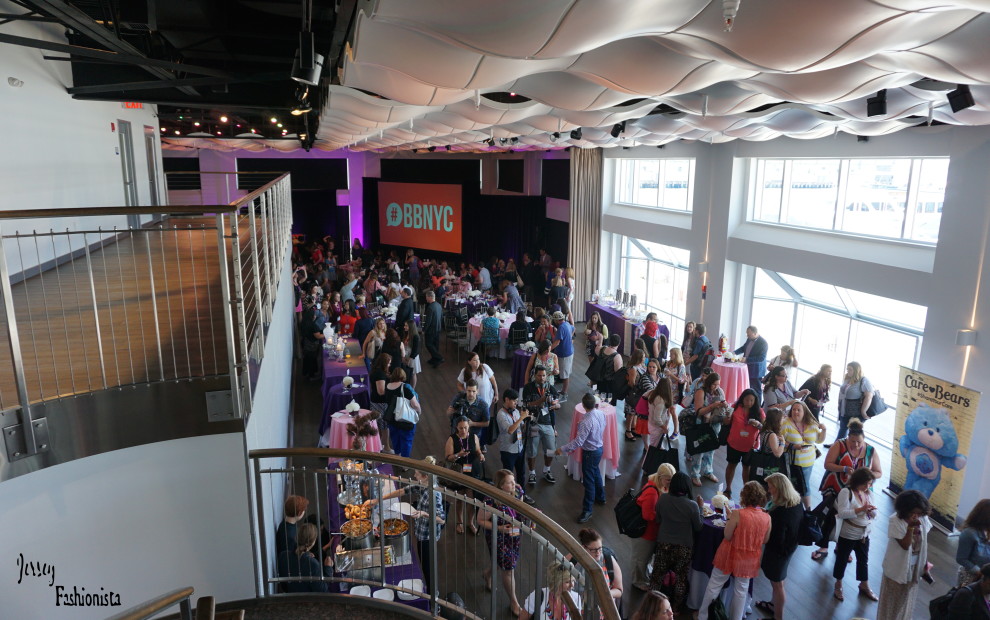 After the breakfast, we walked over to board a bus which took us to our next stop- The Blue Man Show! It was my first time seeing this show and again can I just say- WOW?  The show was full of energy and truly accomplished it's mission- to relieve boredom! Music, art, comedy and entertainment all under one roof. I will be doing a giveaway soon for tickets to see this show, so be on the lookout!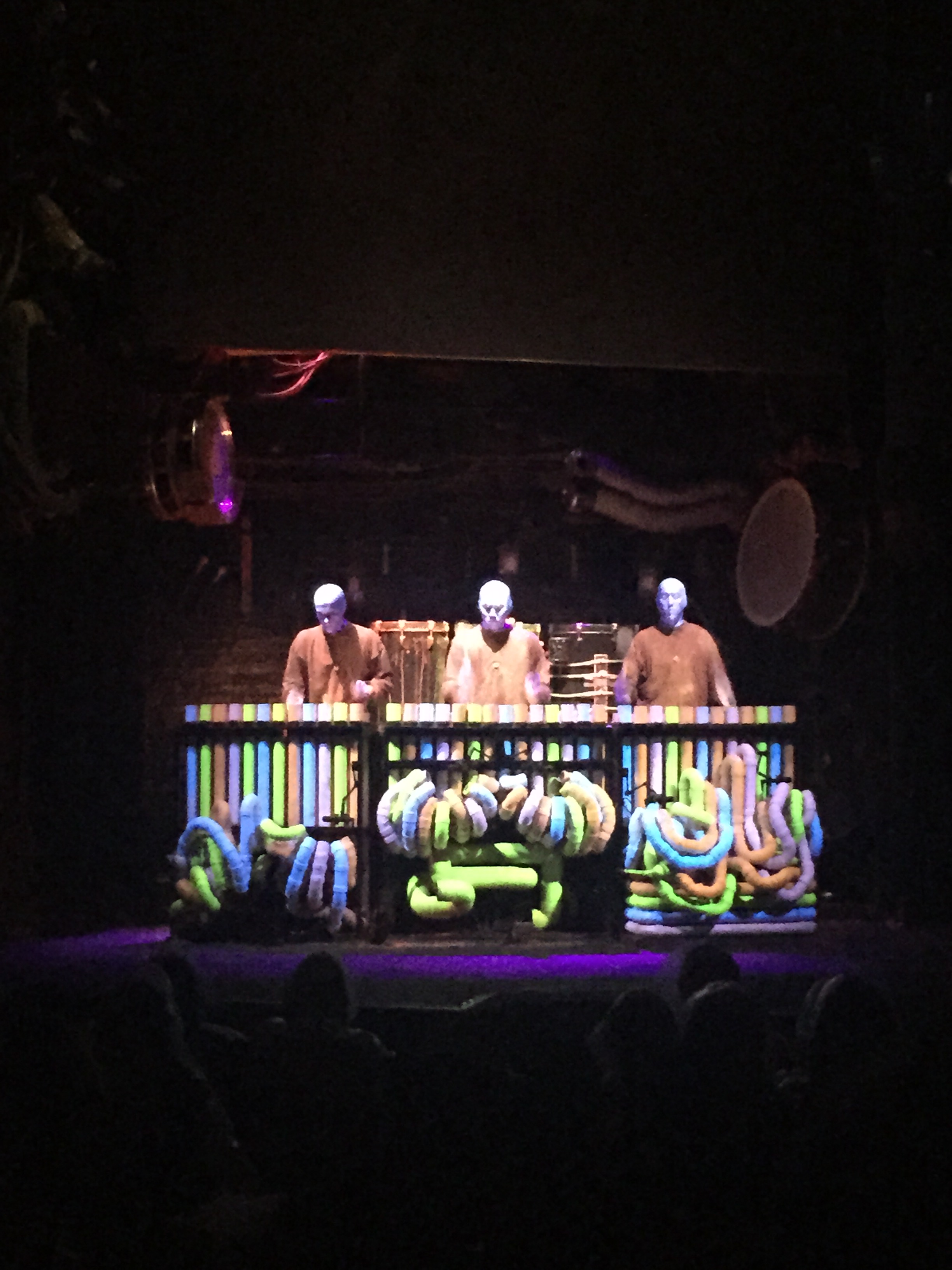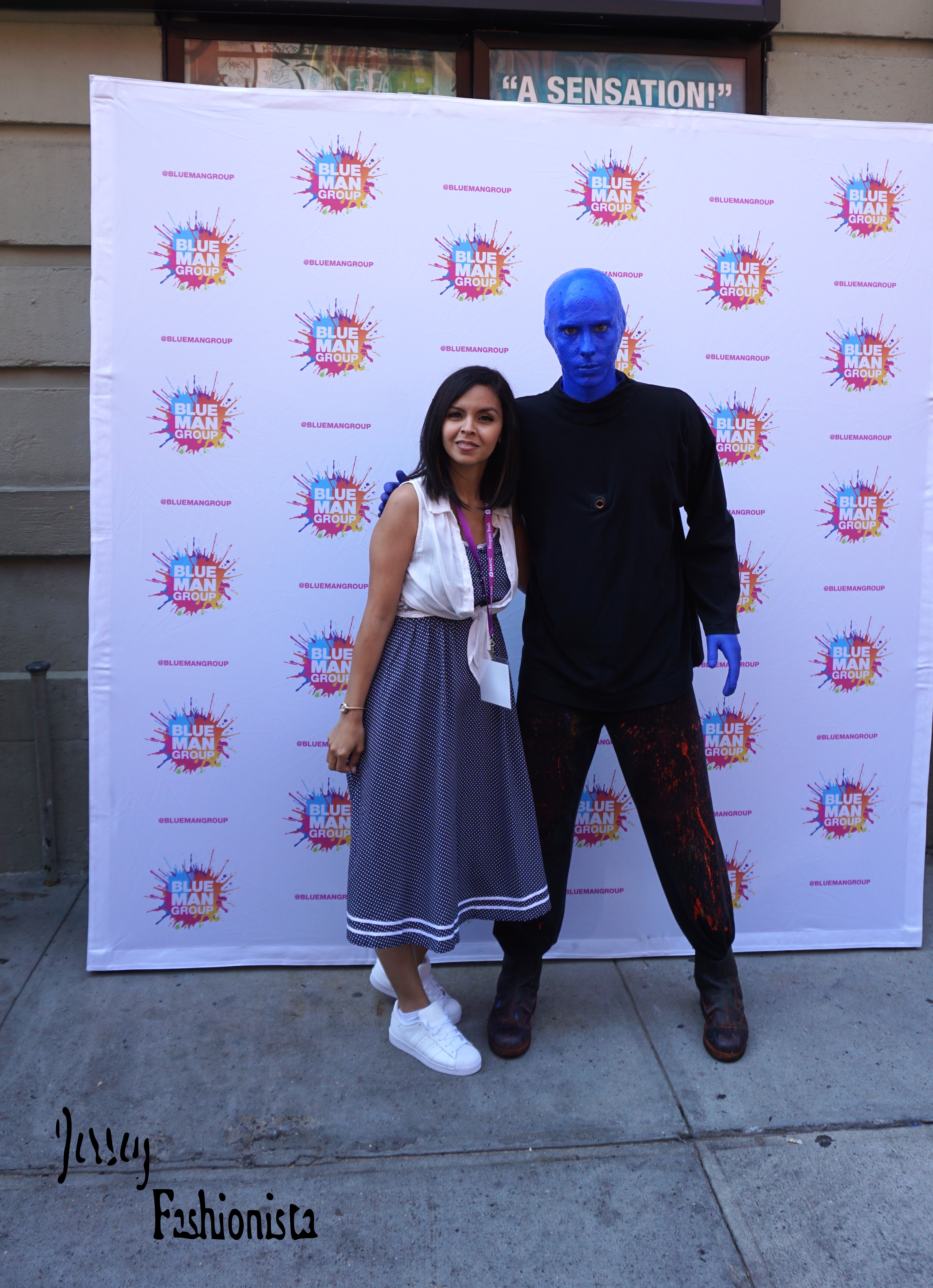 Once we got back to Blogger Bash which was held at Chelsea Pier 60, we entered a whole new world- the Sweet Suite. Ok I am going to say it again… WOW. Sweets EVERYWHERE. Pepa Pig greeted us at the door and as we entered the lobby, long ladies with giant sparkly lollipops posed for pictures.
Next, there was more food and drinks floating around, a step repeat and then- all the cool toys.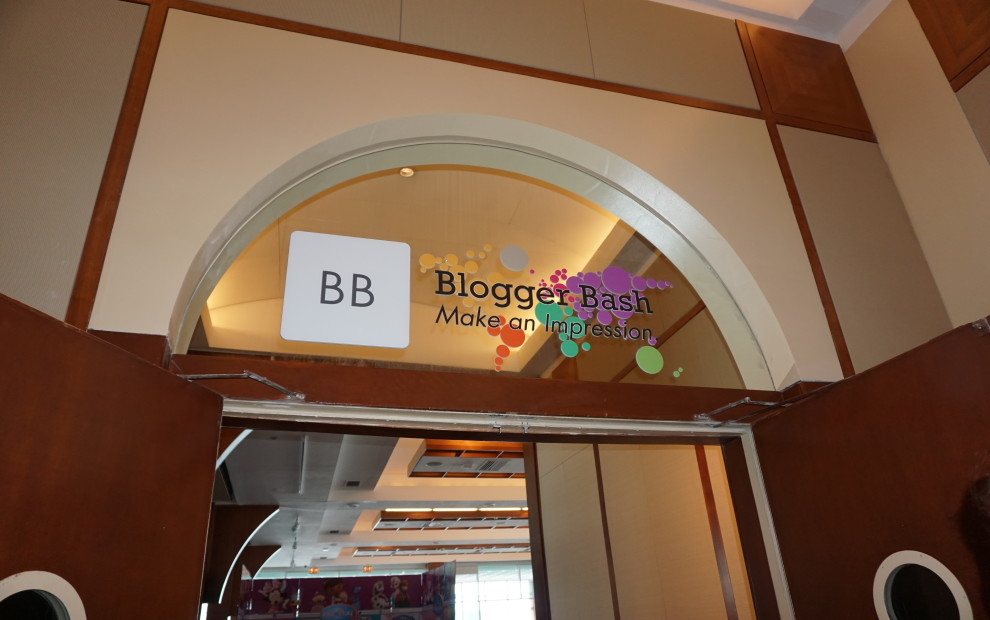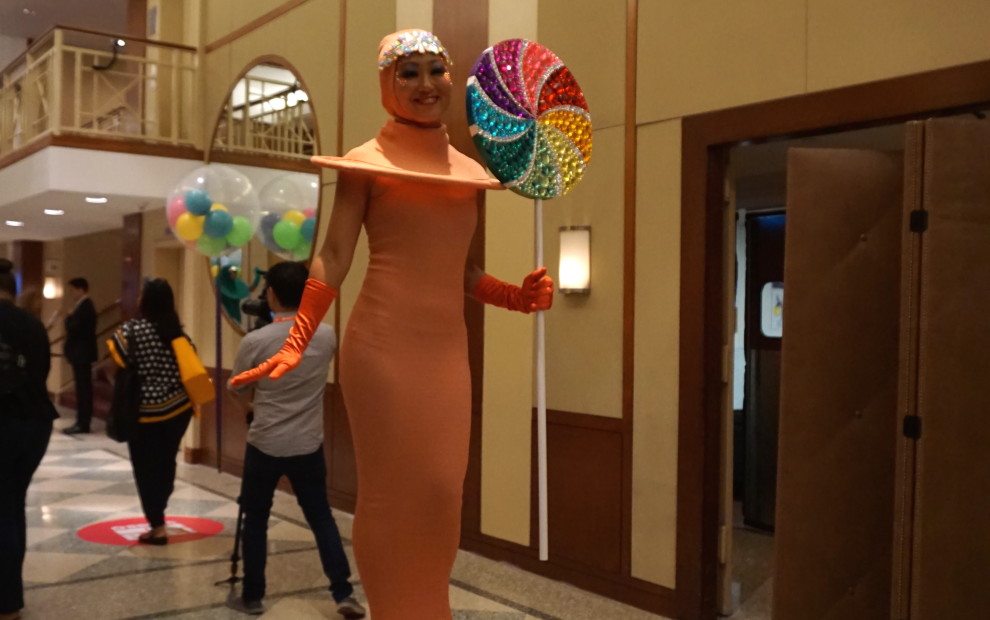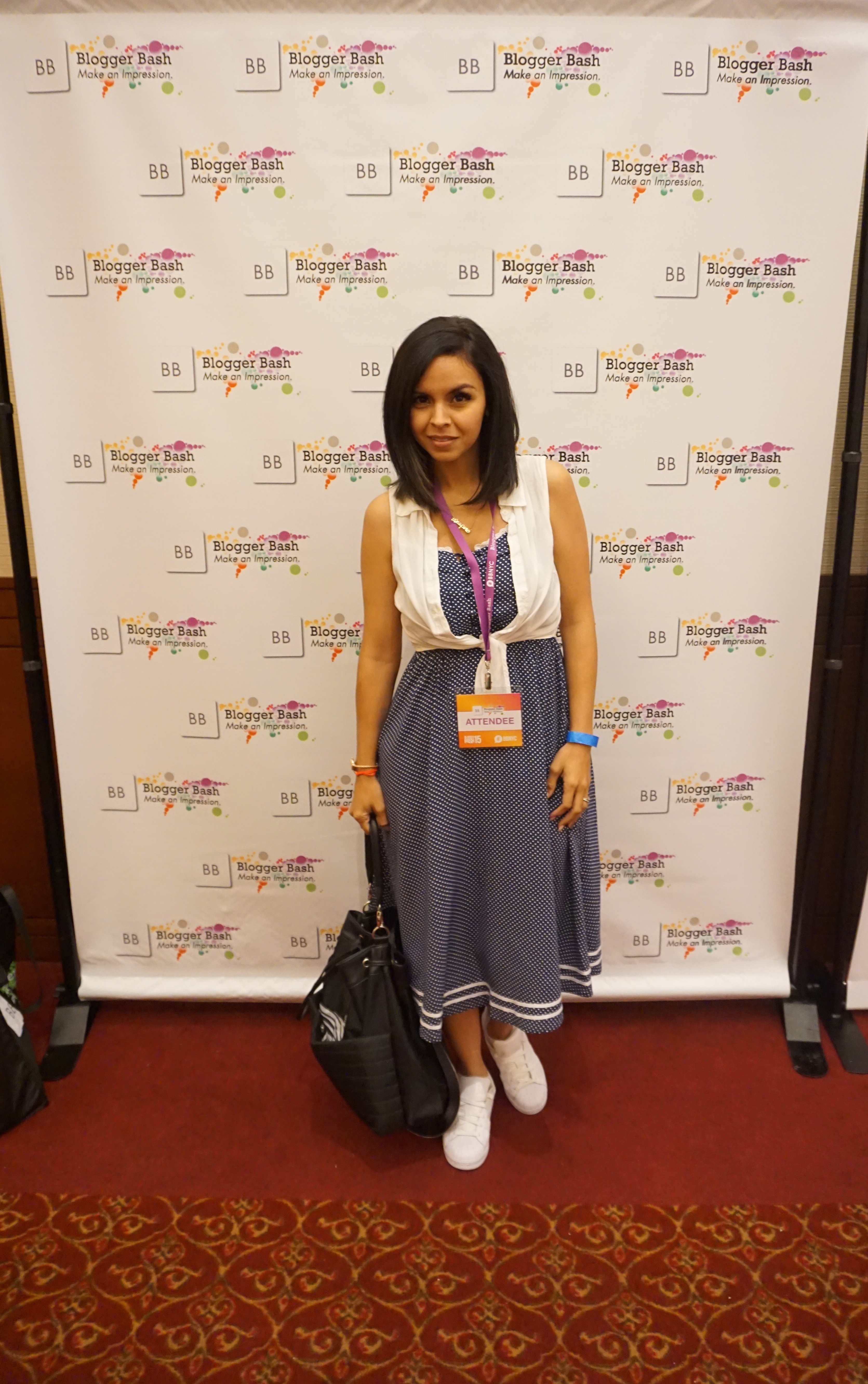 I need to get one of these R2-D2 bubble makers!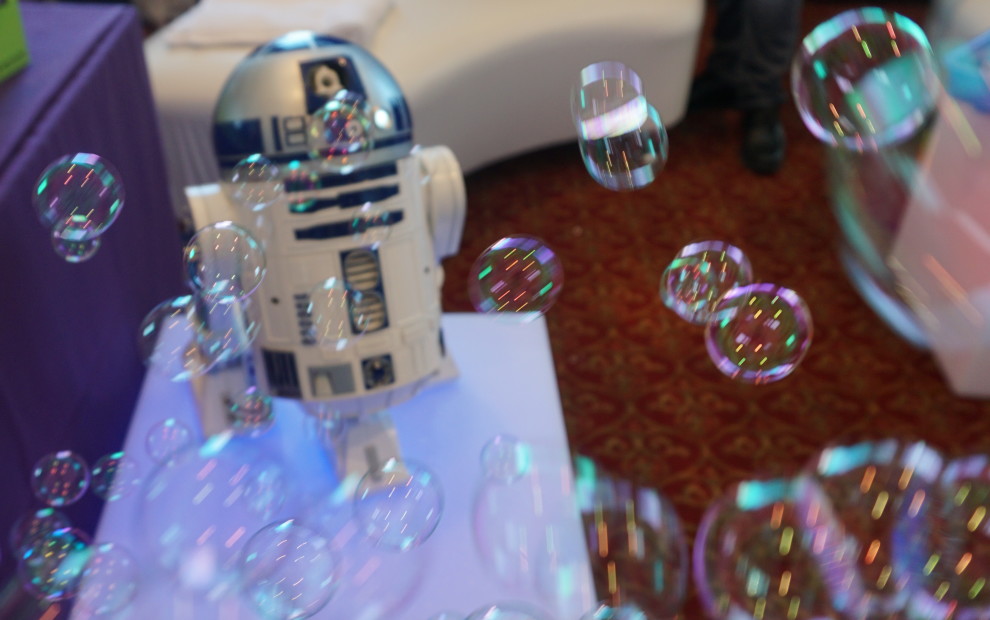 I truly felt like a kid again with all the cool toys we got to play with but the whole time all I thought about was how much my daughter would love certain toys- like these squishy pops, for example!

And this awesome Razor race car!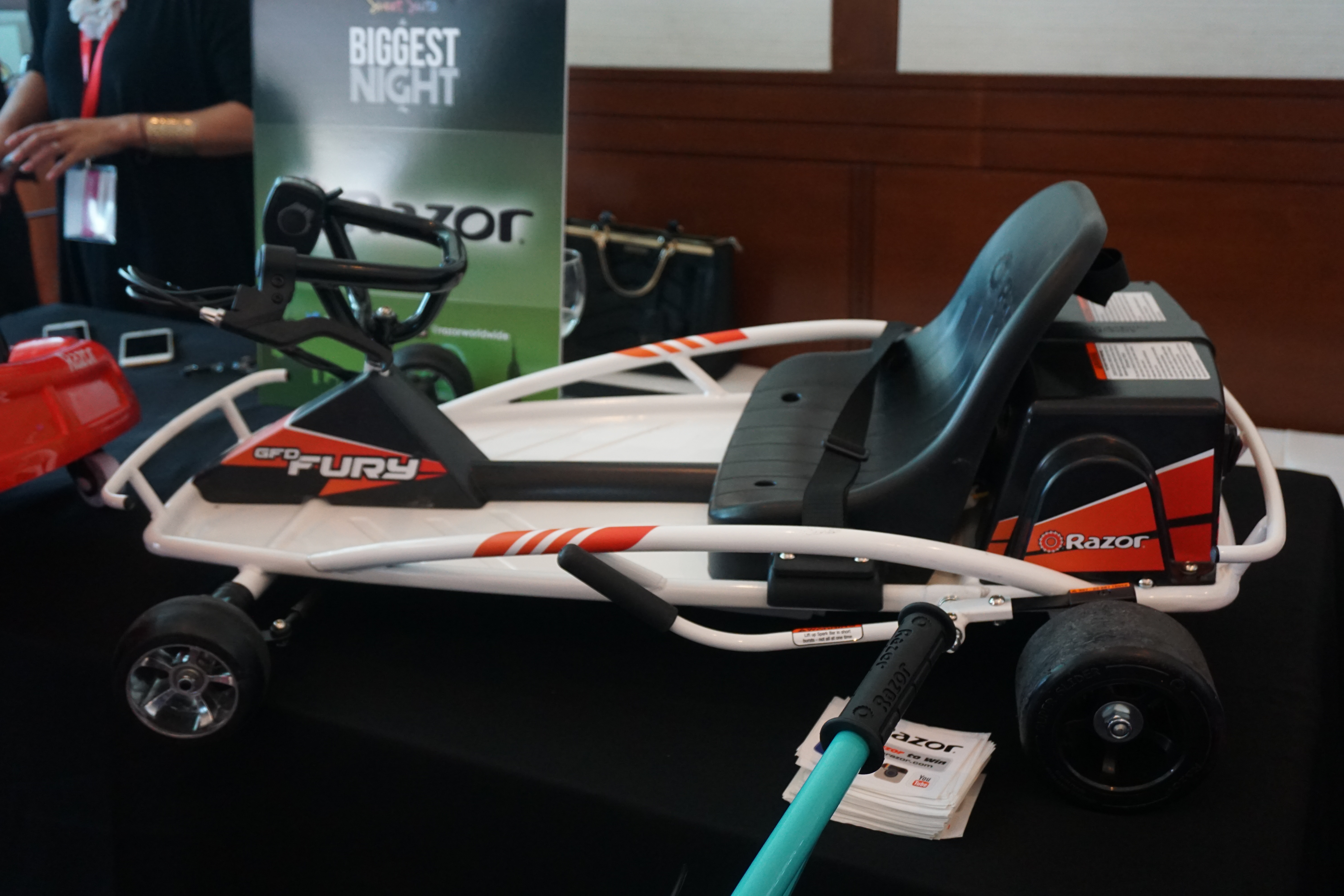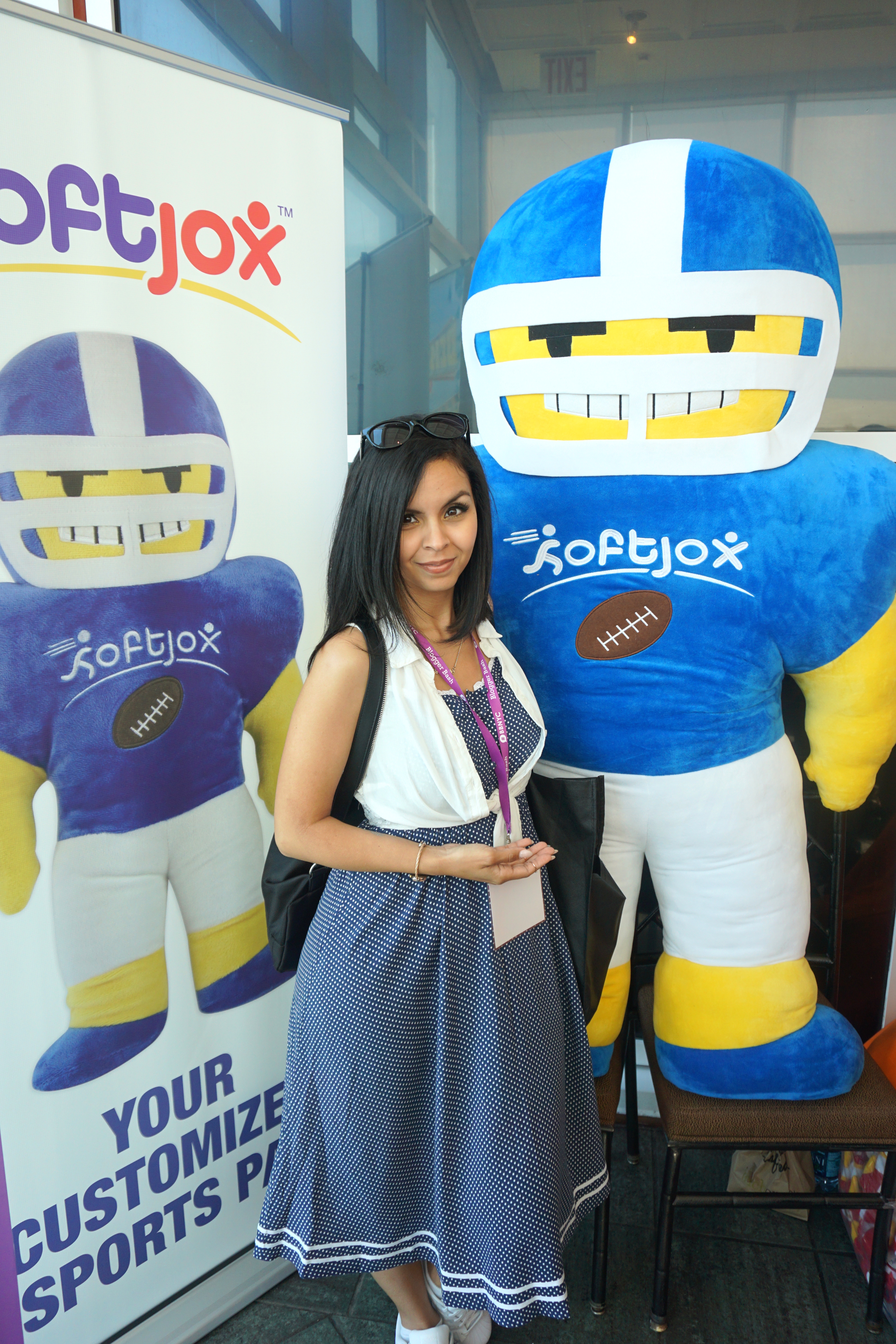 I loved the Candy Craft Chocolate pen! You could make chocolate decorations with it. My mom is a pro at working with chocolates but I have no patience so when I tried out the pen, I knew I could definitely work with this nifty gadget!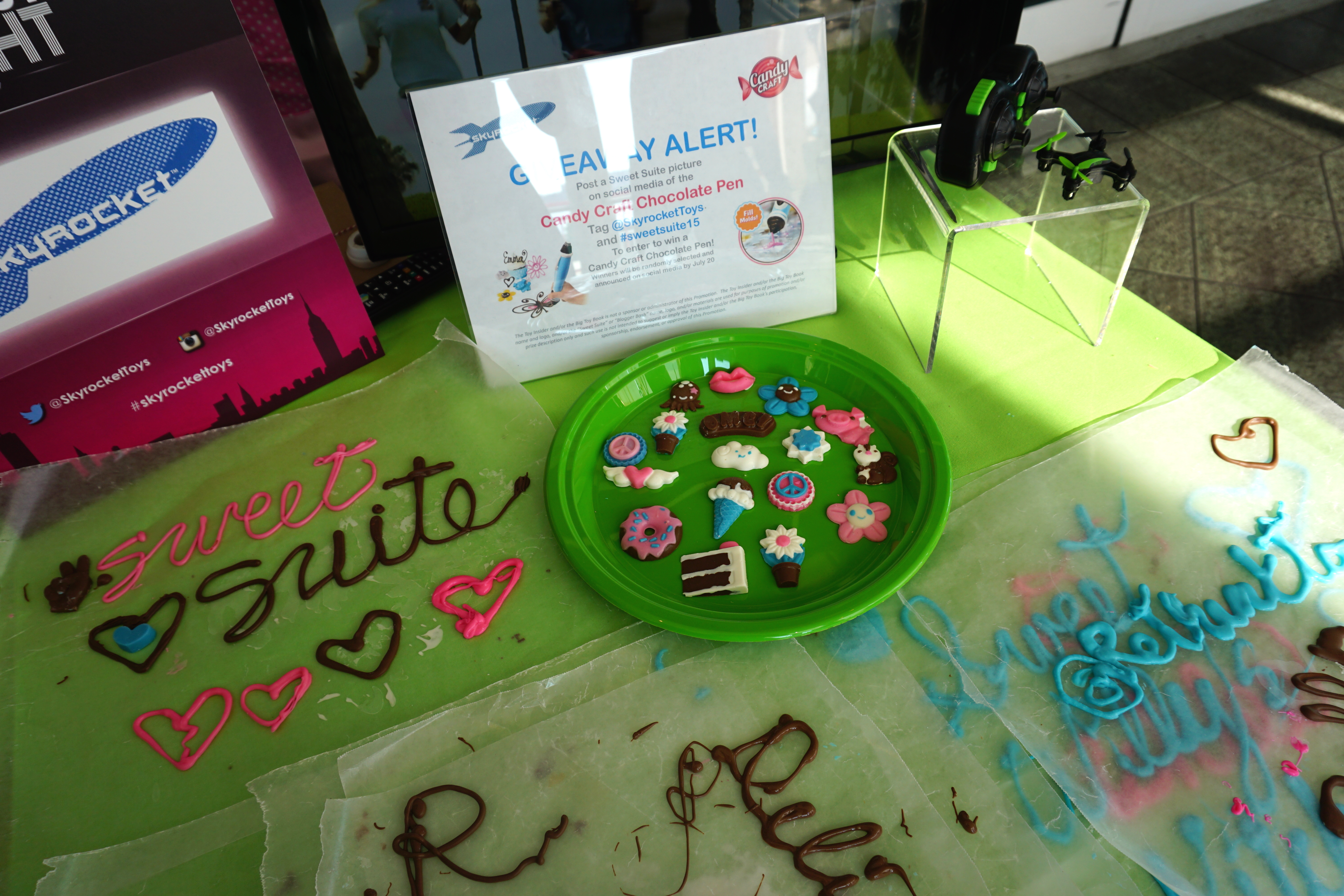 Some fun with Angelica at the Goldie Blox photo booth. I went as Frida Kahlo and she went as Miss Piggy. I just love what this brand stands for. Empowering and encouraging young girls to become engineers. How cool is that? 

Another one of my favorite things at Sweet Suite was sitting down to make bracelets with my blogger friends. Angelica showed us one she had made and lured us to the table. At first Delia (inbliss) said she didn't want to join me but then she was hooked! It was like we were all tweens having a bracelet party. Andy by the way, I am still wearing mine!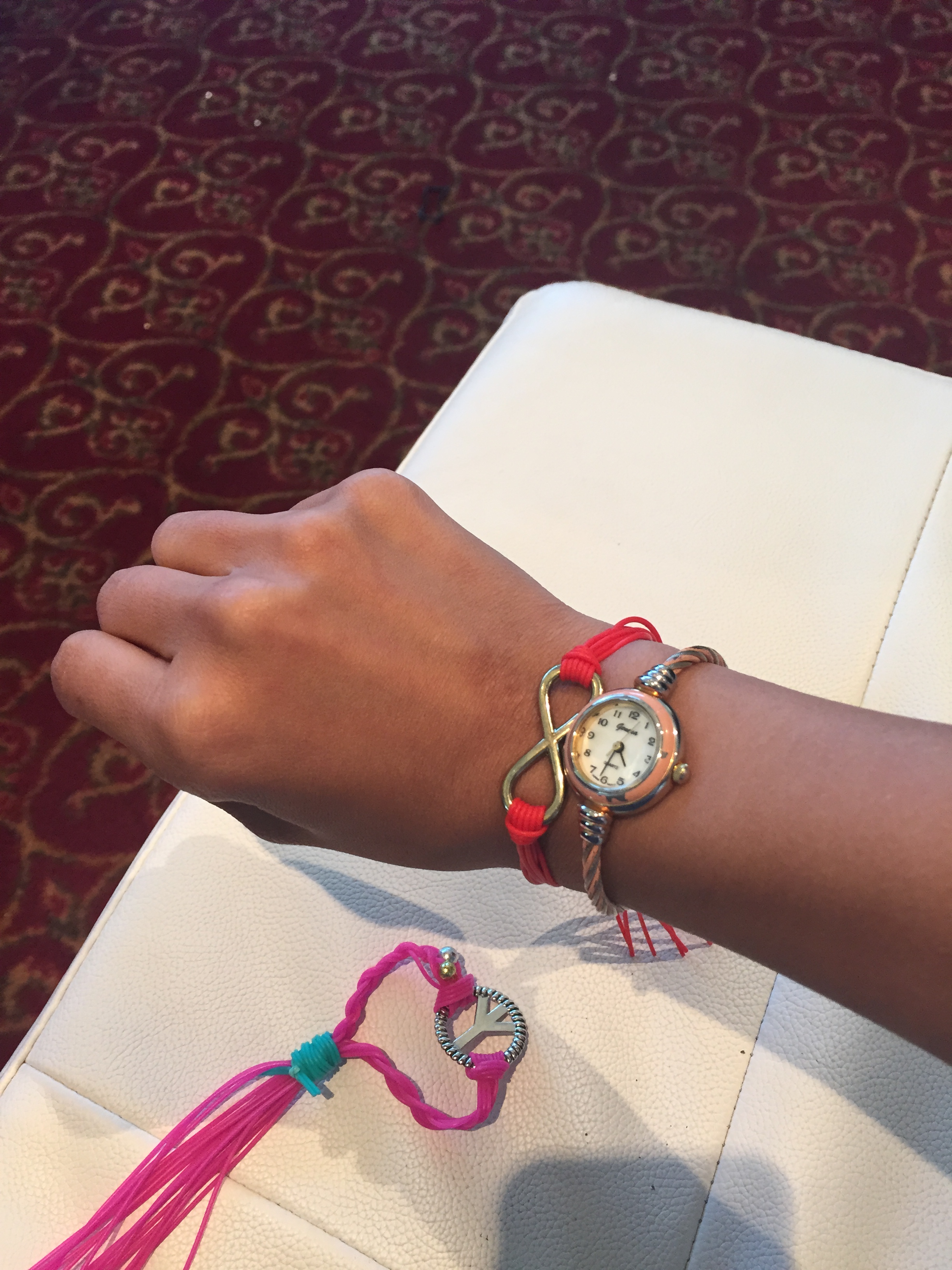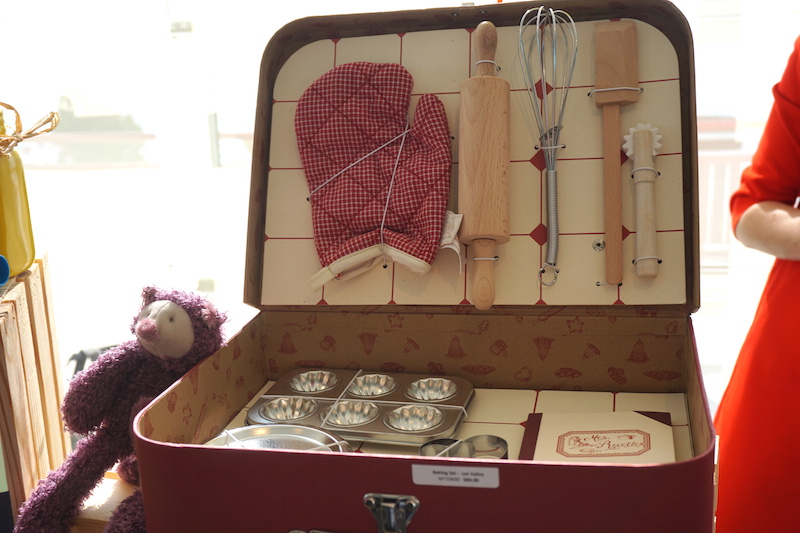 With a lil fashionista going into 4th grade, this locker decor is just fab!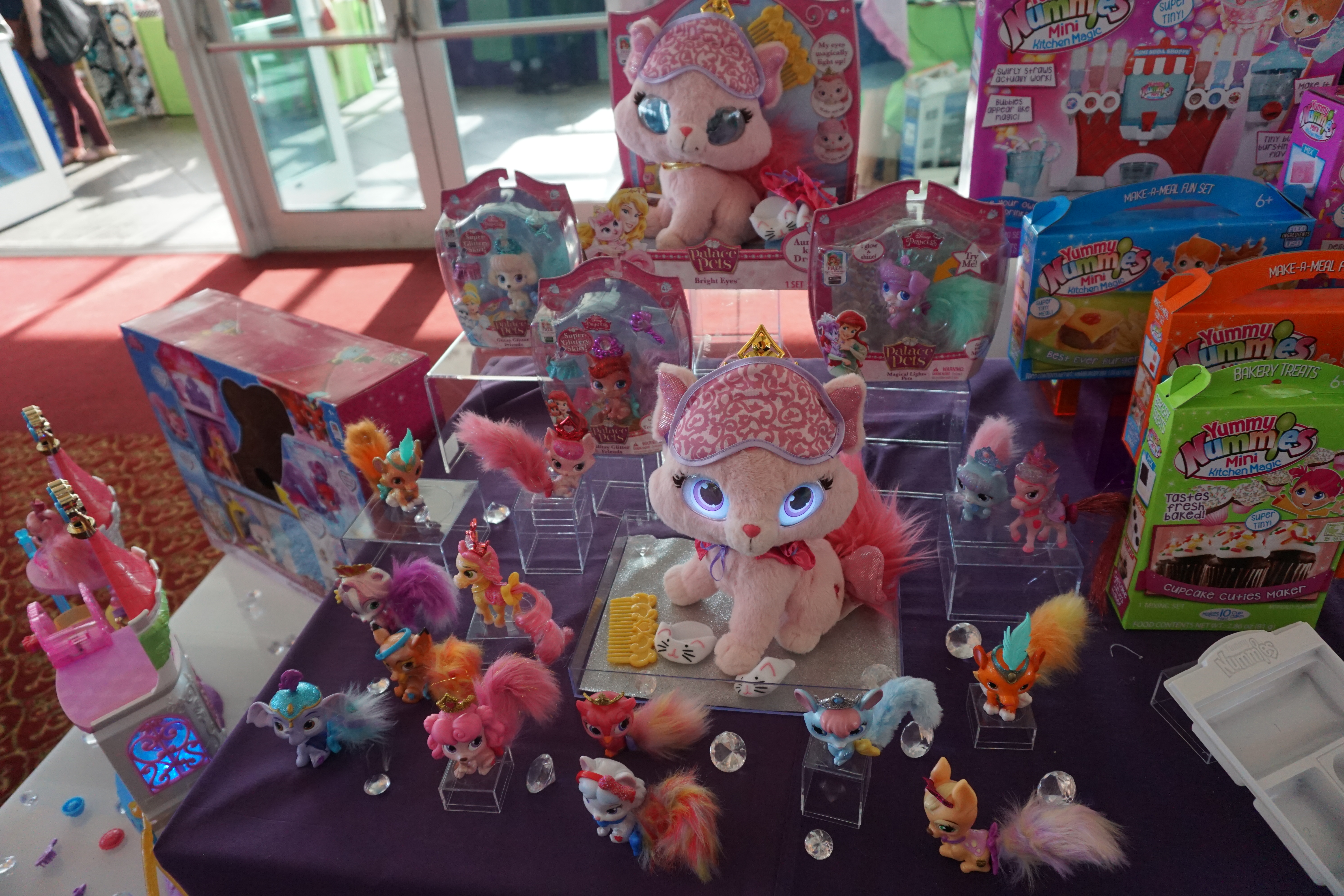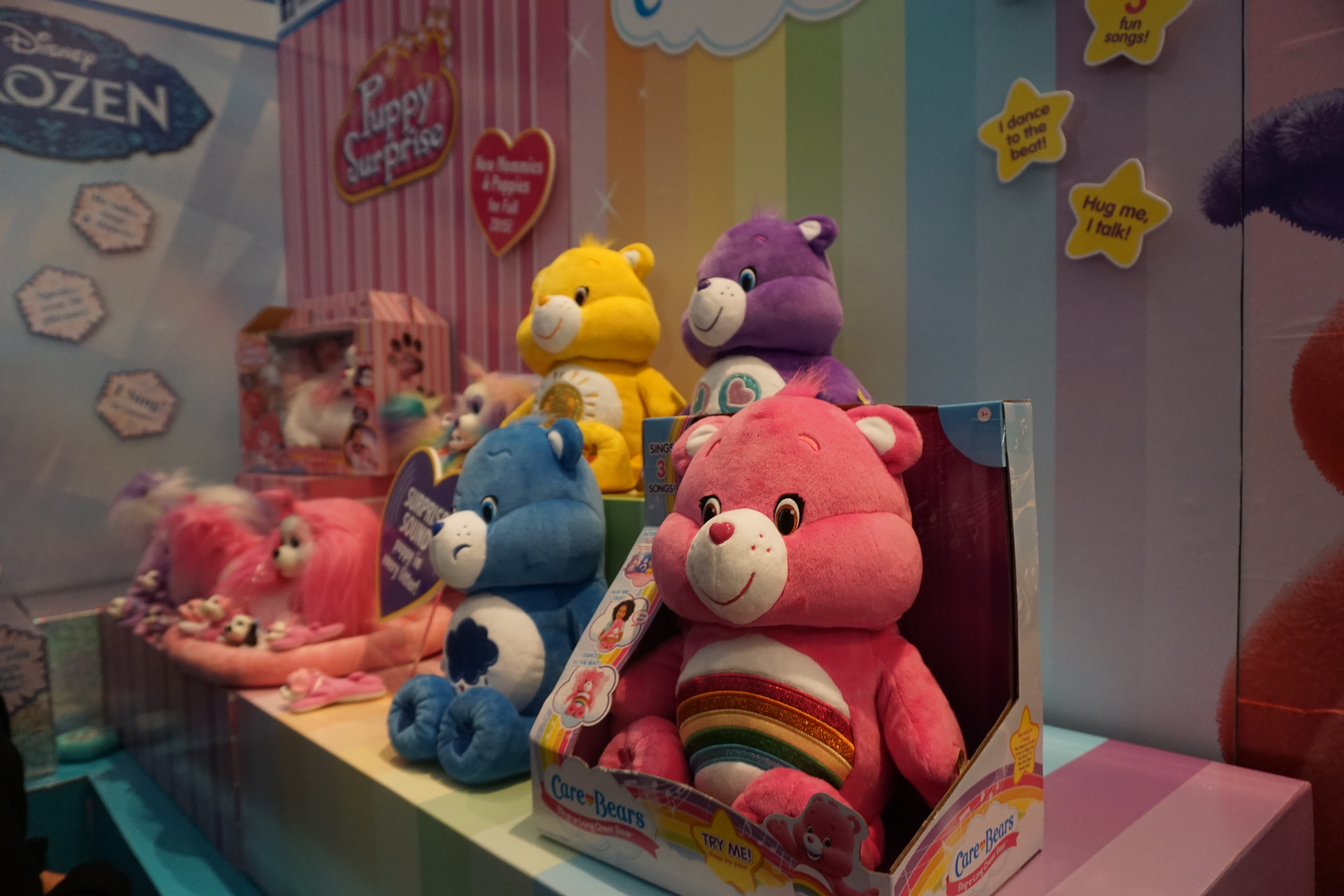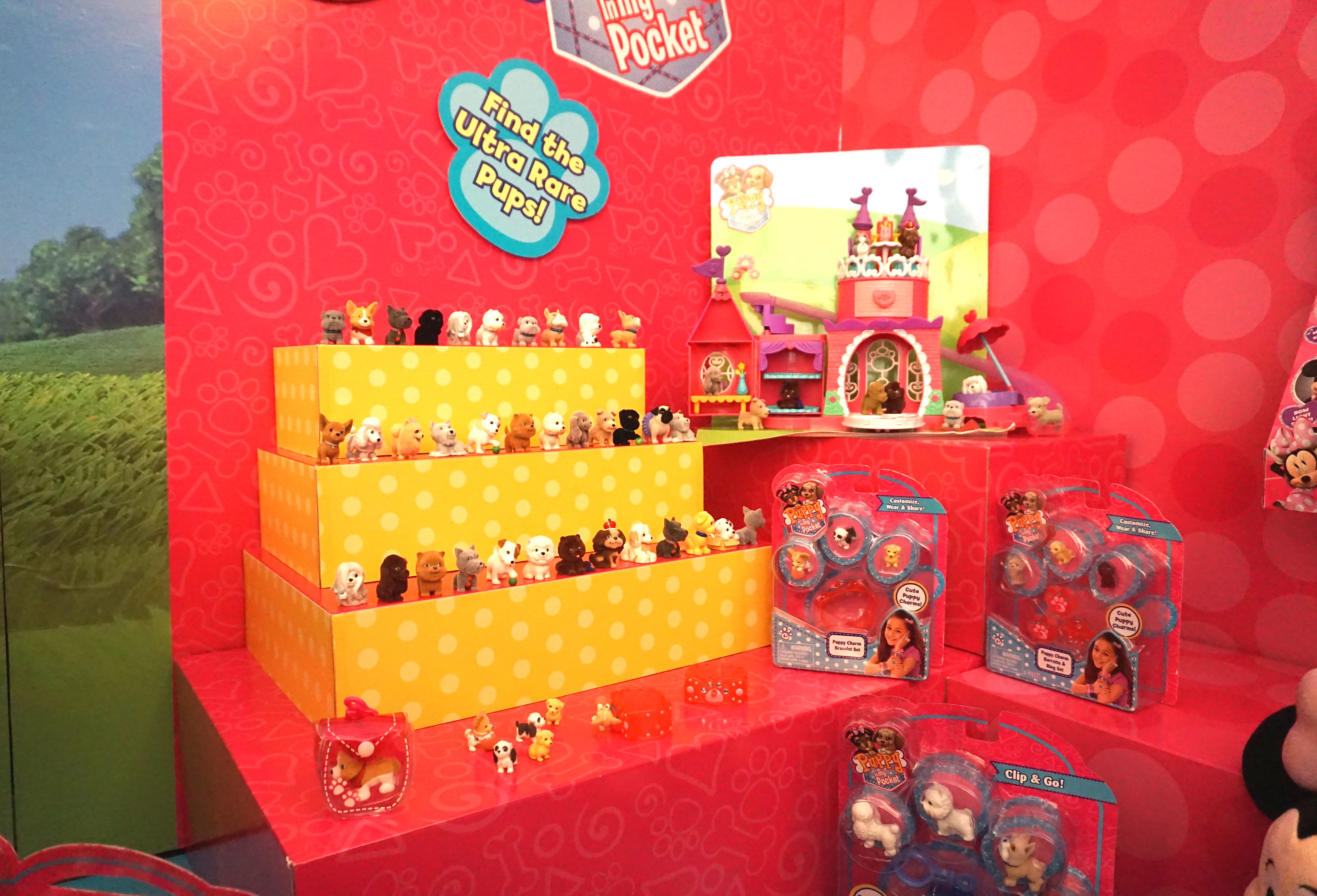 Um.. Snoopy is on my Christmas list! He is just too cute!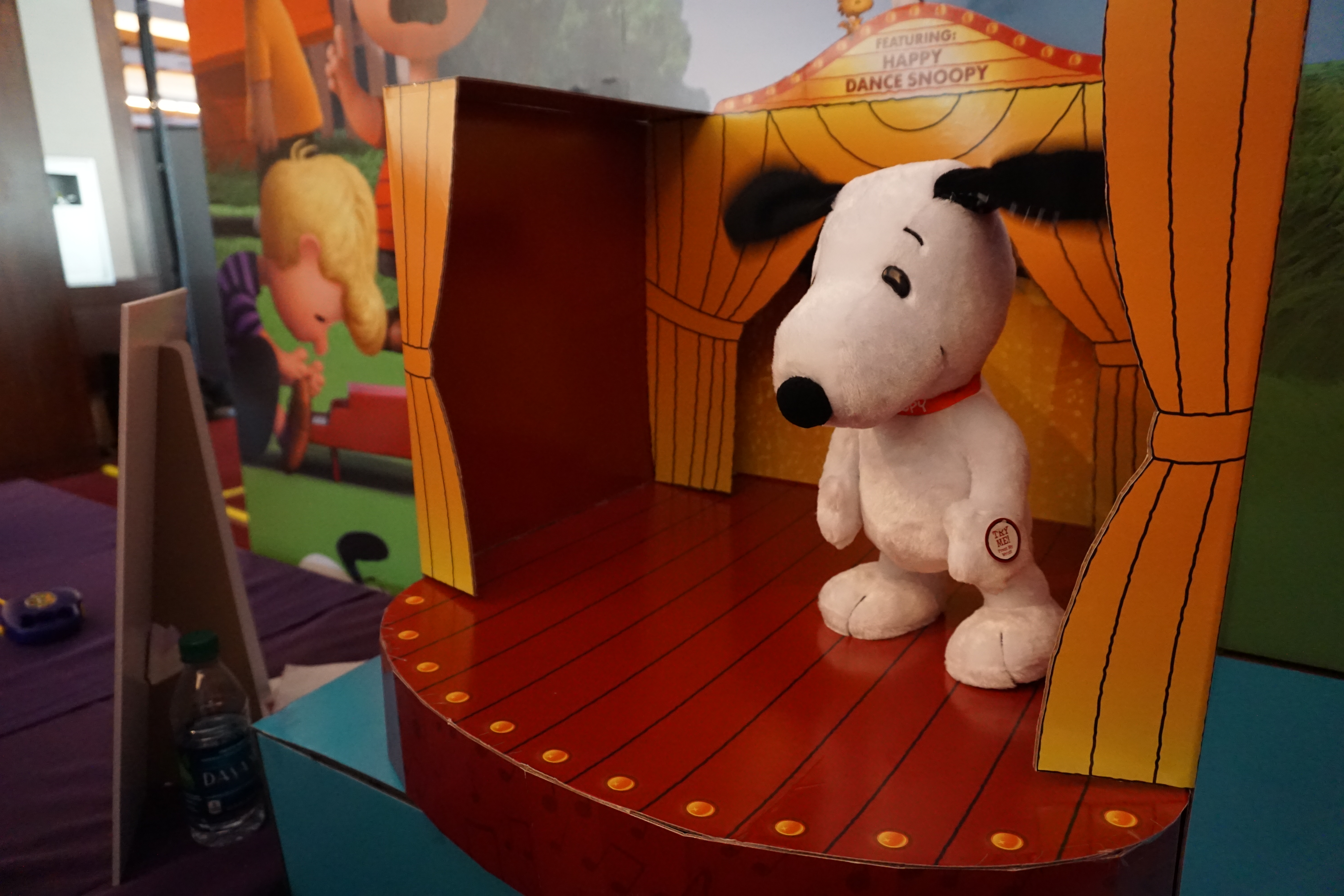 Would you believe my daughter texted me three times while I was at Blogger Bash to ask if I connected with Moose Toys? She is quite the lil boss! She was so happy when I brought her home a season 3 Shopkin blind bag.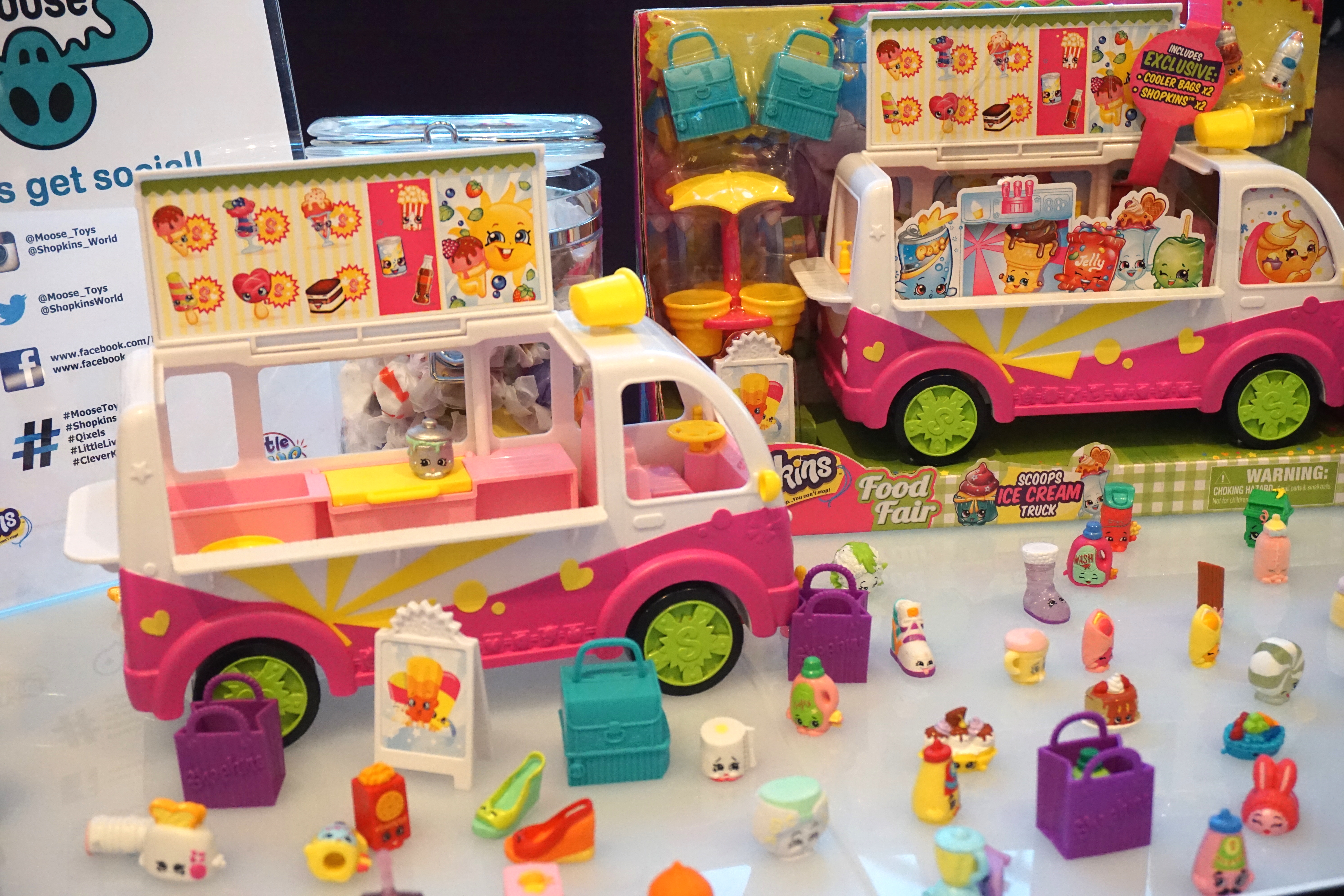 Day 2
Let me start out by saying, day 1 had me super exhausted. I decided to commute from NJ to NY for the two days. I'm not too far from the city but we were such busy bees that our poor little legs really felt it. I made the Disney Infinity breakfast just as they were wrapping up. But no biggie, I was just happy to be back for day 2. My day started off with Brand Speed Dating. It was nice to chat personally with brands and pitch some ideas for possible collaborations.
And the food and drinks kept flowing. Next, I attended the Peanuts Lunch which was super cute. The cast of Peanuts was there for a panel discussion. They were simply adorable!  As lunch wrapped up, I got to take some photos of the cast and received a massive swag bag. It was pretty heavy and weighed lil 'ol me down quite a bit but I managed!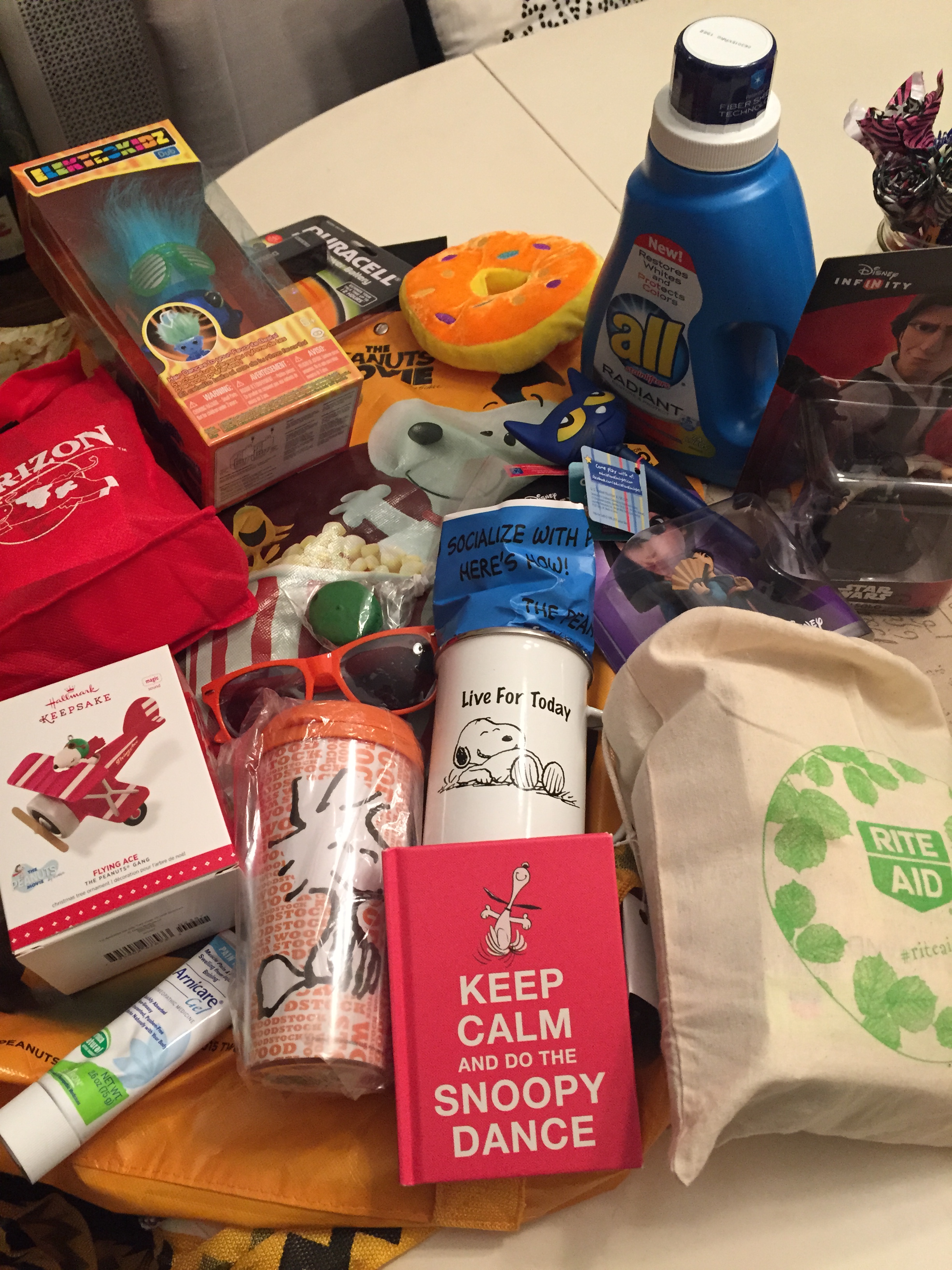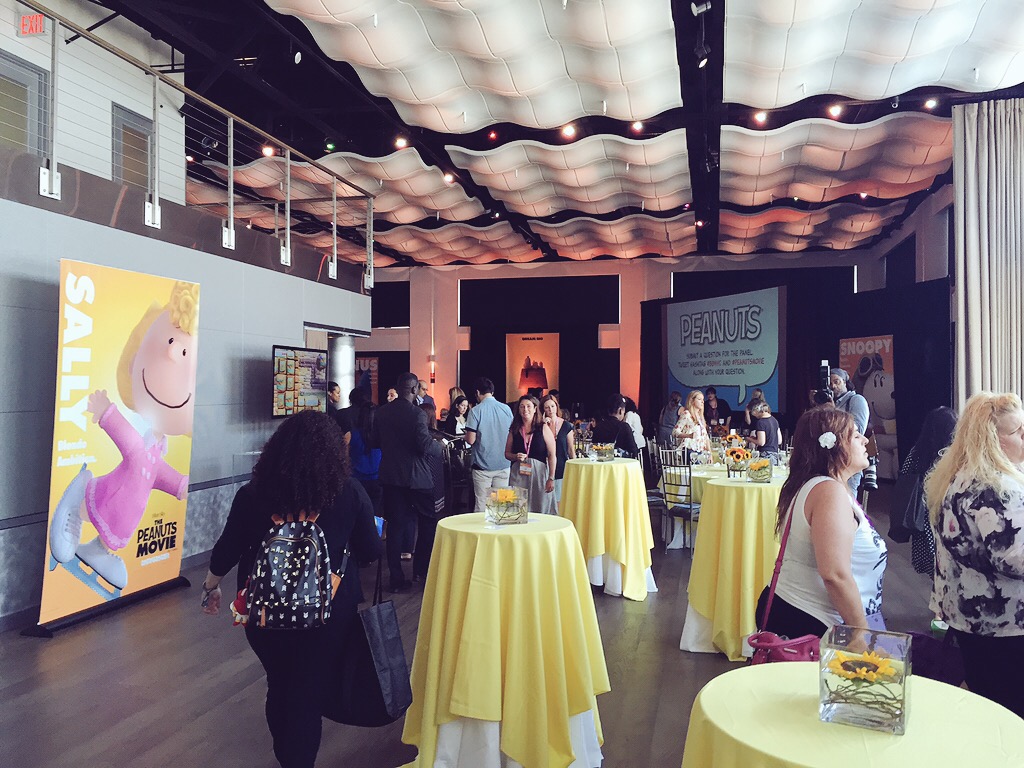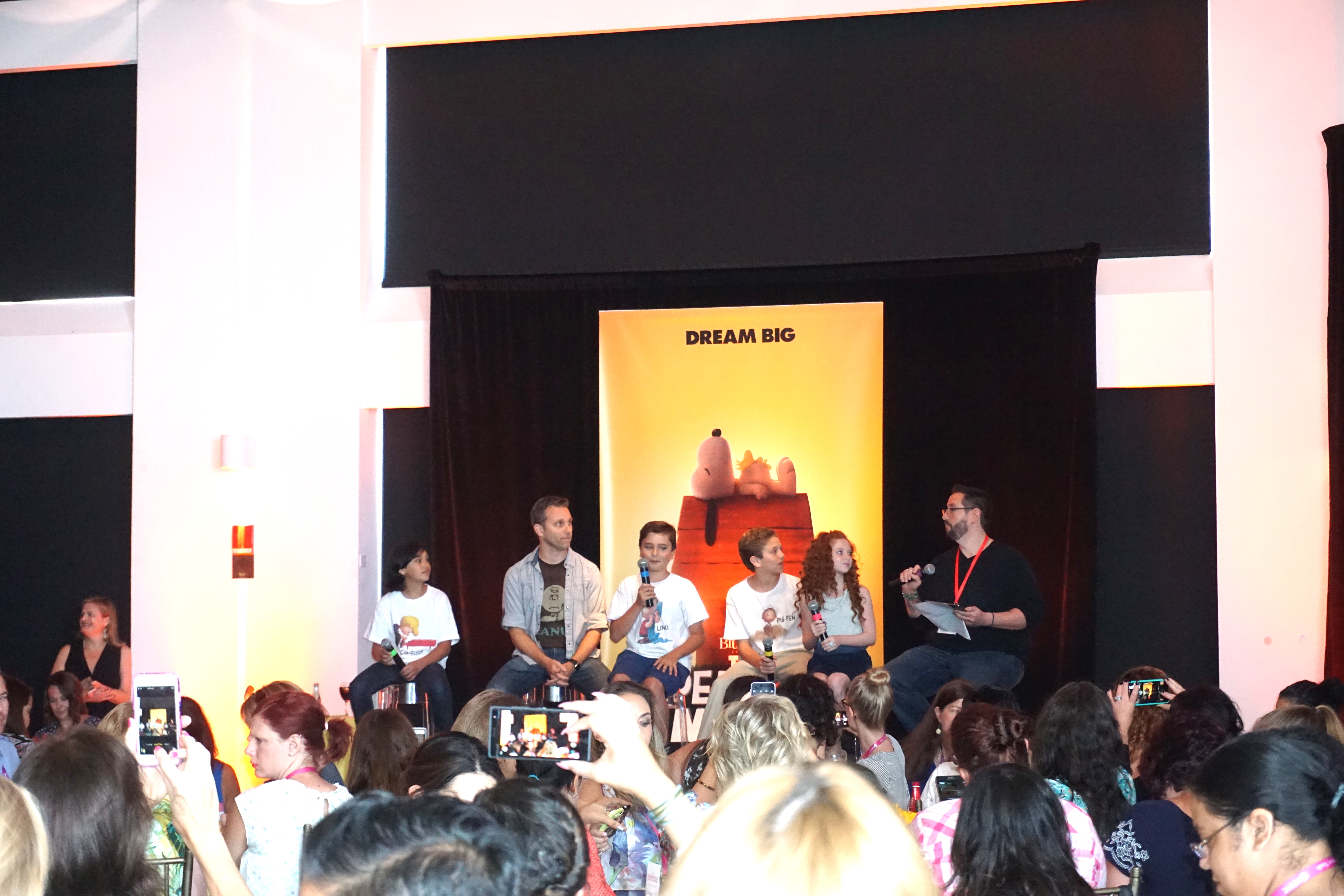 Next, we went back to the main room where there were more brands waiting to meet with us. I missed Baby-pooloza because I don't have a child under 4 so I didn't think it would make sense for me personally. I attended some nice workshops though. I especially enjoyed one about YouTube which youtuber, from the Mommy and Gracie show hosted along with other youtuber parents. And out back, Rite Aid hosted a re-charge lounge where you could juice up your phones and relax. They had candy for us, more swag and massages. It was pretty awesome.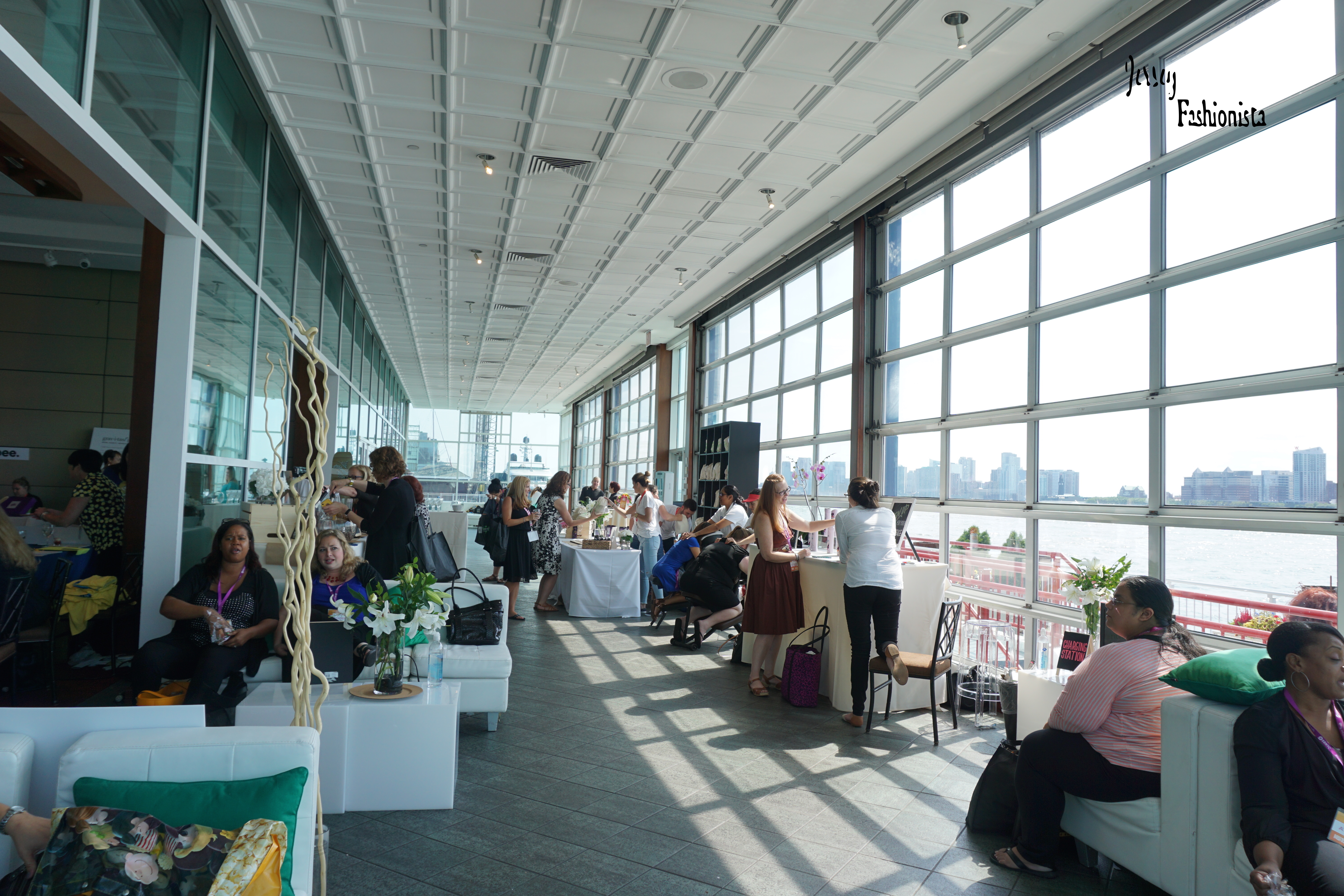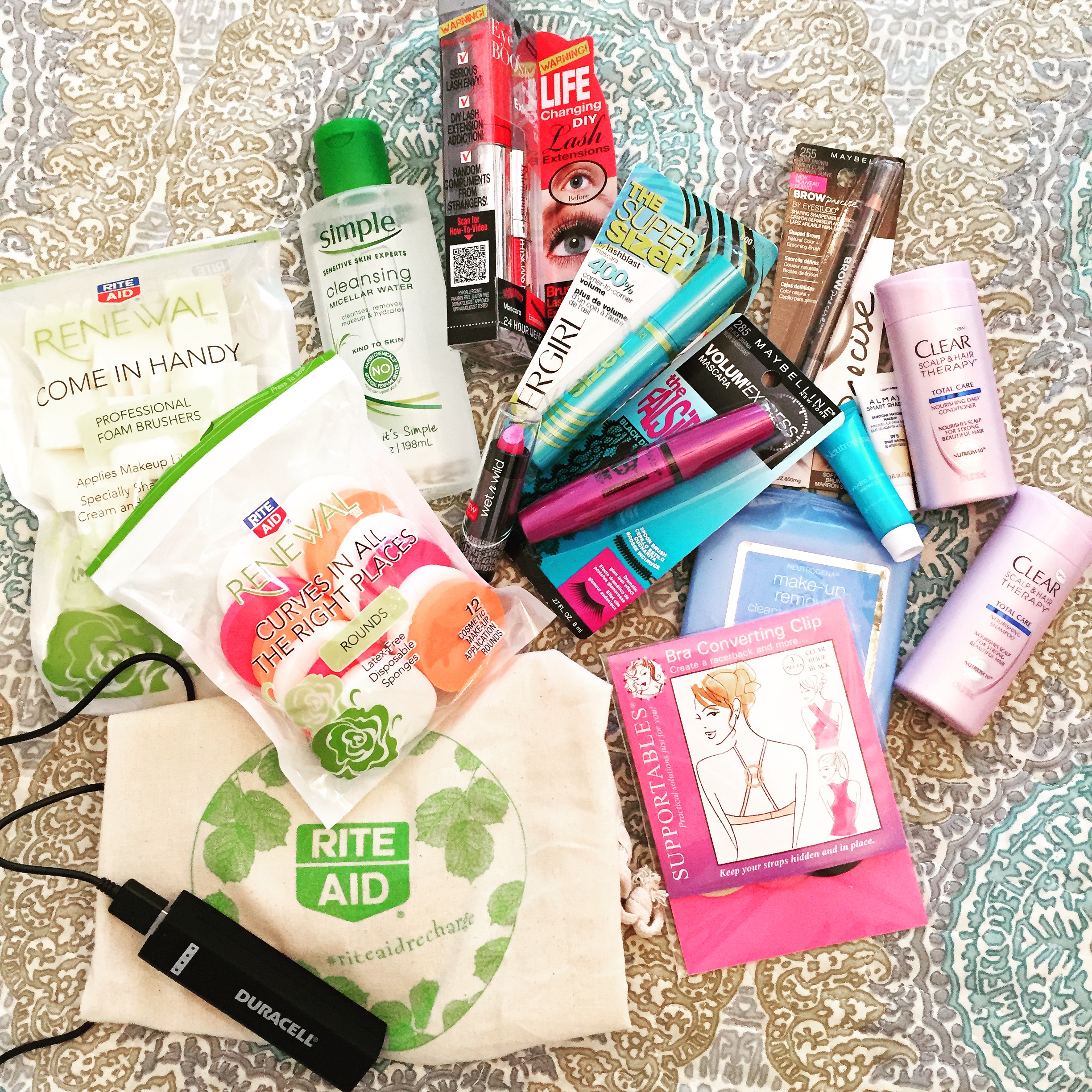 And if you think that was how the event closed out, think again. Lentils sponsored an amazing circus themed party. Food, entertainment, games and fun. Oh, and all the food was made with Lentils! Sounds odd but the burgers were delish and so were the desserts.
https://instagram.com/p/5QMHzQh1DI/?taken-by=jerseyfashionista
And about a week later.. even more goodies were delivered to the house!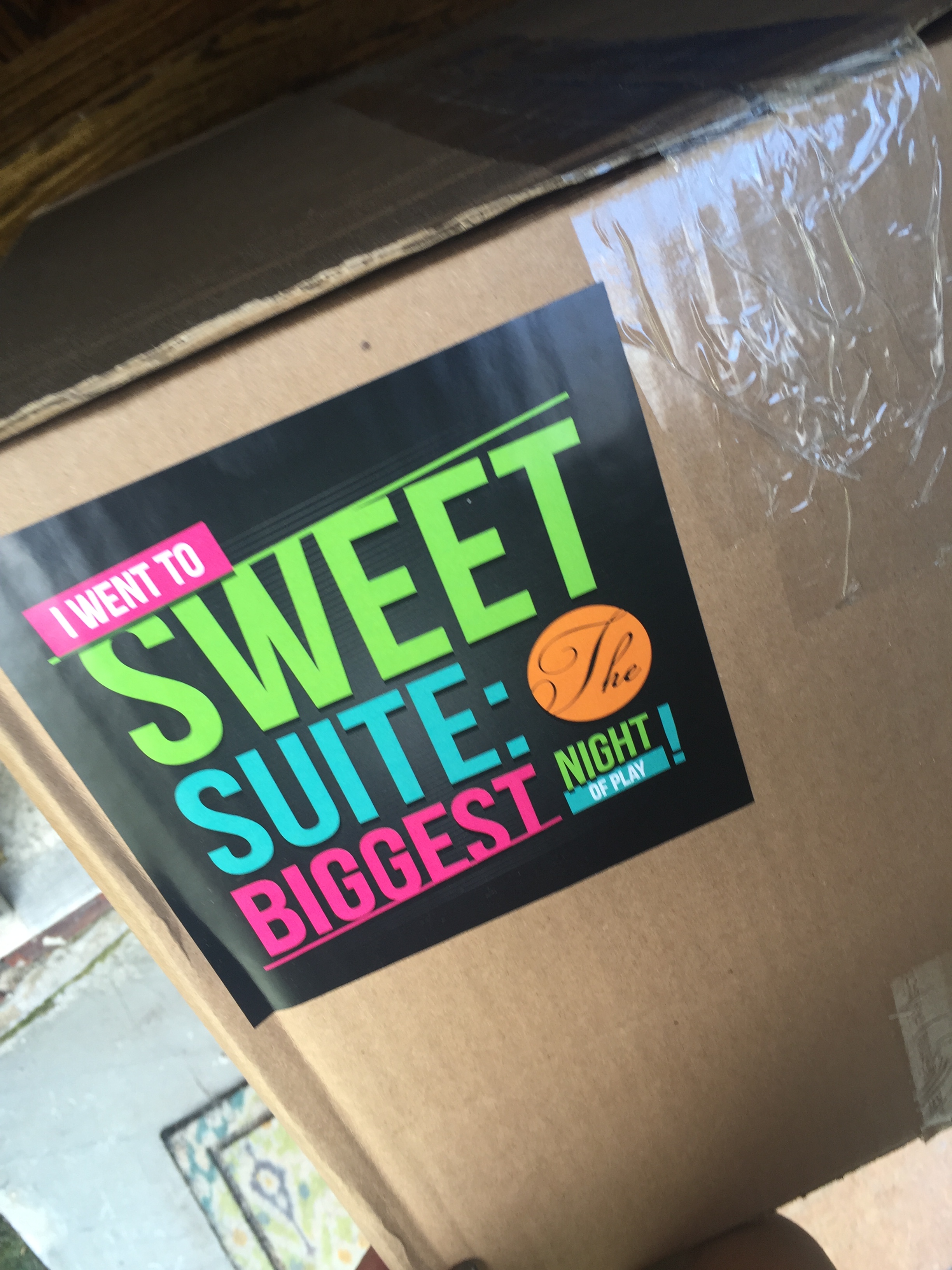 I'm so glad I got to attend Blogger Bash this year. Aside from all the awesomeness, I got to meet some pretty amazing bloggers, bond with blogger friends and enjoy myself with people who do and understand what I do. It's not everyday you get to do that 😉
Until the next post,
xo
Lillie