I love anything that involves hands on art and crafting. And even more when it gives back. When ArtsBot reached out to me, I immediately checked them out to see what they were about and I absolutely loved the concept. ArtsBot offers children activity kits to keep them busy and give those tech devices a break. Each kit offers hours of creative hands on fun. The kits encourage recycling and includes information about other cultures which is nice. They also do not include sharp objects or scissors which makes the kits perfect for travel (TSA compliant).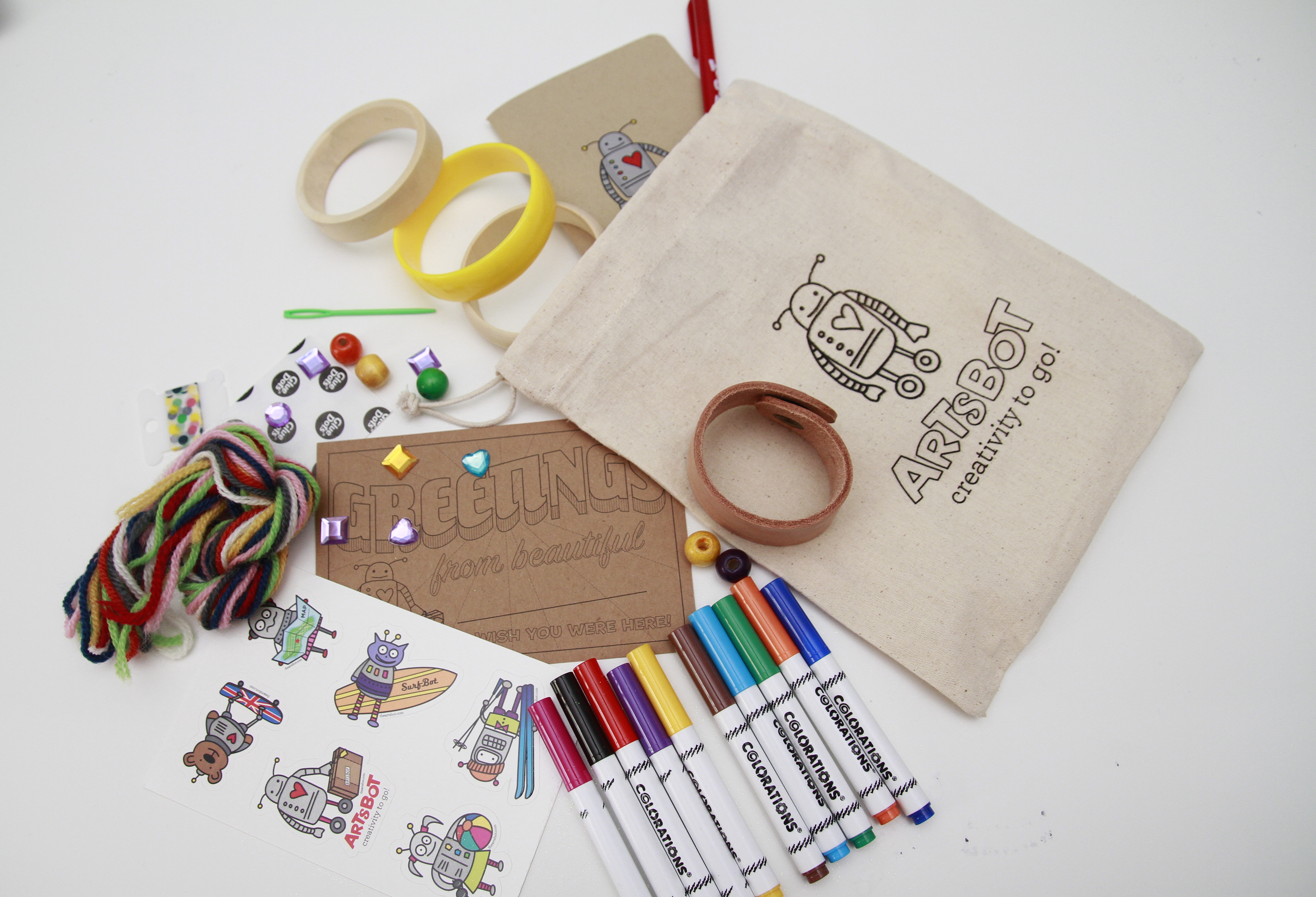 The kit we received is the Arm Candy kit. My daughter is an avid crafter and just loved this kit. According to her, it included all the right stuff to do lots of crafts. Here's what came inside the kit:
Wood and plastic bangles
Leather snap bracelet
Yarn
Wood beads
Wood buttons
Washi tape
Glue dots
Plastic needle
Non-toxic markers
ArtsBot pen
ArtsBot sketchbook
ArtsBot stickers
ArtsBot postcard
Project tutorial
We also liked the fact that the kit came with a cute canvas bag to carry everything in. And you can also color it!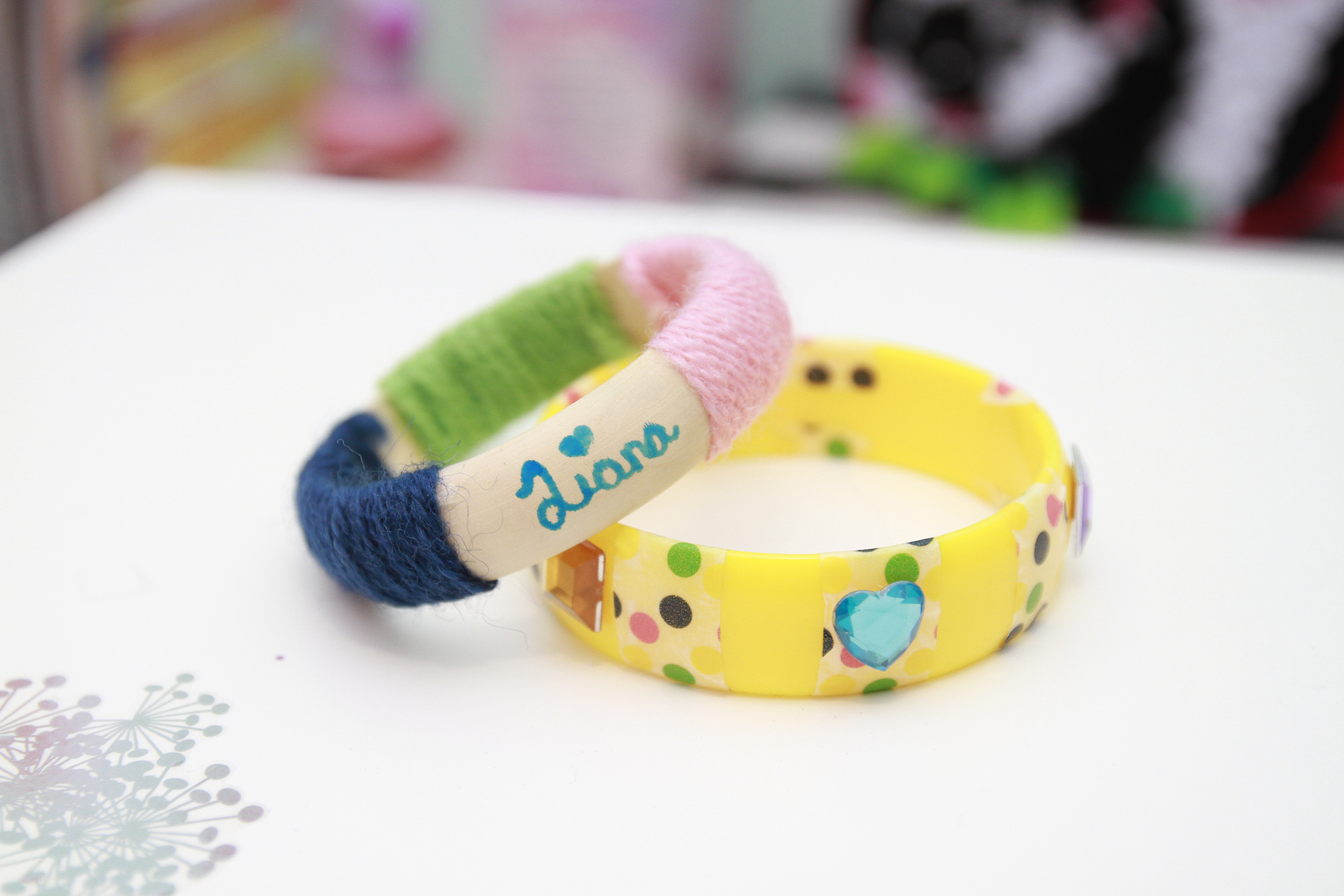 My daughter also enjoyed reading about the history of bangles which were discovered by the women of South Asia. She loves history and science and the pamphlet covered both. Wood being a renewable natural resource was also a topic of interest to her.
If your child has allergies, ArtsBot has got you covered.
Does not contain Latex
Does not contain Dairy & Casein
Does not contain Egg
Does not contain Gluten
Does not contain Peanut & Tree Nut
Does not contain Soy
ArtsBot also gives back to less fortunate children- if you submit a photo of your child using the ArtsBot kit along with #botheart, ArtsBot will donate an art kit to a child in need. For more info, visit: theartsbot.com
See our unboxing video here: