What's red, white and blue? My 4th of July look, that's what! With the long weekend in tow, I thought it would be fun to share a 4th of July inspired look. Wether you're heading to BBQ's or staying cool in the AC, there's nothing wrong with getting a little dolled up in those pretty patriotic colors.
When I think of the American flag, I immediately think- retro. I just loved good old fashioned American pin up styles like a red lip, pin curls and fitted dresses with flair. So, for this look I went with a pin curled type hair style, a denim dress, red lips and some fun accessories.
July is usually hot so I chose a dress that is light with an open back. This dress was a steal- $15! I found it at the Premium Jersey Shore outlet mall in Tinton Falls (NJ) on a recent visit. (And it has pockets!) The shoes were also a great find at TJ Maxx for under $20.
I don't have big plans for the 4th. In fact, I usually stay close to home or visit with family and friends. I don't like crowds so I definitely don't plan getaways during this time. But this year, my lil peanut will be racing in a soapbox derby which will be fun to watch (girl power!). What are your plans?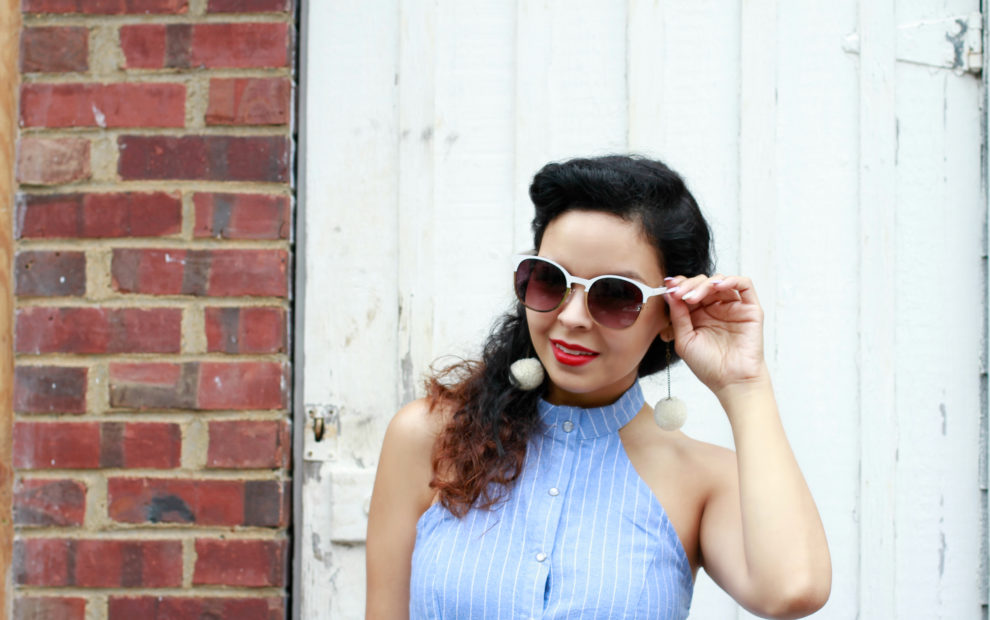 Sunnies: Steve Madden
Pompom Earrings: The LVR Shop
Dress: Charlotte Russe
Shoes: TJ Maxx
Lipstick: bdellium tools (Dorothy)
Bag: Henri Bendel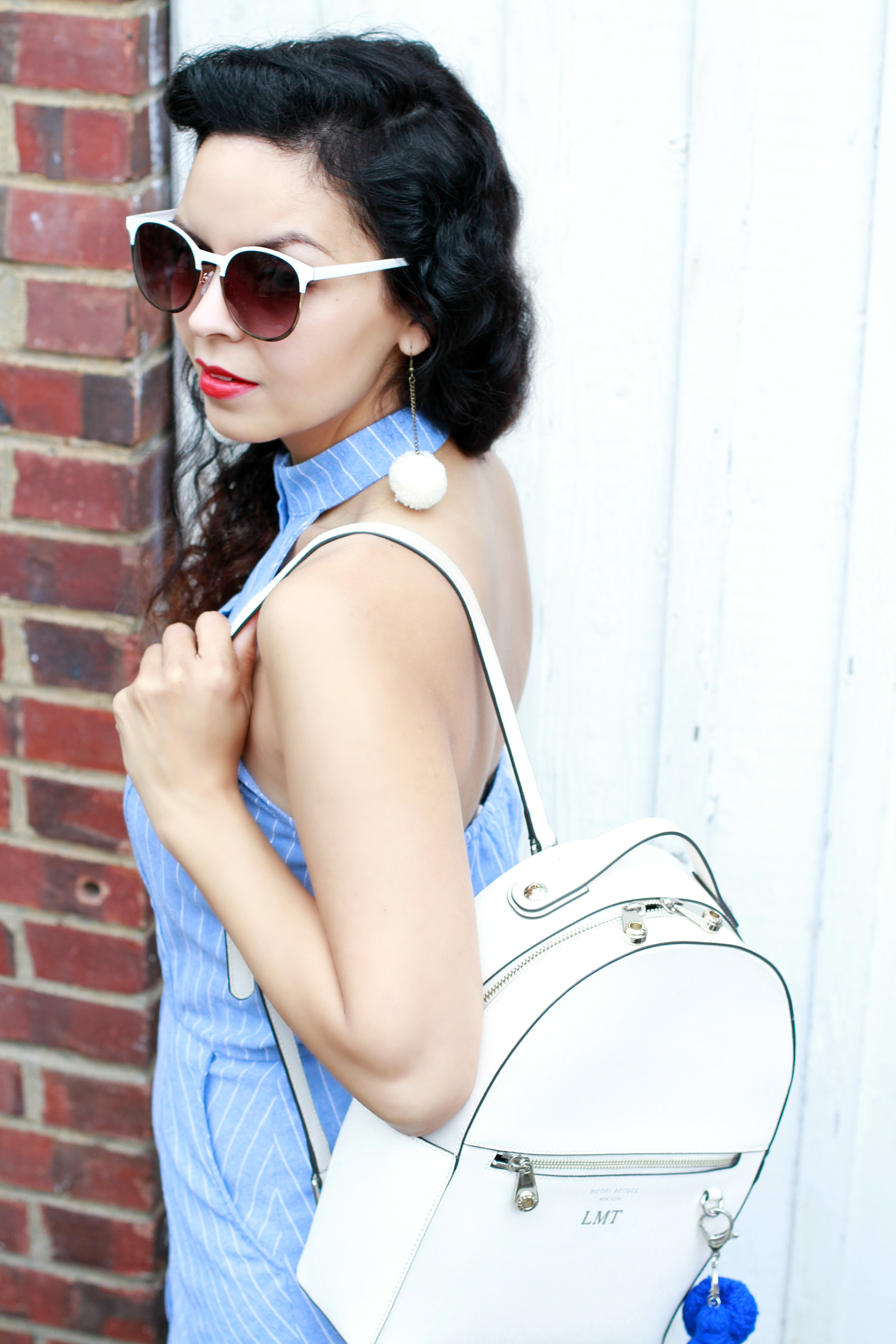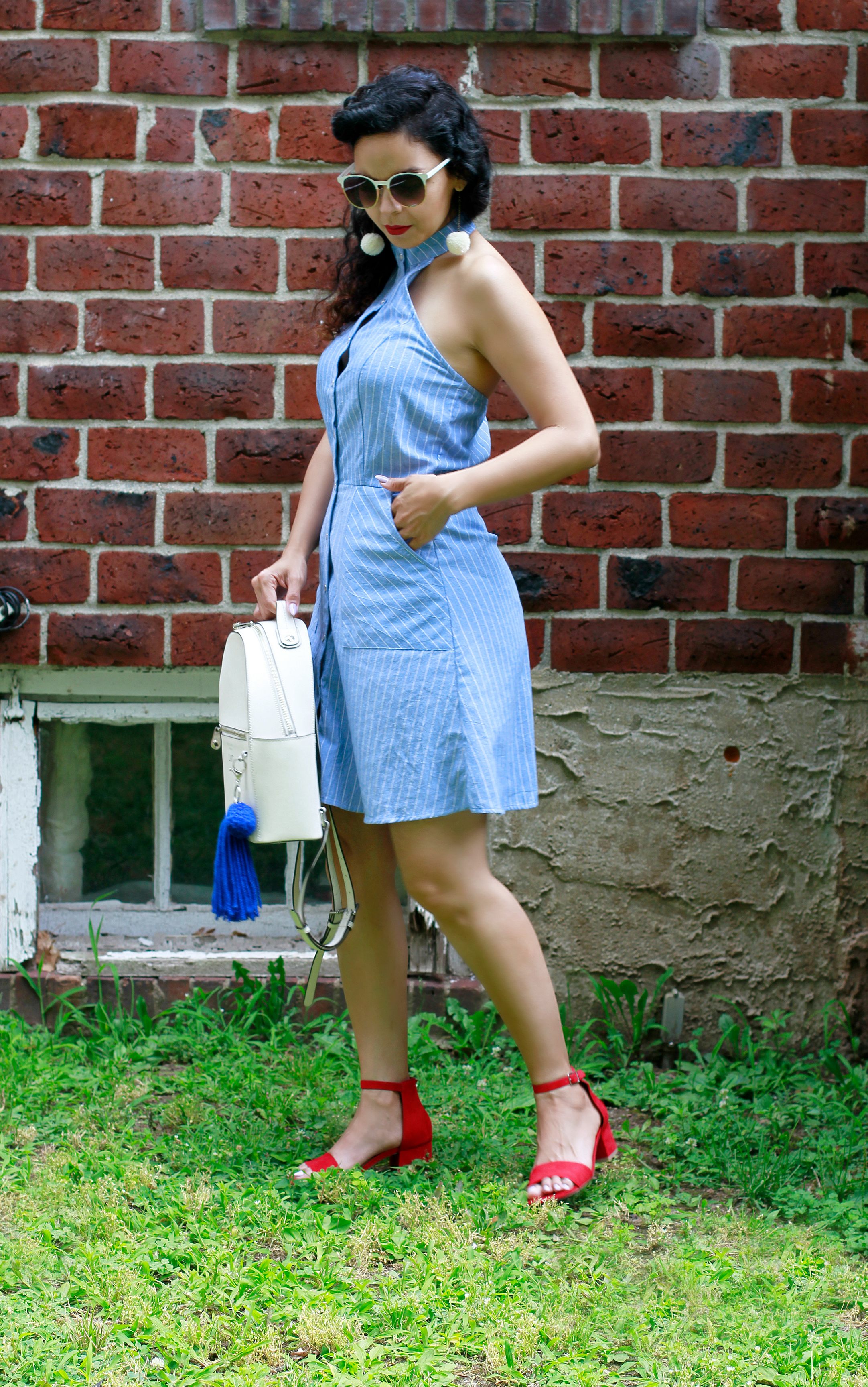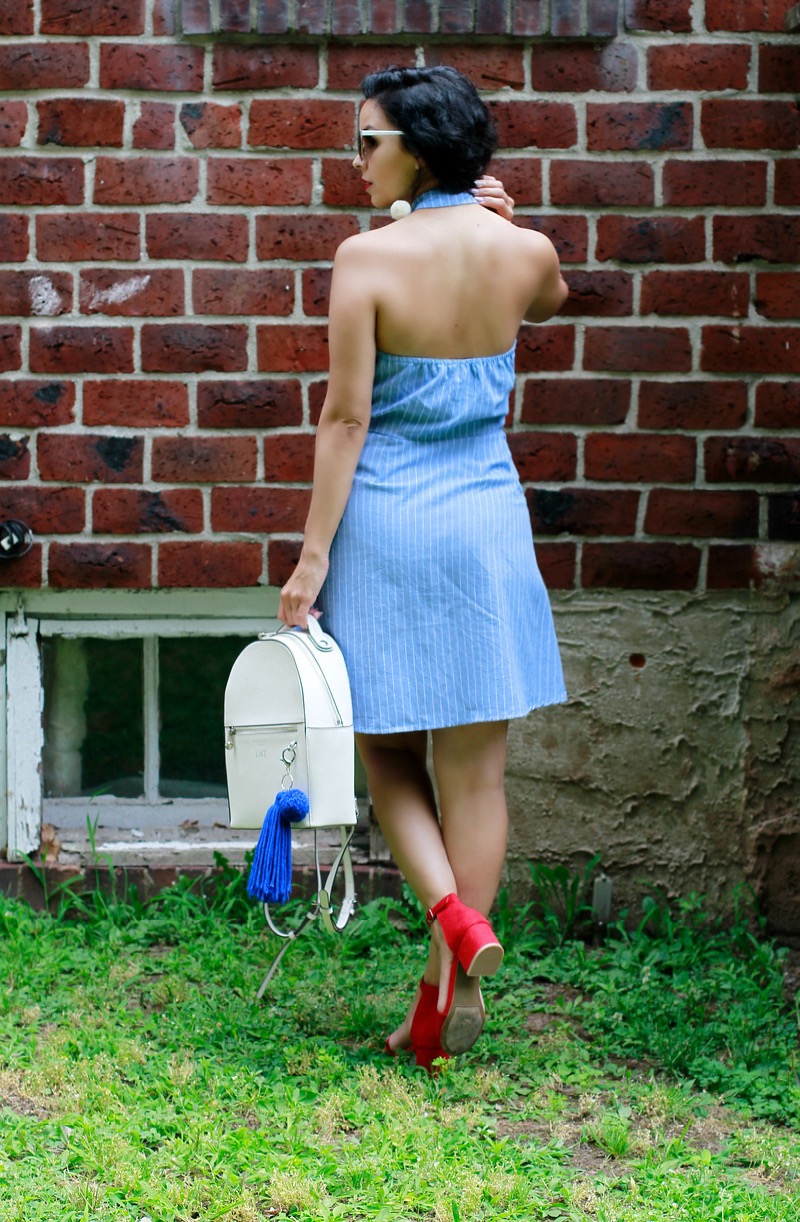 For more 4th of July outfit inspo, check out my blogger friend Tabitha of ConcreteIslandista's  look here.
PC: Tabitha Serrano